Boating is one of Florida's favorite pastimes. Every summer millions of locals and vacationers enjoy exploring Florida's coastline and waterways, partaking in recreational activities such as boating, sailing, and fishing. Florida leads the United States in the total number of registered vessels and also leads the nation in boating accidents and fatalities.
Last year there were 714 reportable boating accidents which resulted in 421 injuries and there were 56 reportable fatal boating accidents which resulted in 67 fatalities, according to a 2016 statistical report released by the Florida Fish and Wildlife Conservation Commission.
Safe and responsible boating habits start with knowing basic navigation rules and always boating sober.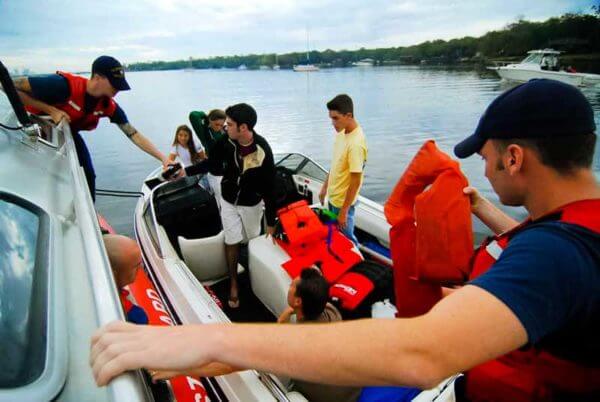 Boating Do's
Educate yourself on state laws before embarking on a boating excursion. Regulations vary by state to make sure you are following proper laws and protocol. 70 percent of operators involved in fatal boating accidents had no formal boater education.
Make sure your boat is mechanically sound and your engine, fuel, electrical, and steering systems are up to the task.
Check the weather forecast for your destination and know your safety limitations. Always let someone know where you are going and when to expect your return.
Keep a Global Positioning System with you at all times and know how to use it.
Obey marine traffic laws and no warning and distress signals in case of an emergency. Always carry a working fire extinguisher and warning flares.
Always travel slowly in shallow waters and keep alert around other watercraft, paddlers, and swimmers. The leading type of boating accidents in 2016 was caused by collisions with other vessels.
Make sure you have adequate insurance protection. Talk to your insurance agent to make sure your boat is adequately covered for liability insurance.
Boating Don'ts
Don't mix boating with drugs or alcohol. Based on reportable boating fatality statistics, alcohol or drug use is estimated to have played a role in over 24 percent of boating deaths.
Don't forget life vests for each person on the boat. In fatal boating accidents, the leading cause of death is drowning.
Don't overload the boat or permit passengers to ride on the bow, seatbacks, or gunwales
Don't disturb protected wildlife areas, not only can it be dangerous, but it is also illegal.
Don't forget to have a designated lookout to keep track of other boats, swimmers, and debris and objects.
Don't go faster than you should. Travel at a safe speed so you can be prepared to slow down suddenly if the need arises.
Don't ignore posted speed limit and no-wake zone signs.
Don't jump awake; make sure to be aware of others in the water as you cross at a low speed.
Don't forget to pack additional safety devices like a first aid kit, spare parts, and a radio.
As a peninsula, the state of Florida has many recreational parks. One of those perks is the expansive coastline. As summer begins the beaches and water will begin to fill with families, couples, and individuals who intend to enjoy their vacations and time on the water. Boaters have a responsibility to adhere to safe boating practices to not only protect themselves and their passengers but also everyone around them on the coastline and waterways.
The summer is the time to build lifelong memories, not memories of a traumatic accident due to an irresponsible boater. If you sustained a serious injury due to a distracted boater, a drunken boater, a speeding boater, an inexperienced boater, or due to other negligence by a boater, you may be entitled to compensation to help cover your medical bills and injuries. Call Tampa boating accident lawyers today to discuss your possible claim.