Bike Accident Lawyers in Florida
Any bike accident attorney at Burnetti, P.A. understands that bicyclists have the same rights on the road as cars, trucks and other motor vehicles, and fight for the legal rights of bicyclists injured by negligence. If a bicyclist suffers a head injury, spinal cord injury, broken bones, or other serious injuries in an accident caused by the negligence of another driver, they may be able to file a personal injury claim with a Florida bike accident attorney.
If you have been injured in a Florida bicycle accident and believe you may have a claim, fill out the free case evaluation form or call (888) 444-8508.
Causes Of Bike Accidents
There are many factors that may contribute to a bicycle accident, including:
Reckless driving
Driving under the influence
Careless driving
Texting while driving
Distracted drivers
Changing the radio
Running a red light or stop sign
Speeding
Failure to obey a traffic control device
Improperly switching lanes
Making an illegal turn
Key Traffic Principles For Cyclists
A cyclist is safer riding with traffic than facing it.
A cyclist who rides facing oncoming traffic increases his risk of being hit by a motorist by two to four times.
Drivers entering and exiting the roadway at side streets and driveways do not expect bicycle traffic to approach from this direction.
Lamps must be used on a bicycle after sunset to alert other drivers.
A rear reflector may not be recognized as attached to a moving vehicle, and frontward illumination is needed to alert drivers not approaching from the rear.
Nighttime collisions are much more likely to result in incapacitating injury or death. About 60 percent of fatal bicycle crashes in Florida occur during non-daylight hours.
A cyclist traveling more slowly than other traffic should ride to the right, except to pass, to make a left turn, when necessary to avoid hazards, or when a lane is too narrow to share.
A cyclist should ride to the right to make it easier for faster vehicles to pass but should follow a predictable line. Swerving left to avoid a parked car, broken pavement edge, a drain cover, pooled water, gutter debris, etc., may surprise an overtaking motorist.
A cyclist who stays far right is less visible to drivers emerging from driveways and side streets and to oncoming drivers making left turns.
A cyclist may leave the right-most side of the roadway when (1) moving as fast as other traffic; (2) passing another vehicle; (3) making a left turn; (4) avoiding roadside hazards; (5) where a lane is too narrow for a bicycle and another vehicle to travel safely side by side. (Moving left in such a lane helps cue an overtaking driver who might otherwise misjudge passing space.)
A bicyclist riding on a sidewalk or crosswalk has the rights and duties of a pedestrian, as well as certain other duties.
Infractions of bicycle regulations in §316.2065 and moving and non-moving violations of other sections of Chapter 316 are subject to civil penalties as provided in §318.18. (For an infraction by a child cyclist, an officer could consider issuing a verbal or written warning.)
Points are not assigned to the driver license of a person who committed a violation while driving a bicycle. Points apply only to motor vehicle operation.
Local authorities may require bicycle registration, prohibit riding on sidewalks on roads under their jurisdiction, etc.
Equipment And Passengers
Every bicycle must be equipped with a brake or brakes that allow the rider to stop within 25 feet from a speed of 10 mph on the dry, level, clean pavement.
A bicycle may not be used to carry more persons at one time than the number for which it is designed or equipped; an adult bicyclist may carry a child in a backpack or sling, child seat or trailer designed to carry children.
Lighting Equipment
A bicycle operated between sunset and sunrise must be equipped with a lamp on the front exhibiting a white light visible from 500 feet to the front and both a red reflector and a lamp on the rear exhibiting a red light visible from 600 feet to the rear. Additional lighting is permitted and recommended. The risk of fatal or incapacitating injury increases sharply at night.
Bicycle Helmet
A bicycle rider or passenger under 16 years of age must wear a bicycle helmet that:
Is properly fitted
Is fastened securely
Meets a nationally recognized standard
Under federal law, bicycle helmets are required to meet the standards of the Consumer Product Safety Commission.
Bicycle helmets, properly fitted and secured, have been found effective at reducing the incidence and severity of head, brain and upper facial injury.
Headset Not To Be Worn
A cyclist may not wear a headset, headphone or listening device, other than a hearing aid while riding. Loud headphones can damage hearing and shut out the outside world. However, no cyclist should depend on hearing before turning or changing lane position.
Overtaking And Passing A Vehicle
The driver of a vehicle overtaking a bicycle or other non-motorized vehicle must pass the bicycle or another non-motorized vehicle at a safe distance of not less than three feet between the vehicle and the bicycle or other non-motorized vehicles.
Free Case Evaluation By A Knowledgeable Bike Injury Lawyer
Burnetti, P.A. handles all types of bicycle accidents. Again and again, too many times to mention, the experienced Florida bike accident lawyers at the law firm see a huge number of bike crashes involving an automobile. A bike crash lawyer is trained to represent the victim so that the injured bike rider gets the best settlement possible. You can be sure that when you hire the lawyers at Burnetti, P.A. you will get the best bike injury attorney in town. If you were in a bike and car crash, don't hesitate to call a bike injury lawyer and get a free consultation to see if you have a good case.
Burnetti, P.A.'s Florida personal injury attorneys investigate clients' bike injury claims to determine liability by analyzing evidence, including:
Photos
Road conditions
Construction site data
Property damage
Police reports
If you have been injured in a motor vehicle-bicycle accident, a negligent driver may be liable for paying for damages.
If you believe you have a claim for your bicycle accident injuries, contact Burnetti, P.A at (888) 444-8508. The consultation is free, and if our bike accident attorneys are not able to get a recovery, there are no fees and no cost to you.

What Sets Us Apart?
Reasons to Trust Burnetti, P.A. with Your Case
A Proven Record of Results

We have recovered millions of dollars for our clients, including many multi-million-dollar verdicts and settlements.

A Culture of Customer Service

We treat all of our clients like family, requiring regular calls to clients in an effort to promote the best possible client experience.

Decades of Unwavering Service

Our firm has proudly served injured people throughout the state of Florida for 30 years, and we're just getting started.

A Network of Support

We help clients find doctors, deal with insurance companies and recover compensation for medical bills and lost wages.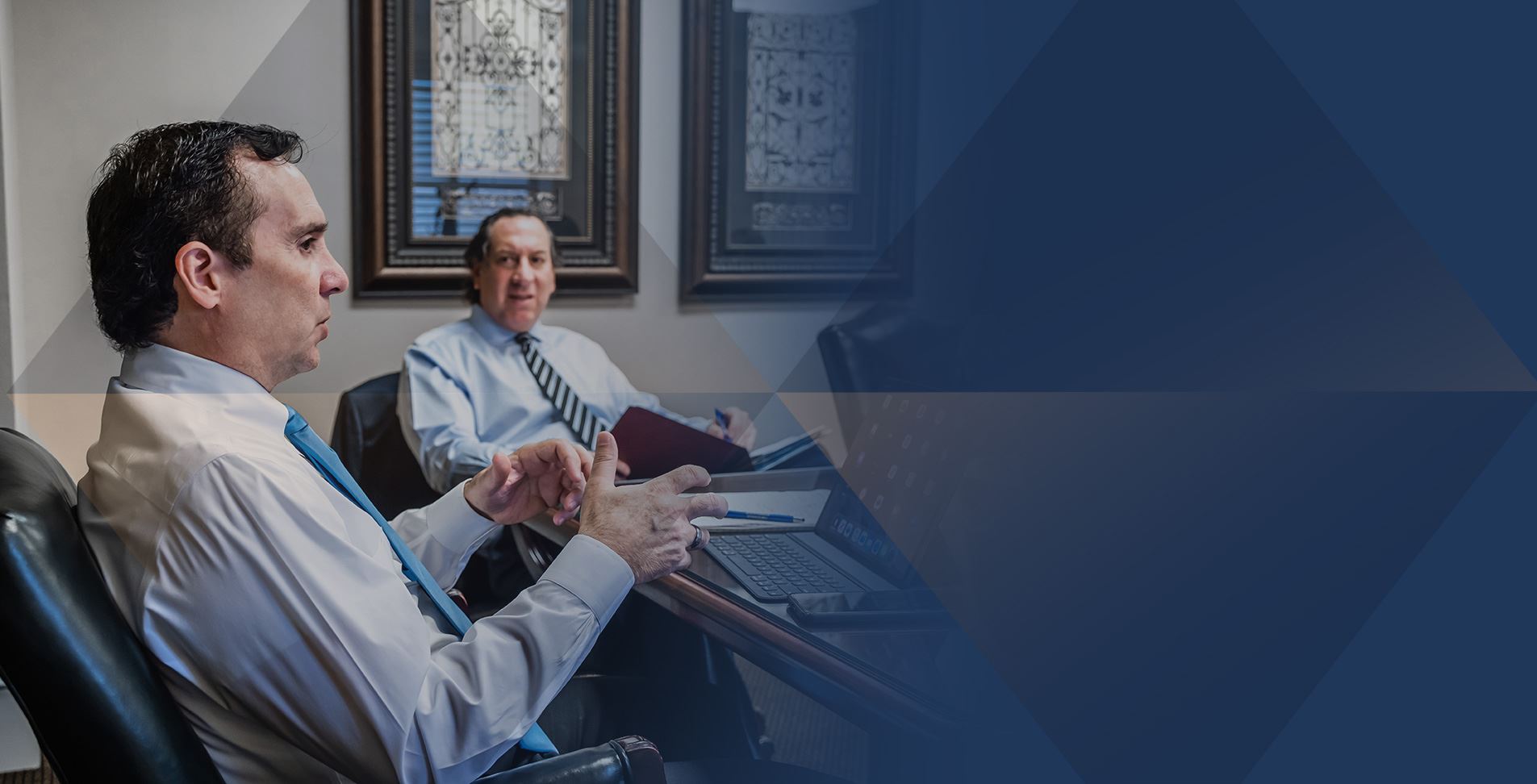 Our Testimonials
Hear From Clients Across the State of Florida
- Michelle M.

- Jeannette D.

- Gerard E.

- Evelyn B. R.

- Chuck S.