Florida Brain Injury Attorneys
What Are The Common Causes Of TBI In FL?
Traumatic brain injury lawsuits may arise following a range of accidents. They include:
Car accidents: These are a leading cause of traumatic brain injuries. It is estimated they cause about 20% of TBIs. The injury can occur when a driver or passenger hits the steering wheel, dashboard or another object on impact.
Falls: These cause about 28% of traumatic brain injuries.
Strikes from objects and collisions. Collisions during sports activities or falling objects are examples of this type of accident. They cause about 19% of accidents, according to the CDC.
Acts of violence. If you are assaulted, you could suffer a TBI. Traumatic brain injuries sustained in an assault can lead to death.
A TBI can be a mild concussion or permanent brain damage this all depends on the magnitude of the impact. A mild concussion can be treated with some rest and medication. A more serious injury can mean your loved one spending a lot of time in the hospital. They might have to stay in the intensive care unit to survive. If they make it, they may have serious physical and mental challenges.
Symptoms Of Traumatic Brain Injuries
Physically surviving a traumatic brain injury is the first step in an often lifelong process of adjustment. A traumatic brain injury can impact survivors physically and mentally and often results in permanent, irreversible damage.
Brain injuries are classified as open head injuries and closed head injuries. Open head injuries occur when foreign objects penetrate the brain matter. Closed head injuries occur when the brain connects with the skull. Due to the silent nature of closed head injuries, they may not be immediately noticed by a treating doctor or other medical personnel.
Tests may come back negative for an injury even though the damage is there and the victim is suffering. Symptoms may range from moderate to severe and cause thinking changes, physical changes, and personality and behavior changes, including:
Loss of voluntary or involuntary motor functions
Coordination problems
Paralysis
Focus problems
Change in behavior
Loss of thinking and reasoning abilities
Impulsive behavior
Difficulty controlling emotions
Memory loss
Restlessness
Excessive sleep
Sensory (i.e. smell, taste) loss
Depression
Anxiety
Frustration
Confusion
Difficulty coping with stress
Post-traumatic stress disorder
Aggression and irritability
Loss of life
Types Of Head Injuries
Various types of head injuries may produce TBI symptoms, including:
Diffuse Axonal Injury: Shaking or strong rotation of the head
Concussion: Blow to the head, including blunt trauma, violent shaking or force from a whiplash injury that causes stretched blood vessels and damaged nerves
Contusion: Bruise to the brain, received from a direct impact to the head
Coup-contrecoup: Contusion sustained on one side of the brain, and on the direct opposite side
Recurrent Traumatic Brain Injury: A brain injury sustained before another one has finished healing
Locked in Syndrome: Rare condition that only allows your eyes to move
How Can An Attorney Help When A Loved One Suffers A Traumatic Brain Injury?
An attorney will help you hold the party at fault accountable by filing a personal injury claim. Our lawyers at Burnetti, P.A. have years of experience fighting for persons who suffered TBIs due to someone's recklessness. As stated before, traumatic brain injuries come with a huge medical cost. You should, therefore, recover these costs from the person who caused your loved one's accident. A lawyer will assess your case and advise on how much you can seek in damages. After that, they will do all they can to get you that settlement. That will ensure you don't have to worry about money when taking care of your loved one.
In the event your loved one dies, a personal injury attorney can help you file a wrongful death claim. They will work with you to prove your loved one's death was caused by negligence. They will also ensure you file your claim within the statute of limitations. In Florida, the statute of limitations for filing personal injury claims is four years. For wrongful death, the time allowed is two years.
What Compensation Can A FL Brain Injury Attorney Secure?
Because of the seriousness of a traumatic brain injury compensation can be huge. Damages claimed can be both economic and non-economic. Economic claims can include medical expenses, lost wages, lost earning capacity and property damage. Non- economic will include pains and suffering, loss of consortium, mental anguish, loss of companionship etc. In cases where your loved one died, you can claim funeral expenses.
Contact A Traumatic Brain Injury Lawyer At Burnetti, P.A.
TBI cases can be won or lost depending on what you do following an accident. At Burnetti, P.A. we advise you first get your loved one to a hospital. Having them examined will confirm if they suffered a traumatic brain injury. Taking them to the hospital will help with your personal injury claims as well. The doctor's report will be used as evidence of injuries during settlement talks. Good legal representation will help fast-track this process. A personal Injury Law Firm will use their experience in TBI lawsuits to make the insurer pay the maximum compensation. If they fail to do so, we are prepared to file a lawsuit in court. We will gather sufficient evidence and build a strong case showing negligence.
Call us at (888) 444-8508 for a free consultation.

What Sets Us Apart?
Reasons to Trust Burnetti, P.A. with Your Case
A Proven Record of Results

We have recovered millions of dollars for our clients, including many multi-million-dollar verdicts and settlements.

A Culture of Customer Service

We treat all of our clients like family, requiring regular calls to clients in an effort to promote the best possible client experience.

Decades of Unwavering Service

Our firm has proudly served injured people throughout the state of Florida for 30 years, and we're just getting started.

A Network of Support

We help clients find doctors, deal with insurance companies and recover compensation for medical bills and lost wages.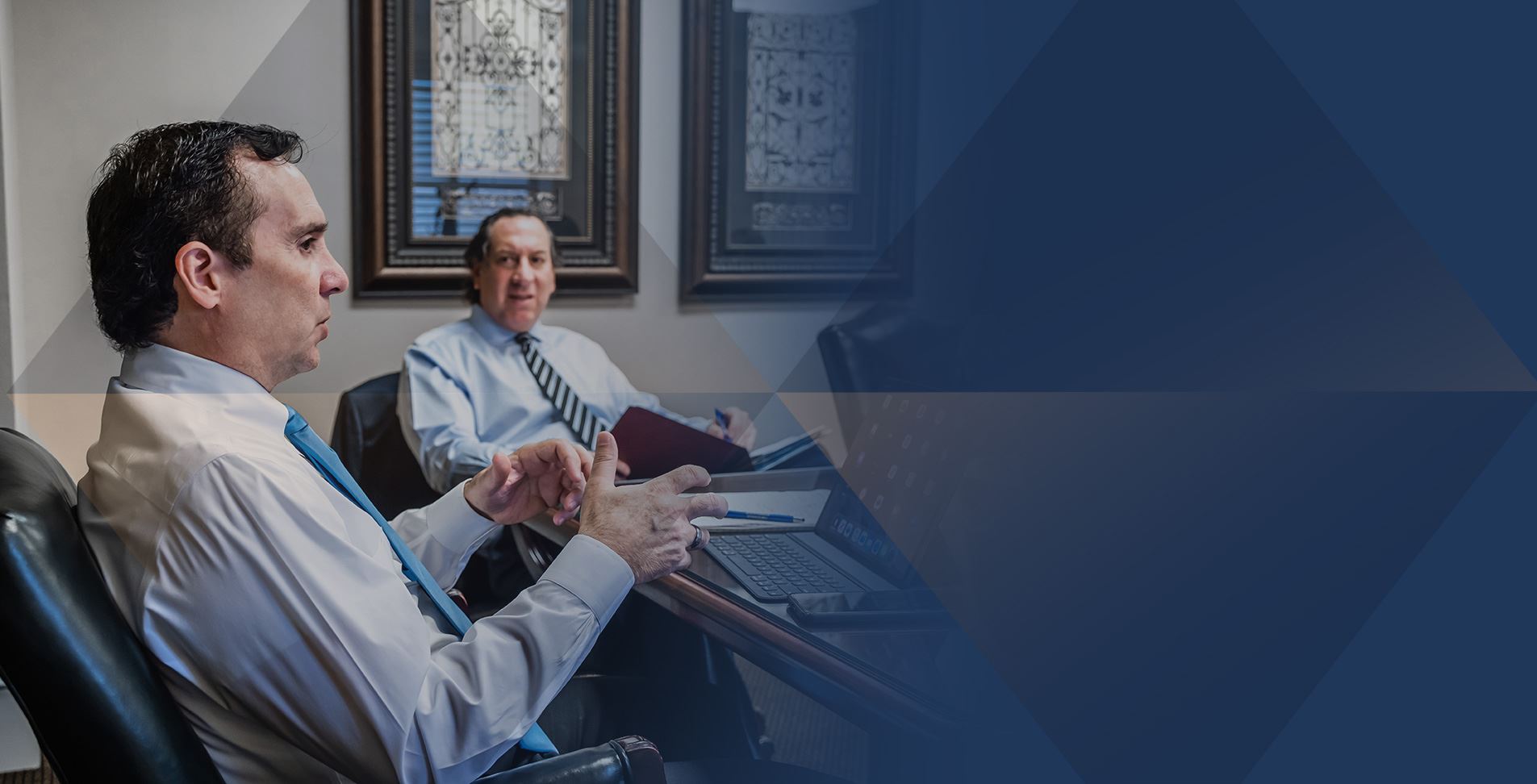 Our Testimonials
Hear From Clients Across the State of Florida
- Michelle M.

- Jeannette D.

- Gerard E.

- Evelyn B. R.

- Chuck S.