Uber Accident Lawyer & Lyft Accident Attorneys in Florida
Were you involved in an Uber car accident in Florida? An Uber accident attorney can help. Many people in Florida choose to use ride-sharing services such as Uber due to the fact that they are safer, more convenient, and more affordable. Whether a passenger is new to using Uber or has already used the service in the past, they are likely to find the drivers prompt and professional.
The experience is likely to be positive, and most passengers do not hesitate to make use of Uber to get around the state. But, what happens when Uber accidents in Clearwater, St Petersburg, Tampa, Brandon, Lakeland, and the surrounding areas occur?
What To Do When Involved In An Uber Accident In Florida
When someone is involved in an Uber & Lyft accident, there are several steps to follow immediately, including:
Remain calm – many people tend to go through life never getting involved in a car crash. It is something that happens suddenly and can be horrific and violent. If someone is involved in an Uber car accident, whether they are a passenger, another driver, or a pedestrian, the first thing to do is try to stay calm. Until such times as the person can get in touch with a dedicated Uber accident attorney in Florida, they need to be responsible for their case.
Seek medical assistance – the most important step is to get examined by a qualified medical professional. If someone is involved in an Uber accident, they ought to wait for law enforcement officials and, if needed, request fire rescue or an ambulance. If they need to go to an emergency room, they should do so right away. It is not advised that an injured victim wait and see if they need medical care as they may discover later that such a decision does more harm than good when seeking compensation and damages. Besides making sure that the accident victim is all right, prompt medical attention also serves to document the injuries. Depending on these facts, the insurance carrier along with the insurance defense lawyers may argue that the injured party waited too long to seek medical attention, that they did not get enough medical attention, or even that the person received too much medical treatment. So, it is better to seek medical attention right away after an Uber car accident.
Use a cell phone – whether the victim is a pedestrian, a passenger, another driver, or even the Uber driver, they should use their cell phone to take photographs of the cars and the scene of the accident. Also, photographs should be taken of the driver's insurance information and licenses. If there are any witnesses to the accident, contact details should be exchanged with them, too. Those witnesses may well need to be called upon later. Even if the injured person was an Uber passenger and was not driving at the time of the accident, the witnesses can make a difference when it comes to determining who is to be held liable for the accident. The last thing any person wants is to be stuck in the middle of several negligent drivers pointing at one another as well as the Uber driver.
Talk to law enforcement officials – when involved in Uber accidents in Florida, people should ensure that the investigation officer or even the community service aide knows who the injured party is and that he or she was an Uber passenger. The injured person is entitled to request a copy of the accident crash report along with the crash report number. He or she must make sure to tell the law enforcement official if they are injured at all and provide all information that the officials may request.
Contact an Uber accident attorney in Florida – if someone is injured in an Uber car wreck, they will need the guidance and advice of a dedicated Uber accident attorney in the state. Uber accidents are known to present complex insurance coverage issues and do have to be fully and thoroughly investigates. Typically, Uber is required to have $1 million in insurance coverage for its drivers, passengers, and anyone else harmed in an Uber accident. However, the insurance cover for Uber is still somewhat new, and an experienced Uber accident attorney can help navigate the legal complexities of claiming compensation and damages.
Vehicle And Driver Requirements To Be Aware Of For Uber Drivers
To understand how ridesharing safety works, passengers who use Uber ought to have a better idea about the requirements for drivers and their vehicles. When it comes to Uber car requirements in Florida, vehicles have to meet the below requirements:
Minivan or four-door vehicle
The vehicle must pass a vehicle inspection
The model must be 2005 or newer
The car must not have cosmetic damage and be in good working order
There must be an insurance policy in place
The car must have temporary or official registration documents
As for Uber drivers and the standards the company sets for its independent contractors, there are a few minimum requirements drivers must meet, as set out below. Potential drivers must also undergo an online screening process where their driving and criminal records are reviewed.
Drivers should be 21 years or older
Drivers should have a valid United States driver's license
Drivers ought to have a minimum of a year's driving experience in the country if they are 23 years or older
Drivers must have proof of vehicle insurance
Drivers must have proof of registration
Uber And Insurance Coverage In Florida
No matter how safe the company attempts to make ride sharing, Uber accidents in Florida can happen. The company has insurance cover for all its drivers since most drivers do not have commercial insurance or even a commercial driver's license. Further, the insurance provides coverage regardless of whether the driver has accepted a passenger request or not. So, drivers are afforded insurance coverage for the duration that they are on duty.
If an Uber driver is involved in an accident, he or she will be treated like any other Florida driver. But, the claim for insurance will be different depending on whether the driver caused an accident while another driver was in a vehicle or whether the passenger in the Uber car was injured due to the Uber driver's negligence. If someone is injured in an accident not caused by the Uber driver while riding in the driver's car, the Uber driver's insurance policy will usually cover the injury claim.
While Personal Injury Protection (PIP) insurance coverage in Florida is complicated and could be denied if the Uber driver was using his or her car for a commercial reason (as in carrying a passenger for a fare) when the accident took place, that does not mean that the injured victim will not be compensated whatsoever. A skilled Florida car accident attorney can discuss the person's options with them.
Are Passengers Protected In The Event Of An Uber Car Accident?
Essentially, passengers are covered if they are involved in an Uber accident. Such ride-sharing services have become increasingly popular not only in this state but around the country. It only takes a few swipes of the smartphone app, and someone in need of a lift can locate a driver, determine the rate and wait time, and schedule their pick up. It's not only passengers who benefit from the services, either.
Uber drivers can create their own work schedules, use their own cars, and enjoy a great deal of work flexibility not offered by regular taxicab companies. But, since accidents can happen, it is important to understand what happens when a driver is involved in an accident in Florida, where there are a few unique auto insurance laws.
Uber does cover passengers in Florida if they are injured in an accident. In fact, passengers are covered from the time a driver accepts the trip and collects the passenger until they are dropped off. During that time, all parties involved are covered by a $1 million commercial insurance policy. Take note that it is the time when a driver is not on duty and awaiting passengers that injury coverage is not guaranteed.
During that time period, a driver's personal auto insurance cover along with Uber's limited liability coverage is aimed at providing adequate protection for anyone who is injured. However, standard auto insurance does not work that way in the state of Florida, and there are no insurance guidelines in the state for when a person uses their own car as a vehicle to transport paying passengers.
While some states have found solutions such as extra commercial insurance to fill that gap, this option is not yet available in Florida. To date, if the company's commercial cover does not pay, damages for injuries have to be covered by the driver, which is a primary reason that underinsured motorist coverage is a good idea for all vehicle owners in the state.
While the Florida Senate continues to focus on setting insurance requirements for Uber drivers, if someone is involved in an Uber car accident in Florida, a dedicated Uber accident attorney can help determine liability and seek rightful compensation. We have a dedicated Lyft and Uber accident attorney serving Clearwater, St Petersburg, Tampa, Brandon, Lakeland and many of the surrounding areas.
Contact us by calling

(888) 444-8508

to schedule a free consultation today.

What Sets Us Apart?
Reasons to Trust Burnetti, P.A. with Your Case
A Proven Record of Results

We have recovered millions of dollars for our clients, including many multi-million-dollar verdicts and settlements.

A Culture of Customer Service

We treat all of our clients like family, requiring regular calls to clients in an effort to promote the best possible client experience.

Decades of Unwavering Service

Our firm has proudly served injured people throughout the state of Florida for 30 years, and we're just getting started.

A Network of Support

We help clients find doctors, deal with insurance companies and recover compensation for medical bills and lost wages.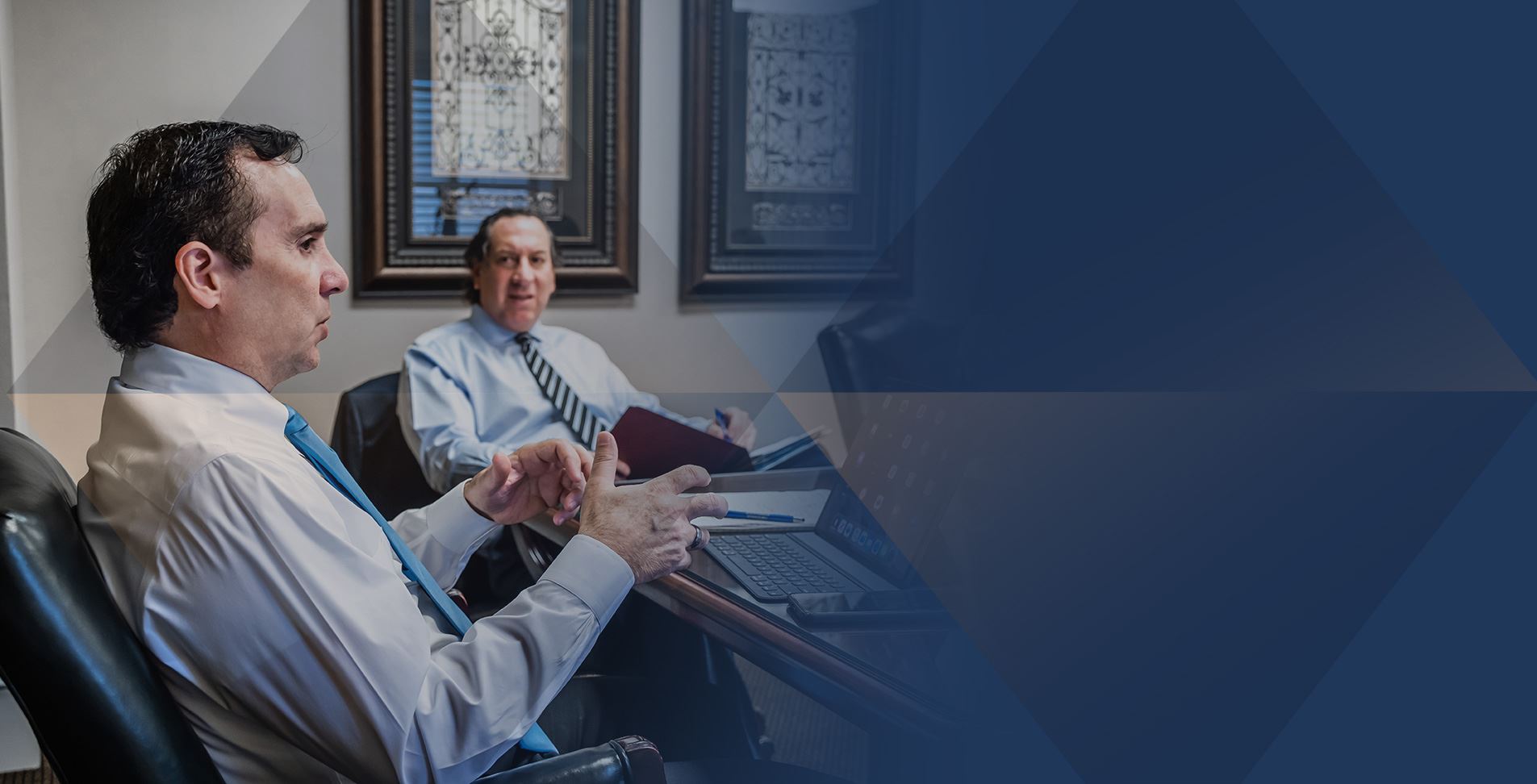 Our Testimonials
Hear From Clients Across the State of Florida
- Michelle M.

- Jeannette D.

- Gerard E.

- Evelyn B. R.

- Chuck S.