Would a DUI Affect My Conviction in a Motor Vehicle Accident Case?
According to the National Highway Traffic Safety Administration, 30 people die in DUI accidents every day in the United States. Driving under the influence (DUI) is a serious offense. You may receive a lighter sentence for the first DUI offense but subsequent offenses carry serious penalties. The actual sentence may include fines of several thousand dollars as well as jail time and license suspension. If you've been charged with a DUI, a Florida auto accident lawyer may be able to help.
A DUI charge gets a lot more serious if you also cause an accident when driving under the influence. Instead of being charged with a misdemeanor, you may face felony charges. Even if the accident wasn't your fault, the judge and the jury is going to assume that it is. This is simply because a drunk driver is generally considered reckless and unable to make a sound judgment. So if your vehicle was involved in a crash, a DUI citation is going to play a major role in the case.
DUIs in Florida Auto Accidents
Florida DUI laws define DUI threshold as a blood alcohol concentration (BAC) of 0.08% or over. If you are found within this BAC limit, you will get a DUI citation. If you also cause an accident which results in damage to property or an injury, this will be regarded as a DUI accident.
A DUI accident is fairly complex. As DUI, you may or may not have been responsible for the accident. However, as stated above, most people will assume that you caused the accident. So you are responsible for proving your innocence.
In DUI accidents, the court tries to establish the degree of fault in most cases. The degree of fault is a measure that distributes the fault of an accident to all the parties. So for instance, if another driver ran a red light and you were DUI, both may be found at fault. The court will then use the available evidence and testimony to determine what percentage of fault lies with each party. Even if you didn't actually cause the accident, your DUI citation will play a major role in the sentence.
Penalties and Punishments for the Liable Party in a DUI Accident
Most DUI accidents are caused by drunk drivers. If you are found DUI and cause an accident involving property damage or injury, you are charged with first-degree misdemeanor. In a DUI accident, a police officer is authorized to use bodily force as per Florida Statutes 316.1933 to restrain and blood-test you.
If a DUI accident caused by you results in damage to the property, you may be fined up to $1,000. The court can also sentence you to a jail-time of up to 1 year.
If the DUI accident has resulted in serious bodily injury to another person, the penalties are more serious. You will be charged with second-degree felony. In such a case, you may be fined up to $5,000 and have your driver's license revoked for at least 3 years. The judge may also sentence you to a jail term of 4 to 5 years.
If you caused an accident while DUI which resulted in the death of a person, you may be fined up to $10,000. In such a case, you are charged with second-degree felony and may face up to 15 years in prison.
Even more serious are the penalties for a DUI accident causing death if you flee from the scene of the accident. The punishment for manslaughter and fleeing from the scene is up to 30 years in a state prison. You will also be fined up to $10,000 and convicted of second-degree felony charges.
Civil Lawsuits In A DUI Accident
If you are found at-fault in a DUI accident, you may also face civil lawsuits. Anyone bodily injured in the DUI accident you caused can sue you for damages. The more serious their injuries, the more steep will be the amount of compensation they seek. In some cases, civil lawsuits involving DUI accidents can run into millions of dollars. So apart from prison time and court fines, you must also deal with the claims from accident victims.
How Can an Auto Accident Lawyer Help You?
If you are facing charges of a DUI accident, it is critical to consult and hire a Florida auto accident attorney. As shown above, the penalties for a DUI accident are very serious and life-changing. You may end up spending a large portion of your life behind bars.
However, the DUI laws are fairly complicated and there is often a lot of space to seek acquittal. An attorney will look at your case thoroughly to see if you have received a fair conviction.
Here at Burnetti, P.A., we have worked with many people convicted of a DUI accident in Florida. Our attorneys comb through every aspect of your case to defend you as best as possible in a court. Even if you are found guilty of various charges, we may help you get a reduced sentence. Contact us today to discuss your DUI case with our attorneys to determine the best course for your case.

What Sets Us Apart?
Reasons to Trust Burnetti, P.A. with Your Case
A Proven Record of Results

We have recovered millions of dollars for our clients, including many multi-million-dollar verdicts and settlements.

A Culture of Customer Service

We treat all of our clients like family, requiring regular calls to clients in an effort to promote the best possible client experience.

Decades of Unwavering Service

Our firm has proudly served injured people throughout the state of Florida for 30 years, and we're just getting started.

A Network of Support

We help clients find doctors, deal with insurance companies and recover compensation for medical bills and lost wages.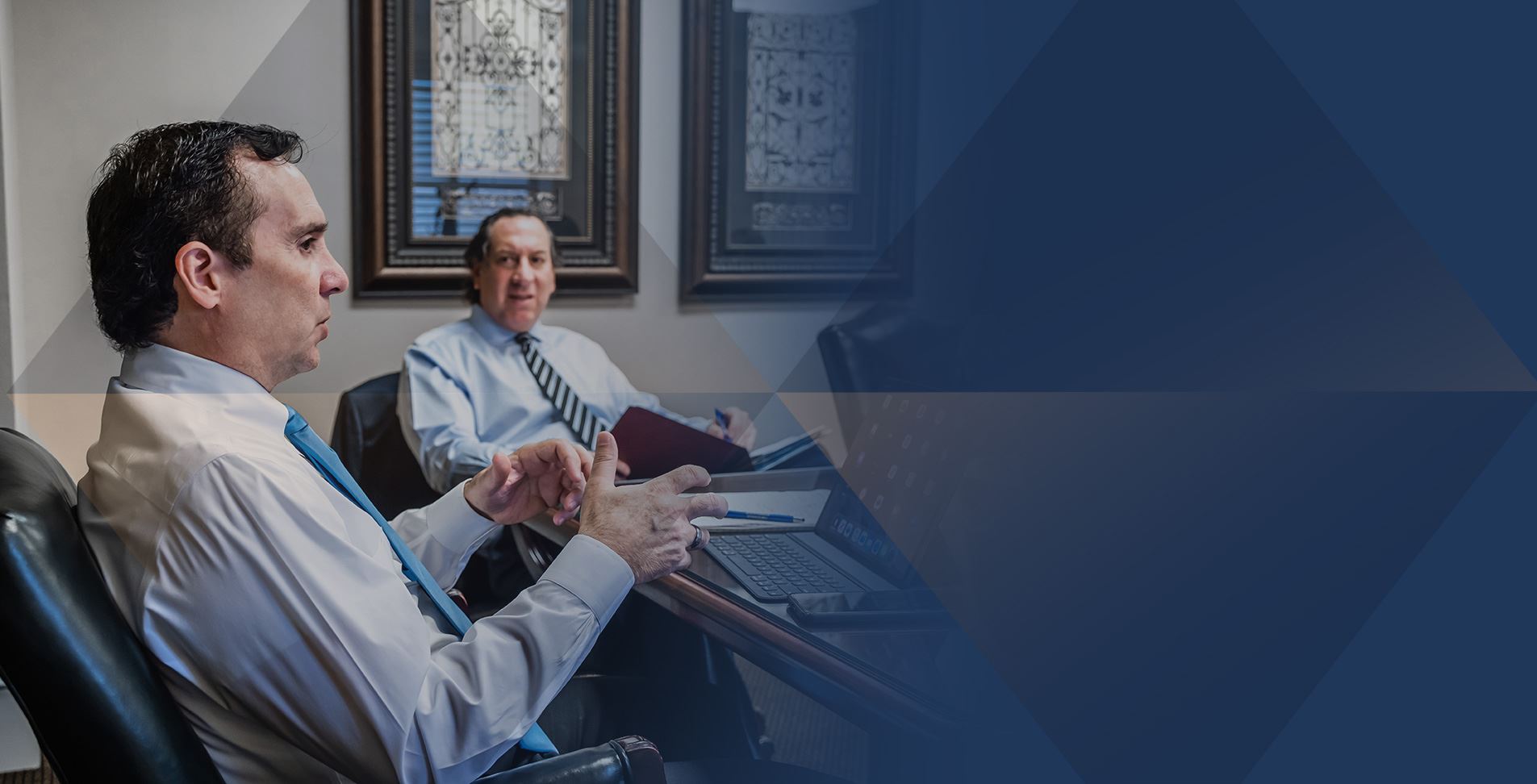 Our Testimonials
Hear From Clients Across the State of Florida
- Michelle M.

- Jeannette D.

- Gerard E.

- Evelyn B. R.

- Chuck S.