Hit & Run Accident Lawyer in Florida
It's bad enough that someone gets into a car accident. Not only can you get seriously hurt in a car crash, but it can also be frustrating. You have to deal with getting your car fixed. If you are hurt, you'll be out of work for a while. You may not get paid by the insurance company and you'll have to find a way to pay for all of this. The last thing you want to deal with is an inconsiderate driver who decides to flee the scene of the accident.
One thing any car accident lawyer in Florida will tell you is to never leave the scene of a car crash. Not only is it against the law, but you'll be making their job ten times harder than it has to be. If you leave the scene of an accident, the police are going to assume you were at fault. The insurance company is going to think the same thing. It'll even be hard to convince your accident lawyer that you weren't at fault. No matter what the reason is for your leaving, it can't be good enough.
Steps to Take if Involved in a Hit & Run
In any sort of accident, there are a few things you need to do. Not only do these things make practical sense. They also ensure that your Florida car accident attorney has the best shot at getting you the compensation you deserve. These things include:
Call the police – When it comes to calling the police after a motor vehicle accident, you really have no choice. First of all, it's against the law to get into an accident and not report it. Second, the cops will make sure anyone who needs medical attention is taken to the hospital. Finally, they'll do a thorough investigation and gather all the information related to the crash.
Go to the emergency room – No matter how you feel after your accident, you need to go to the hospital. The ER doctors will examine you and make sure you're okay. They'll check to see if you have internal injuries. And, they'll create a record of your examination and any treatment you may need. These records will be crucial if your accident lawyer has to file a lawsuit on your behalf. It's the best way to prove you were injured.
Call a skilled car accident lawyer – You may be lucky and have your insurance claim paid right away. But if you're like so many other people, you won't be so lucky. Your car accident lawyer may need to file an appeal if your claim is denied. They may even have to file suit if your claim is denied.
If you do these things, you should be in good shape. As long as your lawyer can prove the accident wasn't your fault, you'll likely receive the compensation you deserve. But what do you do if the other driver doesn't stick around long enough for the cops to do their investigation?
Reasons Why Someone Would Flee The Scene Of An Accident
Car accident lawyers in Florida have handled their fair share of hit and run accidents. They know that there are several reasons why someone would flee the scene of a crash. Some of these reasons include:
The other driver doesn't have a license and doesn't want to get arrested or get hit with a lot of fines
The other driver has no car insurance
They're driving a stolen car
They have active warrants and don't want to get arrested
They're driving under the influence of drugs or alcohol
While none of these reasons are good, they make sense. If someone risks a guaranteed arrest compared to a possible arrest, it's not hard to figure out which way they'll go. The problem is that this doesn't make it any easier for you to pursue your claim after the accident. When someone decides to take off after a crash, they don't leave you a lot of options.
Contact An Experienced Hit & Run Accident Lawyer In Florida Right Away
If you or your loved one are the victim of a hit and run, you need help. That's why it's so important that you call an experienced car accident law firm in Florida right away. They can help you track down the person who caused the crash. Or, they can help you file a claim against your uninsured motorists' fund.
You should call today and schedule your free initial consultation. And remember – you don't pay a dime until you settle your case.

What Sets Us Apart?
Reasons to Trust Burnetti, P.A. with Your Case
A Proven Record of Results

We have recovered millions of dollars for our clients, including many multi-million-dollar verdicts and settlements.

A Culture of Customer Service

We treat all of our clients like family, requiring regular calls to clients in an effort to promote the best possible client experience.

Decades of Unwavering Service

Our firm has proudly served injured people throughout the state of Florida for over 25 years, and we're just getting started.

A Network of Support

We help clients find doctors, deal with insurance companies and recover compensation for medical bills and lost wages.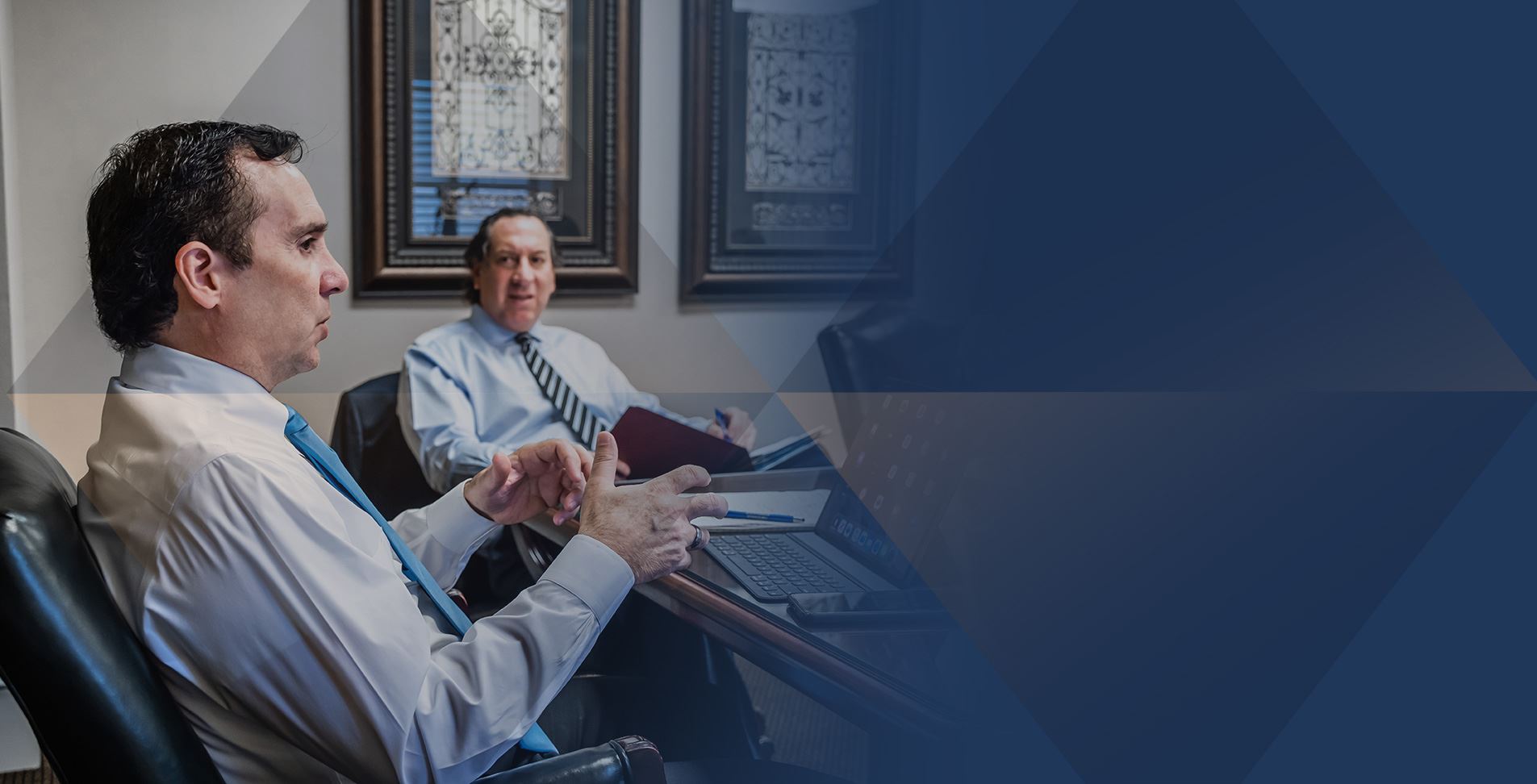 Our Testimonials
Hear From Clients Across the State of Florida
- Michelle M.

- Jeannette D.

- Gerard E.

- Evelyn B. R.

- Chuck S.