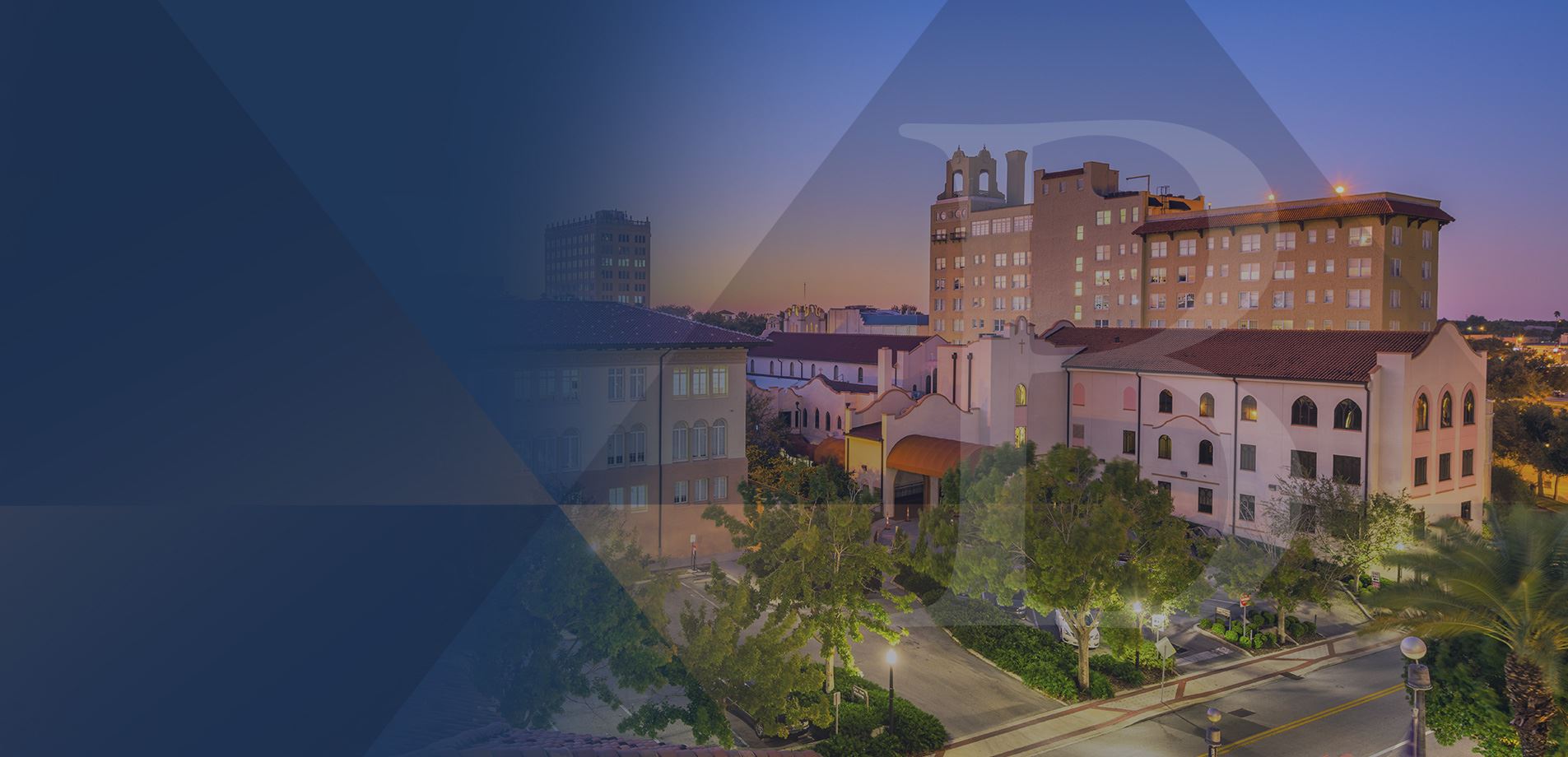 Lakeland Personal Injury Attorneys Proudly Serving Injured Clients Across the State of Florida for Over 25 Years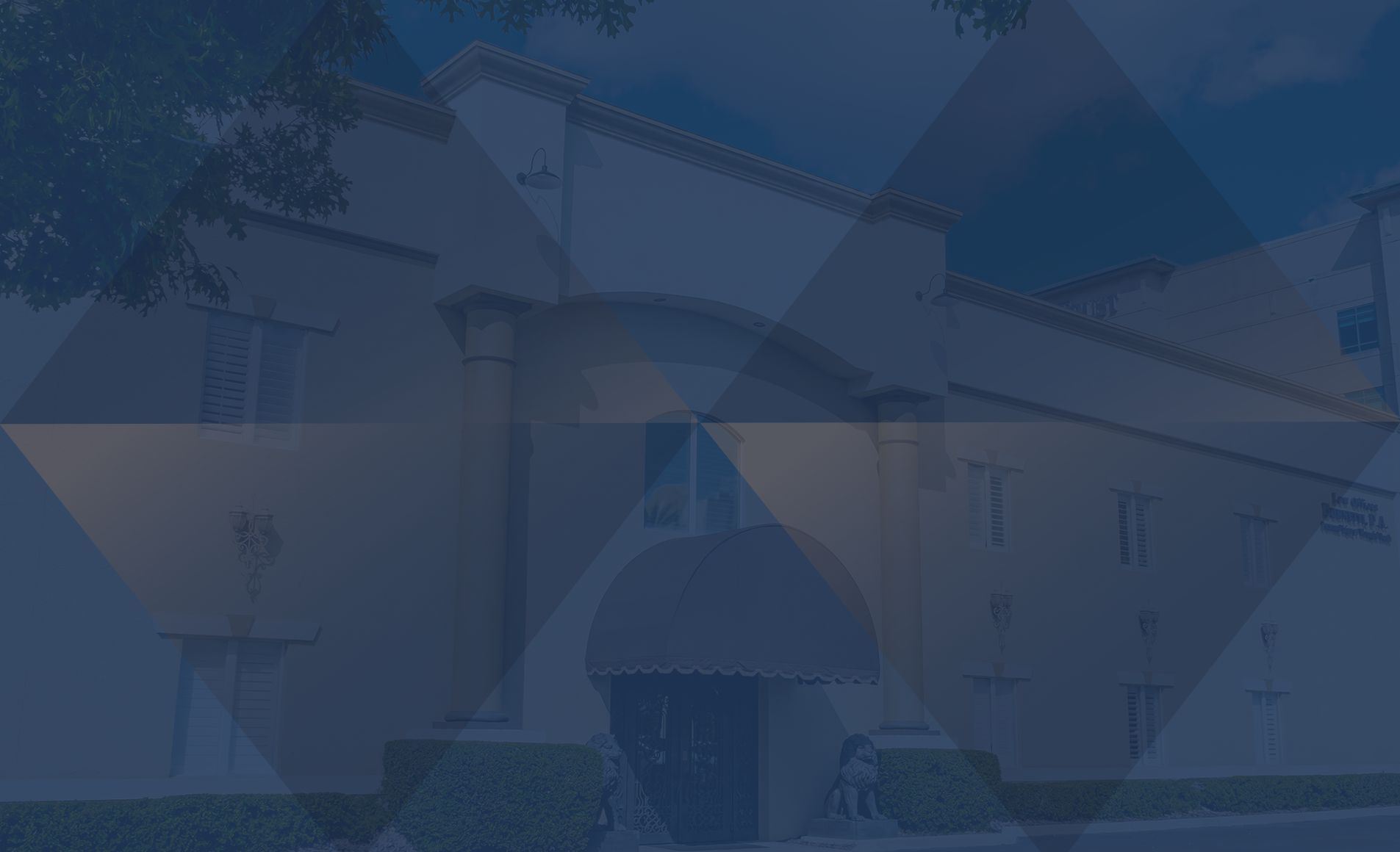 How We Can Help You
Types of Injury Cases We Handle
Type Of Cases Our Lakeland Personal Injury Lawyers Handle
Personal injuries are many and can take any shape or form. No one can prepare for or determine the exact nature of injuries. No one can tell the place of occurrence. The uncertainty surrounding personal injuries requires that victims engage a law firm with the versatility/knowledge to handle myriads of cases. The personal injury attorneys at Burnetti, P.A have garnered a 25-year experience, helping victims of accidents obtain compensation for their injuries. From car accidents to workplace injuries and professional (medical or otherwise) negligence. You can expect a thorough legal representation from Burnetti P.A.
A Proven Record of Results

We have recovered millions of dollars for our clients, including many multi-million-dollar verdicts and settlements.

A Culture of Customer Service

We treat all of our clients like family, requiring regular calls to clients in an effort to promote the best possible client experience.

Decades of Unwavering Service

Our firm has proudly served injured people throughout the state of Florida for 30 years, and we're just getting started.

A Network of Support

We help clients find doctors, deal with insurance companies and recover compensation for medical bills and lost wages.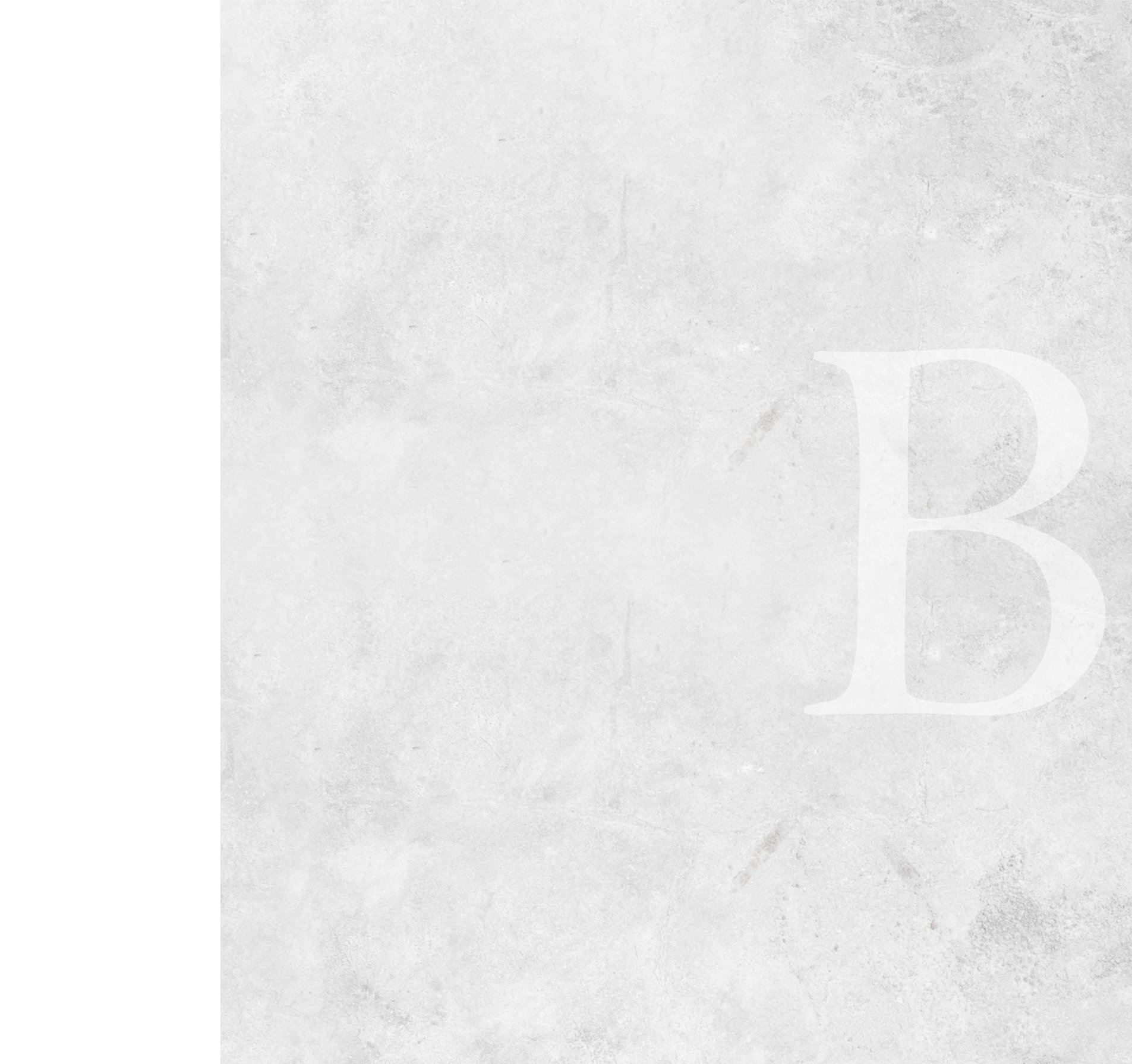 The Importance Of Having An Experienced Personal Injury Attorney On Your Side
Suffering from an injury from the workplace, from a traffic accident or professional negligence is life-changing. In addition to the pains, many victims also suffer psychologically. It's worse when the entity responsible denies or refuses to take responsibility for the accident. It is at this time that both the victim or plaintiff and the defendant turn to legal representation for direction. For victims, it is crucial to establish the facts of the case as well as determine remote and immediate causes of the accident. Hiring an experienced Lakeland personal injury lawyer is the next logical step. This attorney will set about establishing a legal case for the injuries sustained by the victim. An experienced personal injury lawyer first creates a connection with the case and the plaintiff. We use facts, reports and other resources obtained from the police to defend the victim. We then prepare a case showing the acts of negligence or liability of the defendant. An experienced personal injury lawyer will present strong arguments for compensation for you in a law court. Our experienced attorneys regularly obtain a jury victory for victims. They prepare a logical representation of facts and superior argument. Some wizened solicitors, after careful consideration of the facts, may request an out-of-court settlement for the victim.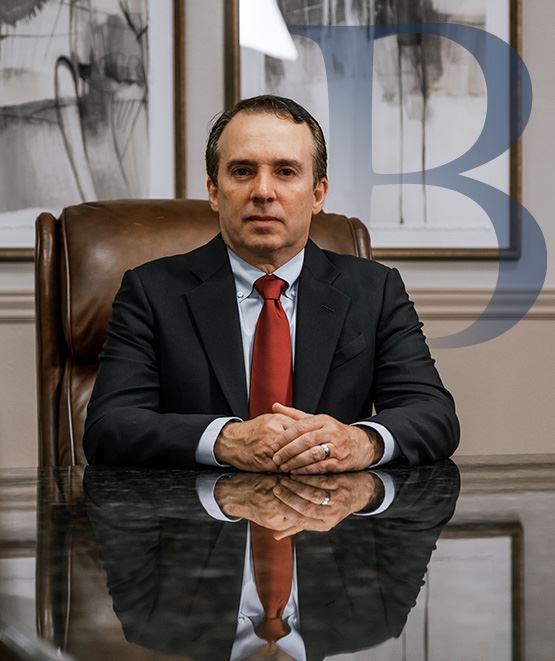 Successful Verdicts & Settlements
Serious Lawyers, Serious Results
DUI Car Accident $7.25 Million

$7,250,000 recovery due to a car accident resulting in death by a driver under the influence of an illegal substance.

Hospital Medical Malpractice $3.8 Million

$3,820,000 verdict on behalf of a woman who suffered traumatic brain injury due to failure provide proper care.

Helicopter Crash $2.5 Million

$2,500,000 recovery for a pilot involved in a helicopter crash.

Trucking Accident $2 Million

$2,000,000 recovery for a family who lost their adult child due to a trucking accident.

Wrongful Death $1.9 Million

$1,964,000 settlement for a mother who received four times the amount of medication that resulted in her death.

Trucking Accident $1.9 Million

$1,900,000 verdict for a trucking accident that resulted in the death of an adult child.

Personal Injury $1,750,000

We were able to obtain a settlement agreement of $1,750,000.00 on our client's behalf.

Confidential Settlement $1.5 Million

Defective Product $1.25 Million

$1,250,000 recovery due to severe injury caused by car radiator explosion.

Medical Malpractice $1 Million

$1,062,500 settlement for a medical malpractice case resulting in injury.
Car Accidents
Each year, thousands of vehicular accidents occur across the United States and the Lakeland FL area. Each day, thousands take to the roads for varying reasons – school, work, meeting with friends and family among others. All these activities constitute a part of daily life and should happen without any hitches. However, an
auto crash
could be one of the unexpected bumps that can disrupt growth and wellbeing. Although a road collision fizzles out in a few seconds, the effects of the incident linger for a long time. The most common types of car accidents include, but are not limited to the following:
Defective auto parts
Ill-timed airbag deployment
Intersection collisions
Distracted driving
Drunk driving
Tire explosions among others.
Survivors worry about having the means to live on. They think about settling healthcare costs as well as receiving fair/adequate compensation. In the event of loss of life, friends and family of the deceased will also need these issues addressed. The personal injury attorneys at Burnetti, P.A, treat each car accident case with the seriousness it deserves. Every client's accident undergoes thorough analysis. The legal inquisition will understand how the crash happened.
Workers Compensation
Individuals spend several hours at their places of work. They perform their duties to earn a living, take care of bills as well as pay taxes among others. In other words, working a job takes a significant portion of the lifetime of the average adult. Therefore when you experience a work-related injury, you will face pain, loss of wages, uncertainty and stress. Things get complicated when the damages arise from the negligence of the office or a supervisor. It is essential that you speak with attorneys that can fight your cause, get you heard and obtain fair compensation. Work-related injuries may be caused by these:
Construction Accidents and
Employer/Supervisory negligence among others.
The manifestations of work-related accidents cover simple sprains and bruises. Conditions requiring hospitalization, surgeries, loss of limbs as well as death are also possibilities. If you are a victim of a work-related injury, it is time to seek help. Our lawyers can help you. We fight for and get benefits and vocational rehabilitation among other entitlements.
Birth Injuries
The risks associated with bringing a child into the world are reduced with modern healthcare and practices. However, not all conceptions end as expected. Sometimes mother and child suffer fatal consequences due to professional negligence. A wrong medication or a C&S improperly handled can lead to a deformed baby or the death of its mother. The lawyers at Burnetti P.A will ascertain the remote and immediate causes of the birth injury.
Brain Injuries
Brain injuries arise from grave accidents that impact the head/skull of the victim. You can suffer a brain injury from being involved in various accidents. Examples are, vehicular, motorcycle, a slip or fall among others. If the brain injury results in a vegetative state for the victim, Burnetti P.A can work with relatives to obtain justice.
Bus Accidents
With many seated or standing without seat belts to protect them in case of a crash, bus accidents claim lives. Not just passengers but lives of pedestrians or occupants of other vehicles. Due to its large size and blind spots, it causes more damage to what it collides with. The catastrophic results of such hits, fatal injuries, and death, cause untold pain to victims and their families. Bus accident lawyers at Burnetti P.A will ensure that the bus company admits injury claim and offer enough compensation.
Defective Drugs
Defective drugs, either by error of the manufacturer, in production or instruction, can harm the user. It could lead to wrongful death. Burnetti P.A handles these situations enabling you get as much settlement from the insurance company as possible.
Emergency Room Error
When immediate medical attention is needed, the emergency room offers quick medical care. Though many offer excellent care, errors occur sometimes. This could lead to further injury or death caused by misdiagnosis or failure to pass on critical information. Leave the complexities to us. We've got you covered.
Medical Malpractice
Medical malpractice involves wrong diagnosis, surgical errors, and prescription errors. Others are injury at birth, wrong procedures, or emergency room errors. We have experienced medical malpractice lawyers. They will get you the best possible compensation for damages caused by medical negligence.
Train Accidents
Not only lives but also properties suffer damage in train accidents. Injuries caused, lives lost, and properties damaged can be compensated for. All you have to do is contact us at Burnetti P.A. We make your battles ours. Whether within the train during collision or in collision with the train, you will get the worth of your claims.
Uber Accidents
At Burnetti P.A, we have experienced Uber accident lawyers. They understand the laws and regulations guiding Uber drivers and passengers. Though employers are not directly liable for employee accidents at all times, there are times when they are. If you have anyone who has been subject of Uber accidents, either a driver or passenger, we're ready to help.
Spinal Cord Injuries
Depending on the severity of the injury, you'll get compensated. Be quick to inform us. We know how much strain spinal injuries could place on you. Contact us at Burnetti P.A, so that you can get compensated for your insurance with enough money to take care of yourself.
Slip And Fall
As simple as this sounds, it's enough to cost you your life. Have you suffered irreparable damage because of the nonchalant attitude of your company? Allow us take on your case and get you the needed compensation. We have slip & fall accident lawyers. They will investigate the case and see where your employer is culpable.
Wrongful Death
Do you think justice was not done and your loved one was charged, and likely lost his life? Was the death caused by the negligence of the defendant? Has it directly affected you and your family? Has it caused you any financial strains? If you answer yes to one or more of these, our wrongful death lawyers can look into the case for you. They will fight tooth and nail to ensure that you get justice.
Mesothelioma & Asbestos
Cancer is the last thing anyone should ever pray to have. By being exposed to asbestos, a person can have this form of cancer. What are your options? Speak with our mesothelioma team, and we'll get you every penny you need to take care of yourself. Our lawyers will fight to ensure that the insurance company pays every dime they should pay.
Nursing Homes
With population growth brings an increase in the number of people over 65 years of age and older. These individuals show increasing dependence upon the care of others. They need fundamental things such as bathing, dressing, grooming, eating and ambulating. In this regard, many turn to nursing homes to help tend their elderly loved ones. Nursing homes care for individuals who require continuous medical attention and daily living assistance. A good number of these nursing homes provide excellent care and are bound by the ethics of their profession. However, there are others that fail to live up to minimum professional standards. These constitute nursing home neglect or abuse. The consequences of
nursing home abuse/negligence
will include the following:
Falls occasioned by slippery surfaces and improper handling
Bed sores arising from unsanitary beddings
Starvation and dehydration
Medication errors.
Have your aged ones suffered any form of abuse? Burnetti P.A personal abuse home neglect attorneys can help. We give a voice to the cause for justice and ensure that fair compensation is obtained from the insurance.
Airplane Accidents
Air travel ranks as one of the safest modes of travel. So when air mishaps happen, they are often fatal with few survivors. Friends and relatives are further traumatized if the reason for the crash borders on negligence. We will fight for you to get adequate compensation from insurance companies.
Bike (Motorcycle) Accidents
Motorcyclists are among the most vulnerable road users today. Even with increasing legislation protecting riders,
bike accidents
are still a common feature on expressways. The common injuries arising from a bike collision include the following:
Severe head wounds
Broken limbs and other fractures
Spinal cord injuries
Permanent disabilities among others.
Our lawyers will determine the causes of the collision and the culpability of the other party.
Boating Accidents
Boat rides and excursions should be fun times for friends and families. Patronizers allude to the soothing feeling of moving atop the water. Ordinarily, a boat ride should occur without incident. However, a boat mishap throws up several questions: did the boat suffer from poor maintenance? Were riders aware of safety measures to observe during a crisis? Were safety equipment provided? The personal injury attorneys at Burnetti P.A are specialists. They will fight for your compensation especially in situations where professional negligence is responsible.
Burn Injuries
Burn accidents seat at the top medical emergencies. Burn injuries are classified according to the degree, ranging from first to second and third-degree burns. Where the damage results from the negligence of a third party, Burnetti P.A. can give legal assistance to the victim.
Construction Accidents
Falling objects, electrocution and getting stuck in between objects are common causes of construction accidents. It could be the fault of the worker, a fellow employee or faulty or inferior machinery. These accidents can maim a worker for life and affect his financial status. At Burnetti P.A, we make sure you get compensated accordingly.
Drunk Driving Accidents
Drunk driving is a crime. Justice is certain for victims of drunk drivers. Trust us to hold such drivers to ransom ensuring that all damages incurred are covered. We won't allow any hasty insurer underpay you. You'll get your claim's worth.
Hurricane Insurance
Natural disasters like hurricanes are damaging to property. There are laws guiding such payments and it often involves a lot of questions. We, though, have experienced attorneys who'll get you compensated as long as you have the right insurance.
Pedestrian Accidents
Often caused by a collision with an automobile on high speed. It could be as a result of the driver's recklessness or faulty vehicle parts. It is often fatal because the victim is unsuspecting and the vehicles are larger. Be quick to contact us if you or any loved one has been involved in a pedestrian accident. We respond quickly to calls from Lakeland, Orlando, and Tampa. Trust us to obtain evidence and get you compensations.
Truck Accidents
Truck accidents are usually violent. It leads to wrongful death of pedestrians and damage of property. Such accidents require prompt investigation. Whatever the cause may be, sleepy driver or faulty parts like the brake, lives are endangered. At Burnetti P.A, we fight for your legal rights and ensure that you get the compensation you deserve.
Insurance Dispute
Irrespective of the nature of your insurance dispute, we are willing to handle it for you. It could be quite complex but we have resources to handle whatever complexities arise. Did your insurance company refuse to pay insurance? Call us up and we'll look into your claims and get you what you deserve.
Sexual Assault
It's quite sad that sexual harassment in the work environment is common. Executives harass employees by using unacceptable vulgar language or discussions. If you wish to file a claim against your employer or any company for sexual assault, feel free. We've got your back covered. If it's your choice to file a claim, you will get compensated handsomely.
Social Security Disability
If you have a medical condition that has not made it possible for you to work, you should be paid. Many of you have worked for many years. You paid your taxes regularly, and now that you can't work again, someone doesn't allow you get paid. Our social security dispute attorneys will stand by you until you get justice, and fast.
Maritime Accidents
History has seen many ships sink, and that's enough to get you compensated heavily. When you fall victim to maritime accidents, our lawyers are there to fight for you. They will investigate and determine if this was caused by the company's negligence. You will get compensated accordingly if they find the company guilty.
Product Liability
People shouldn't get hurt when using a product, especially when no warning is given. Have you suffered a personal injury owing to the negligence of a manufacturer? You can actually sue and get compensated. Contact product liability lawyers, and we'll take it from there.
Premises Liability
This simply means you can take someone to court and charge his insurance company if you get hurt on-premises. So have you been bitten by a dog while in your line of work? Or did you get injured at that fun park? Our premises liability lawyers are ready to fight and get you compensated.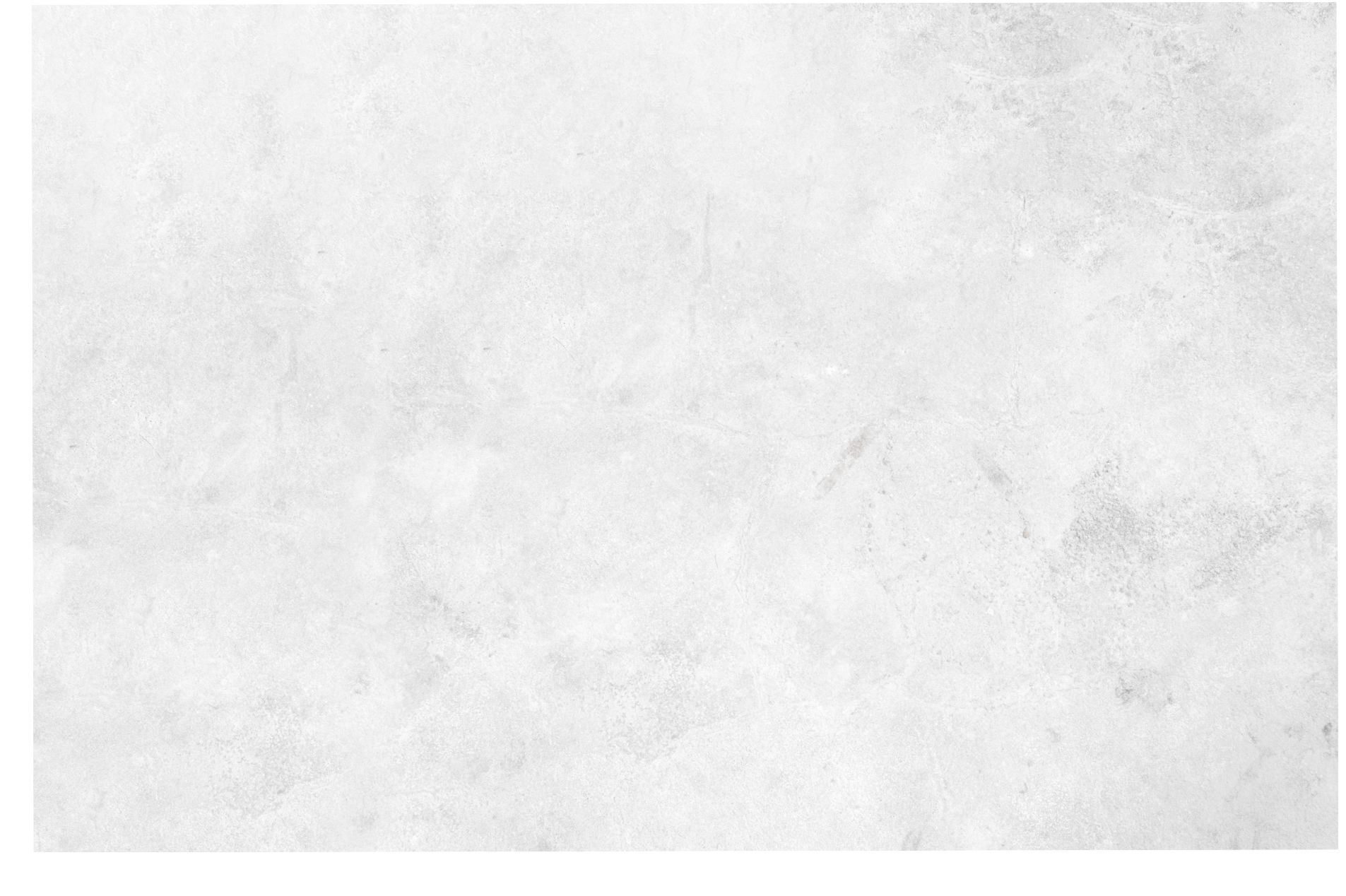 Contact A Lakeland Personal Injury Lawyer Today For A Free Consultation
Everyone deserves to get his right, no one deserves to be unjustly treated. That is our belief, and we have always fought for the rights of our clients. They aren't just clients, they are also victims of one sort of injury or another. So we believe that they need all the compensation they can get to take care of themselves. Many of these insurance companies are looking for ways to con you out of the care they should give you. But we stand with you and ensure they do their due diligence. Many times, our clients don't need the money, they just need these companies to take care of all medical needs. So we fight these cases having what our clients want at the back of our mind. At Burnetti P.A, we have lawyers who have experience working on cases like these, so no detail will escape our notice. In fact, the smallest details might be all we need to win cases. They have experience dealing with insurance companies and compensations. So you can trust that we have all it takes to help you win. Before deciding to take a case to court, a number of key things should be considered. And here is where a personal injury lawyer is important. You should be able to decide if these are enough facts and proofs. You should also know what you need to demand from insurance companies. This is because you don't want them to under-compensate you. Whatever the case is, contact us today and get a free consultation. We'd then discuss how to proceed from there.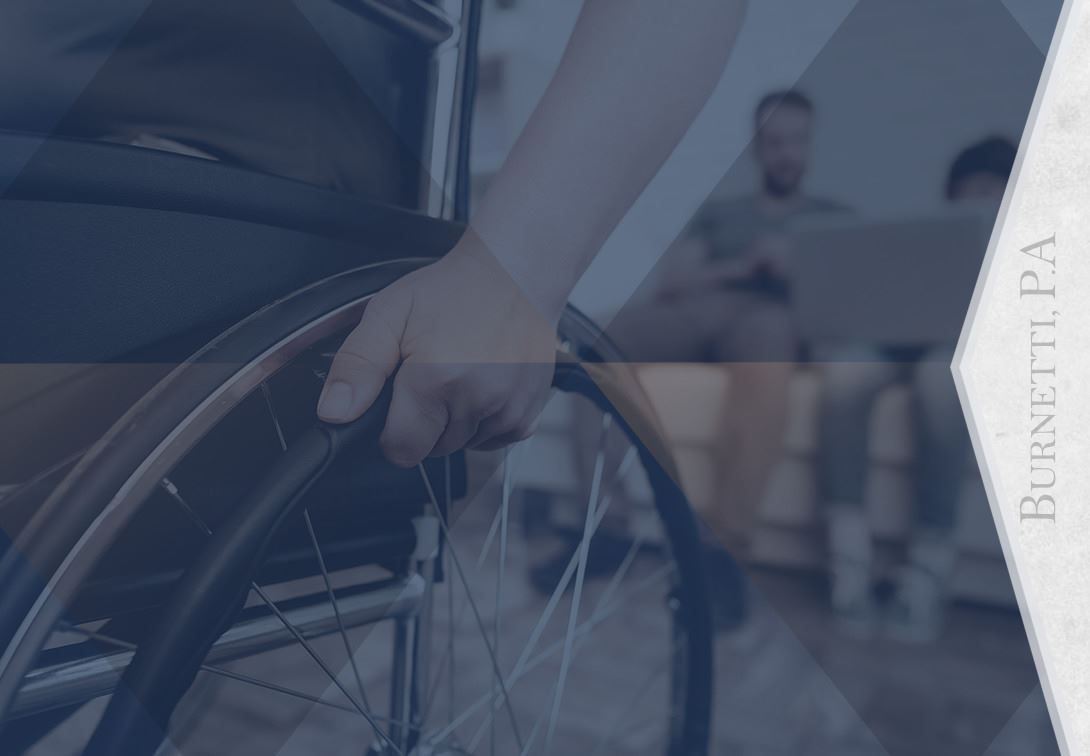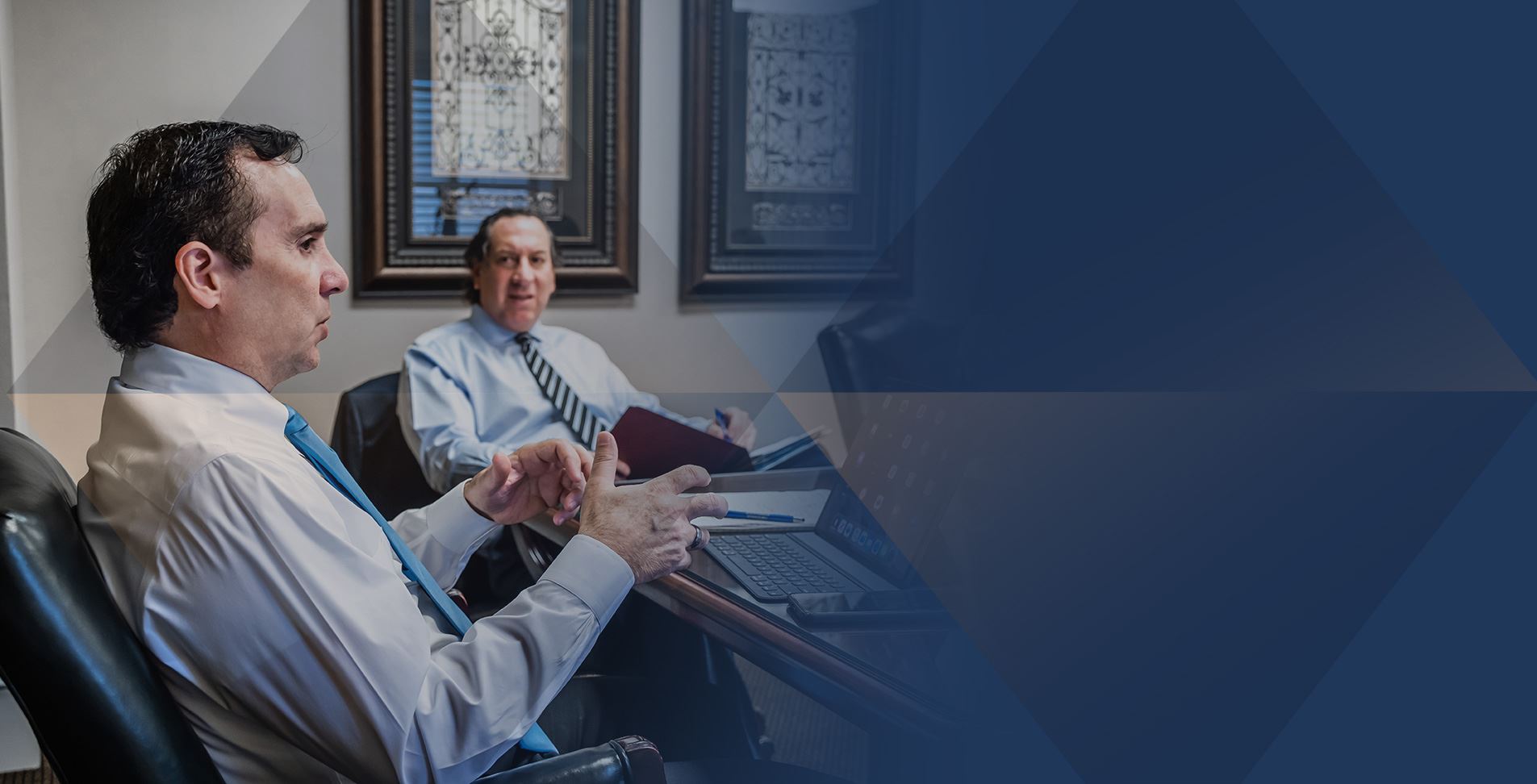 Our Testimonials
Hear From Clients Across the State of Florida
- Michelle M.

- Jeannette D.

- Gerard E.

- Evelyn B. R.

- Chuck S.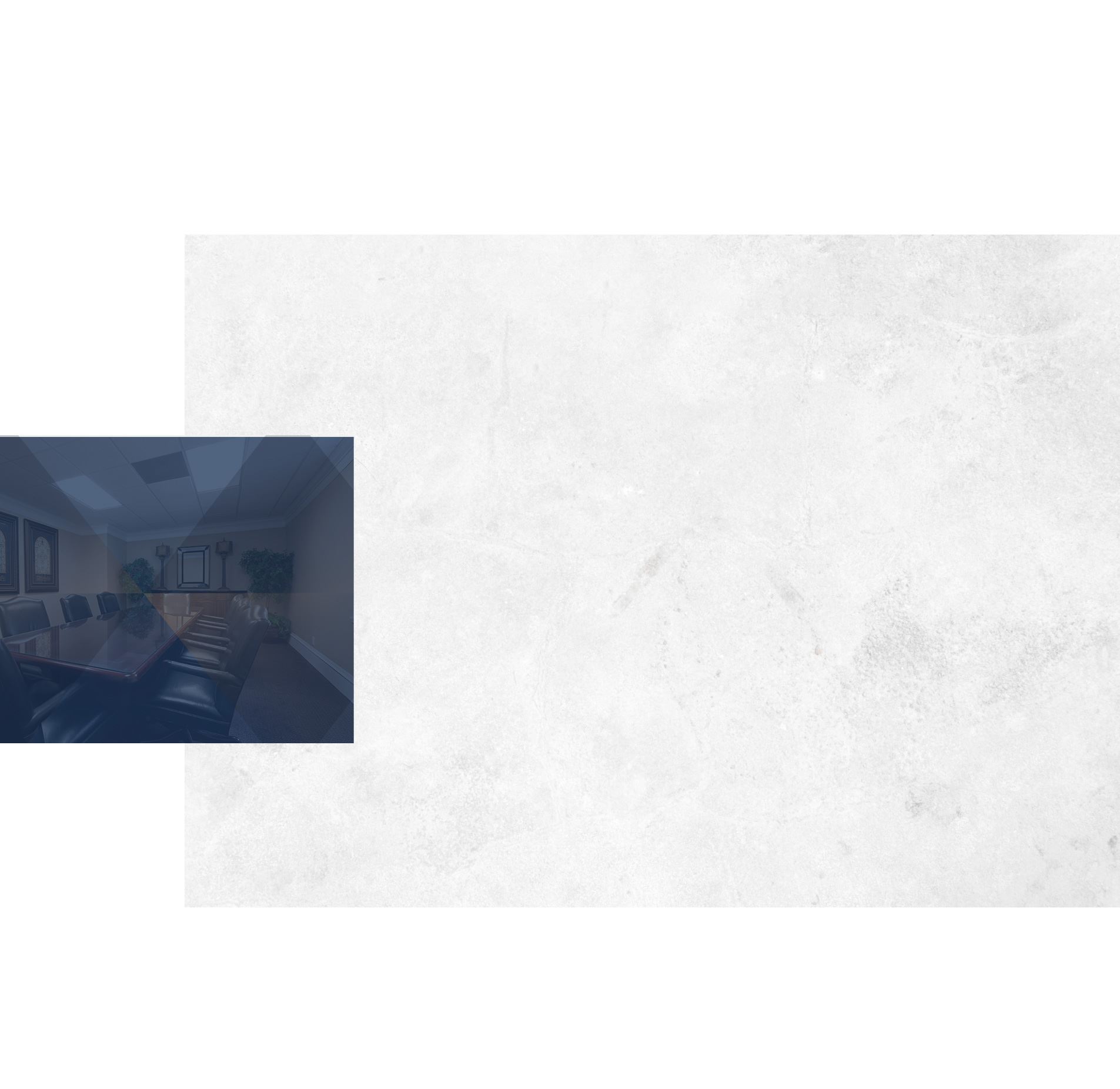 Experienced Legal Advocates
Helping Florida Residents Since 1994
Our mission is to provide our clients with the most professional, ethical and compassionate legal representation possible by working together as a team.