Orlando Truck Accident Lawyer
The commercial trucks that share the Florida roadways with passenger vehicles and motorcycles may weigh up to 88,000 pounds on designated routes, and up to 80,000 pounds on interstate highways; the average weight of a passenger car is 4,000 pounds. Due to the size of these vehicles, trucking accidents often result in catastrophic injuries and fatalities.
If injured in an Orlando, Lakeland or Tampa accident, a truck accident lawyer at Burnetti, P.A. may be able to help you; if the accident was caused by a negligent driver or trucking company, or a defective truck part, a truck accident lawyer may be able to recover damages for your medical bills and losses.
When you need a truck accident lawyer, Burnetti law firm has experience to help. Call (888) 444-8508 today for a FREE consultation!
What are Common Truck Accident Injuries
Injuries resulting from a tractor trailer, 18-wheeler, or other large commercial vehicle accidents can be devastating, and may include:
Broken bones
Severe lacerations (cuts)
Spinal cord injury
Severe burns
Whiplash
Loss of life
These injuries may result in high medical bills and lost wages; obtaining legal counsel for financial recovery may help pay your expenses and recover your lost wages.
Tractor Trailer Accidents In Florida
Accidents in Orlando involving tractor trailers, semi-trucks, or 18-wheelers can be life-altering to its victims. Being injured in a tractor-trailer accident may lead to medical bills, lost wages, and pain and suffering.
Orlando tractor trailer accident attorneys at Burnetti, P.A., fight for the injured and may be able to help clients gain compensation for the negligent party's actions.
Common Injuries From Semi Truck Accidents
There are several factors such as distracted driving, texting while driving, drunk driving and/or weather conditions that may contribute to injuries caused by semi truck accidents. Since tractor-trailers are the largest vehicles on the road, they have the most potential for causing severe or even fatal injuries.
These are some common types of injuries sustained from these 18-wheeler collisions:
Spinal Cord Injuries – Mild spinal cord injuries may require extensive surgeries to correct. In more severe cases, long-term effects may lead to permanent disabilities such as paralysis.
Head Injuries – Symptoms of mild cases may be losing consciousness, amnesia or disorientation. Severe cases such as traumatic brain injury or concussion are also possible.
Amputations – In this severe case, permanent disfigurement and disability can occur, in which case the victim may require months of medical treatment, therapy, or expensive prosthetic limbs.
Reasons Why A Tractor Trailer Accident May Occur
A tractor tailor is considerably more difficult to control than standard sized. Due to the large size of the truck, it may be difficult to maneuver and handle in emergency situations. Frequent causes of semi-truck accidents include a small time window for drivers to react, lack of awareness of other vehicles, poor control of the truck, limited visibility, and poor vehicle maintenance.
Helpful Tips For Trucking Accidents
After a trucking accident, it is necessary to take the proper steps after the accident to help with lost wages, medical expenses, and extensive property damage:
Seek medical attention if necessary
Write down insurance and license information for all drivers involved
Obtain contact information for everyone at the scene, including drivers and witnesses
Gather information about the trucking company, including its name and phone number
Take photos of all damaged vehicles, the accident and any injuries suffered
If you have been injured in an accident involving an 18-wheeler, an Orlando personal injury attorney may be able to help you pursue a claim against the negligent party for compensation.
What Can a Truck Accident Lawyer Do for You
Any truck accident lawyer at Burnetti, P.A. are knowledgeable about the extensive and complex web of federal and state trucking regulations, and also experienced in the common causes of trucking accidents. To determine liability, attorneys may investigate potential contributing factors including:
Where federal and state regulations violated
Was the driver qualified to drive the semi-truck
Did the driver have the correct commercial driver's license
Did the big rig driver exceed the number of hours they were permitted to drive
Was the driver talking on a cell phone, texting, or engaged in other distracting behavior
Did poor road conditions contribute to the accident
Were the truck parts, equipment, and accessories working and safe for operation
Did the motor carrier perform regular inspections, repair, and maintenance, plus maintain and keep repair and inspection records
Was the driver under the influence of alcohol or drugs
Did the weight of the 18 wheelers exceed regulations
Was the driver speeding or failing to allow for the adequate distance to stop
If No Recovery, No Fees And No Cost To You
Trucking accident injuries can cause pain, financial hardship, and uncertainty. If someone's negligence caused you to harm in an Orlando truck accident, truck accident lawyers at Burnetti, P.A. may be able to help. You may be entitled to financial compensation for your medical bills and lost wages.
To schedule your free consultation, fill out the free case evaluation form at Burnetti.com.

What Sets Us Apart?
Reasons to Trust Burnetti, P.A. with Your Case
A Proven Record of Results

We have recovered millions of dollars for our clients, including many multi-million-dollar verdicts and settlements.

A Culture of Customer Service

We treat all of our clients like family, requiring regular calls to clients in an effort to promote the best possible client experience.

Decades of Unwavering Service

Our firm has proudly served injured people throughout the state of Florida for 30 years, and we're just getting started.

A Network of Support

We help clients find doctors, deal with insurance companies and recover compensation for medical bills and lost wages.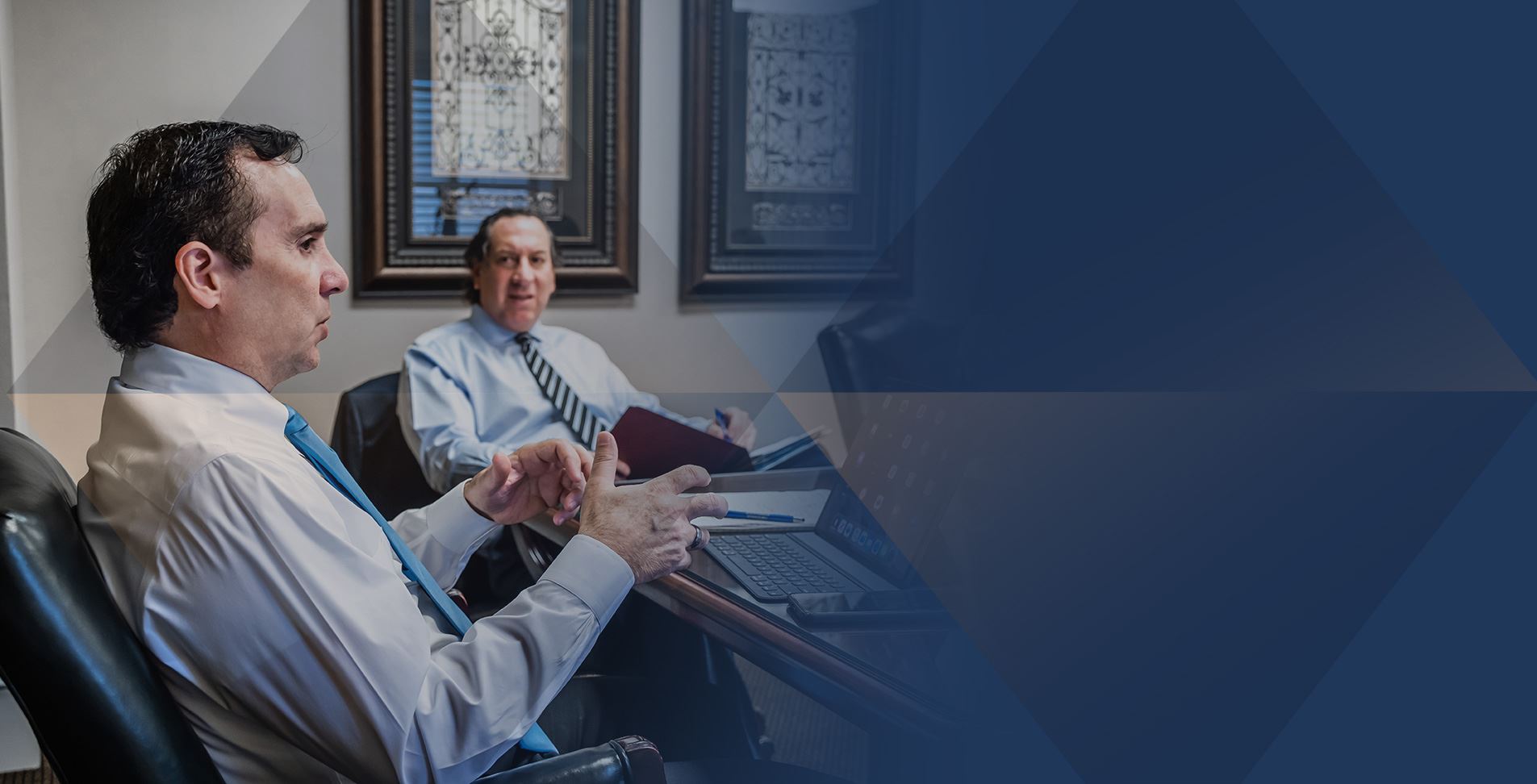 Our Testimonials
Hear From Clients Across the State of Florida
- Michelle M.

- Jeannette D.

- Gerard E.

- Evelyn B. R.

- Chuck S.