Orlando Nursing Home Abuse Attorneys
Lawyers Seeking Justice For The Victimized
Nursing homes and assisted living facilities have a duty to their residents to make sure they are kept safe and their needs are met. Many nursing home facilities provide great care for their residents; however, sometimes nursing homes fail and abuse and neglect can occur. Intentional acts that harm a vulnerable resident or the failure by a caregiver to meet the resident's basic needs are all too common. Our Orlando nursing home abuse attorneys at Burnetti, P.A. represent those who have been mistreated by nursing homes and strive to hold nursing home and assisted living facilities accountable for not meeting the needs of their residents.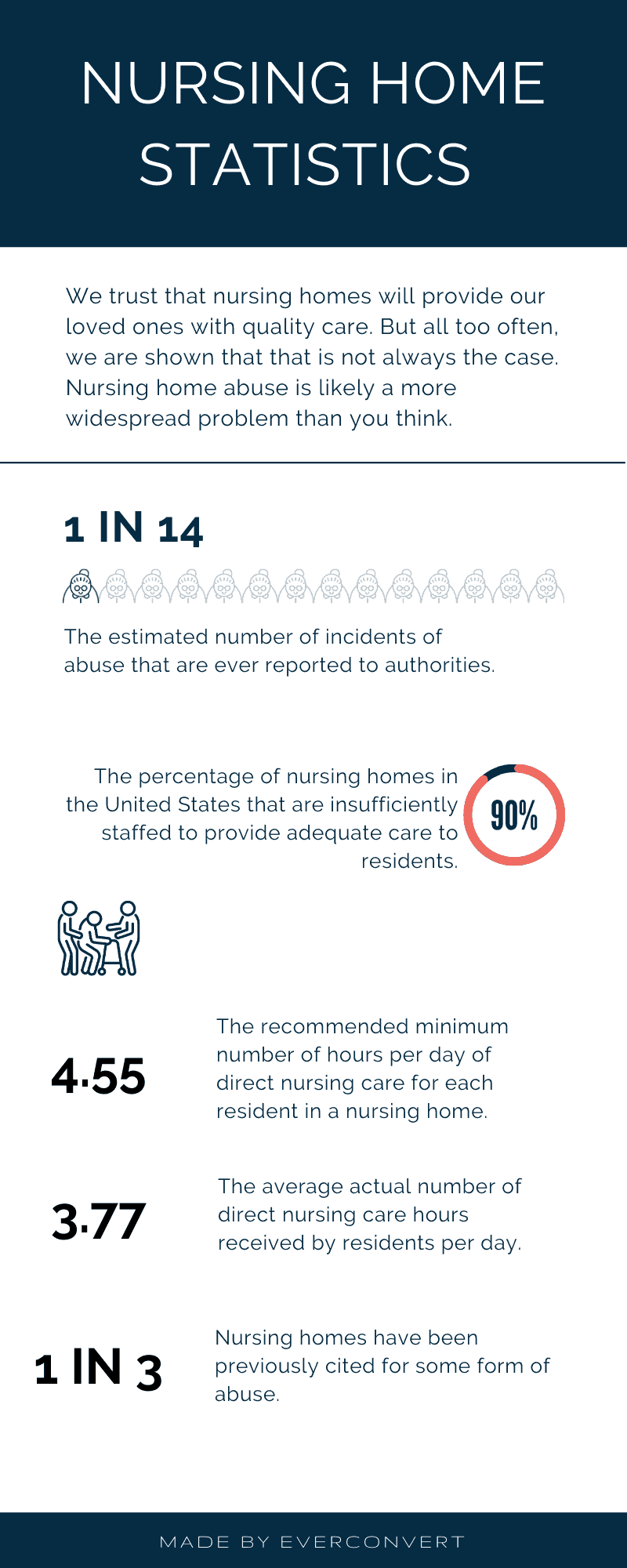 Common Types of Nursing Home Abuse
Nursing home abuse refers to any intentional or negligent harm inflicted upon residents of long-term care facilities, such as nursing homes, assisted living facilities, or skilled nursing facilities. It is a serious issue that can result in physical, emotional, or financial harm to vulnerable individuals who rely on these facilities for their daily care and support.
Common forms of nursing home abuse include:
Physical Abuse:

Definition: The intentional use of physical force that results in injury, pain, or bodily harm to a nursing home resident.
Examples: Hitting, slapping, pushing, restraining with excessive force, or using physical punishment.

Emotional or Psychological Abuse:

Definition: The infliction of emotional pain, distress, or mental suffering on a resident through verbal or non-verbal actions.
Examples: Yelling, belittling, humiliating, intimidating, or isolating the resident from social interactions.

Sexual Abuse:

Definition: Any non-consensual sexual contact, coercion, or harassment inflicted on a resident by staff or other residents.
Examples: Sexual assault, inappropriate touching, or forcing the resident into sexual activities against their will.

Financial Exploitation:

Definition: The unauthorized or fraudulent use of a resident's financial resources, assets, or personal property for personal gain.
Examples: Stealing money, forging signatures, coercing the resident into financial transactions, or charging excessive fees.

Neglect:

Definition: Failure to provide the necessary care, attention, or services required to maintain a resident's physical or emotional well-being.
Examples: Ignoring medical needs, not assisting with daily activities (e.g., bathing, feeding), or maintaining unsanitary living conditions.

Abandonment:

Definition: Desertion of a resident by caregivers or staff, leaving them without necessary care and support.
Examples: Leaving a resident alone for an extended period without supervision or care.

Resident-to-Resident Abuse:

Definition: Harmful actions or behaviors initiated by one resident towards another resident within the nursing home.
Examples: One resident physically or verbally assaulting another resident, or engaging in aggressive behavior.

Medication Abuse:

Definition: Inappropriate use of medication to control or sedate residents, often without a legitimate medical reason.
Examples: Administering excessive doses of medication or using medications as a means of restraint.

Dietary or Nutritional Abuse:

Definition: Withholding food, water, or necessary dietary requirements, leading to malnourishment or dehydration.
Examples: Denying residents access to meals or proper hydration intentionally.

Healthcare Fraud or Medical Abuse:

Definition: Providing substandard medical care, making false diagnoses, or engaging in fraudulent medical billing.
Examples: Administering unnecessary medical treatments, neglecting medical needs, or billing for services not rendered.
Who is Liable for Nursing Home Abuse?
Liability for nursing home abuse can extend to various parties depending on the circumstances and the specific form of abuse involved.
Potential parties that can be held liable for nursing home abuse include:
Nursing Home Staff: Individual employees, such as nurses, aides, administrators, and other staff members, can be held liable for their actions if they directly engage in abusive behaviors or neglect their duties. This liability can be both criminal and civil.
Nursing Home Management: The facility's management or administration can be held liable for nursing home abuse if they are aware of the abuse or neglect and fail to take appropriate action to prevent it or address it promptly. This is often a civil liability.
Third-Party Contractors: Sometimes, nursing homes hire third-party contractors (e.g., medical professionals or service providers) to provide certain services to residents. If these contractors engage in abusive or neglectful behavior, they can be held liable individually or, in some cases, the nursing home may also share liability.
Owners and Operators: The owners and operators of the nursing home can be held liable for abuse or neglect if their actions or decisions contribute to an unsafe environment or substandard care. They may be held liable both criminally and civilly.
Corporate Entities: In cases where nursing homes are part of larger corporate chains, the parent company may also be held liable if they are found to have implemented policies, practices, or staffing decisions that contribute to abuse or neglect within their facilities.
Medical Professionals: If the nursing home employs medical professionals, such as doctors or nurse practitioners, they can be held individually liable for medical malpractice if they provide substandard care or make medical errors that result in harm to residents.
Family Members: In rare cases, family members who have legal guardianship or responsibility for the resident may be held liable if they fail to take appropriate action to protect the resident from abuse or neglect.
Nursing Home Abuse Reporting
Nursing home abuse is considered widespread because many times the abuse is not detected or reported.
There are many potential signs of nursing home abuse:
Malnutrition
Pressure ulcers
Reluctance to speak in staff members' presence
Wanting to be isolated from others
Unexplained or unexpected death of a resident
Unsanitary conditions
Unexplained injuries, wounds, cuts, or bruises
Emotionally upset or withdrawn
Other types of elder abuse due to caregivers' negligence include:
Poor training and negligent supervisions could lead to improper transfers resulting in a resident's injury
Negligence can also be accounted for bedsores occurring when a patient is not frequently moved
If a patient does not get enough liquids or food, starvation or dehydration could result in a patient's illness or death
Nursing Home Abuse Facts
According to a study by the Special Investigations Division of the House Government Reform Committee, 30% of nursing homes located in the United States were cited for approximately 9,000 instances of abuse during the time period of January 1999 to January 2001. Furthermore, the percentage of nursing home abuse violations increased every year since the year 1996 and steadily continues that increase today.
What Questions Should I Ask When Visiting A Nursing Home?
During the process of trying to find the right nursing home for your loved one, there are many questions you can ask to help evaluate the nursing home.
Questions to ask a nursing home administrator:
In the event of an emergency, what hospital arrangements do you have in place?
How much time does the staff spend with each resident?
How often do residents fall? What do you do to help prevent falls?
Where would we direct our concerns or questions if our loved one were a resident?
Do you perform background checks prior to hiring staff?
Questions to ask the nursing home staff:
How many residents do you care for?
Do you get training and continued education?
Do you like working with older people?
Nursing home interview questions:
Are families around?
Are there a lot of activities for residents?
Are residents clothed in their own clothes or hospital gowns?
Is there a barbershop or salon?
Do entertainers or volunteers visit regularly?
Contact an Orlando Nursing Home Abuse Attorney Today
Individuals in nursing homes or assisted living facilities are under the care of people whom they should be able to trust. Instead, many are subjected to verbal abuse, emotional abuse, sexual abuse, and physical abuse by caregivers or other residents. If you or a loved one has suffered due to negligence by a caregiver or a nursing home, our Orlando nursing home abuse attorneys may be able to help you seek compensation and justice. Burnetti, P.A. injury lawyers seek to hold facilities accountable for negligent actions that have resulted in the harm of a resident.
For a free case evaluation or call

(407) 258-1181

.

What Sets Us Apart?
Reasons to Trust Burnetti, P.A. with Your Case
A Proven Record of Results

We have recovered millions of dollars for our clients, including many multi-million-dollar verdicts and settlements.

A Culture of Customer Service

We treat all of our clients like family, requiring regular calls to clients in an effort to promote the best possible client experience.

Decades of Unwavering Service

Our firm has proudly served injured people throughout the state of Florida for 30 years, and we're just getting started.

A Network of Support

We help clients find doctors, deal with insurance companies and recover compensation for medical bills and lost wages.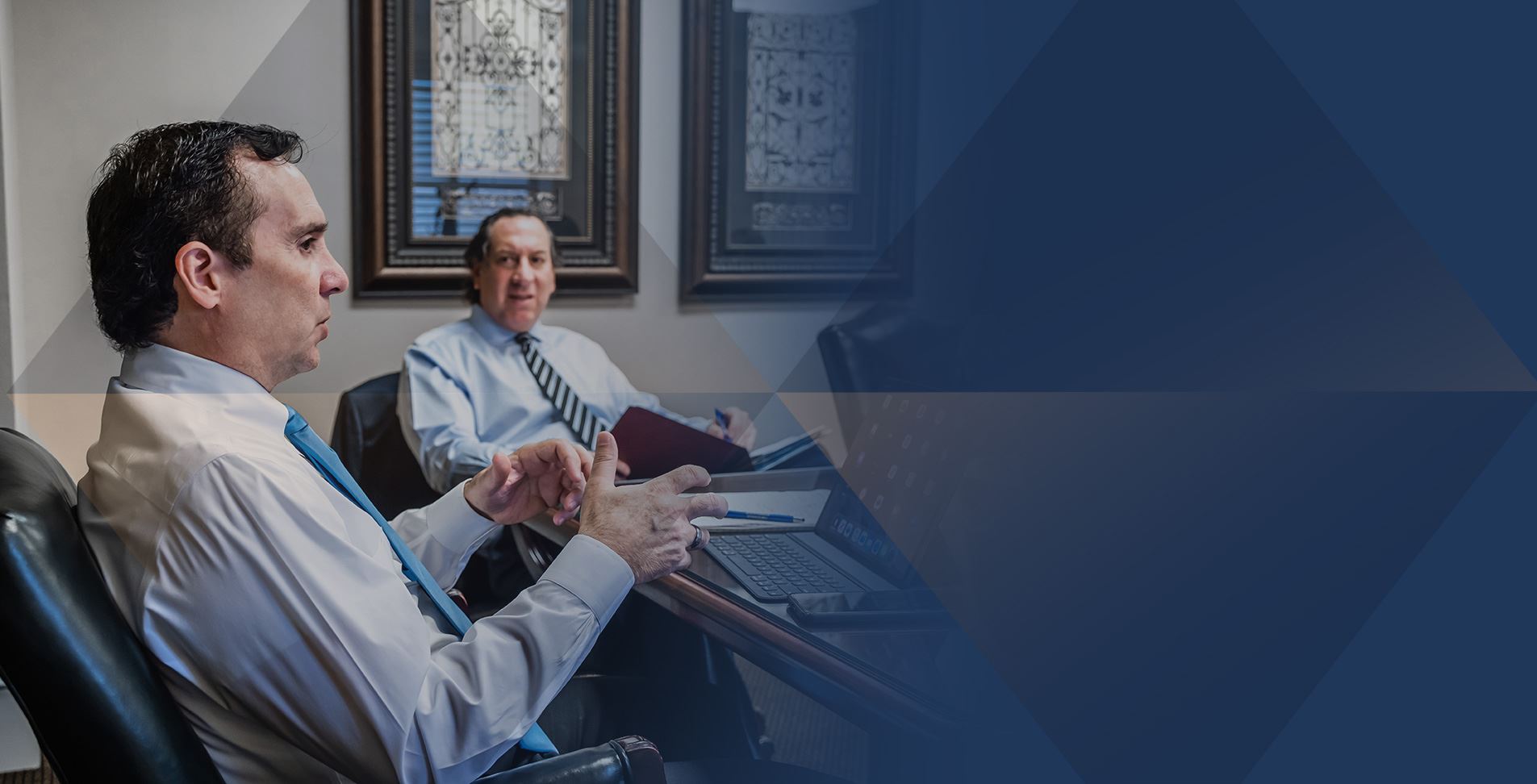 Our Testimonials
Hear From Clients Across the State of Florida
- Michelle M.

- Jeannette D.

- Gerard E.

- Evelyn B. R.

- Chuck S.