Motorcycle Accident Lawyers in Orlando, FL
Devastating accidents happen every day on Interstate 4 and surrounding busy highways in Orlando. Some of the most catastrophic accidents are motorcycle accidents. According to crash data from 2019, motorcyclists were four times more likely to be injured and about 29 times more likely to die in a wreck than passenger car occupants. If you sustained injuries in a motorcycle wreck due to negligence, Burnetti, P.A.'s motorcycle accident lawyers in Orlando may be able to help you fight for maximum recovery from the insurance companies.
Injured? Dial (407) 258-1181 today to discuss your motorcycle accident claim with a member of our team.
Common Causes Of Motorcycle Accidents
Motorcycle accidents are incredibly dangerous and potentially deadly. Unlike automobiles drivers, there is not a protective barrier of steel around a motorcycle rider. Because of the increased risks associated with riding a motorcycle, understanding the main causes of motorcycle accidents can help you avoid serious injuries or even death. If you have been injured on a motorcycle due to someone else's negligence, our Orlando motorcycle lawyers at Burnetti, P.A. may be able to help with your accident claim.
There are essentially three common factors that could lead to a motorcycle accident.
Inexperienced motorcycle riders – Inexperienced riders are not familiar with their driving ability and also the abilities of their motorcycle. Failure to stay visible to other drivers, not wearing proper safety gear such as helmets, under- or over-braking, and lack of situational awareness can all lead to serious injury.
Car and truck drivers not seeing motorcyclists – Often time car drivers fail to see motorcyclists. They can fail to yield to riders' who have the right-of-way, change lanes unexpectedly in front of a rider, or lose sight of a motorcycle in their blind spot. Distracted driving, including using a cell phone to call or text message, eating, applying makeup, or reading all slow down drivers' reaction times.
Excessive speed – Both new and experienced motorcyclists can hold down the throttle too much and travel at speeds that are not only in violation of posted speed limits, but also are unsafe for the road or weather conditions. Uneven or wet roads can cause accidents even when obeying the posted limit. High-speed driving and weaving in and out of traffic can also make it difficult for other drivers to spot approaching motorcycles.
Top Motorcycle Crash Causes
Motorcycle accidents can happen to anyone at any time. Some of the most common causes of motorcycle wrecks caused by negligence are:
Drunk drivers
Distracted drivers
Defective motorcycle parts
Failure to see the motorcyclist
What Do I Do After A Motorcycle Wreck?
Many victims of motorcycle accidents are unsure of what to do after suffering injuries. After a motorcycle accident it is important to follow these steps:
Seek medical attention for your injuries. Injuries, such as back pain, neck pain, soreness, etc. could even show up days after the accident
If possible, obtain witness information and take photographs of the accident scene, including your damaged motorcycle. Make notes of the direction the motorcycle and other drivers were traveling at the time of the accident, the weather at the time of the accident, the condition of the road and any additional details that may help explain how the accident happened.
Contact an Orlando motorcycle attorney to help you file a motorcycle accident claim against the negligent party's insurance
Keep all your receipts from the accident, including your medical bills, pharmacy bills, and rental car fees
Keep track of hours missed at work to calculate lost wages
Make sure to talk to your lawyer before making recording statements to the insurance company
Motorcycle Injuries
Motorcycle accidents can suddenly and may forever alter the victim's life. According to the Centers for Disease Control and Prevention, the top non-fatal motorcyclist injuries include:
30% leg and foot injuries
22% head and neck injuries
20% upper chest injuries
18% arm and hand injuries
8% lower trunk injuries
3% other injuries
Motorcycle wrecks caused by someone else's negligence could cause traumatic brain injuries or other serious injuries that could require lifetime treatment and care for the injured rider. Victims are entitled to receive a copy of the crash report.
Recoverable Damages for Injured Motorcyclists
Insurance companies sometimes deny legitimate claims or underpay when they do pay out for claims. Hiring a motorcycle wreck lawyer in Orlando can help protect your rights to maximize your recovery to help cover bills associated with the accident including:
Ambulance and emergency room bills
Hospital bills
Lost wages
Pain and suffering
Future medical expenses
Continued treatment for physical and/or mental impairment
Motorcycle Events In Orlando
Some of the biggest motorcycle events occur in the surrounding Orlando areas, including Bike Week, Biketoberfest, and Bikefest. Daytona Bike Week hosts about 600,000 bikers annually during its multi-day famous event. Biketoberfest hosts around 125,000 bikers and Leesburg's Bikefest has more than 300,000 attendees. The large gatherings of bikers can be a fun atmosphere, but it can also be dangerous with the high number of attendees on motorcycles driving down some of the busiest city roads. In 2013, there were 46 motorcycle fatalities during Bike Week. Here are some tips for staying safe during large motorcycle events:
Wear a helmet
Do not drive if you are impaired by alcohol
Follow posted speed limits
Avoid tailgating
Do not weave through traffic
Use turn signals
Be aware of vehicle blind spots
Helmet Use In Florida
In the state of Florida, riders over the age of 21 can elect to not wear a motorcycle helmet while riding. However, riders who do choose to wear motorcycle helmets dramatically decrease the risk of suffering head injuries, such as traumatic brain injuries, and helmet use could even save their lives. According to the National Highway Traffic Safety Administration, motorcycle helmets were shown to be 37 percent effective in stopping fatal injuries and 41 percent effective in saving the life of a motorcycle passenger.
How To Ride Safely With A Passenger
When riding a motorcycle with a passenger it is important to make sure the bike is equipped to carry two people. The following safety tips can help keep your guest safe while on your bike:
Make sure the passenger can reach the footrests
Make sure the passenger keeps feet away from the hot mufflers
Make sure the passenger has a protective helmet
Make sure the passenger knows not to make any sudden movements that could impede the driver's ability to control the bike
Make sure the passenger can hold onto the driver's waist or handholds
How Much Does It Cost To Hire A Lawyer For A Motorcycle Accident?
Burnetti, P.A. attorneys handle cases on a contingency fee basis. This means that initial consultations are free, and clients do not pay any money up front or in advance. A contingent fee is based on the amount of compensation obtained, so clients do not pay any costs if they do not recover damages from the negligent party.
Burnetti, P.A. Motorcycle Lawyers Are On Your Side
Burnetti, P.A.'s team of trial experienced lawyers are educated on Florida law and personal injury claims. In order to help protect your rights to file a claim and seek financial help from the insurance company, it is important to contact an attorney as soon as possible after a motorcycle wreck.
Call

(407) 258-1181

for a free case evaluation to see if our motorcycle accident lawyers in Orlando may be able to help you.

What Sets Us Apart?
Reasons to Trust Burnetti, P.A. with Your Case
A Proven Record of Results

We have recovered millions of dollars for our clients, including many multi-million-dollar verdicts and settlements.

A Culture of Customer Service

We treat all of our clients like family, requiring regular calls to clients in an effort to promote the best possible client experience.

Decades of Unwavering Service

Our firm has proudly served injured people throughout the state of Florida for 30 years, and we're just getting started.

A Network of Support

We help clients find doctors, deal with insurance companies and recover compensation for medical bills and lost wages.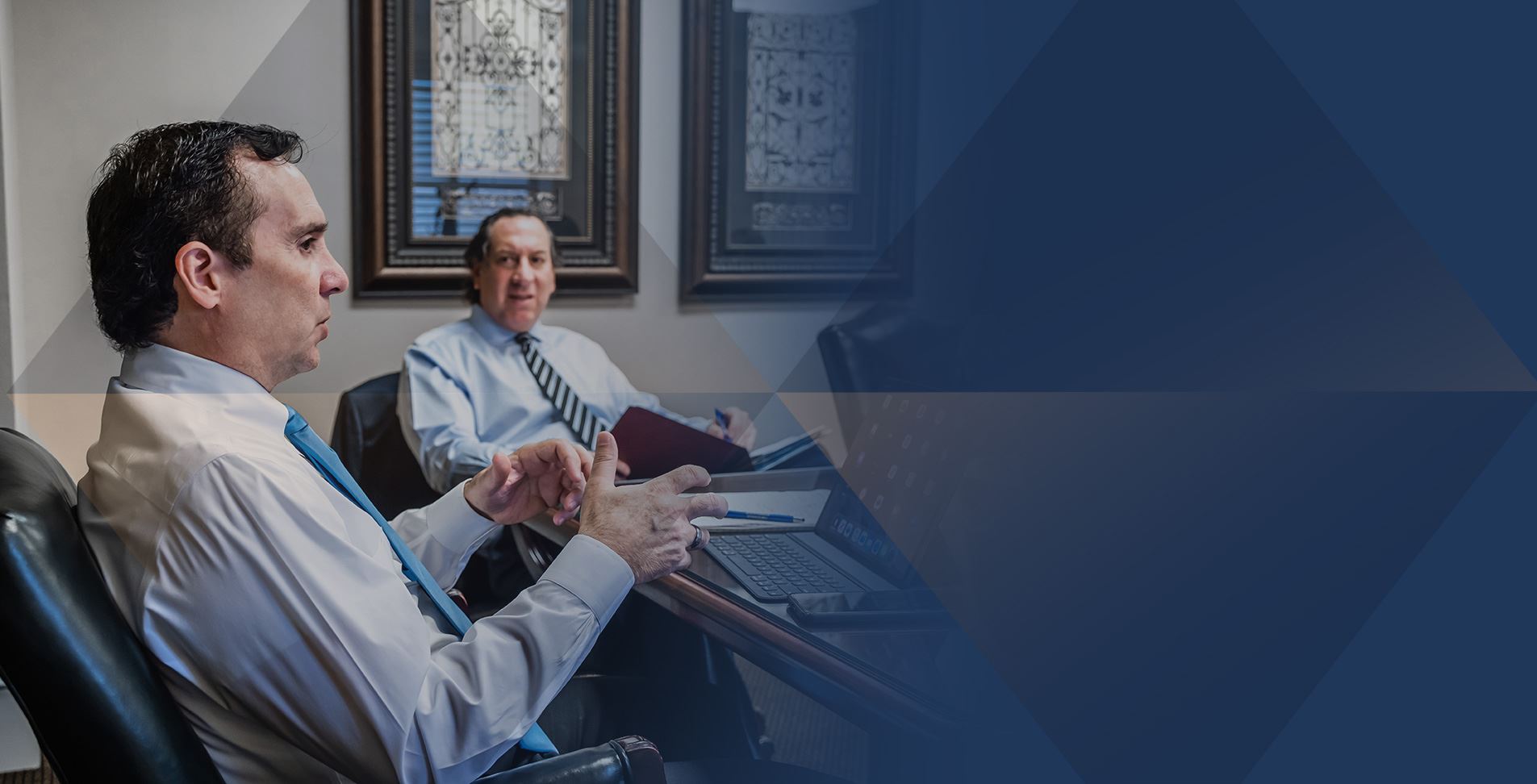 Our Testimonials
Hear From Clients Across the State of Florida
- Michelle M.

- Jeannette D.

- Gerard E.

- Evelyn B. R.

- Chuck S.