Brain Injury Attorneys in Orlando, FL
A traumatic brain injury (TBI) can cause physical and emotional trauma, altering the victims' everyday routine and often limiting their ability for an independent lifestyle. At Burnetti, P.A., our Orlando brain injury lawyers understand how devastating this can be to the individual and their family and are committed to helping brain injury victims seek justice. If someone else's negligence caused a TBI, our personal injury attorneys in Orlando can provide quality counsel and be the voice for the injured.
Dial (407) 258-1181 or reach out to us online today to discuss your brain injury case with a member of our team.
Symptoms Of Traumatic Brain Injuries
Physically surviving a traumatic brain injury is the first step in an often lifelong process of adjustment. A traumatic brain injury can impact survivors physically and mentally and often results in permanent, irreversible damage.
Brain injuries are classified as open head injuries and closed head injuries. Open head injuries occur when foreign objects penetrate the brain matter. Closed head injuries occur when the brain connects with the skull. Due to the silent nature of closed head injuries, they may not be immediately noticed by a treating doctor or other medical personnel. Tests may come back negative for an injury even though the damage is there and the victim is suffering. Symptoms may range from moderate to severe and cause thinking changes, physical changes, and personality and behavior changes, including:
Loss of voluntary or involuntary motor functions
Coordination problems
Paralysis
Focus problems
Change in behavior
Loss of thinking and reasoning abilities
Impulsive behavior
Difficulty controlling emotions
Memory loss
Restlessness
Excessive sleep
Sensory (i.e. smell, taste) loss
Depression
Anxiety
Frustration
Confusion
Difficulty coping with stress
Post-traumatic stress disorder
Aggression and irritability
Loss of life
Types Of Head Injuries
Various types of head injuries may produce TBI symptoms, including:
Diffuse Axonal Injury: Shaking or strong rotation of the head
Concussion: Blow to the head, including blunt trauma, violent shaking or force from a whiplash injury that causes stretched blood vessels and damaged nerves
Contusion: Bruise to the brain, received from a direct impact to the head
Coup-contrecoup: Contusion sustained on one side of the brain, and on the direct opposite side
Recurrent Traumatic Brain Injury: A brain injury sustained before another one has finished healing
Locked in Syndrome: a rare condition that only allows your eyes to move
Causes Of Brain Injuries
If someone has been involved in an accident, you may not be able to determine if they have sustained a brain injury just by looking at them, and symptoms may start to appear several days after the accident.
Common types of accidents that result in brain injuries are:
Defective or faulty products
Construction site accidents
Brain Injury Legal Help
If negligence is suspected as the cause behind a car accident, construction site accident, or other type of accident, injury attorneys can review the accident information, including impact speeds, damage to cars, seat belt use, airbag deployment, defective parts or products, adherence to safety rules and procedures, and other factors that may prove negligence.
If a victim seeks medical help following an accident, medical personnel may conduct numerous tests, including an MRI, CAT scan, DTI scan, PET scan, or another diagnostic measure; however, some traumas and injuries may not appear on these tests. An experienced Orlando brain injury attorney will know how to navigate the medical procedures and coordinate additional medical testing and consulting.
Powerful Representation For Traumatic Brain Injury Victims
Survivors of a traumatic brain injury and their families may experience pain, frustration, and challenges as they try to adapt to the new way of life. Expenses for medical needs, including therapy, caregivers, rehabilitation and long-term care can add even more stress.
If you have sustained a traumatic brain injury, or if you are the loved one of someone that has lost their life to a TBI, you can find comfort in knowing that a head injury lawyer is advocating for your best interests. At Burnetti, P.A. our Orlando brain injury attorneys are well equipped to advocate for the legal rights and financial well-being of TBI victims after a catastrophic or fatal traumatic brain injury.
To discuss your legal rights with a brain injury lawyer in Orlando, call

(407) 258-1181

or reach our team via our online contact form.

What Sets Us Apart?
Reasons to Trust Burnetti, P.A. with Your Case
A Proven Record of Results

We have recovered millions of dollars for our clients, including many multi-million-dollar verdicts and settlements.

A Culture of Customer Service

We treat all of our clients like family, requiring regular calls to clients in an effort to promote the best possible client experience.

Decades of Unwavering Service

Our firm has proudly served injured people throughout the state of Florida for 30 years, and we're just getting started.

A Network of Support

We help clients find doctors, deal with insurance companies and recover compensation for medical bills and lost wages.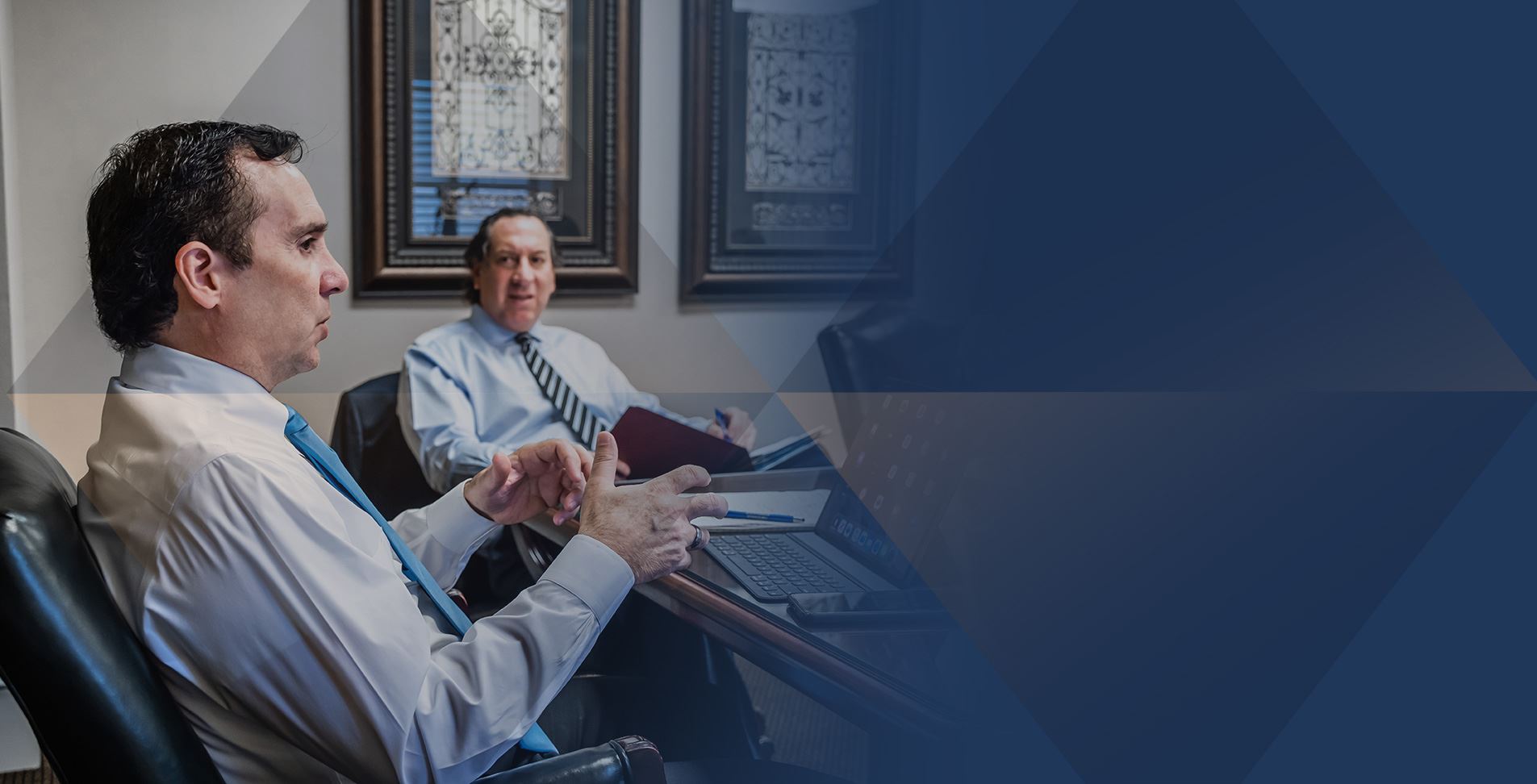 Our Testimonials
Hear From Clients Across the State of Florida
- Michelle M.

- Jeannette D.

- Gerard E.

- Evelyn B. R.

- Chuck S.