Florida Mesothelioma Attorneys
Mesothelioma is a rare form of cancer, caused almost exclusively by exposure to asbestos. A significant number of people who develop mesothelioma either worked on jobs where they inhaled asbestos particles or were exposed to the dust and fibers in some other way. Others may have been exposed to asbestos due to prolonged periods inside older buildings, including schools and residences, which contained asbestos. If you have been diagnosed with mesothelioma, attorneys may be able to help you pursue a mesothelioma lawsuit or claim for compensation.
Call (888) 444-8508 today to discuss your legal options with one of our skilled Florida mesothelioma lawyers.
What Is Mesothelioma?
A malignant mesothelioma is a rare form of cancer mainly attributed to asbestos exposure. Asbestos exposure may damage mesothelial cells interfering with the cell's natural rate of division. Once the cell's division rate is altered, cells begin to divide and grow uncontrollably. Inhaled or ingested microscopic asbestos fibers may settle in a thin layer of mesothelial cells encasing the body's internal organs called the mesothelium lining. Repeated asbestos exposure may lead to an accumulation of asbestos fibers in the mesothelium lining of the heart, lungs and abdomen. According to the EPA, the latency period prior to the onset of mesothelioma relates to the duration of asbestos exposure, the intensity (number) of asbestos fibers present, asbestos fiber size, and the specific type of asbestos fibers one was exposed to.
Types Of Mesothelioma
Pleural Mesothelioma – The most common type of mesothelioma occurs in about 75% of related documented cases. Pleural mesothelioma manifests due to trapped asbestos fibers within the parietal (outer) layer and visceral (inner) layer of the lungs, with both of these layers comprised of mesothelial cells. These layers normally produce a small amount of fluid to serve as lubricating when breathing and to properly maintain the position of the lungs within the chest cavity. If asbestos-related cancer develops within these layers, then abnormal cell division occurs. Over time, the abnormal cell division increases the size of the layers and increases the amount of fluid between them (pleural effusion), which eventually creates uncomfortable pressure on the lungs.
Peritoneal Mesothelioma – Occurring in about 20% of mesothelioma cases, peritoneal mesothelioma develops in the mesothelial cells in the lining of the abdomen called the peritoneum. Again, cancerous parietal and/or visceral layers affected by asbestos fibers begin to thicken and increase fluid build-up (ascites), causing undue pressure on the internal organs of the abdomen.
Pericardial Mesothelioma – The last type of mesothelioma occurs in about 1-6% of all mesotheliomas. Pericardial mesothelioma develops in the pericardium, which is a membrane that surrounds the heart. The pericardium is also comprised of a parietal (outer heart sac) layer and a visceral (inner epicardium) layer. Over time, asbestos fibers may lead to layer thickening, fluid build-up around the heart and cancerous tumors.
Symptoms Of Mesothelioma
Type of Mesothelioma:
Symptoms:
Pleural

Chest pain
Shortness of breath
Dry cough
Coughing up blood
Lumps develop in chest area under the skin
Night sweats or fever
Painful breathing

Peritoneal

Abdominal pain
Loss of appetite
Weight loss
Enlarged and tender abdomen
Changes in bowel habits (diarrhea or constipation)
Lumps develop in the abdominal area under the skin
Nausea and vomiting

Pericardial

Heart palpitations or irregular heartbeat
Chest pain
Heart murmurs
A cough
Shortness of breath (even at rest or while lying down)
Asbestos Exposure Locations
It generally takes repeated, heavy exposure to asbestos in an environment to be at risk for mesothelioma. Asbestos was used in the manufacturing of many materials, and there are multiple locations that a person may have experienced exposure, such as:
Working at an asbestos mine or processing plant, or at a high-risk occupational setting, such as automotive or construction
Living near an asbestos mine or processing plant
Military personnel on a ship or base where asbestos was used in construction
Products Potentially Containing Asbestos
Asbestos use in the United States dramatically increased during WWII and peaked in 1973. According to the U.S. Department of the Interior, U.S. Geological Survey, Asbestos was used in as many as 3000 applications, for example:
paper
felts
electrical insulation
brake pads
clutch pads
plastic reinforcement
vinyl tiles
crock pots
asbestos-cement products
hair dryers
cigarette filters
During the 1970's, the peak year of U.S. production in 1973 was 136,000 tons of mined asbestos. The banned use of asbestos, with a few exceptions, has seen U.S. production drop to 5,260 tons in 2000 and 0 in 2002 when the last U.S. asbestos mine closed. The U.S. does import approximately 820 tons of asbestos a year with roofing products constituting about 72% of asbestos use.
Many companies that profited from manufacturing, selling, or using asbestos in their products knew or should have known decades ago that exposure to asbestos can kill people, but unfortunately, many companies continued these practices.
How Mesothelioma Attorneys Help Victims Of Asbestos Exposure?
Mesothelioma attorneys establish that asbestos exposure occurred at a specific location during a specific timeframe. To establish this, mesothelioma attorneys must conduct extensive research and find witnesses – often from decades before. This is because it may take years or even decades for mesothelioma to appear after exposure to asbestos. Due to this time lapse, mesothelioma lawsuits and claims have many challenges. The companies that manufactured or sold asbestos may change their names, start producing other materials, be acquired by other companies, move their facilities to different states or countries, and even go out of business. As mesothelioma attorneys must identify the business or organization that ultimately exposed the victim to asbestos, these changes may make that difficult.
Call Burnetti P.A. For Questions About Mesothelioma Lawsuits And Claims
Mesothelioma attorneys help clients by answering legal questions, obtaining medical records, finding treatment options and medical practitioners, fronting the costs for pursuing cases, and negotiating for maximum damages to cover the costs of lost wages and future earnings, pain, and suffering, and past and future medical treatments.
To learn more about your legal rights and mesothelioma lawsuits, call (888) 444-8508.

What Sets Us Apart?
Reasons to Trust Burnetti, P.A. with Your Case
A Proven Record of Results

We have recovered millions of dollars for our clients, including many multi-million-dollar verdicts and settlements.

A Culture of Customer Service

We treat all of our clients like family, requiring regular calls to clients in an effort to promote the best possible client experience.

Decades of Unwavering Service

Our firm has proudly served injured people throughout the state of Florida for 30 years, and we're just getting started.

A Network of Support

We help clients find doctors, deal with insurance companies and recover compensation for medical bills and lost wages.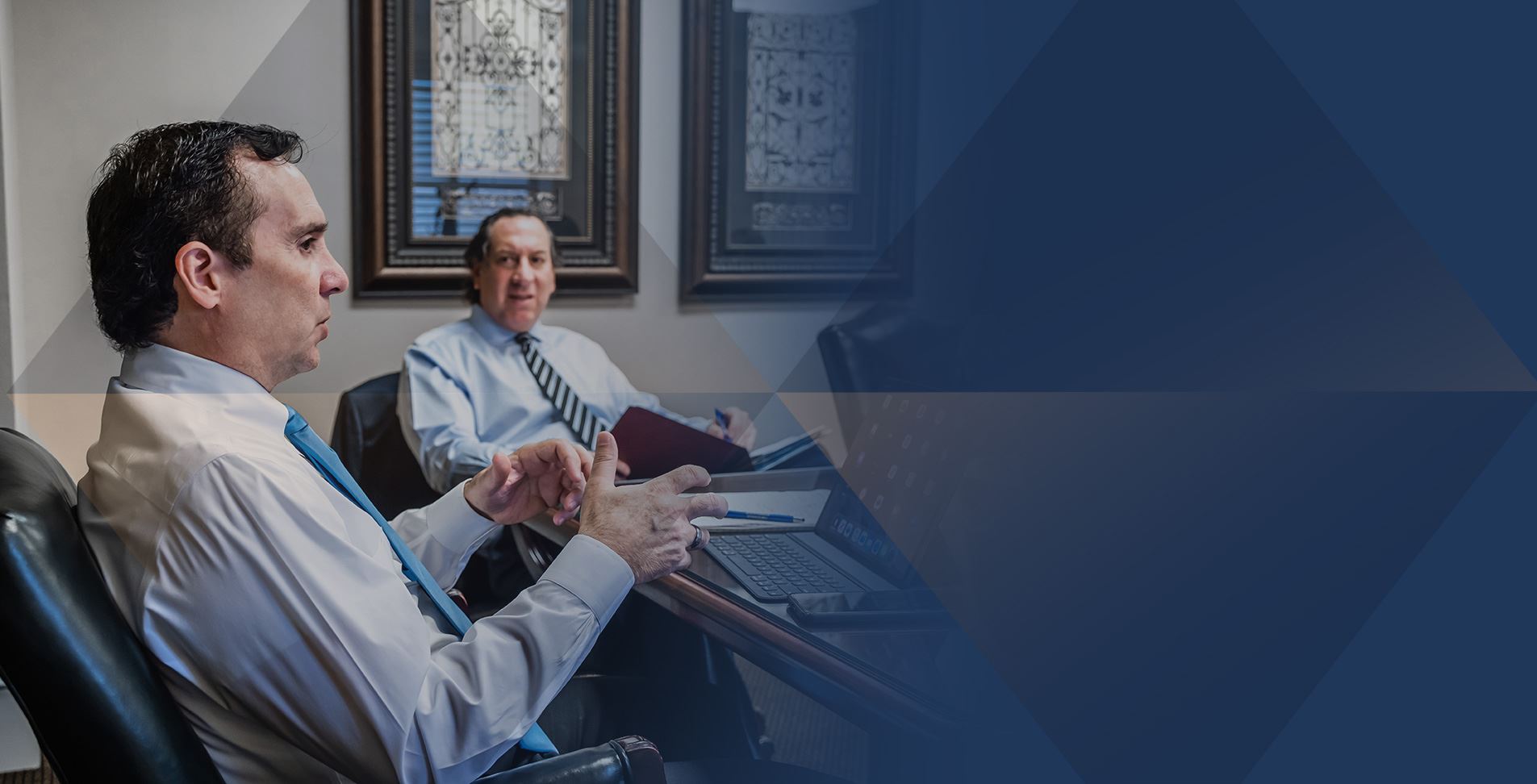 Our Testimonials
Hear From Clients Across the State of Florida
- Michelle M.

- Jeannette D.

- Gerard E.

- Evelyn B. R.

- Chuck S.