What Is Not Covered Under Workers' Compensation?
Workers' compensation insurance is required by law in Florida. The program is designed to assist employees to manage their medical bills and lost wages if they get injured during the scope of work-related duties. In general, workers' compensation insurance is a no-fault statute, meaning that while one does get the medical bills paid and lost wages when injured, in return one cannot sue the employer for the injury sustained or hold them responsible for the injury.
If one gets injured at work, workers' compensation will cover the following:
Medical bills including any surgery, clinic visits
Rehabilitation costs to regain muscle function, strength, etc.
Lost wages
Medical equipment such as ambulatory devices, braces, wheelchair
Income replacement
Certain job replacement benefits
However, there are certain things that workers' compensation will not cover and they include the following:
If you have a mental or nervous breakdown as a result of being frightened or stressed, the program will not cover the expense of treatment. In order to receive workers compensation for any type of mental health disorder, one first has to prove that the mental injury is a result of work or some type of actual physical trauma.
Workers' compensation also does not recognize any type of work-related disability that may occur as a result of the employee disliking another person for whatever reason.
In general, if a worker sustains an injury at work, they will get the usual medical bills and lost wages. But they cannot claim for pain and suffering as a result of any type of accident.
Anytime you are injured off the workplace environment, you will not receive workers' compensation. For example, you go to a nearby restaurant for lunch and fall, this injury will not be covered under workers' compensation. However, if you are doing chores for the company like picking up equipment or mail, then you will be covered under the insurance program. In general, if you are off-site, but perform activities that benefit the employer, you are covered. This includes traveling between two work sites, doing business travel, or taking a work call while driving.
If you get injured while commuting to and from work, this is not considered to be within the scope of your employment, and you will not be eligible for workers' compensation. But on the other hand, you will be covered if you are driving a company car and performing a work-related duty.
Even though many companies offer recreational opportunities for work or attendance at social events, injuries at some of these events may not be covered. However, if the employee was required to attend an event and got injured, then this will be covered. But if you attended a Christmas party, got drunk and fall, you will not receive any benefits.
In most cases, workers' compensation laws will exclude all injuries caused by the employee's own drug or alcohol abuse. For example, if the employee fell from a ladder because he was drinking, the claim will be denied
Other injuries that are not covered under workers' compensation include workers fighting because of their personal issues with each other and/or horse playing or kidding around.
Contact A Workers' Compensation Lawyer At Burnetti P.A
All employees must be aware of what is and are not covered under workers' compensation benefits. But if you have sustained an injury while performing a work-related task, you will be entitled to receive these benefits. If your employer says otherwise, they are going against the law.
If you get injured at work in Florida and your employer claims that your injuries are not covered under workers' compensation, don't take this to heart. Take action. Find out your legal rights. Speak to a workers' compensation lawyer who may be able to evaluate your case and perhaps win an appeal. If you're looking for someone to help you get the benefits you deserve, call our workers' compensation lawyer at Burnetti P.A. in Florida, and they will be happy to assist you. Keep in mind that when you apply for these benefits, you must file in the right forms and provide the right documentation. Any error can cause unnecessary delays or denials. Don't give your employer any unnecessary excuse to claim that your injury is not related to work or that you are lying or misrepresenting the facts.
Contact our team of workers' compensation lawyers and let them help you get the benefits you deserve.

What Sets Us Apart?
Reasons to Trust Burnetti, P.A. with Your Case
A Proven Record of Results

We have recovered millions of dollars for our clients, including many multi-million-dollar verdicts and settlements.

A Culture of Customer Service

We treat all of our clients like family, requiring regular calls to clients in an effort to promote the best possible client experience.

Decades of Unwavering Service

Our firm has proudly served injured people throughout the state of Florida for 30 years, and we're just getting started.

A Network of Support

We help clients find doctors, deal with insurance companies and recover compensation for medical bills and lost wages.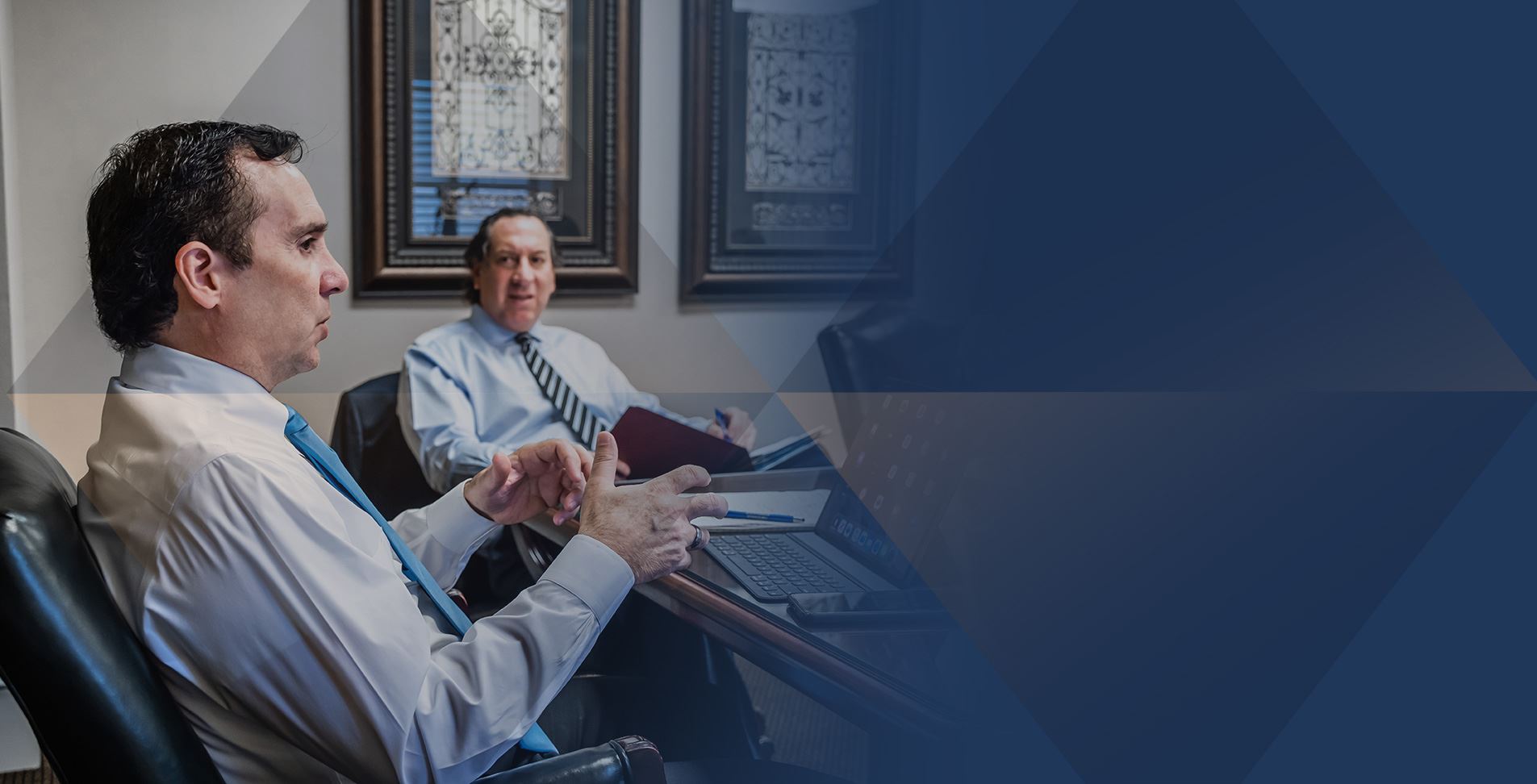 Our Testimonials
Hear From Clients Across the State of Florida
- Michelle M.

- Jeannette D.

- Gerard E.

- Evelyn B. R.

- Chuck S.