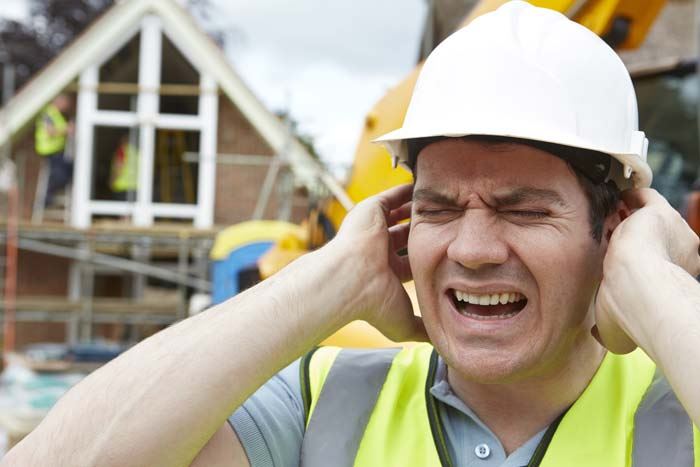 Who Gets Workers Compensation in Florida?
Workers Compensation Insurance is insurance purchased by an employer, through which claims and benefits are paid, that resolves disputes between employees who are injured on the job and their bosses. Many years ago, before Workers Compensation was established, the process was such that an employee had to sue their boss in court to gain remedy for an injury or illness that occurred via the workplace. With Workers Compensation claims, there is a "no-fault" policy whereby the employee does not have to prove negligence or fault on the part of the employer in order to collect benefits.
Workers Compensation Insurance is mandatory in most states, and for most employers in Florida. This coverage does not protect the employer from all lawsuits, however; if there is proof of gross negligence on the part of the employer in the workplace, they can still be sued civilly outside of the realm of the Workers Compensation Insurance claim.
While regulations can vary from state to state, the general principle of Workers Compensation is that it covers both acute and chronic work-related injuries and diseases stemming from the work being performed on the job. This means you are covered if you fall through a plate glass window while working or suffer from carpal tunnel from spending eight hours a day typing on your computer keyboard. It does not protect non-employees, however, only those that are deemed actual employees of a said workplace.
It's a good idea not to skimp on a Workers Compensation policy if you are an employer, as it's better to have coverage if and when you need it. A large claim could put a real crimp in your budget if you're not prepared for it. Consult your attorney for the policy that is right for you and your company. The experienced worker's compensation attorneys at Burnetti, P.A. is well versed in this area of the law, and are ready and able to help you with your workers' compensation needs.
How Does Workers Compensation Work?
If you are an employee who gets hurt on the job, the proper procedure is to report your injury first to the insurance carrier, who sends you all notices of rights and responsibilities; included in this set of documents will be a statement to be signed by you certifying that your claim is not fraudulent, and the packet will contain all your injury report forms.
The law covers all accidental and occupational diseases arising from and in relation to your activities of employment. The coverage includes diseases or infections resulting from any injuries sustained in a workplace injury, and also covers death resulting from your injuries, if death occurs within specified periods of time.
You should file your First Report of Injury or Illness (DWC-1) to determine responsibility for the injury within 7 days of your employers' first knowledge of said accident or injury.
Are Any Workplace Injuries Not Covered By Workers Compensation?
Yes, there are some injuries that are not covered:
1) You are not covered for mental or nervous injury due to stress, fright, or excitement
2) Any work-related condition where an employee develops fear or hatred for another employee due to race, color, religion, sex, age or handicap
3) "Pain and suffering" has never been a compensable condition in Florida, or in any other state
Remember, workers' compensation is a no-fault scenario; you can't sue for your injury, and your employer can't sue you for wreaking havoc by your workplace accident.
4) If your injury is caused by your willful intent to injure or kill yourself or someone else
5) If your injury is caused due to your own intoxication or influence of drugs when it occurs
6) If the injury is covered by Federal Employers Liability Act, Longshore & Harbor Workers Compensation Act, or Jones Act (if you are a "seamen" or member of a crew)
7) If the employer has a minor child injured on the job in violation of any conditions of child labor laws of Florida, double compensation can be demanded of the employer. Note: the employer alone is responsible in this situation, not the carrier, and the compensation can be double the amount of normal compensation, as provided by the Workers Compensation Law.
What About Fraudulent Claims?
If your employer does not have Workers Compensation coverage and you feel they should, you can contact the Division of Fraud Bureau of Workers Compensation Fraud. You can remain anonymous. If you are an employer, you can and should verify the Workers Compensation claim has been filed with the carrier of your insurance coverage, and discuss the claim with the said carrier.
If an employee refuses to take safety precautions resulting in a workplace injury, compensation will still be paid but the indemnity benefit (partial wage replacement benefit) may be reduced by 25% if the employee knew about the safety rule and ignored it.
Failure to submit to drug and/or alcohol testing may forfeit your eligibility for medical and indemnity benefits. (refusal to submit to drug and/or alcohol testing leaves the presumption of a positive result).
Workers Compensation is a good thing for both sides of the employer/employee relationship. Accidents happen on the job, unforeseen and otherwise. This compensation protects the employer from liability for workplace accidents and provides the employee with peace of mind that an accident on the job doesn't have to bankrupt them or their families. It protects the families of workers who die from their workplace injury or disease. While this is the worst-case scenario, it does happen, and those families are entitled to remedy.
Talk with the attorneys at Burnetti, P.A. if you are an employer in need of Workers Compensation coverage; they know the laws and procedures inside and out. They can help you choose a plan that's right for you and your company. Workers Compensation Insurance isn't a one-size-fits-all package. They can help you navigate the plans to get just the right coverage and premiums.
If you are an employee who has been hurt on the job, make sure you follow the steps to getting your claim settled; communicate properly with the insurance carrier and with your employer, so you can be afforded the best outcome for your case.