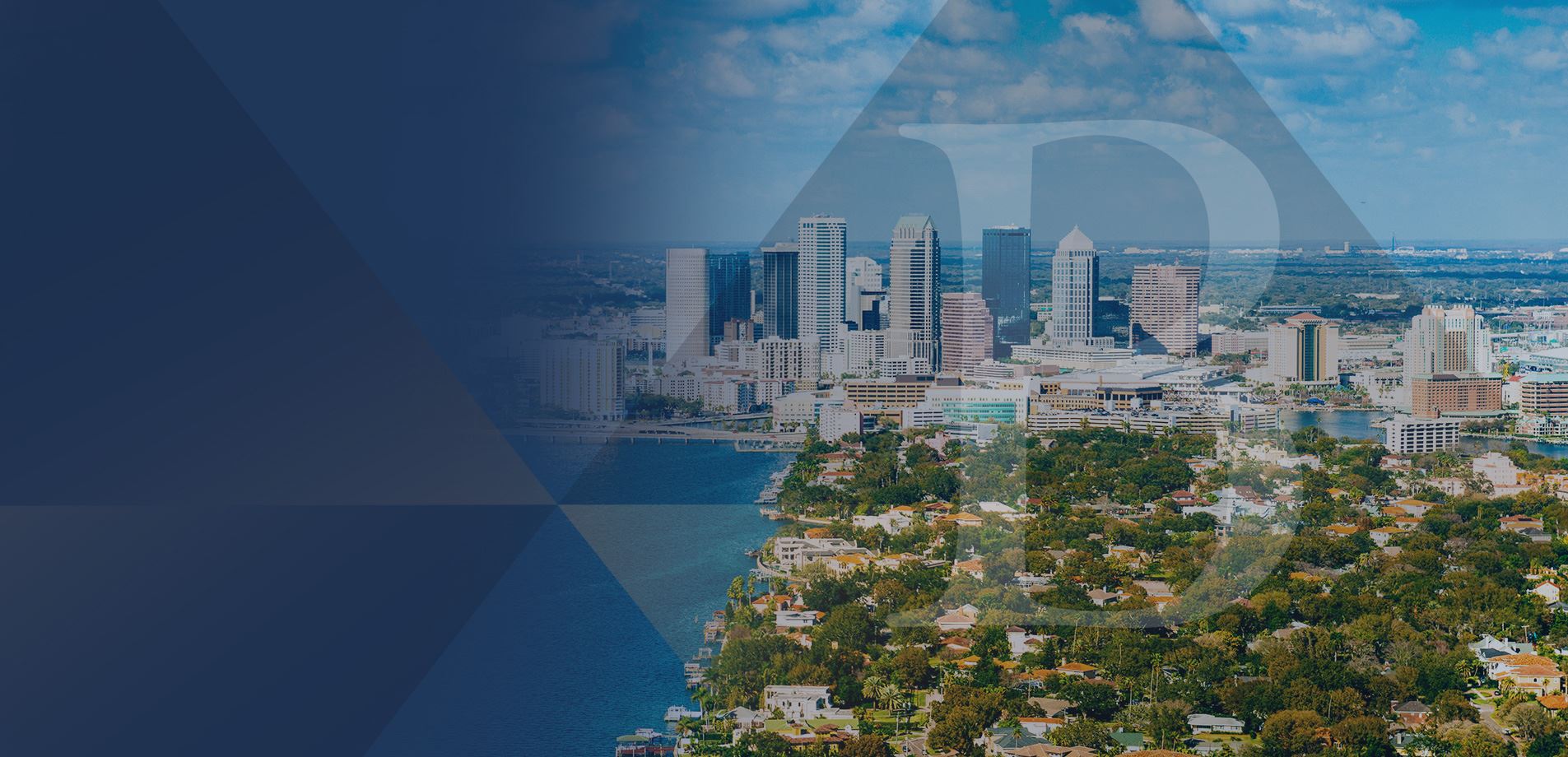 Tampa Personal Injury Attorneys Proudly Serving Injured Clients Across the State of Florida for Over 25 Years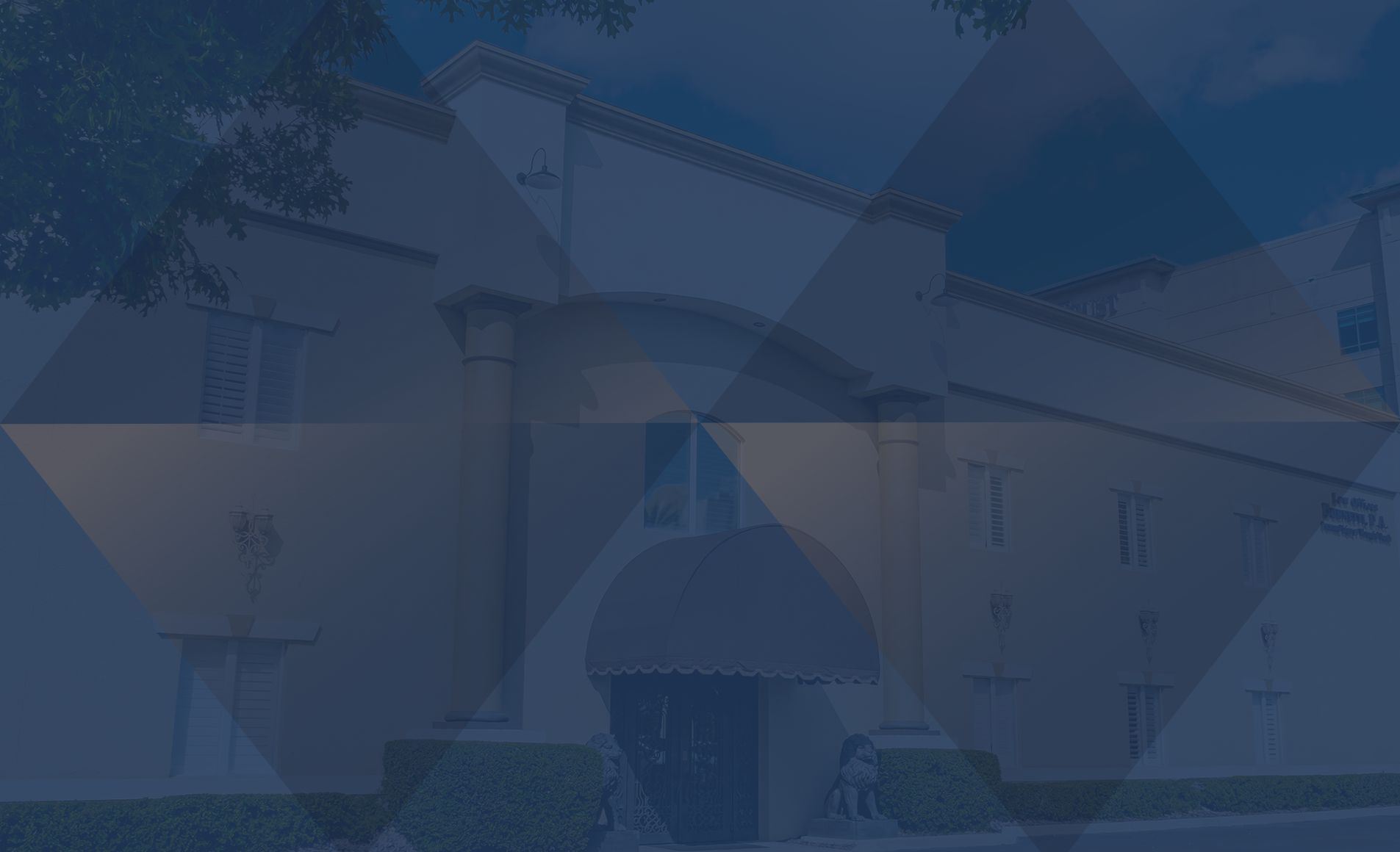 How to Choose a Tampa Personal Injury Attorney
When hiring a Tampa personal injury lawyer, you need to ask some questions. Get to know the number of cases he is currently handling. If he is handling too many cases, look for another lawyer as he will have limited time with you.
At Burnetti P.A, we are not after volumes of cases at any time. We want to offer quality services to our clients. This is why we take time with you whenever you need our services. Our lawyers will want to understand your case and decide on the best way forward. We have highlighted the pros of getting an experienced personal injury lawyer on your side.
A Proven Record of Results

We have recovered millions of dollars for our clients, including many multi-million-dollar verdicts and settlements.

A Culture of Customer Service

We treat all of our clients like family, requiring regular calls to clients in an effort to promote the best possible client experience.

Decades of Unwavering Service

Our firm has proudly served injured people throughout the state of Florida for 30 years, and we're just getting started.

A Network of Support

We help clients find doctors, deal with insurance companies and recover compensation for medical bills and lost wages.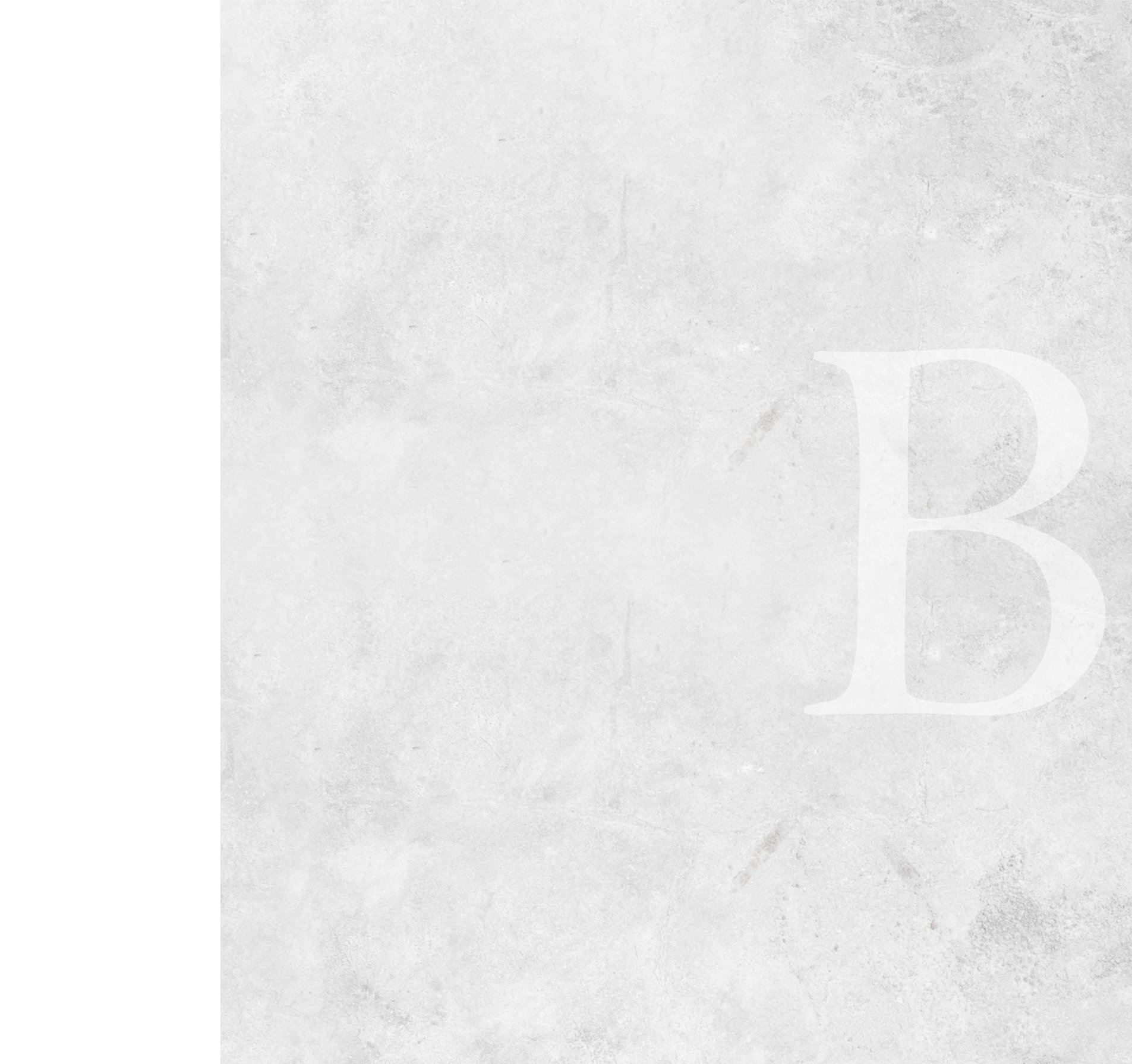 Years Of Experience Winning Injury Cases
Our lawyers have handled thousands of cases that are similar to yours which has sharpened their knowledge. We know what to do if the case takes a different turn. For our team, your case is not just a number; it is a chance to provide a victim with a better life. We assure you that we will give your case our all until you get your dues.
Bigger, Better Settlement
You deserve a high compensation for the pains resulting from an injury. If you want to avoid getting swindled by the insurance company into accepting a low settlement, come to us. We will ensure that you get an amount that will cater for all the expenses and damages.
Reduced Stress
When you hand over your case to our attorneys, you can concentrate on getting better. We will take up every task involving the case, including getting the evidence. The paperwork and the frequent communication with the insurance company will be our responsibility.
Personalized Service
Going through a personal injury will drain all your energy, and at times you feel so empty. We are here to lend a listening ear and a helping hand. If you get any concern, you only need to make a call, and we will be there. We will provide every update regarding the case on time.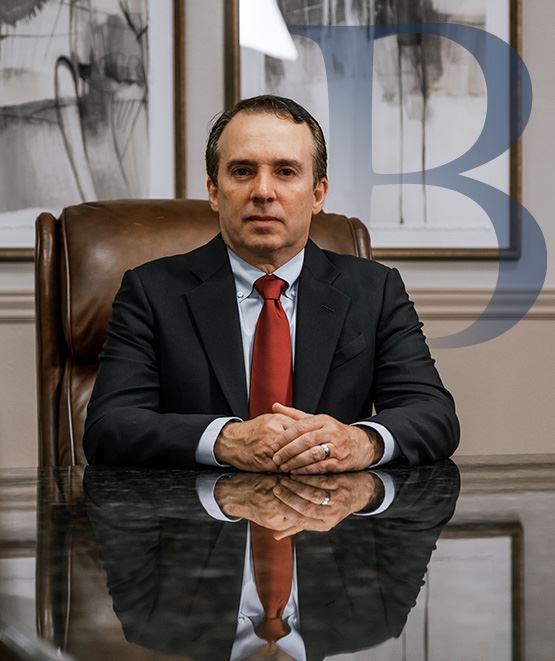 Successful Verdicts & Settlements
Serious Lawyers, Serious Results
DUI Car Accident $7.25 Million

$7,250,000 recovery due to a car accident resulting in death by a driver under the influence of an illegal substance.

Hospital Medical Malpractice $3.8 Million

$3,820,000 verdict on behalf of a woman who suffered traumatic brain injury due to failure provide proper care.

Helicopter Crash $2.5 Million

$2,500,000 recovery for a pilot involved in a helicopter crash.

Trucking Accident $2 Million

$2,000,000 recovery for a family who lost their adult child due to a trucking accident.

Wrongful Death $1.9 Million

$1,964,000 settlement for a mother who received four times the amount of medication that resulted in her death.

Trucking Accident $1.9 Million

$1,900,000 verdict for a trucking accident that resulted in the death of an adult child.

Personal Injury $1,750,000

We were able to obtain a settlement agreement of $1,750,000.00 on our client's behalf.

Confidential Settlement $1.5 Million

Defective Product $1.25 Million

$1,250,000 recovery due to severe injury caused by car radiator explosion.

Medical Malpractice $1 Million

$1,062,500 settlement for a medical malpractice case resulting in injury.
Types Of Cases Our Personal Injury Lawyers In Tampa Handle
Car Accident
Whenever you present your case to us, give us the truth of how the injury happened. Lying about the incident can be a basis to decline your compensation. If you were partly at fault, let us know so that we can know how to handle the case. It is important to fill in an accurate report on your fault form. If a mistake gets detected in the form, your claim will be declined. Get the dates right as this is also important. As Burnetti P.A. lawyers work on your case, do not talk to other parties about it. If the insurance company or other parties contact you, ask them to contact your car accident lawyer. Any information given could be a weapon to make you lose the case. Never sign any document presented to you before consulting your lawyer. You may end up signing your rights to a fair compensation away. If the defendant gives you any document, let your lawyer access the document first. You should also regulate your social media activities as these too can be used to bring down your case. They can prove that you are not as injured as you claimed.
Workers Compensation
Getting an injury at work can have lasting effects on your health, financial status, and on your immediate family. The effects could be immediate or long-term, and for this reason, you should get compensation. Most insurance firms do not want to pay and will do anything to deny you this right. The employer will also fear the losses they will incur and make attempts to fight the claim. This is why you need to work with our Tampa workers' comp attorneys to win your case. With us, winning your case will not be difficult. You need to inform us immediately so that we can file an accurate claim. We will gather witness statements as you seek treatment for the injuries. You need to remain careful about what you disclose when your case is ongoing. Some insurance firm will present documents they want you to sign. Do not do this unless we authorize you to do so as it could be a scheme to ruin the case. Never file a worker's compensation claim alone when we are here ready to serve you. We have seen the twists and turns of such cases and can handle them. Call us now and let the journey to your settlement begin.
Bike Accident
If you get an injury from a bike accident, get in touch with us. Our attorney will get your documents ready and inform you what to do. He will get your settlement request ready so that you can get compensated soon. Do not accept any form of compensation before getting in touch with us. Insurance companies will offer a small amount to unsuspecting bikers to avoid huge losses.
Boating Injuries
Insurance companies are business entities that want to make profits. If they collect more premiums and pay fewer claims, they will be in good business. You have to get legal representation if you need to get a worthy compensation. Our lawyers are up to the task, and all you need is to make the first call and allow us to get compensation for your injuries you may have during a boat accident.
Burn Injuries
A burn injury can change your entire life in ways you will never recover. You can become disabled or have your appearance ruined. You don't have to suffer in silence when we can help you get a settlement. Call our Tampa offices, and one of our burning accident lawyers will take up your case.
Construction Accident
The law demands that all construction employers should get insurance covers for all injuries at the workstation. If you get injured when working, you will still have to prove that the injury happened at the workplace due to negligence. We have a construction accident attorneys waiting to handle your case and prove that you deserve good compensation.
Drunk Driving Accident
When the negligence of a drunk driver causes an accident, you let the authorities know. If you can, take photos of the accident as they will help to prove your case. Our lawyer will require your medical when seeking compensation. When all these are available, we will ensure that you get the right settlement.
Hurricane Insurance
Having home insurance is one way you can secure your home when a hurricane strikes. There are various insurance policies that insurance companies provide. Get in touch with our Tampa attorney to get directions on the best policy for you. He will help in getting a settlement if a hurricane strikes.
Maritime Accident
To win a maritime settlement after an accident, you have to prove that the operator was negligent. You will also show how the vessel operator violated the laws of operation. He could have taken alcohol or that the vessel had a technical error. By getting in touch with us, we will help you win such a case and get your dues.
Mesothelioma Asbestos
To win a case involving mesothelioma asbestos, you need to act before the end of 3 years or less. You need to get in touch with our asbestos attorney to help you file your case. He will take up all the responsibilities until the case gets settled, and you get your compensation.
Premises Liability
A property owner may fail to keep his property in order, and you end up getting injured. We can assist to proof that the injury happened in the premises due to negligence so that you get compensated. Make a call today, and we will make the process fast and fruitful.
Retirement Home Abuse
The cases of retirement home abuse have increased at an alarming rate. Most of these cases are either ignored or handled in the wrong way. All Tampa personal injury attorneys know how to handle such cases. We will get the evidence, file the claim, and follow up until you get justice.
Slip And Fall
Slip and fall cases are very tricky as you have to prove that the defendant knew of the danger but did nothing. The evidence is quite slim, and if you do not have a lawyer, you will most likely lose. The property owner may argue that you had faulty shoes or you were simply not careful.
Spinal Cord Injuries
Any injury that affects the spinal cord is the worst that can happen to you. It is right that you get the compensation that will cater for the loss of income and the pains. We have a spinal cord injury attorney to attend to you and represent you when filing a claim. Call our Tampa offices, and we will connect you with him today.
Truck Accident
A truck accident injury claim is among the cases that we handle severally at Burnetti P. A. the amount you will get as compensation will depend on the injuries sustained. To avoid getting less than what you deserve, allow our attorney to handle your case. Do not take chances by going to file the claim alone.
Nursing Home
If you notice your loved one is suffering due to negligence in a nursing home, do not remain silent. The law will help you win the case and get compensation. You need a good attorney on your side to help you win the case. At our Tampa offices, we will carry out our investigation and file the case on your behalf. Do not wait until the injuries lead to death before taking legal action or take the matter in your hands. You need a lawyer who understands the laws of the land and one who cannot get compromised. Once you suspect that abuse is ongoing, take immediate action so that we can get the evidence to prove your case. The injury could have resulted from mistreatment or lack of proper care. We can handle all these issues for you and get retribution for your loved one. Do not worry that the cost will be too high as this is not a consideration before you get justice. If the case is unsuccessful, you will not be expected to pay any amount. When you speak up about injustice in a nursing home, you are saving many others. There are people who fear speaking up, and our intervention will bring them justice as well.
Airplane Accident
As long as the plane accident that caused your injury resulted from negligence, you deserve compensation. You can also get compensated if an airplane crash into your house or into your airplane. A pilot may be guilty of negligence if he lands without adequate visibility, or fails to obey traffic patterns. He can also get sued if he does not advice passenger to belt up if there is anticipated turbulence.
Birth Injuries
To win a birth injury lawsuit, you need to know the physician who caused the injury. it is possible that the machines were faulty and this makes the hospital liable. They could also have hired an unqualified person to attend to you which makes the guilty. Our attorney will look into all these and come up with a winning case.
Brain Injuries
Brain injuries can either be traumatic on non-traumatic, and at times, they could be quite severe. To stand a better chance, you need the right legal representation. Burnetti P.A is a trusted legal establishment will assure the success of your claim. Make the first step and leave the rest to us.
Bus Accidents
When you or a person close to you gets into a bus accident due to the negligence of others, you can get compensated. You will need an experienced lawyer to handle your case so that the payment can be adequate and on time. We will assist in getting evidence and other formalities.
Defective Drugs
A defective drugs injury can happen when using a product after purchasing. A product purchased by another person can also harm you, and you can sue for damages. You need a sharp legal mind to handle such a complex case as he knows the laws that will apply. Contact our lawyer in Tampa and allow us to pursue your compensation.
Emergency Room Error
The chaotic nature in emergency rooms can easily lead to errors such as a wrong diagnosis. The error can lead to permanent disability or even death if not noticed on time. If you are a victim of an emergency room errors, call our Tampa offices today. We will have your compensation processed.
Insurance Dispute
It is difficult to file an insurance dispute case and win on your own. You need a legal mind to battle it out with the insurer and get the compensation paid. Insurance companies have a lawyer, and you need one to be on a level ground.
Medical Malpractice
There are many medical malpractice cases, but only a few report them. Among the ones that get reported, most of them fail due to lack of evidence. With the experience gathered for the many years we have operated, we can help you. You will not just win the case, but you will get compensated for the injuries.
Pedestrian Accidents
At Burnetti P.A., we have handled a lot of pedestrian cases and won on most occasions. We get our dues when you win, and this means we give the case our all. If a driver violated traffic rules when causing the accident, you deserve to get settled. Get in touch with us and allow us to file the case on your behalf.
Product Liability
If you buy a product and it fails to perform according to the specifications, you can sue the manufacturer. Our product liability lawyer will help you file your compensation claim if you provide us with the details. Once you seek treatment for the injuries, talk to us, and we will take up the responsibility of the case.
Sexual Assault
At Burnetti P.A., we believe in filing a winning case always. This is why we need you to contact us if you get sexually assaulted. We take the responsibility of the process to the point when you get compensated. Trying to handle the case alone will be a long process, and you will most likely lose or give up.
Social Security Disability
A social security disability claim can take a long time before approval which is frustrating. You need an attorney who has more experience in such cases to handle it for you. At our Tampa offices, you will be connected to the right lawyer to handle your case.
Train Accident
After a train accident, you have up to 36 months to claim a settlement. Within this time, you will seek treatment for the injuries and gather enough evidence to support the case. Get a free consultation with a train accident attorney. He will advise you what should be done to win the case.
Uber Accidents
Uber guarantees compensation for injuries resulting from accidents to their clients. However, you need to file a claim so that you get the compensation. If the Uber driver was at fault, you would sue his insurance company. If it was another party on the wrong, you would still file a claim. Our Uber accident law firm can help you get the compensation you deserve.
Wrongful Death
Everyone has a right to life, and no one should take away this right. Our wrongful death attorney has a way of proving that the incident happened out of negligence. He will seek justice for your loss within a short time and will only charge once you win the case.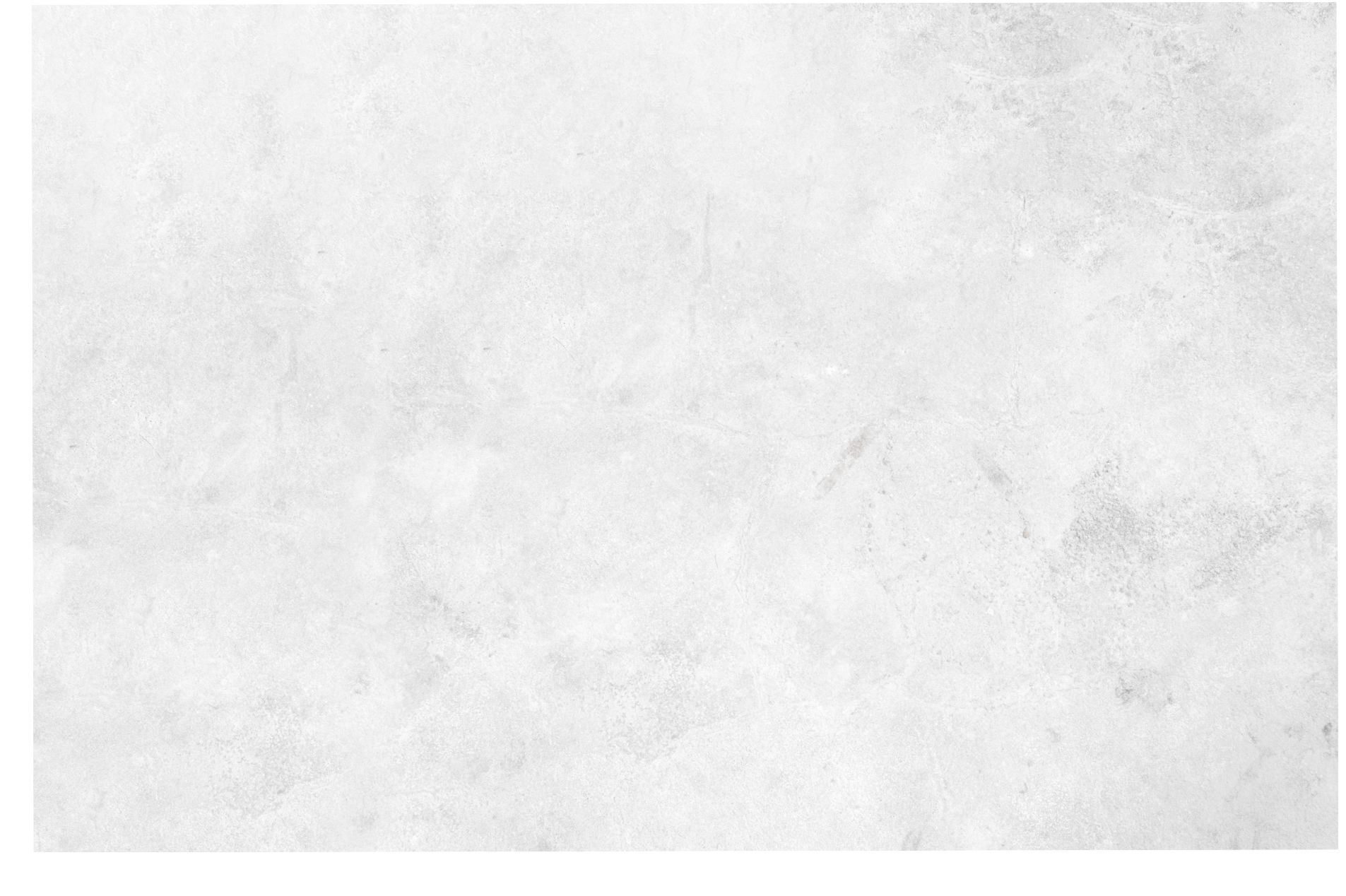 Contact A Personal Injury Attorney in Tampa, FL For A Free Consultation Today
We believe in having an open line of communication between our attorneys and our clients. This is why we offer a free consultation at any time. Once we connect you to your lawyer, he will give you a direct number. If you feel that your case is too complex, talk to us. Burnetti P.A has been operating since 1994 and has handled cases more complicated than what you are facing. We will take the time to discuss your case with you. Yours is not just another case; it is another chance to do what we love best. For our clients who have never been to a courtroom, we can help make things easier. Call us now and give us a chance to serve you. Each and every Tampa personal injury lawyer at our firm is of high integrity, and you can rest assured that you are safe with us.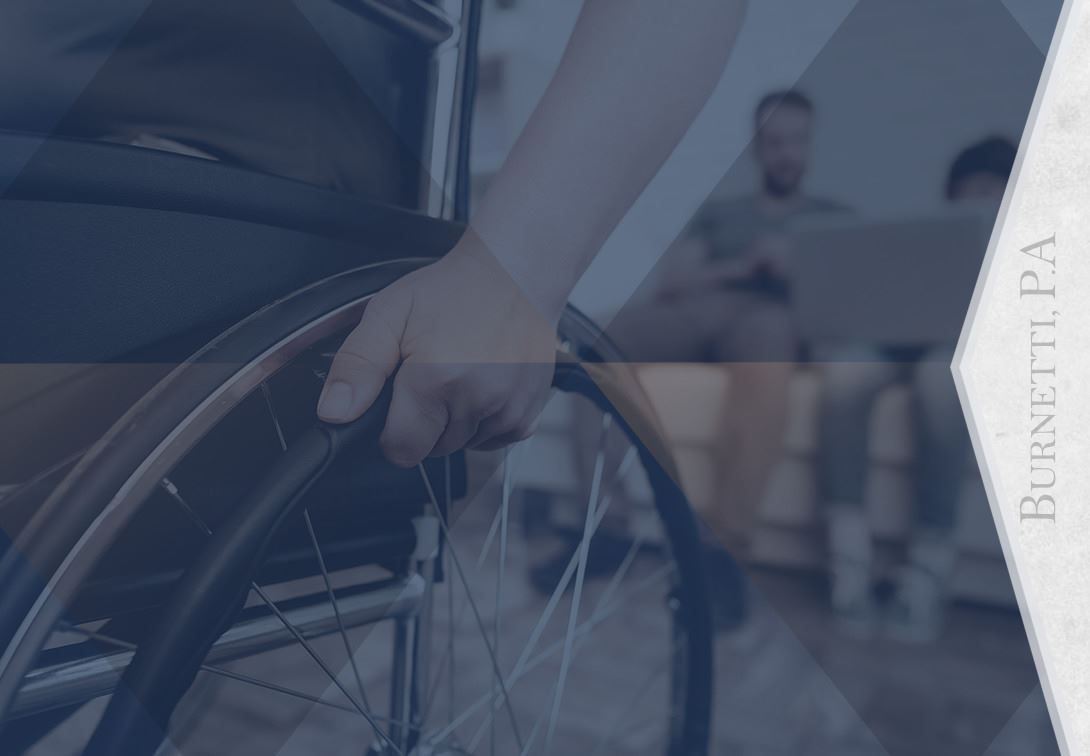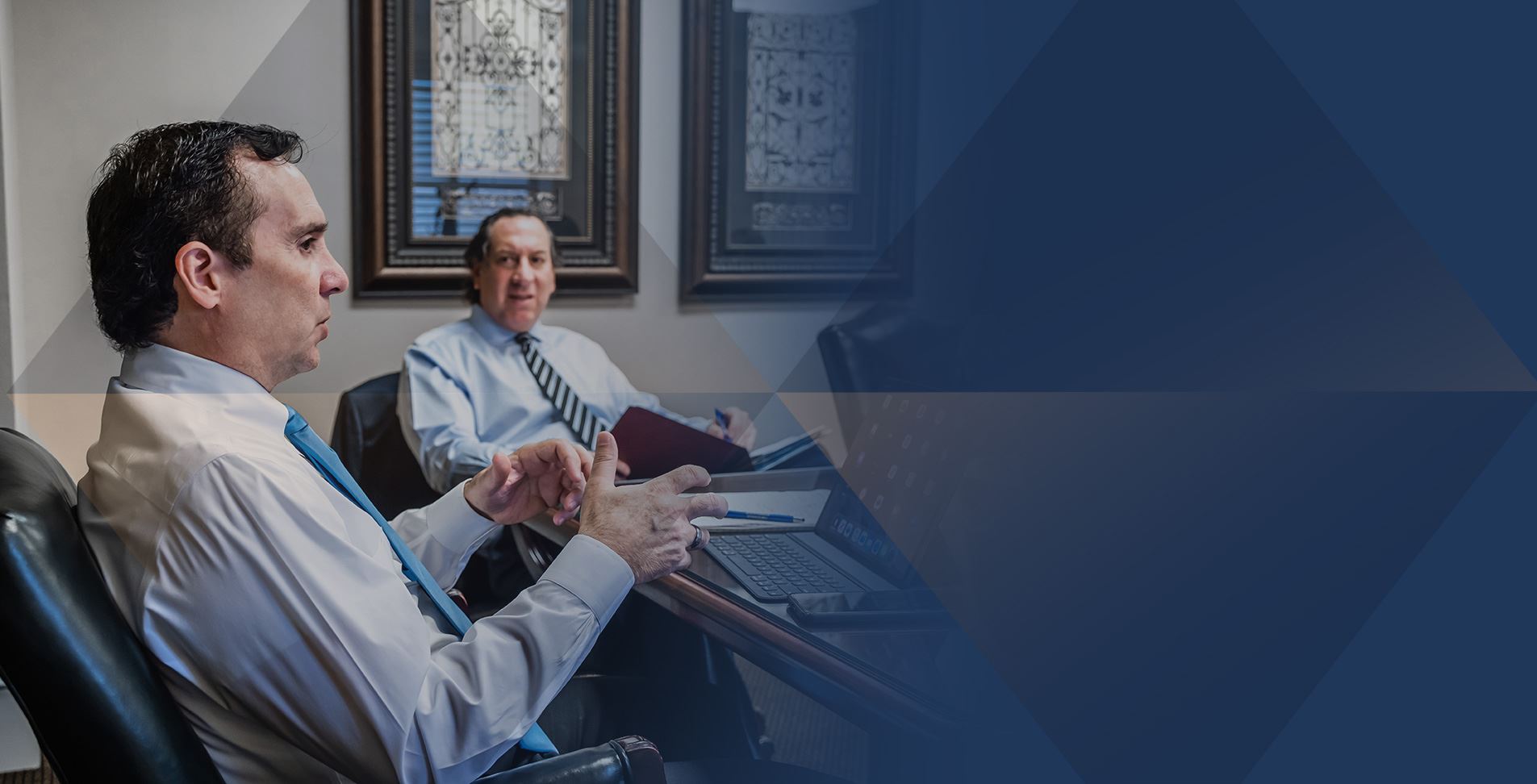 Our Testimonials
Hear From Clients Across the State of Florida
- Michelle M.

- Jeannette D.

- Gerard E.

- Evelyn B. R.

- Chuck S.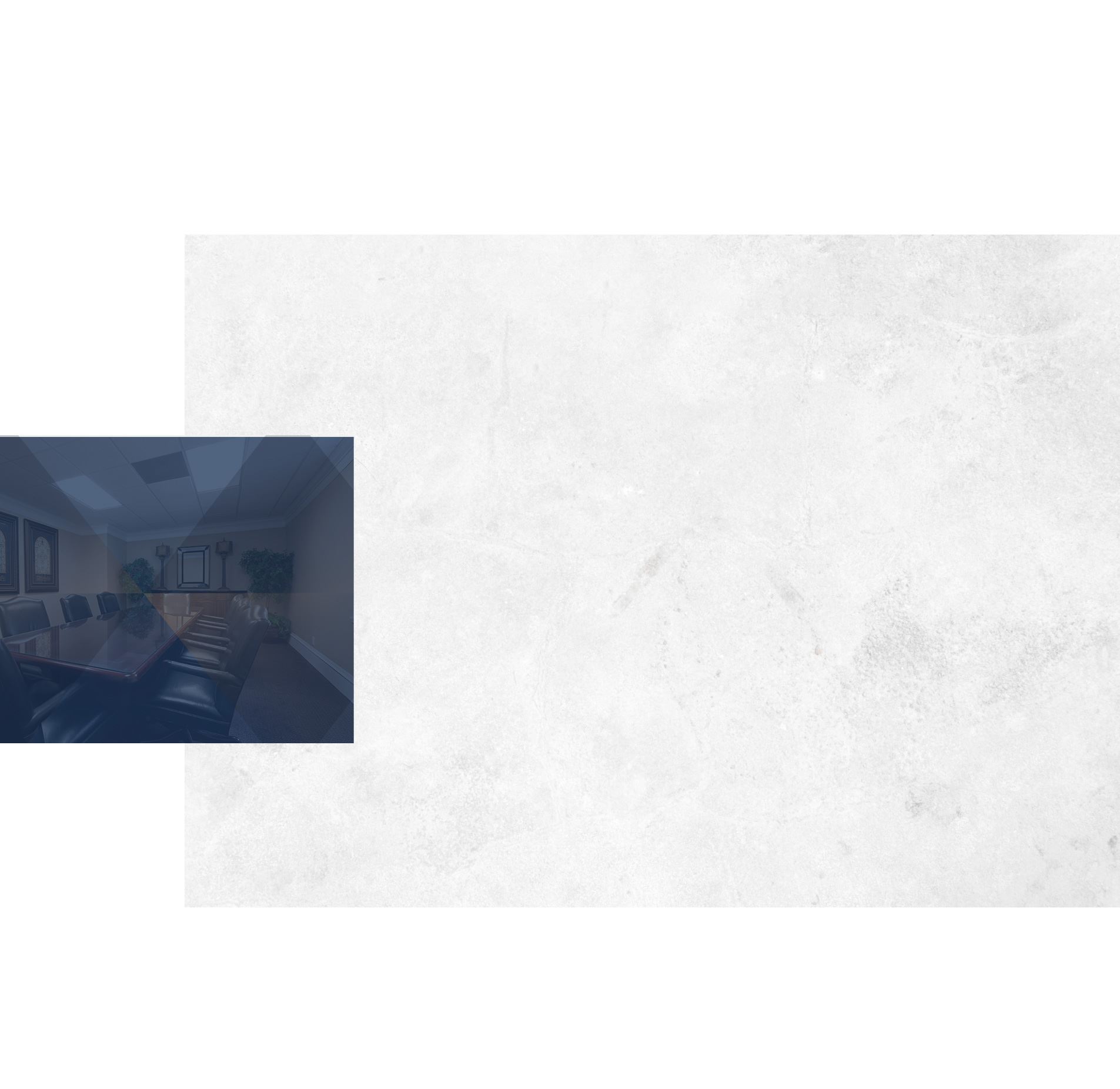 Experienced Legal Advocates
Helping Florida Residents Since 1994
Our mission is to provide our clients with the most professional, ethical and compassionate legal representation possible by working together as a team.