Tampa Motorcycle Accidents Lawyer
Committed Advocates for Your Critical Moments
When you find yourself involved in a serious motorcycle accident, it is crucial to have compassionate legal guidance. At Burnetti, P.A. in Tampa, we provide more than just support—we strive to make your life easier after a devastating accident by offering comprehensive legal assistance that genuinely prioritizes your future well-being.
To request a consultation with our Tampa motorcycle accident lawyers, call (813) 414-5884.
Primary Causes of Motorcycle Accidents
Determining the cause of your motorcycle accident is a key aspect of your claim. By identifying the cause, we can establish liability. Liability refers to the legal responsibility for covering the damages resulting from the accident. It often hinges on the negligence or errors of the parties involved.
In many motorcycle accident cases, the following causes are frequently found:
Distracted driving: Motorists who fail to pay full attention to the road pose serious dangers to motorcyclists. Even when drivers are alert, they may overlook an approaching motorcycle or one in an adjacent lane due to its smaller size, making it harder to spot. Motorcycle accidents caused by texting are an ongoing concern.

Drunk driving: Intoxicated drivers are also significant hazards, especially to motorcyclists who lack the protection of a large metal chassis. Drunk drivers are more likely to run red lights, and some of the most severe motorcycle accidents occur at intersections with traffic lights.

Motorcycle part defects: A defective braking system or tire on a motorcycle can lead to catastrophic consequences if it malfunctions while the vehicle is in motion. While cars can often manage a tire blowout and pull over, a burst tire on a motorcycle almost always results in a crash.

Poor road conditions: Debris, oil, and water on the road pose heightened dangers to motorcyclists. With lighter frames and two wheels, motorcycles have inferior traction, making them more prone to losing control when road conditions are less than ideal.
Compensation Following a Motorcycle Accident
If your injuries from a motorcycle accident necessitate immediate medical attention, it is likely that you will require substantial compensation. Statistically, motorcyclists are much more susceptible to severe or permanent injuries in crashes compared to other motorists.
According to safety groups like the National Highway Traffic Safety Administration (NHTSA), motorcyclists can be up to 30 times more likely to sustain brain injuries, spinal injuries, or broken bones in a crash compared to individuals in similar car accidents. This heightened vulnerability translates to greater damages and an increased need for compensation.
Our Tampa motorcycle accident lawyers may be able to secure the following types of damages on your behalf:
Medical expenses: Including hospitalization, aftercare, and prescription costs.

Lost wages: Compensation for income lost due to your inability to work.

Pain and suffering: Damages resulting from physical injuries and emotional trauma.

Motorcycle repair or replacement costs.
Timeline of a Motorcycle Accident Lawsuit
The duration of your motorcycle accident lawsuit can vary depending on whether it goes to court and the likelihood of reaching a pre-verdict settlement. If a trial is necessary, expect the case to conclude in at least a year, and possibly longer. However, if a settlement is achievable, your motorcycle accident claim could be resolved in a matter of months.
Predicting the precise duration of a motorcycle accident case is challenging. Nevertheless, you can help expedite the process by entrusting our Tampa motorcycle accident lawyers to handle the legal matters. With our experience and expertise, we will ensure your case progresses in the right direction.
Consult Experienced Attorneys with Over 25 Years of Practice
The Tampa motorcycle accident attorneys at Burnetti, P.A. have been providing assistance to injured motorcyclists throughout Florida for many years. We understand the challenges faced by motorcyclists, such as dealing with insurance companies that unfairly blame them solely based on their mode of transportation. Instead of battling alone, rely on us to fight on your behalf. Pursuing justice for our clients is our passion, and achieving successful outcomes is what motivates us.
Contact us today to initiate your motorcycle accident case and discover how we can assist you.

What Sets Us Apart?
Reasons to Trust Burnetti, P.A. with Your Case
A Proven Record of Results

We have recovered millions of dollars for our clients, including many multi-million-dollar verdicts and settlements.

A Culture of Customer Service

We treat all of our clients like family, requiring regular calls to clients in an effort to promote the best possible client experience.

Decades of Unwavering Service

Our firm has proudly served injured people throughout the state of Florida for 30 years, and we're just getting started.

A Network of Support

We help clients find doctors, deal with insurance companies and recover compensation for medical bills and lost wages.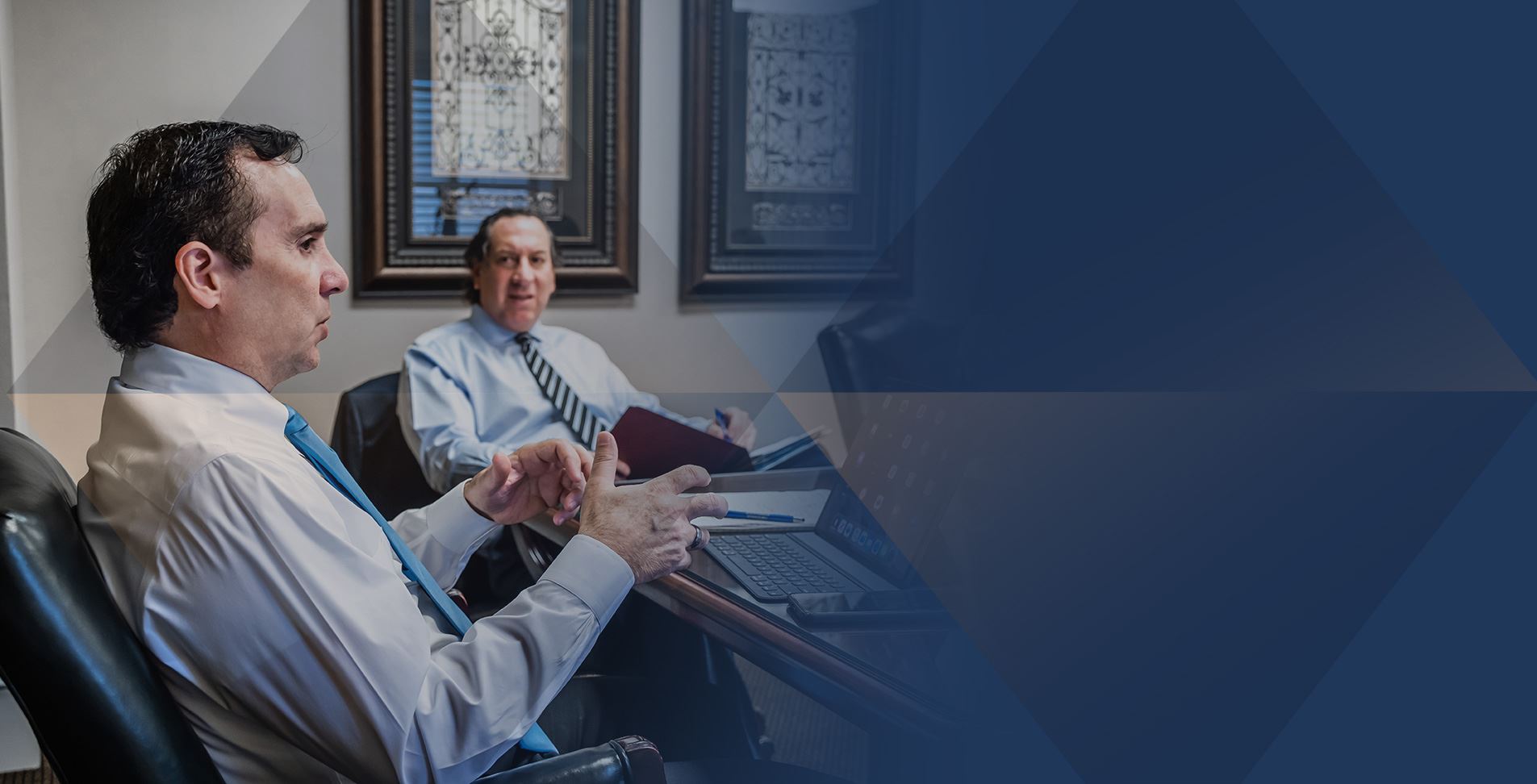 Our Testimonials
Hear From Clients Across the State of Florida
- Michelle M.

- Jeannette D.

- Gerard E.

- Evelyn B. R.

- Chuck S.