Nursing Home Abuse Lawyer in Tampa, FL
Even an experienced Tampa nursing home abuse lawyer that is looking into the elder abuse and mistreatment in a nursing home can be described as a very difficult thing to do. An older person often has difficulty showing what has taken place. Consequently, a case of mistreatment or neglectfulness can continue until it truly is too late. One can find several regulations imposed by law in the State of Florida intended to regulate assisted living facility centers.
All of these specifications protect the people and senior citizens at these types of facilities. Our Tampa injury lawyers will be right here in Florida to guard the legal rights for any person that has survived mistreatment or neglect in an elderly care facility in Florida. Speak with the elder abuse attorneys at our law firm promptly in the event someone you know, possibly a loved has been through physical abuse of the elderly at a nursing care center in Florida and let us help you take legal action by applying senior abuse law to help stop seniors abuse.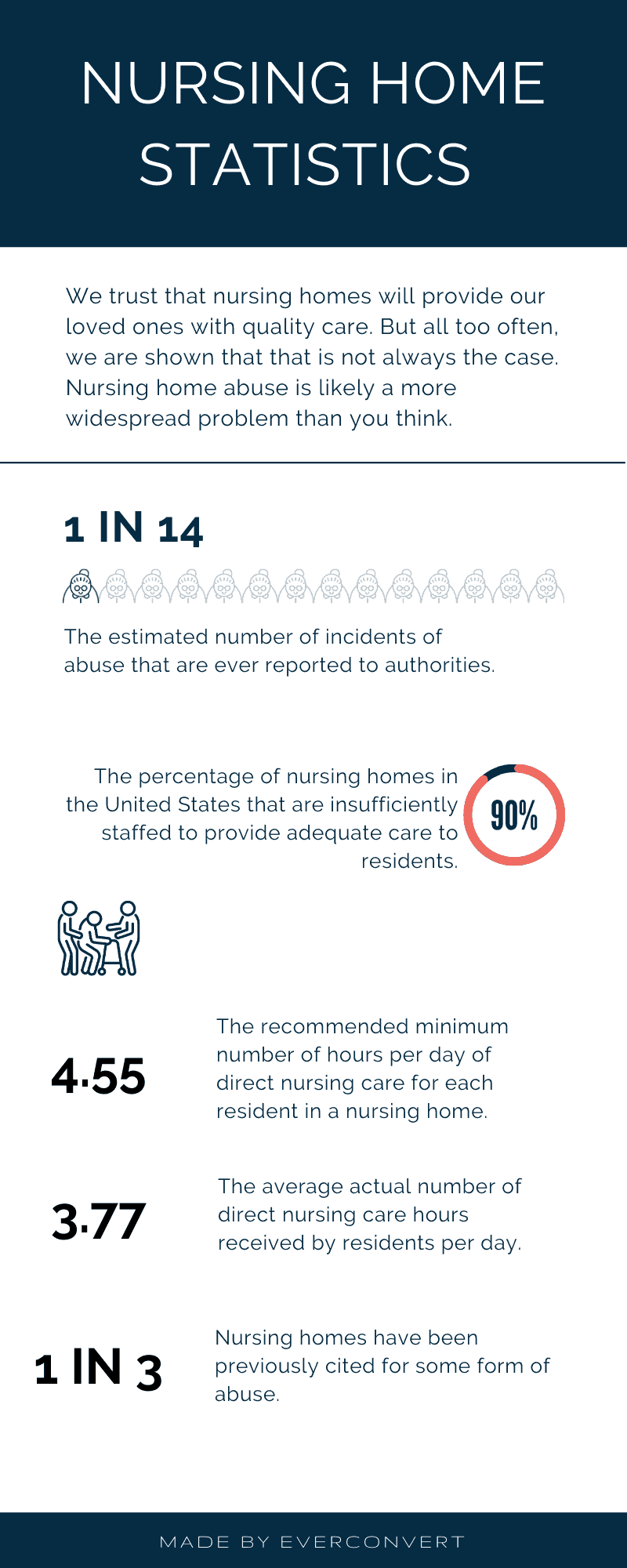 Become Aware Of Physical Or Mental Elder Abuse
Sometimes, physical or mental abuse (such as elderly verbal abuse), or abuse neglect of the elderly, in retirement communities ends up unreported. Individuals and their families typically fear the result of reporting it. Or are not aware of the elder abuse laws, or even any specific elder abuse law where they can start an elderly abuse law claim.
A key preventative measure to help stop the physical abuse of elderly citizens in a nursing home is to be alert to the warning signs of senior mistreatment and elderly abuse neglect. Following are typically certain things to look for:
Mysterious Traumas: When you notice any signs of injuries for which there is no correct record, physical abuse or neglect may possibly be taking place.
A bruise: The location on the body which happens to be hurt can identify a good deal about what transpired. Therefore, when you notice bruising along the upper limbs or around the legs, aggressive treatment of the family or friend is quite possible or restraints might have been placed abusively upon them. Bruising does appear more normally with the aging adults, though the serious care and service offered by a full-time living center ought to lower the potential.
Bedsores and Pressure Sores: Often, an elderly individual could possibly be restricted to their bed. If that is the case, it is required that the person is repositioned every few hours. Bedsores are a very common indication that neglect is going on inside of a nursing home.
Loss of Weight: Significant weight loss is yet another symptom of neglect. A quick drop in body weight is an indicator that the loved one is not getting a healthy diet necessary.
Hygiene: It is the job and responsibility belonging to the assisted living facility caring for your loved one to see to it that member of the family has an ample and suitable measure of personal hygiene. Dirty clothes and/or living area is an additional warning that neglect of care has taken place.
Bloody Clothing and Bleeding: However rare, sexual abuse continues to be a threat to weak nursing home patients.
Incidents involving Slips or Falls: Adequate care ought to be given to elderly people within a nursing home, to eliminate slips and falls, for instance, handrails and effectively preserved ramps.
Use of Chemicals for Restraint: The use of harsh chemicals and medications may be utilized in senior living facilities where physical abuse has been documented. It is often the case that staff members at assisted living facilities employ an extreme dosage of medication to the individual expressing overly aggressive behaviors. Such a dose, higher than normal, is unsafe and will severely affect the health and wellness of an aging person, including even a likelihood of demise.
Nursing Home And Elder Abuse Laws In Florida
What is the definition of elder abuse? The examples above are clear of elderly abuse. This is what elderly abuse laws exist. to protect helpless seniors. Elderly abuse laws help provide guidelines to health care workers hired by the assisted living facility, they are ordered to conduct themselves in accordance with the Florida Department of Health, or FDH. Education hours are often essential before anyone can get employment at a senior living care center. It is a requirement of Florida law that every assisted living facility in Florida has a minimum of one nutritionist, a nurse, and a physician.
More About Elderly Abuse Laws
These all should be registered as well as on the grounds. As outlined by Florida law, immunization documents and criminal record checks need to be finished for each and every worker within the assisted living facility. Each elderly person at a senior care center in the state of Florida should have access to appropriate health care for all unexpected emergencies, the suitable prescribed drugs, and psychiatric health counseling.
They have the right to nourishing meals, communal functions, exercise, and relaxing living. No one should suffer physical or mental abuse or the dangers of being neglected. In any situation that a member of staff from a senior care center violates the guidelines, that staff member should really be reported without any delay. In Florida, it is the right belonging to the elderly patient to be in unpolluted and clean conditions.
This is specified according to Florida laws. An elderly resident absolutely needs a clean bathroom and kitchen space, which are safe environments the person can gain access to, with features like handrails and ramps where appropriate. Clothes and sheets need to be clean and changed with normal uniformity. Dirt or any other trash are required to be cleaned away from the carpeting/flooring and removed. Hot water, heat, and air conditioning need to be at the resident's disposal continually. There are also standards in pest control management and sanitary tap water has to be provided.
Legal Ramifications Of Physical Abuse Of The Elderly
In addition to criminal violations, a violator of the law may well also be convicted in a civil lawsuit. An employee working in a Florida senior care facility are usually in danger of civil and felony or misdemeanor criminal charges if violations of the laws with regards to maltreatment go unreported.
In case a record of maltreatment was created concerning a member of staff for the nursing home, and upon review, it was subsequently identified that there have been no violations, the staff member will be safe from prosecution or penalty charges. This is also true of charges for infractions regarding the elderly care facility. If there has been maltreatment or negligence and it has gone uncorrected, the senior living facility can have heavy charges levied, serious civil consequences, or sometimes get permanently shut down. When your family member has actually sustained maltreatment and negligence while being under the care of an assisted living facility in Florida, file a report on your circumstances swiftly.
Elderly care facility neglect or maltreatment incidents ought to be documented in two years of when it happened in line with Florida Statute 492.296. Call an elderly care facility abuse and nursing home abuse lawyer in Florida to acquire assistance filing your lawsuit or if you need practical knowledge in regards to what to carry out following that.
Contact Our Tampa Nursing Home Abuse Lawyer
If you are in the Tampa area, you should have the assistance of a knowledgeable Tampa nursing home abuse attorneys at once. The law office of Burnetti, P.A. really stands solidly on providing adequate compensation for targets of nursing home abuse and neglect in Florida with practical experience and talent. Reach out today schedule a free consultation, again, with an experienced lawyer from our firm, so that we can get started protecting you.

What Sets Us Apart?
Reasons to Trust Burnetti, P.A. with Your Case
A Proven Record of Results

We have recovered millions of dollars for our clients, including many multi-million-dollar verdicts and settlements.

A Culture of Customer Service

We treat all of our clients like family, requiring regular calls to clients in an effort to promote the best possible client experience.

Decades of Unwavering Service

Our firm has proudly served injured people throughout the state of Florida for 30 years, and we're just getting started.

A Network of Support

We help clients find doctors, deal with insurance companies and recover compensation for medical bills and lost wages.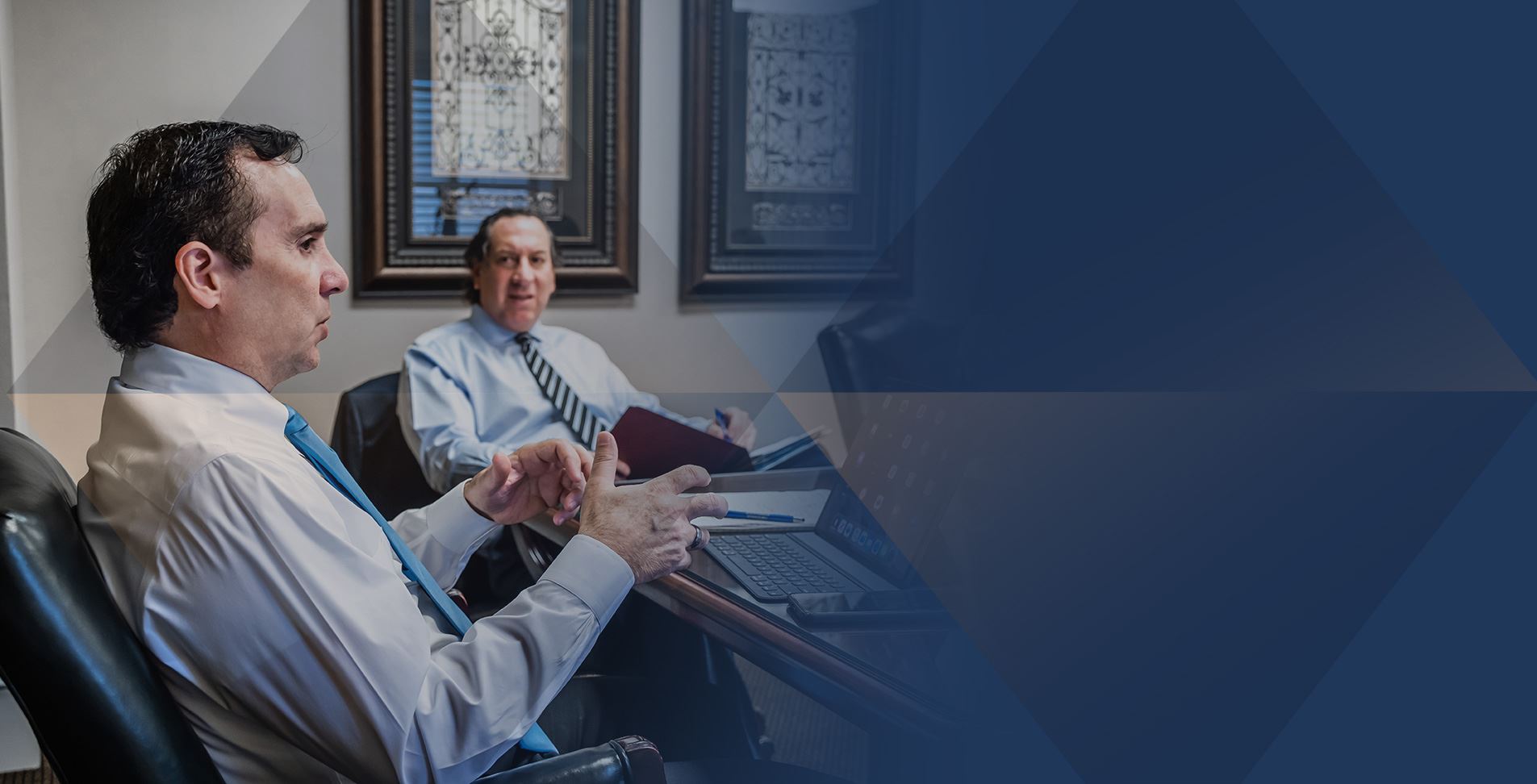 Our Testimonials
Hear From Clients Across the State of Florida
- Michelle M.

- Jeannette D.

- Gerard E.

- Evelyn B. R.

- Chuck S.