Camp Lejeune Water Contamination Lawyers
Helping Those Who Served, Lived & Worked at Camp Lejeune
Between 1953 and 1987, the potable water at United States Marine Corps Base Camp Lejeune in North Carolina was contaminated and unsafe for drinking, bathing, and cleaning. Decades later, countless people who served, lived, and worked at Camp Lejeune are being diagnosed with chronic illnesses, cancers, and other serious health conditions. The legal fight to get compensation for them has begun—and Burnetti, P.A. is here to help.
Our attorneys are currently investigating the Camp Lejeune water contamination situation as it unfolds and hearing from potential claimants. If you served, worked, or lived at Camp Lejeune between 1953 and 1987, and you have also been diagnosed with a serious illness, then you might have a claim. If you lost a loved one to a severe illness or cancer, and they spent time on Camp Lejeune, then we want to hear from you, too. A mass tort could soon begin to compensate those impacted by the contaminated water, so you should make sure that you are ready to be a part of it.
Dial (888) 444-8508 to schedule a free virtual consultation with our Camp Lejeune water contamination attorneys.
VOCs in Camp Lejeune's Water
An independent study discovered that potable water from the Tarawa Terrace and Hadnot Point water treatment plants on Camp Lejeune was dangerously contaminated for decades. In the water, volatile organic compounds (VOCs) like benzene, vinyl chloride, and perchloroethylene were detected at catastrophic levels. The Environmental Protection Agency (EPA) considers a microscopic amount of daily VOC exposure to be "safe." The water contamination at Camp Lejeune has exceeded that maximum safe level by more than 400 times over.
The two affected water treatment plants supplied water to various locations on Camp Lejeune, like:
Residential areas
Barracks
Medical centers
Administrative buildings
The contamination seems to have originated from unsafe chemical storage onsite and offsite at a nearby industrial property. Even though camp administrators and the federal government were aware of the risk of contamination for years, almost nothing was done to warn and protect the brave men and women who served and worked at Camp Lejeune for decades, as well as their family members.
Harm Caused by VOC Exposure
VOC exposure is a known danger to the EPA and global safety organizations alike. When exposed in large amounts or consistently across a long period, the risk of exposure complications and side effects increases. The people who served, lived, or worked at Camp Lejeune were exposed in large amounts for a long time, making the situation that much worse.
Health complications caused by VOC exposure can include the following and more:
Aplastic anemia
Bladder, kidney, and liver cancer
Bone marrow diseases
Female infertility
Hepatic steatosis
Higher incidents of birth injuries
Higher risk of miscarriages
Leukemia
Multiple myeloma
Myelodysplastic syndrome
Neurological damage
Non-Hodgkin's lymphoma
Parkinson's disease
Renal toxicity
Scleroderma
Stomach and lung cancer
Throat and esophageal cancer
Millions of people who spent time at Camp Lejeune between 1953 and 1987 have likely been exposed to the contaminated water there. Thousands have likely fallen ill will chronic illnesses and cancer due to the exposure. Hundreds if not more have likely suffered untimely deaths from VOC exposure side effects. It is time to get them the compensation that they deserve.
Camp Lejeune Justice Act of 2021
To start a mass tort for Camp Lejeune water contamination victims, the Camp Lejeune Justice Act of 2021 must pass first. This act has been reviewed by Congress and is expected to pass. When it does, it will create a brief two-year statute of limitations to allow claims in pursuit of compensation. We encourage you to start working on a case now, so you know it will be ready when the act becomes official.
You could have a valid Camp Lejeune lawsuit if you:
Served, lived, or worked at Camp Lejeune between 1953 and 1987.
Used the water from Tarawa Terrace and/or Hadnot Point water treatment plants.
Were diagnosed with cancer or a chronic/terminal illness; or,
Lost a loved one to cancer or a terminal illness.
Importantly, you can receive VA benefits for illnesses caused by contaminated water at Camp Lejeune and file a lawsuit later. You do not have to pick one option or the other. Using both might be your best chance of getting the most financial compensation as possible for your pain, suffering, and losses.
Contact Our Highly Experienced Legal Team Now
Burnetti, P.A. has been representing the wrongfully injured for more than 25 years. Turn our experience into your advantage by putting us in charge of your Camp Lejeune water contamination claim or lawsuit. We would be honored to protect the rights of those who have bravely protected our country.
Call (888) 444-8508 and speak with our talented team of Camp Lejeune attorneys now.

What Sets Us Apart?
Reasons to Trust Burnetti, P.A. with Your Case
A Proven Record of Results

We have recovered millions of dollars for our clients, including many multi-million-dollar verdicts and settlements.

A Culture of Customer Service

We treat all of our clients like family, requiring regular calls to clients in an effort to promote the best possible client experience.

Decades of Unwavering Service

Our firm has proudly served injured people throughout the state of Florida for 30 years, and we're just getting started.

A Network of Support

We help clients find doctors, deal with insurance companies and recover compensation for medical bills and lost wages.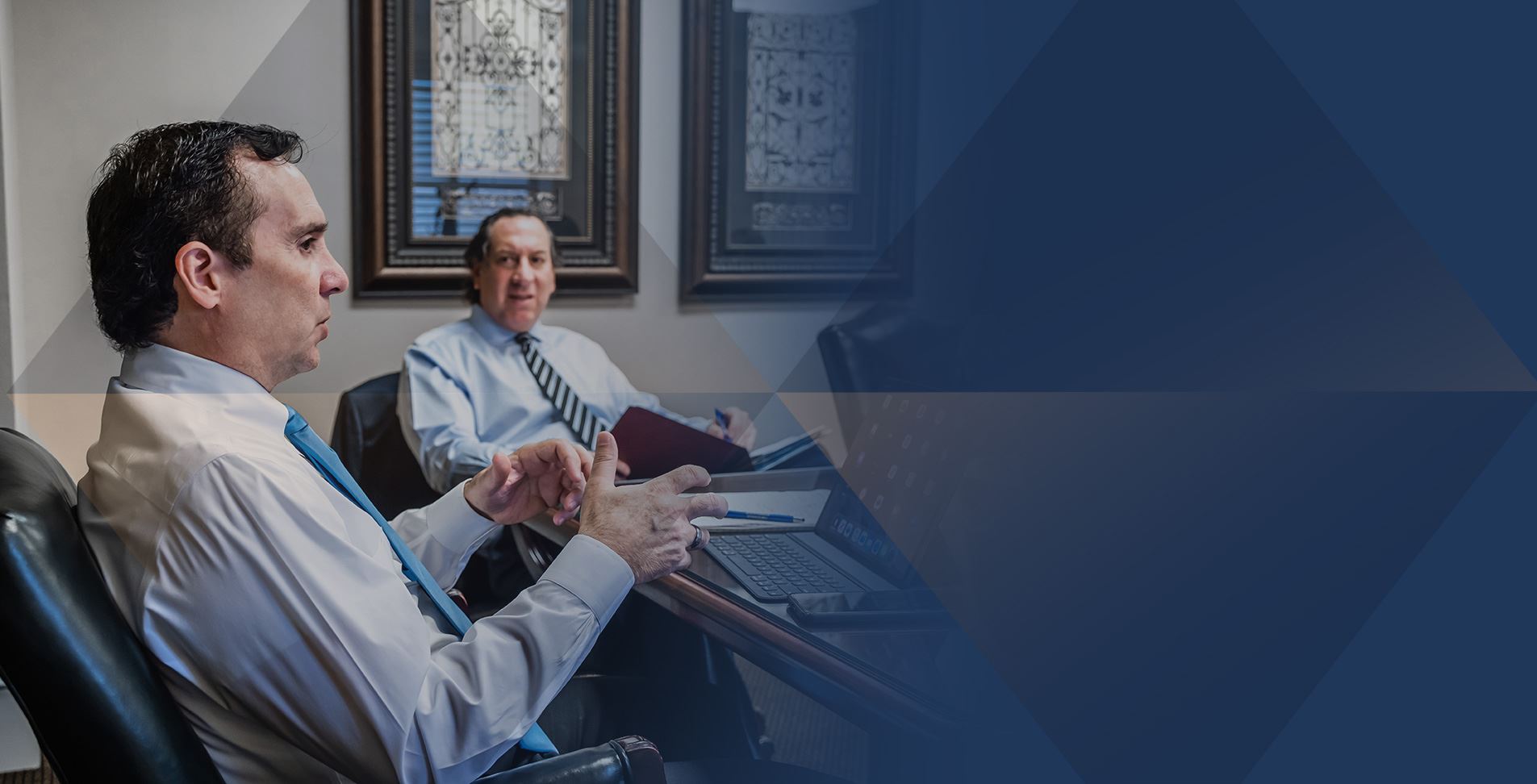 Our Testimonials
Hear From Clients Across the State of Florida
- Michelle M.

- Jeannette D.

- Gerard E.

- Evelyn B. R.

- Chuck S.