Florida Medical Malpractice Lawyers
Medical malpractice generally arises when a patient is injured or dies as the result of a medical professional's failure to adhere to a certain level of patient care, including engaging in a negligent act or failing to administer standard and reasonable care. If you believe that you are the victim of medical malpractice, our attorneys may be able to help you seek monetary compensation for your losses.
Call us at (888) 444-8508 for a free case evaluation.
Medical Malpractice Claims
While no medical procedure or treatment is guaranteed to be 100% effective, doctors, nurses, dentists, psychiatrists, and other medical professionals and facilities have a duty to provide a standard level of care. When they fail to do so and the omission or negligent act results in an injury, the victim may be able to pursue a medical malpractice claim for financial compensation.
Medical malpractice attorneys at Burnetti, P.A. handle medical negligence cases involving medical staff errors, plus claims against hospitals and other medical care centers. Negligence claims may be pursued for clients that have been the victims of:
Treatment errors
Surgical/surgeon errors
Prescription or pharmacy errors, including dispensing the wrong medicine or wrong dose of medicine
Nursing errors
Misdiagnosis or late diagnosis of cancer
Improper reading of x-rays
Transfusion errors
Negligence during surgery
Surgery on the wrong limb or organ
Florida medical malpractice lawyers know too well that each year, countless residents of the state are killed through medical negligence and medical malpractice. Unfortunately, medical malpractice happens every day. Negligence cases range from the nurse treating a patient to the doctor in the hospital performing a surgery.
This medical malpractice lawyers handle medical negligence cases that include birth injuries, failure to diagnose, surgical mistakes, and defective heart devices. If you have suffered a severe injury and you believe it was caused by medical malpractice, contact one of our medical malpractice lawyers at Burnetti, P.A. who fights to help clients maximize their financial recovery by pursuing all avenues of compensation.
Medical Malpractice Lawyers Handling Medical Negligence In Florida
Medical negligence is a mistake or omission that may happen at any time during medical treatment. For example, if your doctor delayed a diagnosis, misdiagnosed your illness, or failed to deliver proper treatment for that illness. There is generally an accepted standard of care method used by medical professionals under how to treat patients under certain circumstances. If a medical professional fails to follow the accepted standard of care, it may result in medical negligence.
Medical negligence lawyers at Burnetti, P.A. represents clients who have experienced severe injuries due to negligence or medical malpractice, which may occur with patients facing the following medical issues:
Cancer – Failure to diagnose, misdiagnosis, and failure to treat cancers including colon cancer, breast cancer, prostate cancer, lung cancer, and cervical center.
Aneurysm / Heart Attack – Failure to respond to lab results related to cardiac arrest (heart attack), stroke and brain aneurysms.
Birth Injury / Cerebral Palsy – Failure to respond to fetal distress, fetal heart rate abnormalities, asphyxia at birth and failure to deliver by cesarean.
Complications Involved in a Medical Malpractice Case
There are several situations where you cannot blame the doctor or nurse. For example, you may require an essential drug to treat your cancer, but this drug may have well known adverse effects which the doctor already informs you. If you develop an adverse effect while being treated for cancer, you can't blame the doctor. In another scenario, the surgeon may be performing a difficult surgery where critical nerves are located close to each other. Before the procedure, the surgeon informs you about the possible dangers associated with the surgical procedure in question. If you still decide to go ahead with it and if after the surgery, there is nerve damage, you cannot fault the surgeon because they had already made you aware of the possible consequences of the procedure.
Unlike a slip and fall or a motor vehicle accident, medical malpractice cases are very different because they are governed by the standard of care and local state statutes. Over the past decade, Florida's lawmakers have introduced several regulations that make medical malpractice cases a little difficult to qualify. Winning a medical malpractice case in Florida is not only challenging but requires a significant amount of proof. That is why if you believe you are a victim of negligence through the hands of a healthcare provider, you need to speak to a medical malpractice attorney in Florida before you take any other action.
Increased regulations and qualification criteria do not mean it is impossible to win a medical malpractice case in Florida; it just means that you need to get the help of a good medical malpractice lawyer who has a team of medical experts that can review your medical records and determine if there has been negligence.
The key feature of a medical malpractice case is to show that the healthcare provider deviated from the standard of care. For example, when an elderly patient presents with sharp burning chest pain and shortness of breath, the emergency room physician should first make sure that the patient is not having a heart attack. There are established guidelines on how to treat such patients. However, if the physician does not take the necessary measures and dismisses the pain as a chest infection without any diagnostic work or medical evidence and sends the patient home with a simple prescription of antibiotics, they are not fulfilling the requirement of the standard of care. If the patient dies, the physician deviated from the standard of care because any reasonable physician would have first made sure that the patient is not having a heart attack. In such a situation, the patient and their family have a valid case of medical malpractice.
FAQ's Relating To Medical Malpractice Law In Florida
What Is Medical Malpractice?
Definition of medical malpractice – Medical malpractice is defined as any act or omission by a physician during treatment of a patient that deviates from accepted norms of practice in the medical community and causes an injury to the patient
Medical malpractice occurs when a health care provider commits professional negligence by act or omission, and the treatment provided falls below what is considered the accepted standards of practice by the medical community. Malpractice involving medical error may cause injury or death to the patient. Medical malpractice regulations and standards vary by jurisdiction in every country. To offset the risk and cost of lawsuits resulting from medical malpractice, medical professionals may obtain professional liability insurance.
What Are Some Medical Malpractice Examples?
Failure to diagnose a condition or misdiagnosis of a condition
Improper treatment and failure to perform appropriate follow-up treatment
Failure to treat or a delay in treatment
Nursing home or elder abuse
HMO negligence
Prescription errors
Leaving a foreign object in the body (such as a medical tool or surgical sponge)
Nursing errors such as failing to report a change in patient's condition to the doctor, or failing to follow a doctor's order for treatment
Failing to properly monitor a patient while undergoing surgery
Who May Be Guilty Of Medical Malpractice?
Nurses, therapists, physicians and physician assistants, paramedics and even dentists can all engage in medical malpractice. In addition, anyone deemed a professional provider of health care can be held responsible. In some cases, expert witnesses may be needed in a medical malpractice case.
Contact A Medical Malpractice Attorney Today!
Our Florida medical malpractice lawyers at Burnetti, P.A. serves clients in Lakeland, Combee, Kathleen, Bartow, Sebring, and the nearby Polk County area. If you or a loved one have been injured due to someone else's negligence, a Florida personal injury attorney may be able to help you pursue a claim for damages.
Call (888) 444-8508 or fill out a free case evaluation form today!

What Sets Us Apart?
Reasons to Trust Burnetti, P.A. with Your Case
A Proven Record of Results

We have recovered millions of dollars for our clients, including many multi-million-dollar verdicts and settlements.

A Culture of Customer Service

We treat all of our clients like family, requiring regular calls to clients in an effort to promote the best possible client experience.

Decades of Unwavering Service

Our firm has proudly served injured people throughout the state of Florida for 30 years, and we're just getting started.

A Network of Support

We help clients find doctors, deal with insurance companies and recover compensation for medical bills and lost wages.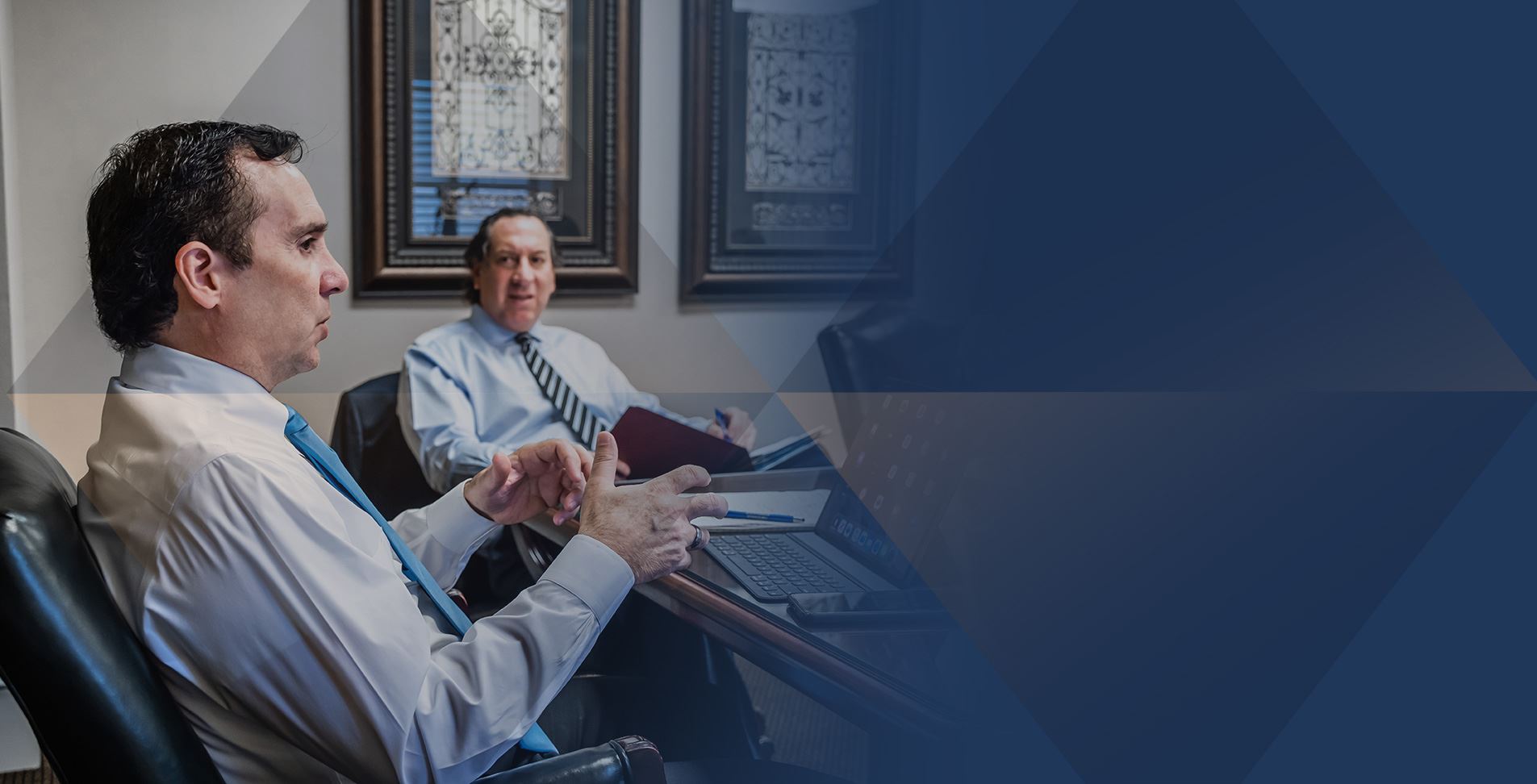 Our Testimonials
Hear From Clients Across the State of Florida
- Michelle M.

- Jeannette D.

- Gerard E.

- Evelyn B. R.

- Chuck S.