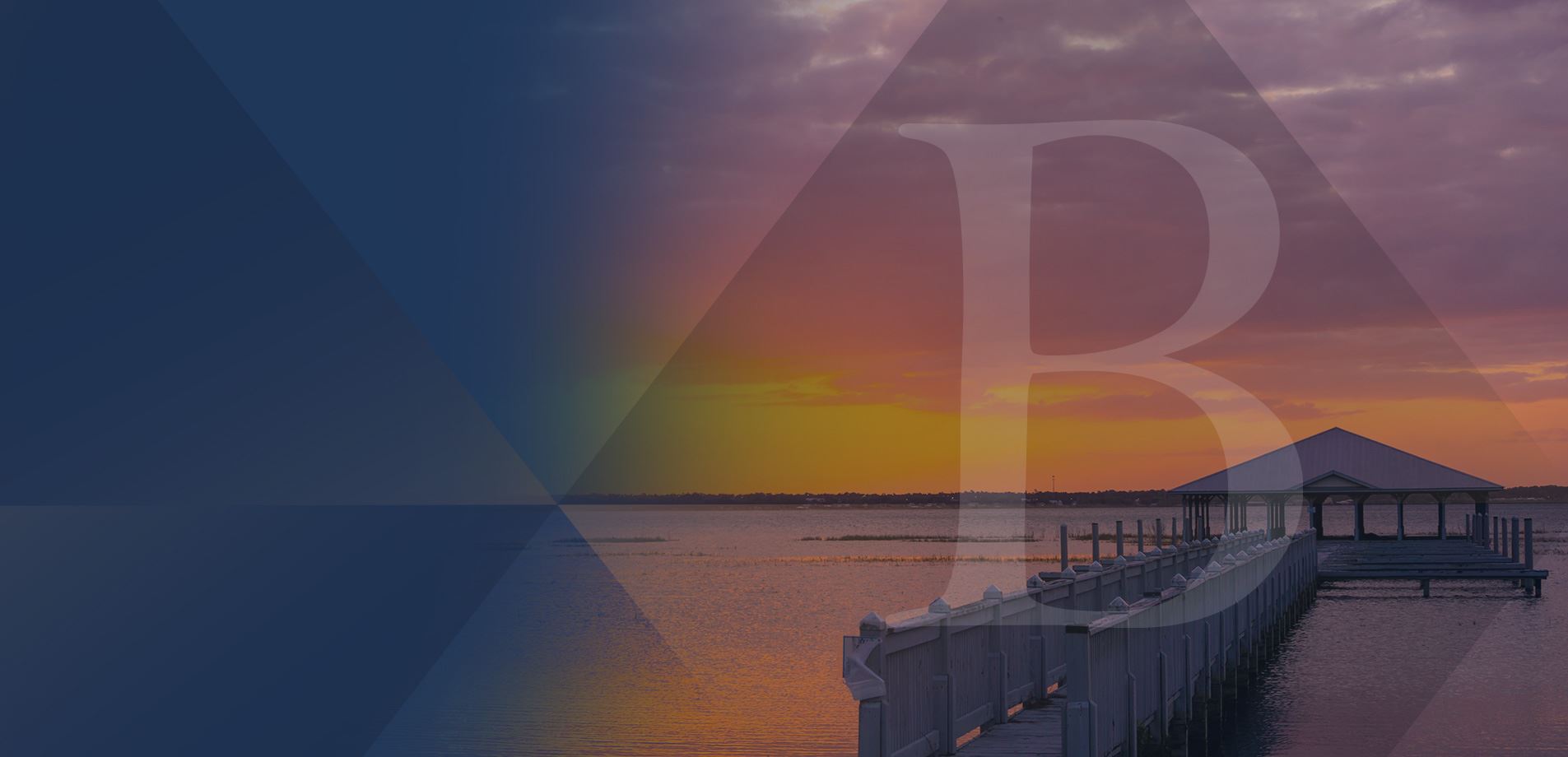 Sebring Personal Injury Attorneys Proudly Serving Injured Clients Across the State of Florida for Over 25 Years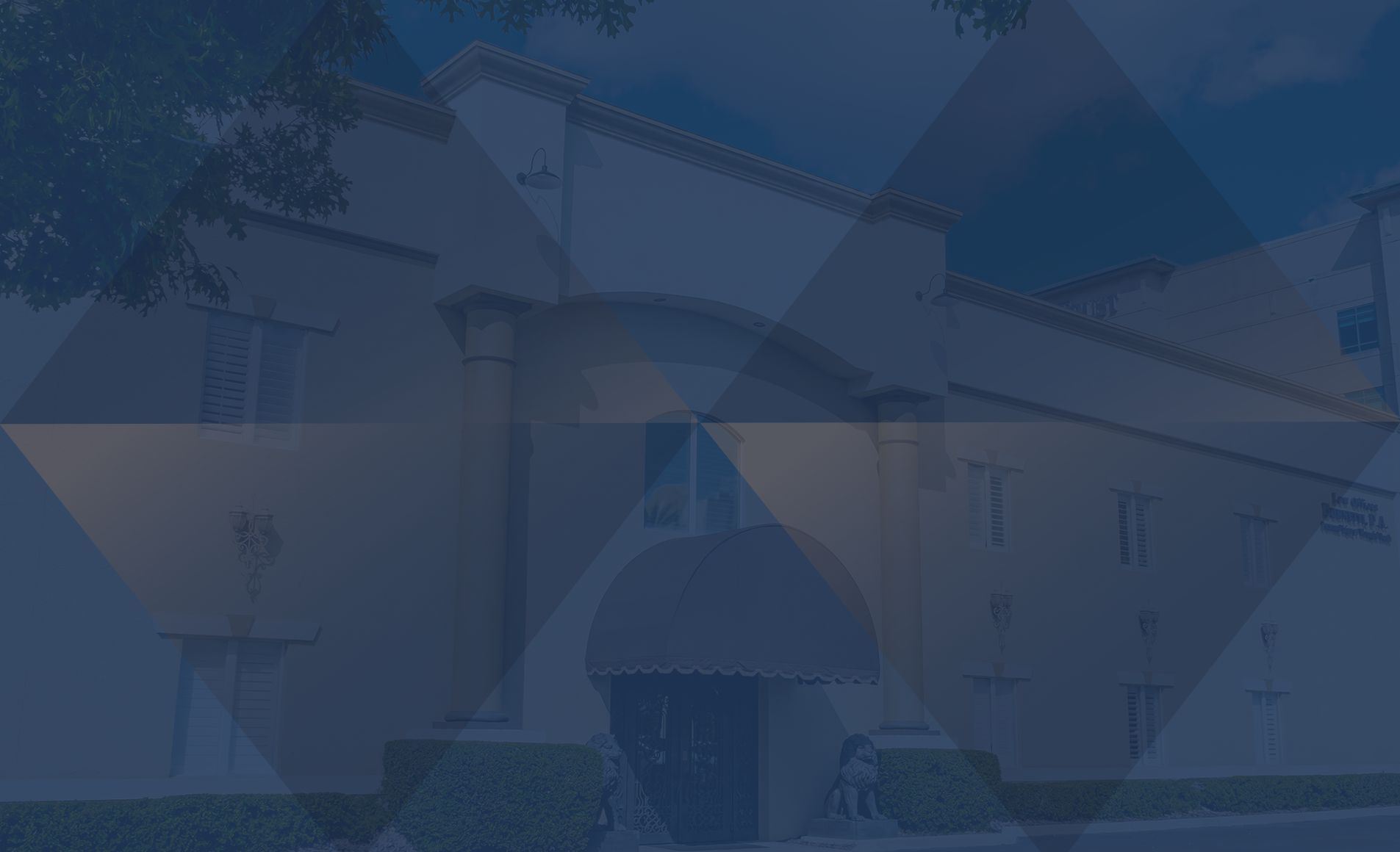 How We Can Help You
Types of Injury Cases We Handle
The Importance Of Having An Experienced Personal Injury Attorney On Your Side
You might not feel the need to get a Sebring personal injury attorney till the case presents itself. Some of the reasons why we recommend seeking out an attorney immediately a case of personal injury occurs are:
Years Of Training & Experience
Our personal injury attorneys know the in and out of the case. They have worked such cases before and know what they are doing.
Looking at this from another angle, they have the experience base to get you the best compensation possible for your kind of injury. After all, certain considerations and calculations have to be made to come up with a worthy compensation for you.
Speaking of compensations…
A Proven Record of Results

We have recovered millions of dollars for our clients, including many multi-million-dollar verdicts and settlements.

A Culture of Customer Service

We treat all of our clients like family, requiring regular calls to clients in an effort to promote the best possible client experience.

Decades of Unwavering Service

Our firm has proudly served injured people throughout the state of Florida for 30 years, and we're just getting started.

A Network of Support

We help clients find doctors, deal with insurance companies and recover compensation for medical bills and lost wages.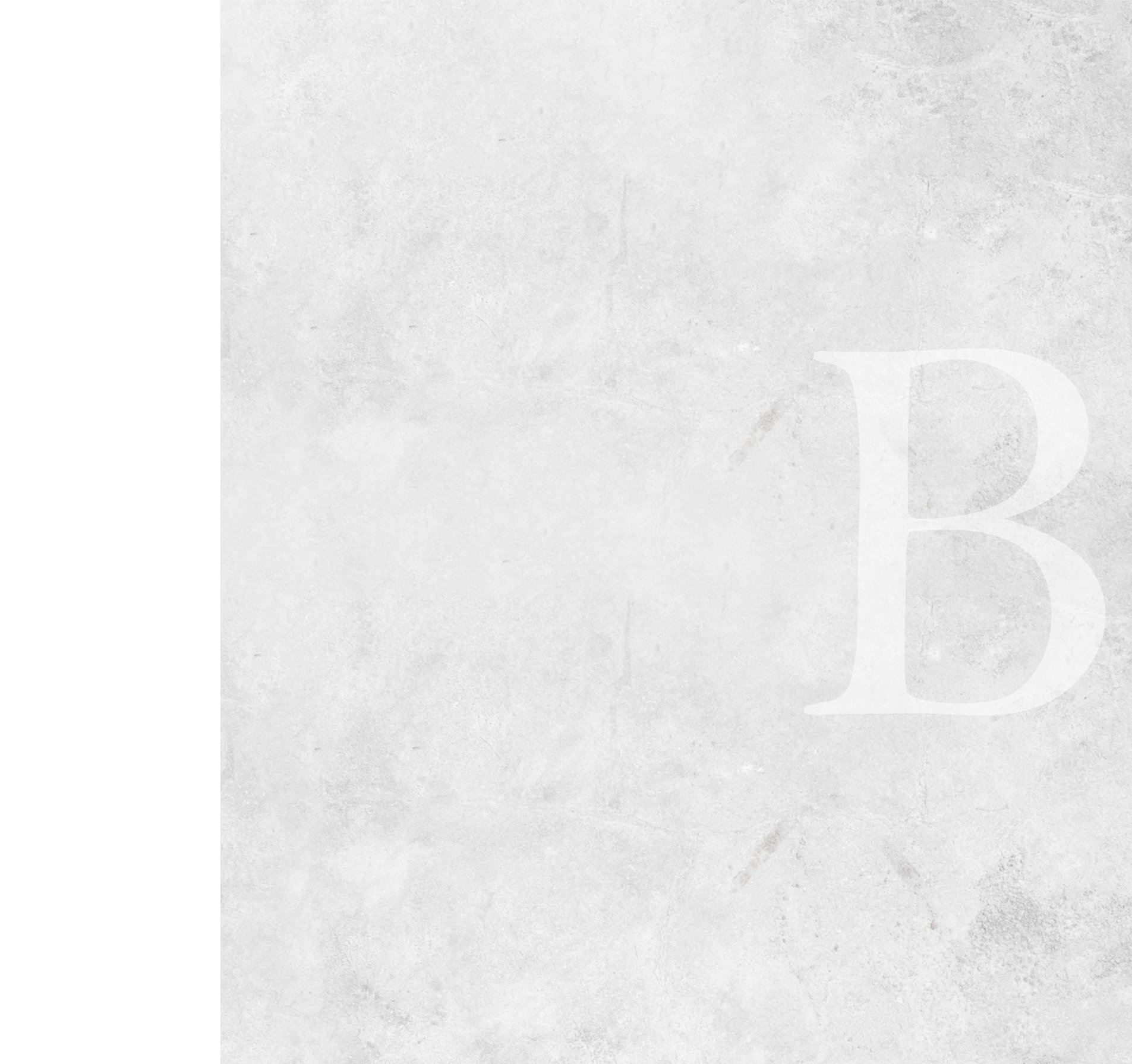 Deal With Insurance Company For You
Any insurance company worth its salt will have a team of dedicated and experienced attorneys at its beck and call. That would make it almost impossible for you to go on an all-out battle with them and expect to win.
If care is not taken, you would not only lose the case but be made to take the fall for it. That's not being dirty – that's just how the game is played against someone who doesn't know what they are doing.
With an experienced Sebring personal injury attorney by your side, though, that becomes a thing of the past. You can now handle every other part of your business while they fight the insurance companies for you.
Thorough Investigations
Personal injury firms usually come with their own pick of investigators. These people are saddled with the task of assessing the accident/ damage and making decisions from that. There is no one to say what their results are entirely accurate or not.
Well, without your personal injury lawyer, that is.
Your attorney works this case on a routine. It is thus expected that they have their own specialized team of investigators who will get to the root of the matter. You never have to worry about getting any important detail missed out.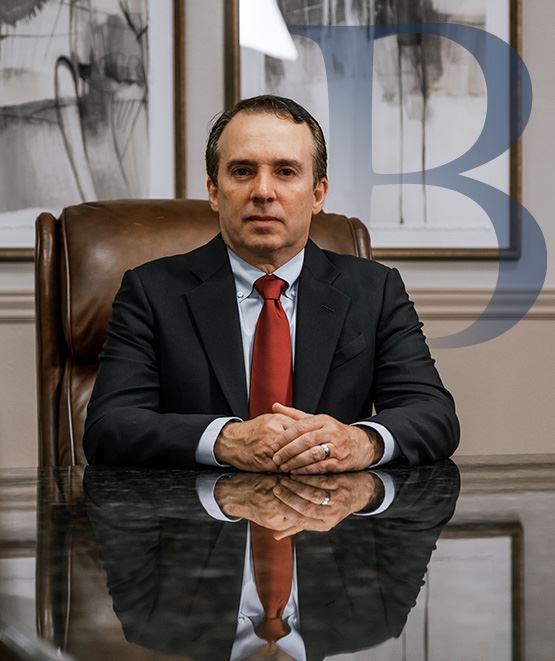 Successful Verdicts & Settlements
Serious Lawyers, Serious Results
DUI Car Accident $7.25 Million

$7,250,000 recovery due to a car accident resulting in death by a driver under the influence of an illegal substance.

Hospital Medical Malpractice $3.8 Million

$3,820,000 verdict on behalf of a woman who suffered traumatic brain injury due to failure provide proper care.

Helicopter Crash $2.5 Million

$2,500,000 recovery for a pilot involved in a helicopter crash.

Trucking Accident $2 Million

$2,000,000 recovery for a family who lost their adult child due to a trucking accident.

Wrongful Death $1.9 Million

$1,964,000 settlement for a mother who received four times the amount of medication that resulted in her death.

Trucking Accident $1.9 Million

$1,900,000 verdict for a trucking accident that resulted in the death of an adult child.

Personal Injury $1,750,000

We were able to obtain a settlement agreement of $1,750,000.00 on our client's behalf.

Confidential Settlement $1.5 Million

Defective Product $1.25 Million

$1,250,000 recovery due to severe injury caused by car radiator explosion.

Medical Malpractice $1 Million

$1,062,500 settlement for a medical malpractice case resulting in injury.
Types Of Cases Our Sebring Personal Injury Lawyers Handle
Car Accidents
Car accidents represent one of the leading causes of personal injury. Fortunately, our lawyers have handled these cases enough for them to know the right routines to ensure you are properly compensated.
We will work with you to get the car repaired (if possible) so that you can get about your daily activities again. We will also ensure you get the best medical care after the accident, ruling out the possibilities of other injuries.
Furthermore, our lawyers will take into consideration any and all losses and psychological damage that occur during the accident when putting together a compensation plan for you.
Workers Compensation
A lot of things happen in the workplace to impact the worker's life negatively. It might be due to some poor or faulty equipment. It might even be a fault of falling objects, negligence of the safety team, exposure to hazardous materials without warning and so much more.
Whatever it is that your workplace has done to cause you a personal injury, a Sebring personal injury lawyer can help you.
Note that there is a fine line between a personal injury suits and workers compensation suit. To determine how best to get your benefits, our team of lawyers would be your best bet.
Bike Accidents
You might be riding a bike when a driver collided with you. There is also a chance that the at-fault driver was the only one with a bike at the time of the incident. No matter which, there would be damages to be paid.
That can either be to your person or your vehicle. Depending on the severity of the accident, you might even need medical care and time off work. Our bike accident attorneys step in to establish the fault of the driver and then, work towards ensuring you get compensated for all that happened.
Boating Accidents
The actions of a negligent boater can lead to severe accidents which could cause injury to people on board. In worse case scenarios, these could even lead to the death of the party affected.
Things do not have to be swept under the rug. Our boating accident lawyers can take on the case and get you the best compensation.
Burn Injuries
Burn injuries can be caused by a number of different ways. There are many cases of electrical burns, instances of chemical explosions and no shortage of car accidents which can lead to burns too.
There is no telling the amount of physical damage burns can leave behind, depending on the intensity of the fire. That is not to mention the psychological damage of living in a burnt skin. Whether this happened to you or a loved one, and as a result of another's negligence, we can get you the justice you deserve.
Construction Accidents
Day laborers get injured when carrying out onsite construction works. Lead engineers are at the risk of falling prey to faulty scaffolds too. No matter where you are in the construction chain, there is no telling what kind of accident can happen.
If this was not an outright fault of yours, we could build a case for you. With this case, you get compensated for any and everything which you lost as a result of the accident. In the case of death of a loved one due to construction accidents too, our Sebring personal injury lawyers will take up the vase and represent your interests the best.
Drunk Driving Accidents
People who have been injured in a drunk driving incident can usually lay claim to one or a combination of three types of damages.
Economic damages will be paid to those victims who have racked up expenses due to the accident. These can be from medical bills, car repairs, therapy sessions and so much more.
Non-economic damages can also be awarded to those who have suffered a lot of pain and anguish as a result of the accident. Finally, the victim may also be entitled to punitive damages – when the at-fault driver was extremely negligent in their actions.
Our team of attorneys will help determine which one best suit your case and pursue it accordingly.
Insurance Dispute
For any insurance policy you take out, you should always be entitled to all the offerings that come with it. The sad thing is that many insurance companies will try to sneak their way out of fulfilling their end of the bargain when the time comes.
Going against them head-on will do you no good too. Slowing you down with a lot of paperwork and legal processes, you might end up losing far more than your rightful payment in the end.
You can reach out to us to right this wrong for you. Instead of launching a futile campaign against them on your own, we will review your case and make your compensation claim happen.
Medical Malpractice
Every day, medical cases get misdiagnosed, doctors make some errors in the theatre room and the wrong medicine gets prescribed in some other cases. Depending on the case, this can lead to short-term or severe long-term damages.
You don't have to suffer the consequences of someone's actions when you can sue for compensation instead. Talk to one of our experienced Sebring medical malpractice lawyers today to get the best outcome in your case.
Pedestrian Accidents
Even if a vehicle was moving at 40km/hr., a pedestrian could still suffer deadly damages when they get hit. This could be anything from broken bones, partial or total paralysis, brain damage and even death.
No matter which of these happen, the life of such a victim would be negatively affected. Contact a pedestrian accident lawyer today to represent your interest and get you the compensation you deserve.
Product Liability
This is an aspect of law through which you can hold manufacturers, distributors and suppliers of certain products responsible due to damages caused by those products. If you have purchased a product (this aspect of law requires such a product to be a tangible property) which caused some personal damage to you, you can sue for compensation.
Sexual Assault
Sexual assaults don't need to involve actual intercourse to be considered a serious offense. It might come in the form of a co-worker making inappropriate comments to someone touching you indecently.
Even if this didn't involve physical damages to you, there is no limit to the kind of psychological stress that could cause. You don't have to keep living under such conditions when you can get a personal injury lawyer to handle the case for you.
We will not only make them go away but pay for all the damages they've done too.
Social Security Disability
If you have been paying into the system for a while, you will be entitled to social disability benefits. This can be temporary until you can resume work again or permanent, depending on the severity of your case.
No matter which is it, reach out today so we can work the best thing out for you.
Truck Accidents
Like car accidents, truck accidents can be devastating, even more than the former. The same range of injuries applies too: from broken bones to mental damages. We can help you and/ or your loved one get the compensation they deserve to make their life easier.
Uber Accidents
Got into an accident while in an Uber? That is not your fault. Even if your driver is not the one at fault in this Uber accident, you are still entitled to compensation in the accident.
Nursing Home
Personal injury could also arise as a result of neglect in nursing homes. It could even be psychological damage from how the patient is being treated in these homes. Whether for you or for a loved one, we will take on the case and ensure they get the justice they deserve.
We will also aid the smooth transition of the victim from such homes into a better care system, besides getting them ample compensation for damages incurred.
Airplane Accidents
When airplane accidents happen, the impact can be very catastrophic. These accidents can result in mental damages, broken bones, total/ partial paralysis, PTSD and a range of other physical-psychological condition combos.
It is also not uncommon that airlines send relief care personnel to the families of the affected people. The truth is that, these people are only there to minimize the damages that the airline has to pay. They also make a habit of forgetting to mention the legal options a victim has to them.
That is why you should speak with a personal injury lawyer who is in place to get you the best compensation for whatever damages the accident has caused – both short and long-term.
Birth Injuries
Childbirth, on its own, is a challenging experience. The negligence of doctors and other members of the hospital staff can, however, make the experience unsavory.
There are even cases when the injuries are caused to the new-born. These can be anything from infant brain damage to wrongful death of the baby involved. That is not to mention possible wrongful death of the parent too.
In any of these cases, we help you hold the responsible party accountable for their actions. Even if the damage is an irreparable one, we make sure the impact on you is eased.
Brain Injuries
These can occur from a variety of accidents. An operation on the brain might be done wrongly, leading to permanent or partial injury to the brain. Vehicular accidents – be it by air, road or sea – could also result in severe cases of brain injuries. That is not to mention various workplace conditions that can put a worker at the risk of partial or total brain damage.
We step in to establish the fault of the one responsible for this kind of injury and work with you to get the best compensation for your specific condition.
Bus Accidents
Besides car accidents, bus accidents are also a frequent occurrence. It could happen that you were hit by the bus while walking or while in your own vehicle. It could also be that you were injured on the bus when an accident happened.
Whichever the case, the effects still remain the same – possible broken bones, bruises here and there, and the trauma. You should contact us today so that you get the compensation for your lost wages medical expenses and other pain and suffering incurred as a result of the accident.
Defective Drugs
A pharmaceutical company will be held responsible for defective drugs that they sell to customers. This will only work if you have a good personal injury lawyer to build you a solid case though.
Of course, your compensation would be justified. After all, there is no telling the effect of damage these drugs have started to do internally. In line with that, there is also no telling how much your initial condition might have worsened due to the medication you got not working.
Emergency Room Error
A lot of injuries encountered in the emergency room are usually severe, leaving long-term effects on the victim. If you have ever been in these shoes, it never hurts to seek professional help so as to get your life back on track.
Even if some serious damage has been done, you will benefit from directing the compensation towards easing your pain.
Hurricane Insurance
Plenty of insurance companies offer basic and standard plans to cover a lot of damages that could occur in times of a hurricane. These are usually aimed at taking care of the structural damage, loss of property and other associated destructions.
However, it is not uncommon that these insurance firms undervalue or outrightly deny your claims. Some will even go to the length of delaying your insurance pay-out unreasonably, making it hard for you to start all over again. You don't have to lose all hope yet. Our hurricane insurance lawyers can still step in to make the difference for you.
Maritime Accidents
Disputes in the maritime field do not just have to be based on wrongful termination of duty, or from unpaid wages. There are accidents at sea which could be the fault of someone else on board.
Most times, the maritime agency will send you a rep to try to help you get through the problem. Like airlines, this person works for the company and has their best interest at hand.
It would be in your best interest to discuss with a maritime accident lawyer so that they can get you the best compensation to cover your losses/ damages.
Mesothelioma Asbestos
Regardless of how the asbestos claim came about, it will be possible to file a personal injury claim against the company involved.
All you would have to do is prove that your condition was due to asbestos fiber or dust exposure. From there, the extent of damages caused can be determined so that you can get the right amount of compensation for short- and long-term effects.
Premises Liability
To win these kinds of cases, the affected person must be able to prove that the owner of the property is at fault. They have to be able to establish the negligence of the landlord to have made such an issue happen.
You can thus make a case for compensation against them if you encountered a personal injury while present on such a property. Contact a premises liability attorney today to represent your interest and get you the compensation you deserve.
Retirement Home Abuse
A lot of elderly people suffer abuse and negligence in retirement homes. That could cause their conditions to worsen and lead to a lot of psychological trauma for them. They can get justice for themselves, and you can also do so on their behalf.
A retirement home abuse lawyer will estimate all the losses and damages incurred and fight for compensation accordingly.
Slip And Fall
Did you slip and fall so hard, you broke a few bones? Did you have to spend some time at the hospital because of that? Was the slip caused by someone's negligence? Maybe someone spilled something somewhere and didn't take care of it. Or they left something where they weren't supposed to.
Any which way, you should take it up and get compensation for your damages.
Train Accidents
If you are ever involved in a train accident, we can take on the case for you and get you that needed compensation. That will cover injuries and in the case of death, provide relief to the victim's family.
Wrongful Death
The height of any personal injury case is wrongful death. It can be a fault of death at sea, neglect in nursing and retirement homes, construction accidents and so much more.
Even though it won't bring back the dead, the right thing to do is to seek compensation. That would be the best way to honor the dead and ensure they didn't die in vain.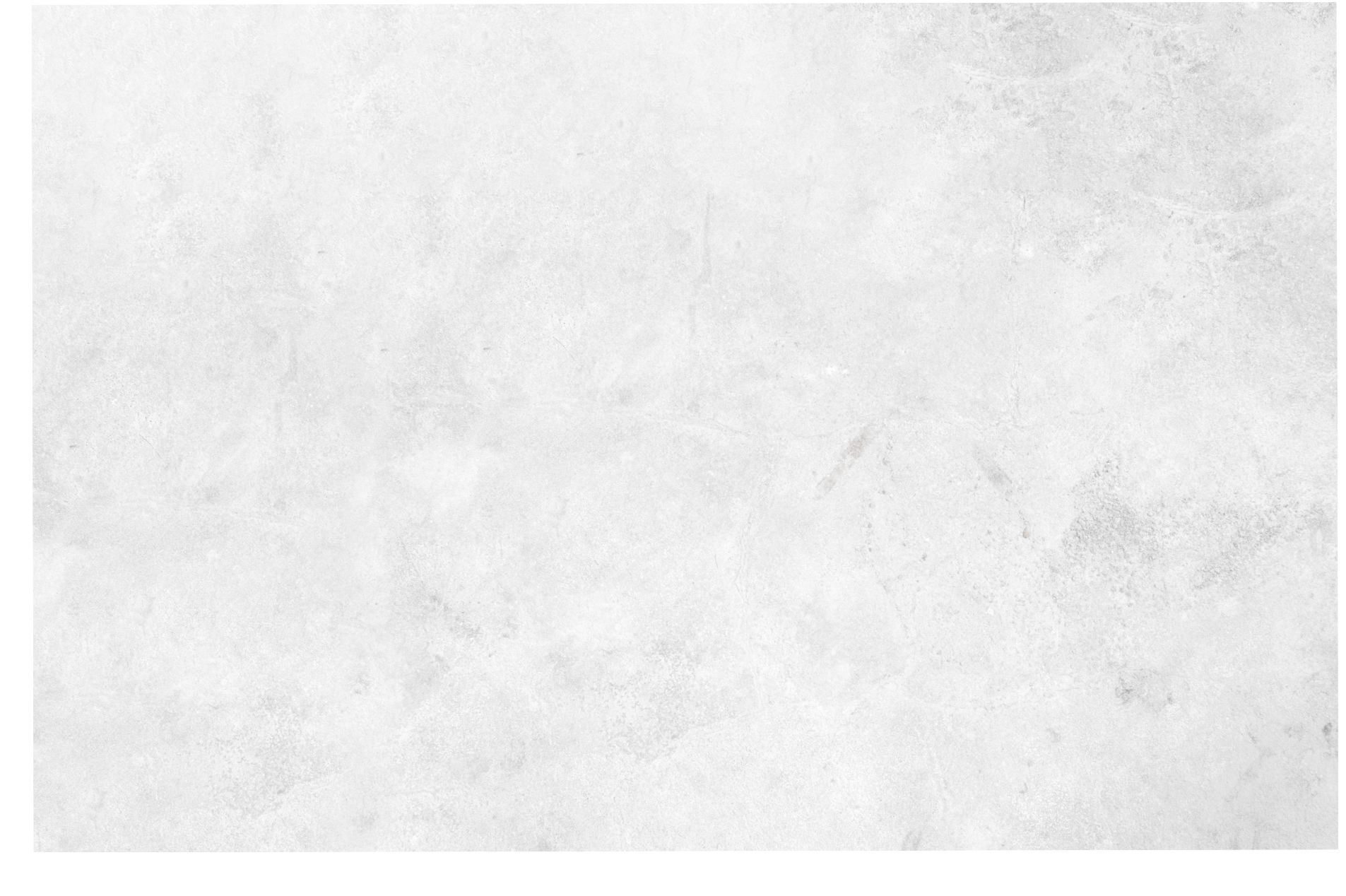 Contact A Personal Injury Attorney In Sebring, Florida For A Free Consultation
You shouldn't wait for too long before you reach out to a personal injury lawyer. If your case is peculiar to any of the options mentioned above or a special one, there will be a legal specialist on hand to help you.
We will offer you a free consultation too to kickstart the entire process. If you were wondering when the best time to reach out to an attorney for your personal injury case is, the answer is now.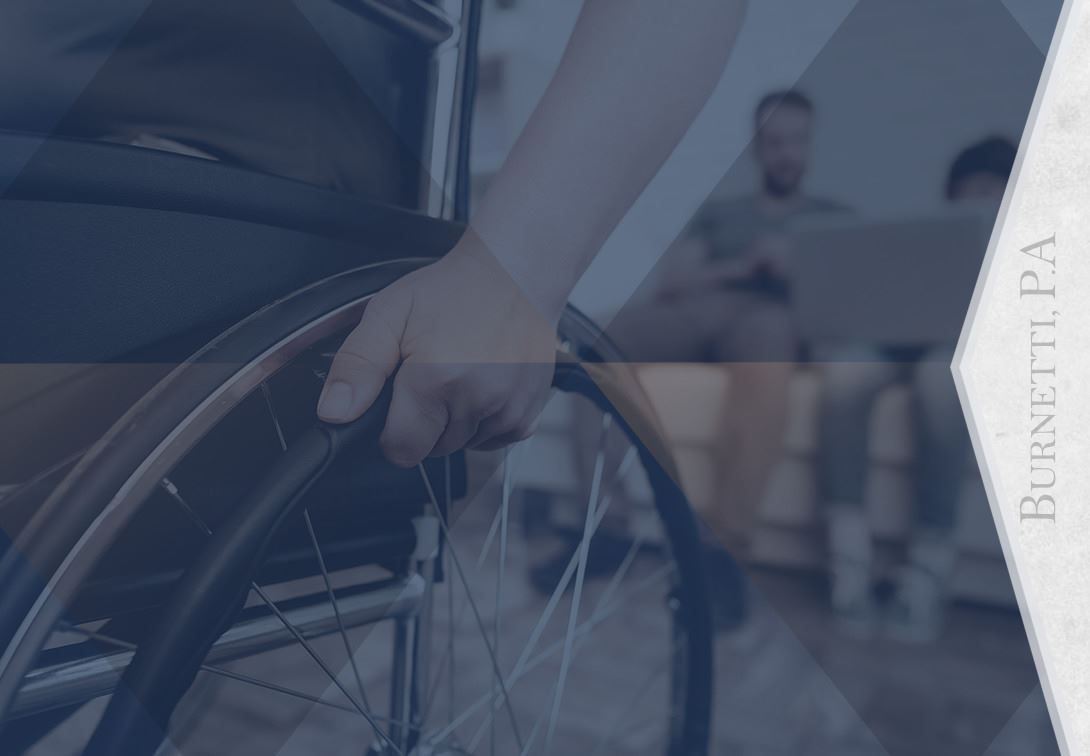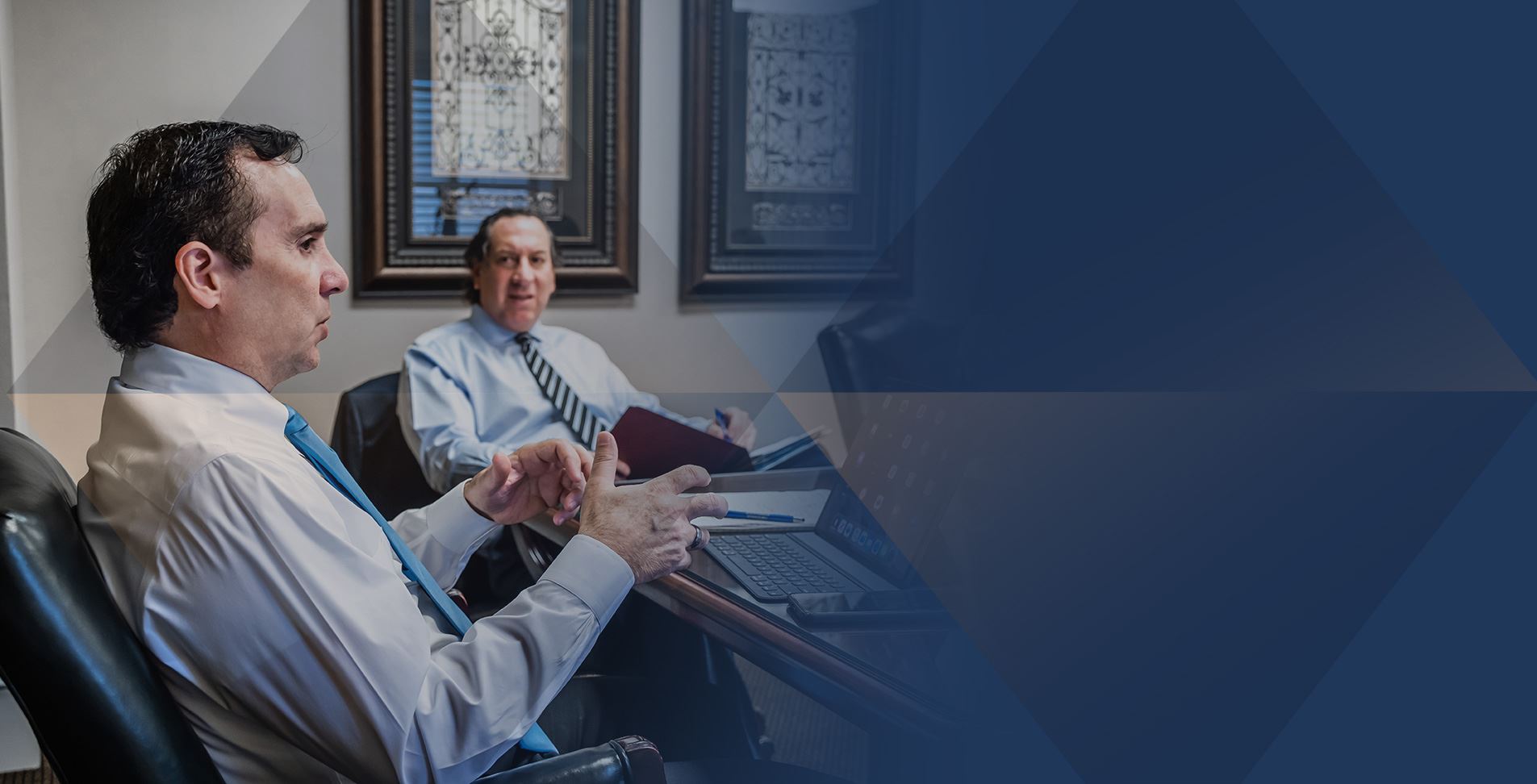 Our Testimonials
Hear From Clients Across the State of Florida
- Michelle M.

- Jeannette D.

- Gerard E.

- Evelyn B. R.

- Chuck S.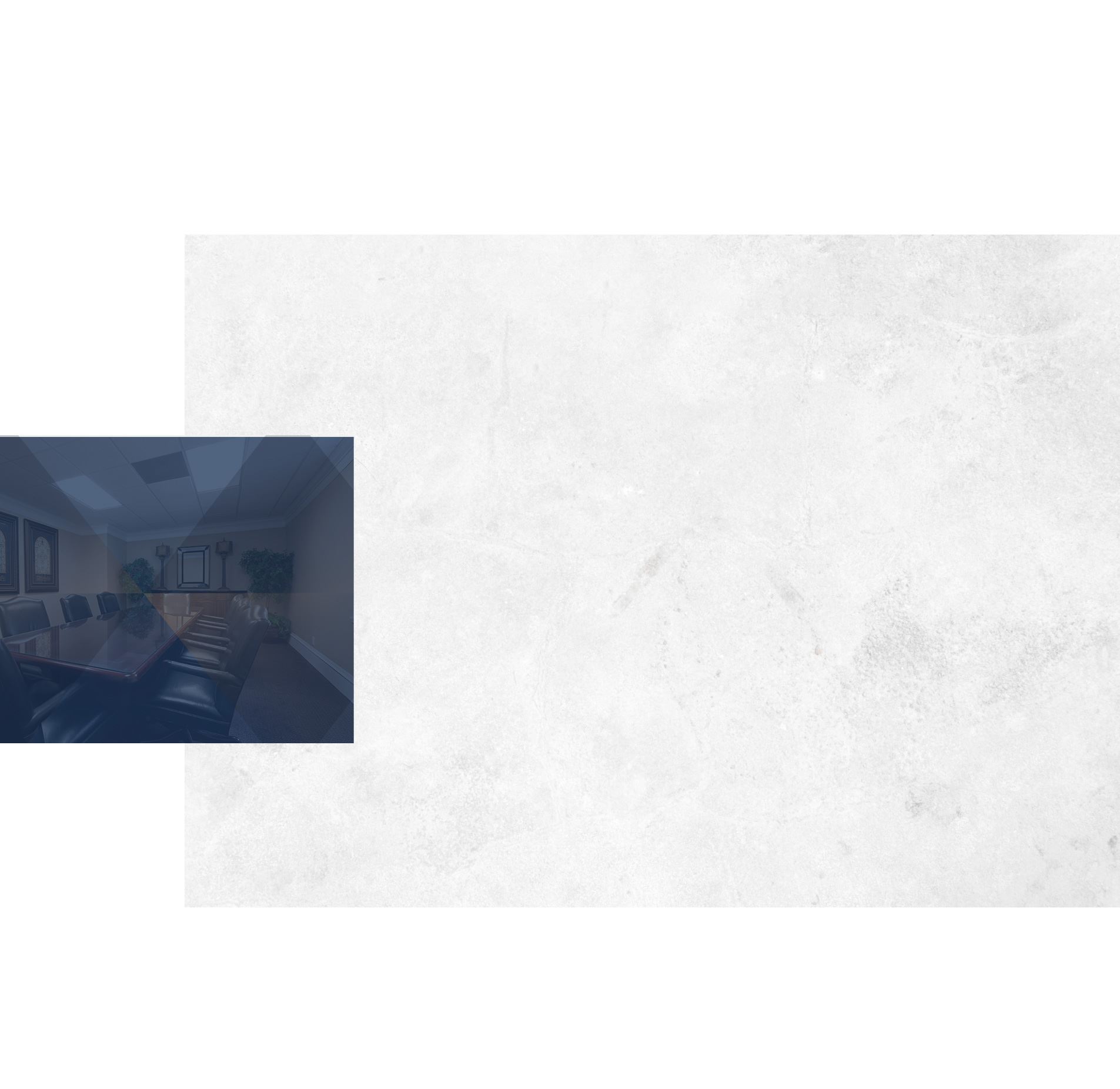 Experienced Legal Advocates
Helping Florida Residents Since 1994
Our mission is to provide our clients with the most professional, ethical and compassionate legal representation possible by working together as a team.