Product Liability Attorneys, FL
Manufacturers have a responsibility to create safe products for consumers. When they fail to do so, it may result in severe injuries or even loss of life. If you have been injured and believe it was caused by a defective or dangerous product, a defective product lawyer may be able to help you obtain compensation for your losses.
On This Page:
To talk to someone about your potential products liability claim, call (888) 444-8508 today.
What Is Product Liability?
Product liability is an area of the law that allows consumers, injured by defective products, to be compensated for their injuries or illness A defective product can cause injuries when it fails, is improperly designed, improperly labeled, or made of shoddy materials. The liability can extend to the manufacturer, supplier, and retailer or distributor of the product.
How Can A Product Be Defective?
Under Florida law, there are at least three different product defect theories that form the basis of a successful product liability case:
Manufacturing Defects: A manufacturing defect occurs when the product that causes the injury is different from other items that were manufactured by the same defendant. Manufacturing defects result from some mishap in the manufacturing process itself, improper workmanship, or because defective materials were used in the construction of the product.
Design Defects: A design defect occurs when all of the similar products manufactured by the defendant are the same, and they all have a design feature that is in itself defective and dangerous. A majority of cases claiming design defects involve injuries caused as a result of structural defects, lack of safety features, and a lack of suitability for intended purposes.
Failure to Warn: Duty to warn cases frequently arise in the areas of power tools, heavy equipment, prescription drugs, dietary supplements and other potentially dangerous products which are sold without the proper warnings. In addition, a warning will rarely shield a manufacturer from liability for a manufacturing or design defect.
Types Of Defective Products
Almost any type of product that is poorly designed or manufactured, or not properly tested, could potentially be defective and unsafe. leading to injuries or even loss of life. This includes:
Defective Medical Products
Vaginal mesh
DePuy hip implant
Zimmer Durom hip implant
Triad alcohol wipes
Medtronic INFUSE Bone Graft
Pain pumps
Surgical tools
Birth Control
Yaz & Yasmin
Mirena
NuvaRing
Unsafe Drugs
Chantix
Invokana
Levaquin
Zicam
Consumer Products
Energy Drinks
Toys
Appliances
Cribs
Strollers
Blinds
Grills
Motorcycle, ATV, Truck And Auto Defects And/Or Defective Parts
Defective tire design
Defective brakes
Faulty seatbelts
Poorly designed roofs
Defective Airbags
Building Materials
Types of Product Liability Cases We Can Help With
Manufacturer negligence and poor product design can lead to devastating injuries, including severe burns, spinal cord injuries, broken bones, whiplash, traumatic brain injury and even loss of life.
Product liability attorneys at Burnetti, P.A. represent consumers harmed by:
Defective product design
Machinery defects
Defective manufacturing
Faulty assembly
Dangerous equipment
Inadequate labeling and product warnings
Poor or confusing instructions
Hazardous materials used in constructing the product
How Product Liability Attorneys May Be Able To Help You
There are many factors that may contribute to defective products injury. The injury law firm Burnetti, P.A. are experienced in investigating defective product cases to understand how the injury occurred, plus identifying and/or ruling out potentially responsible parties and preserving evidence.
A product liability lawyer may also be able to help you pursue a claim against the correct entity or entities responsible for the injury, including the manufacturer of the product, a manufacturer of the products' parts, the retail store that sold the products, or other negligent parties.
Contact A Defective Product Lawyer In Florida
Burnetti, P.A. represents Lakeland, Tampa, and Orlando, Florida consumers harmed by defective or dangerous products and drugs.
If you believe your injury or the death of a loved one was caused by foreseeable factors, a defective product lawyer may be able to help you pursue a claim. Contact Burnetti, P.A. for a free consultation today.
Frequently Asked Questions About Product Liability And Defective Products
What Is The Statute Of Limitations For A Defective Or Dangerous Product Case?
Generally, the statute of limitations in Florida for a defective or dangerous product case is four years from the date of the injury.
What kind of claims can be brought for product liability in Florida?
There are at least three theories of liability in a product liability case:
Negligence
Breach of warranty
Strict liability
Can A Defective Product Come With Warnings That Make The Product Safe?
The answer is generally, no. If a product has the ability to cause injury when used by a consumer who is following the instructions and this danger could have been reasonably corrected in the design or manufacturing process, warnings do not convert a defective product into a safe product. The manufacturer cannot simply warn of unreasonable dangers that may exist in its product.
Don't Things Just Break From Time To Time?
An injury does not necessarily mean the product is defective. Product liability does result when it was produced with inferior materials based on a defective design. A well-designed item can break, but often products break because they are poorly made. Even if you have used the product in a way it was not intended, the manufacturer should anticipate any unforeseen product use and may still be held liable.
What If My Product Was Made Outside Of The U.S?
Many products may be produced outside of the U.S. or a portion of the final product may have been outsourced to foreign manufacturers. However, once that product is marketed and sold in this country, the corporation making the profit is subject to domestic laws.
Who Is Held Responsible?
When a product is sold to consumers, there is an implication, if not an outright promise, that it is safe and works as promoted. When the product fails, you may have an action against the manufacturer and everyone who distributed the product.
What Can I Expect To Collect And What Will It Cost To Do So?
Burnetti, P.A. takes cases on a contingency basis, so you have no out-of-pocket costs. The law firm collects their fees and costs at the time of recovery or following a successful jury trial. Damages include:
Lost time at work
Future impairment of loss earnings
Past medical bills
Future medical bills
Pain and suffering
Punitive damages (may be collected depending on the facts of your case)
What Can I Expect The Other Side To Do?
You can expect them to blame you for your own injury. They are likely to say you didn't take your medication as prescribed, or you failed to properly buckle up and that's why you were injured. In order to overcome these assertions, we need to prove that the product was defective, regardless of the users' input. Otherwise, there is a standard for a comparative fault that may allow you to recover a portion of damages attributed to the defective product.
How Do We Prove The Other Side Is Negligent?
You may not have to. Depending on your state, product liability attorneys may only have to prove strict liability which means we do not have to prove fault, just that the product is defective and caused your injuries.
What Can I Do To Help With My Case?
First, keep the product or make sure it is preserved. That will be the evidence we need to make your case. If you have a receipt from the place of purchase we will need that as well. Keep your user manuals or materials that came with the product. If you have photos, keep them in a secure place. Were there any witnesses and do you have their contact information? Receipts will be needed to prove your out-of-pocket cost for repairs. Keep detailed notes on everything related to the defective product.

What Sets Us Apart?
Reasons to Trust Burnetti, P.A. with Your Case
A Proven Record of Results

We have recovered millions of dollars for our clients, including many multi-million-dollar verdicts and settlements.

A Culture of Customer Service

We treat all of our clients like family, requiring regular calls to clients in an effort to promote the best possible client experience.

Decades of Unwavering Service

Our firm has proudly served injured people throughout the state of Florida for 30 years, and we're just getting started.

A Network of Support

We help clients find doctors, deal with insurance companies and recover compensation for medical bills and lost wages.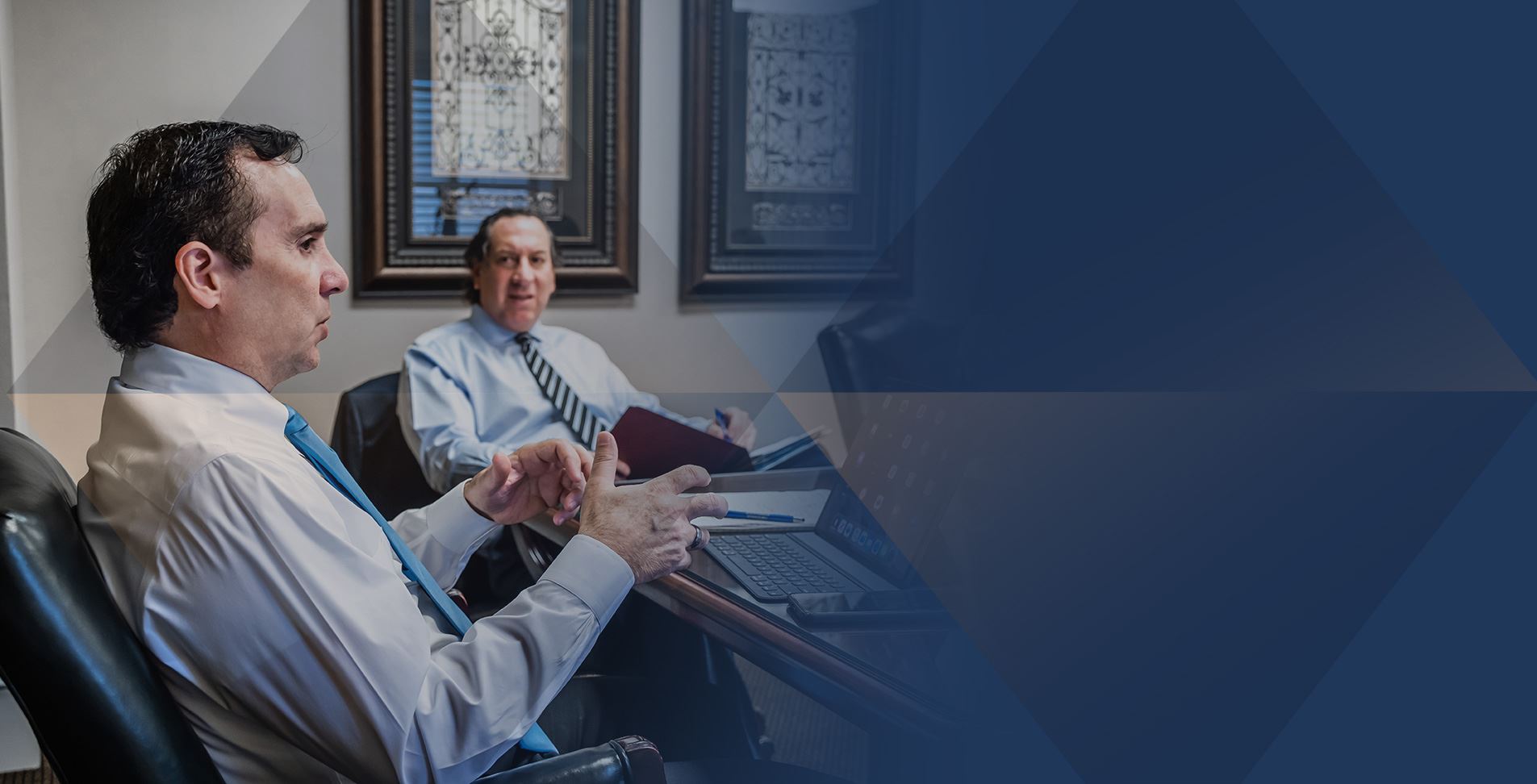 Our Testimonials
Hear From Clients Across the State of Florida
- Michelle M.

- Jeannette D.

- Gerard E.

- Evelyn B. R.

- Chuck S.