Who Is Liable in a Nursing Home Abuse Case?

Ask anyone who has moved their loved one into a nursing home, and they'll tell you it was the hardest decision they ever made. It is hard to admit that you can no longer take care of your loved one. But it is often the only choice you have. You can't offer your mom or dad around the clock care. You have a job and your own family to take care of. And, if your family is like so many others that we see, you may be the only one of your siblings who step up and take care of your parents. This means the decision to move them into a nursing home is left in your hands. You do your research and find a home that has a great reputation. You walk the halls and talk to the staff. You truly feel that you are placing your mom or dad in a home where they will be safe and well taken care of. When you learn that your loved one suffered nursing home abuse in Florida, you will be hurt and frustrated. You'll also want justice.
Nursing home abuse is when an elderly resident at a nursing home does not receive suitable care or treatment at the expected levels. Such negligence can result in physical or personal injury, mental pain and anguish, as well as depression and other problems. Nursing home abuse is very serious because a nursing home is tasked with taking care of the elderly who are typically unable to care for themselves. Failure to do is a serious breach of trust. In most nursing home abuse cases, the facility is to blame for mistreatment and negligence. However, in some cases, other parties may also be responsible and liable for the abuse.
A Nursing Home Abuse Attorney Can Help
This is when it's important to call and talk to an experienced nursing home abuse lawyer in Florida. They'll review your case and let you know what you need to do. They'll likely advise you to move your loved one as soon as possible. They can even help find a new nursing home that will take proper care of your loved one. They will then contact the nursing home administrator to get their insurance information. They'll file a claim against the insurance policy for whatever damages they feel your loved one is entitled to. Finally, they'll file a lawsuit against any of the people they believe are responsible for your loved one's abuse. Call and talk to an experienced nursing home abuse lawyer right away. They'll take care of the legal side of things while your family takes care of your loved one.
When A Nursing Home Is Liable
A nursing home is responsible for the physical well-being, overall health and hygiene, food and other aspects of an elderly resident. Not only such care must be provided to a resident, it must also meet a certain quality of standards. When a nursing home fails to suitably provide such care, it is held in breach of the duty of care it owes to the elderly residents.
Such breach may include:
Not suitably providing necessities such as food or water
Not providing timely medication or neglecting the medical needs of a person in other ways
Not monitoring staff behavior to ensure conformance with standards
Failure to train the staff in adequately caring for the patients
Failure to take standard safety measures to protect the residents from any physical danger
Failure to identify or prevent intentional abuse of the residents by the staff
These are some of the forms of negligence in which a nursing home will be held liable. For instance, if a nursing home resident slipped and fell due to water on the floor, the nursing home will be found responsible. Similarly, if there are guardrails missing or a staff member with criminal record is hired, the nursing home is liable for any losses caused by this.
The instances where a nursing home is held liable are virtually endless. If you have a loved one who has suffered abuse at a nursing home, you must contact a nursing home abuse attorney as soon as possible. The attorney will help you determine whether abuse has occurred as well as whether or not you can hold the nursing home responsible for the abuse.
There Could Be Multiple People Responsible For The Abuse And Neglect
One may think that the only person who would be responsible for a nursing home abuse case are the nurses and doctors. This isn't the case. There could be all sorts of people liable for your loved one's abuse and neglect. Some of these include the following:
Aides – Certified nursing assistants or aides are often the culprits of nursing home abuse and neglect. They are the ones who are usually caught stealing from a resident. Nurses and doctors don't typically do this. They earn enough that they would never risk going to jail or being sued for this kind of thing. But CNAs don't make much more than minimum wage in Florida. They may be more tempted to steal from your mom or dad.
Other residents – If your loved one is abused by another resident,, you can still sue the nursing home. They are responsible for making sure other residents don't hurt your loved one. This includes all sorts of abuse, including physical abuse and sexual abuse. If your loved one is hurt at the hands of another resident, your nursing home abuse lawyer will file a claim against both the nursing home and the other resident.
When A Third Party Is Liable
In some cases, it is a third-party that is liable for the pain, suffering, injury and damage to residents in a nursing home. For instance, if a resident suffers due to the unexpected side-effects of a medication, it is the manufacturing company that will be held liable for the losses.
Similarly, if a resident's wheelchair malfunctioned and caused an injury, the at-fault parties in this case may be the manufacturer, the company the maintains the wheelchair or the staff member that operates it. Malfunctions in other equipment at a nursing home can also be attributed to a third party if an inherent manufacturing flaw is found. However, if the nursing home failed to properly maintain or use the equipment, the fault will lie with the facility.
Your Florida Elder Abuse Lawyer Needs To Prove Liability In A Nursing Home Abuse Case
When you file a lawsuit against a nursing home for abuse, the burden of proof lies with you. This means that you must provide evidence to show that the nursing home failed to maintain the required standard of care and treatment. You must also demonstrate that this breach of duty of care was directly responsible for the injury or death of the victim. Documents, reports, CCTV footage and other forms of evidence can be used to back up the lawsuit.
Hiring An Elder Abuse Lawyer
Nursing home abuse cases are fairly complex. As touched above, it is important to determine which party is at fault before you can file a lawsuit for negligence. Often the fault is unclear, in which case you need the services of a legal expert to first define and identify the negligence. This is where a nursing home abuse attorney can be of great help.
Here at Burnetti, P.A., our Florida nursing home abuse attorneys have worked with a large number of abuse cases over the years. We understand the pain, the breach of trust and the sheer negligence that is often involved in such cases. This is why we carefully work on nursing home abuse cases, identify the party at fault and then help you recover the maximum amount of damages from this party.
Contact us today to a book a FREE consultation and discuss your case with our attorneys.

What Sets Us Apart?
Reasons to Trust Burnetti, P.A. with Your Case
A Proven Record of Results

We have recovered millions of dollars for our clients, including many multi-million-dollar verdicts and settlements.

A Culture of Customer Service

We treat all of our clients like family, requiring regular calls to clients in an effort to promote the best possible client experience.

Decades of Unwavering Service

Our firm has proudly served injured people throughout the state of Florida for 30 years, and we're just getting started.

A Network of Support

We help clients find doctors, deal with insurance companies and recover compensation for medical bills and lost wages.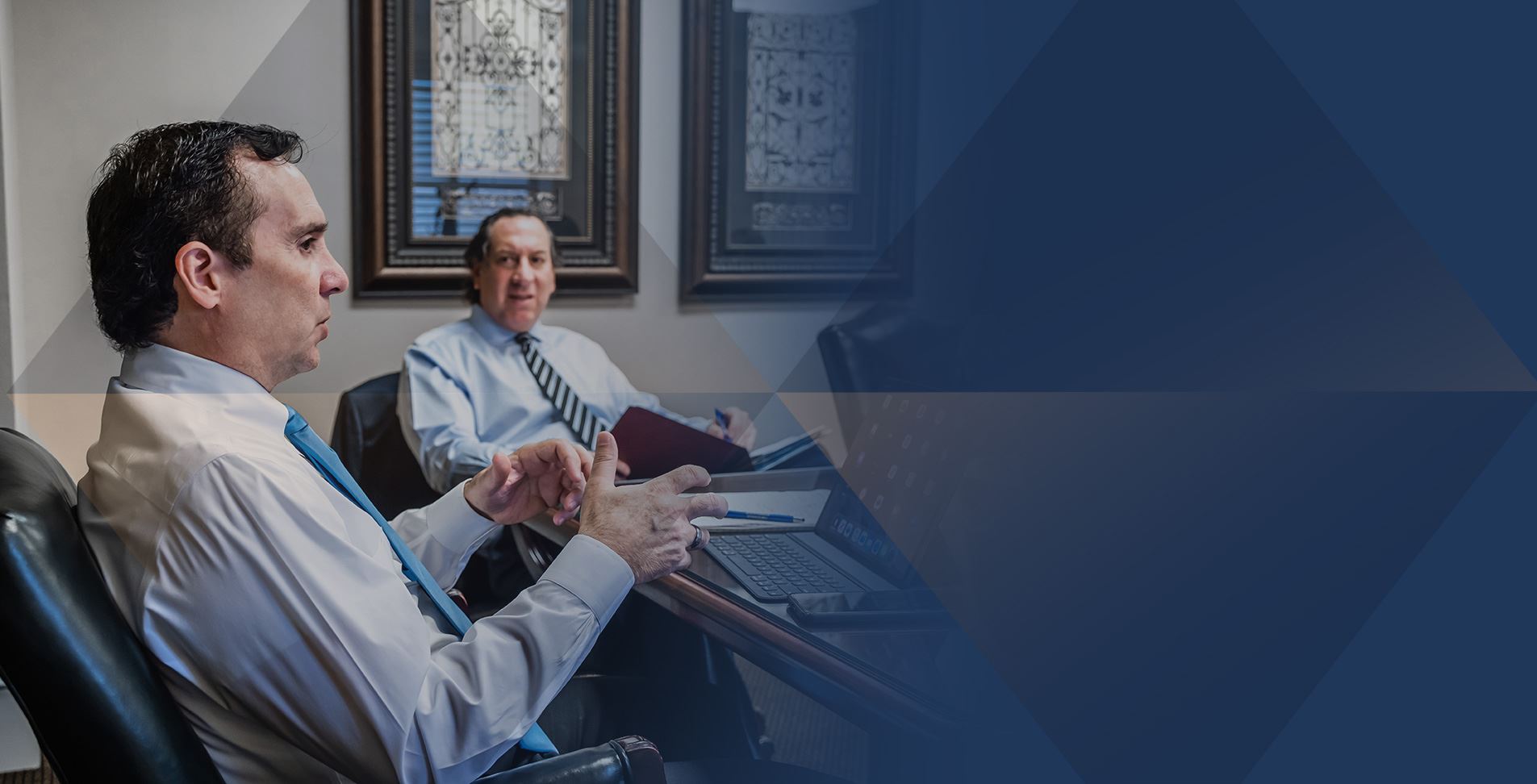 Our Testimonials
Hear From Clients Across the State of Florida
- Michelle M.

- Jeannette D.

- Gerard E.

- Evelyn B. R.

- Chuck S.