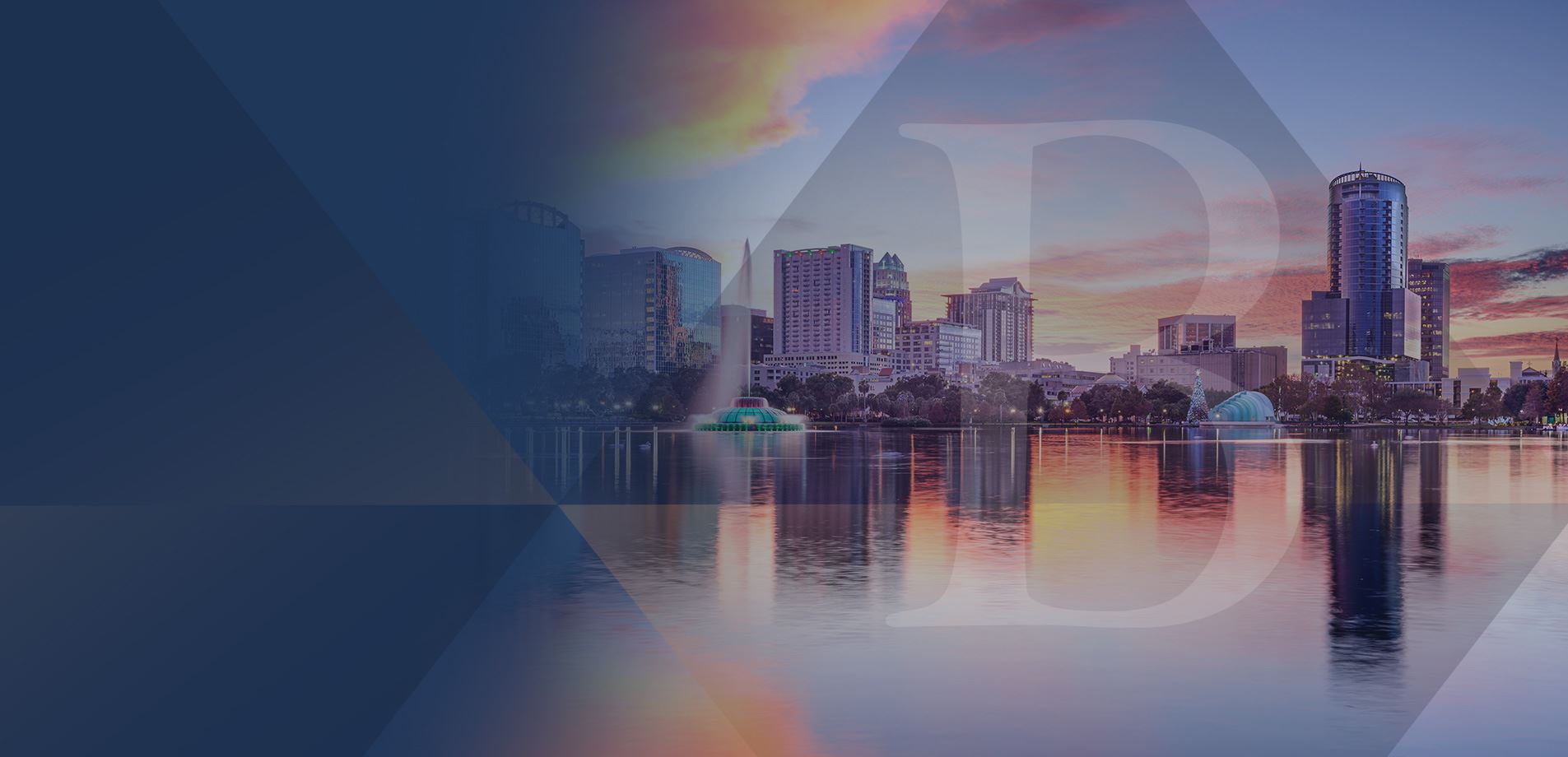 Orlando Personal Injury Attorneys Proudly Serving Injured Clients Across the State of Florida for Over 25 Years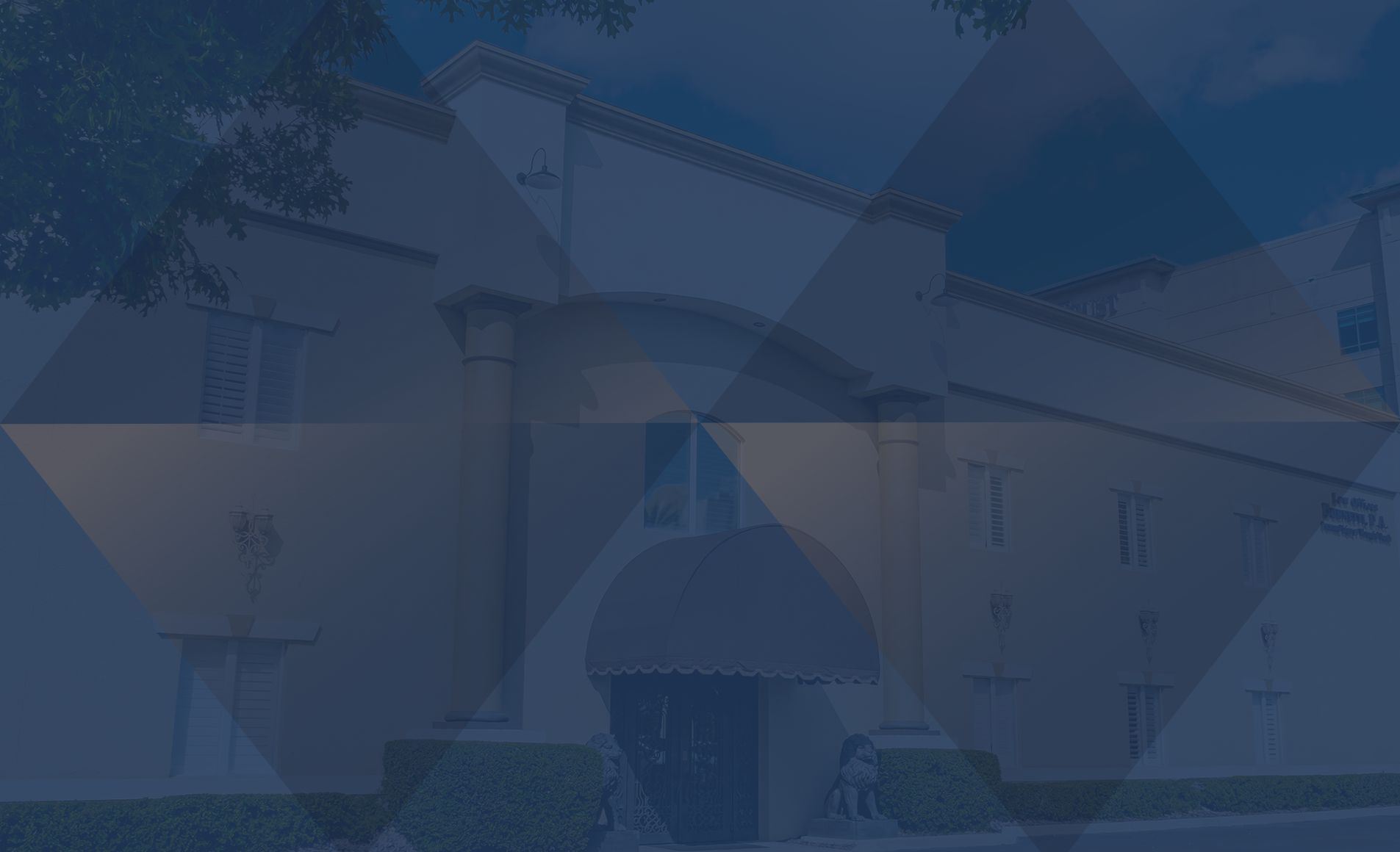 How We Can Help You
Types of Injury Cases We Handle
The Importance Of Having An Experienced Personal Injury Attorney On Your Side
All personal injury cases revolve around proving negligence. This is difficult for an untrained person to do, especially when they are nursing injuries. In order to receive the highest possible compensation, you need to have a personal injury attorney in Orlando assisting you. Attorneys know the four key elements of negligence: duty of care, breach of that duty, causation, and damages. They know how to establish them in support of your claim for damages.
A duty of care is an obligation to avoid causing injury to someone else. For example, drivers should take reasonable steps to avoid causing injury to other road users. A breach of duty means the person allowed or created a dangerous situation. This is the case if a driver drives above the speed limit or drives under the influence. Proving a breach of duty is not enough to support a claim of negligence. The driver may argue that while he was negligent, he did not cause your injuries. He may claim you caused the accident because you were not paying attention. You must be able to attach a dollar value to your claim and support it with evidence. If the driver hit you but you were not injured, you can't seek damages for personal injury.
The attorneys at Burnetti, P.A. know the concept of negligence well. They know they need to bring strong evidence to support all claims. You don't want to try to handle insurance negotiations or court cases on your own. The defendant will be putting a lot of effort into fighting your claim so you need to have support.
Cases of sexual assault and wrongful death can be especially traumatic. Our personal injury lawyers are compassionate, tactful and professional. They will handle your case as delicately as possible while taking the fight to those responsible.
A Proven Record of Results

We have recovered millions of dollars for our clients, including many multi-million-dollar verdicts and settlements.

A Culture of Customer Service

We treat all of our clients like family, requiring regular calls to clients in an effort to promote the best possible client experience.

Decades of Unwavering Service

Our firm has proudly served injured people throughout the state of Florida for 30 years, and we're just getting started.

A Network of Support

We help clients find doctors, deal with insurance companies and recover compensation for medical bills and lost wages.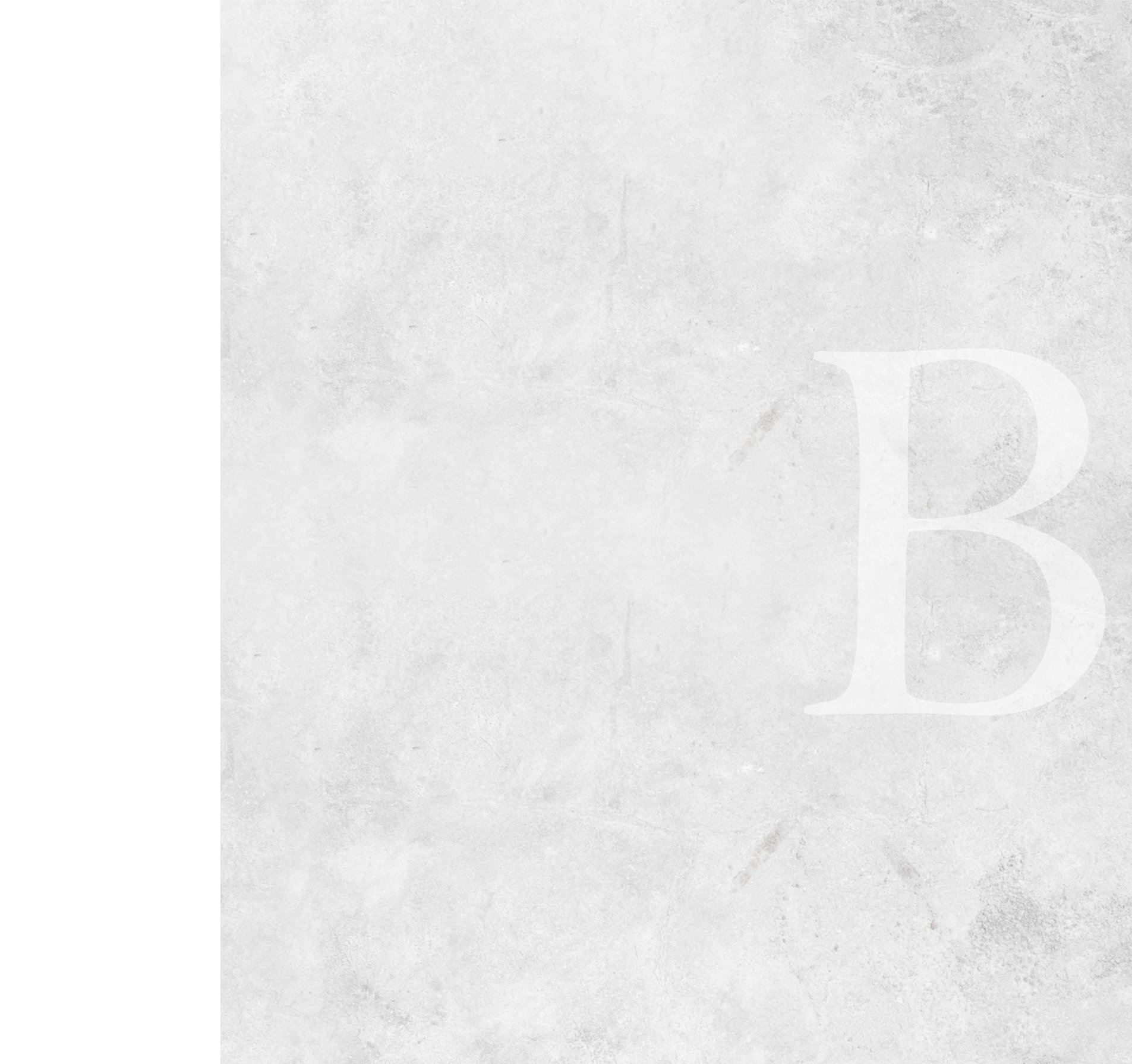 Type Of Cases Our Orlando Personal Injury Attorneys Handle
If you have suffered any type of injury because of someone's actions or inaction, contact us. While we handle certain types of cases more frequently, we work with all injury victims. In the case of wrongful death, our doors are open to close relatives. The key aspects of proving negligence are the same regardless of how the accident occurred. We have access to experts in several fields who add to our own areas of expertise. At Burnetti, P.A. we handle everything from car accidents to insurance disputes and Uber accidents. Below, we go into more detail about some of the many types of cases we represent.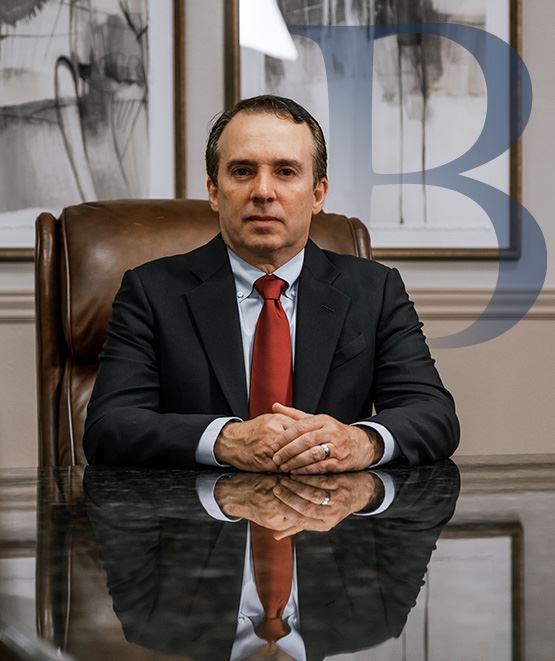 Successful Verdicts & Settlements
Serious Lawyers, Serious Results
DUI Car Accident $7.25 Million

$7,250,000 recovery due to a car accident resulting in death by a driver under the influence of an illegal substance.

Hospital Medical Malpractice $3.8 Million

$3,820,000 verdict on behalf of a woman who suffered traumatic brain injury due to failure provide proper care.

Helicopter Crash $2.5 Million

$2,500,000 recovery for a pilot involved in a helicopter crash.

Trucking Accident $2 Million

$2,000,000 recovery for a family who lost their adult child due to a trucking accident.

Wrongful Death $1.9 Million

$1,964,000 settlement for a mother who received four times the amount of medication that resulted in her death.

Trucking Accident $1.9 Million

$1,900,000 verdict for a trucking accident that resulted in the death of an adult child.

Personal Injury $1,750,000

We were able to obtain a settlement agreement of $1,750,000.00 on our client's behalf.

Confidential Settlement $1.5 Million

Defective Product $1.25 Million

$1,250,000 recovery due to severe injury caused by car radiator explosion.

Medical Malpractice $1 Million

$1,062,500 settlement for a medical malpractice case resulting in injury.
Car Accidents
Car accidents continue to be a major problem in the Sunshine State. In 2021, there were 400,431 crashes and 252,562 total injuries were recorded. In the Orlando Metropolitan Area and Central Florida, 27,390 car crashes were recorded. Statistics show 13,802 of those accidents resulted in 23,065 injuries.
Injuries from accidents typically include head and back injuries, neck and chest injuries and cuts and bruises about the body. Head and back injuries are common because of the force with which vehicles collide. The head may hit the steering wheel, window or windshield. A foreign object may even penetrate the brain. Common back injuries include spinal cord damage and herniated discs.
In relation to neck injuries, whiplash is the most common. It often occurs in rear-end accidents when the head and neck are jerked forward while the body stays still. This motion damages the muscles, ligaments, and tendons. Whiplash can vary from mild to severe.
Some of the chest injuries which occur during accidents are caused by the seatbelt. When the seatbelt tightens to prevent the person from being ejected from the vehicle, many injuries are possible. These can range from minor abrasions and bruising to rib and sternum fractures organ injuries and intestinal injuries.
Car accidents have several causes including:
Driving under the influence,
Driving while fatigued
Distracted driving
Road conditions
Weather conditions
Mechanical issues
Workers' Comp
If you've suffered injuries in the course of your work, you may be covered by workers' compensation. This is a form of insurance which your employer buys for situations such as this. Workers' comp ensures your medical bills are paid and you get compensation for time away from work. The amount of compensation you get depends on the nature of your injury and your prognosis. Unlike other types of personal injury, you don't have to prove your employer was at fault. However, you need to show that you were injured while on the job.
In Orlando, FL, you can be compensated for medical bills, impairment, temporary partial disability, and temporary total disability. However, it is not always to collect benefits. The workers' comp insurer may deny your claim or agree to pay a substantially reduced sum. In addition, you may disagree with the diagnosis of the doctor approved by your employer. These situations can complicate matters. Our personal injury attorneys in Orlando, FL can sort through all the details. They can help you to get the compensation you deserve either through settlement or formal court action.
Boating Accidents
Going out on the water should be fun in Orlando, FL. Unfortunately, not all boat operators take the necessary steps to ensure safety. Falls overboard and slips and falls often cause injuries. This can be due to overcrowding, collisions with other watercraft or careless operation of vessels.
Burn Injuries
These can be debilitating and disfiguring. Burn injuries may result from explosions, car accidents or fires. They are expensive to treat and victims often suffer emotional distress along with the pain. If someone else's negligence led to the burns, they should have to pay. A personal injury attorney in Orlando, FL can help.
Construction Accidents
Falls, electrocution, and getting hit by objects are coming on construction sites. While the work is inherently dangerous, employers have a duty to ensure worksites are as safe as possible. If you or a loved one is injured on a construction site, you can seek recourse.
Drunk Driving Accidents
Drivers who get behind the wheel while intoxicated breach the duty of care they owe to other road users. Drunk drivers speed, drive erratically and run stop lights, leaving several injuries in their wake. They have poor judgment and poor reflexes. They should be made to pay for their reckless behavior.
Hurricane Insurance
Homeowners purchase hurricane insurance because they know the damage storms can do. Not only do they destroy homes, but people get hurt in the process. Unfortunately, sometimes insurance companies don't want to offer compensation for their losses. This is when homeowners come to Burnetti, P.A. for help in negotiations.
Maritime Accidents
Both large cruise ships and small pleasure craft take advantage of Orlando's beautiful waters. However, it's not all fun and game and sometimes accidents occur. They may be due to operator inexperience or inattention as well as overcrowding and unsafe speeds. Victims typically fall overboard or get hurt when the boat capsizes.
Mesothelioma/Asbestos
Exposure to asbestos can result in several serious conditions including mesothelioma. This is a form of cancer which affects the lungs, heart, and abdomen. People with mesothelioma may be treated with chemotherapy, radiation or surgery. The road to recovery can be long and expensive.
Premises Liability
Property owners have a duty to maintain safe premises for visitors. If they don't, poorly maintained sections of their property may lead to injury. Visitors may fall because of uneven surfaces or get struck on the head by falling debris. A premises liability attorney in Orlando, FL can help victims seek compensation.
Retirement Home Abuse
Elderly people are vulnerable to retirement home abuse because of their diminished health. When retirement home staff don't have proper training or they are overworked, they become more like to abuse residents. Abuse can take the form of neglect, physical abuse, emotional abuse, financial abuse or sexual abuse. Knowing the signs can help relatives know when to seek help.
Slip And Fall
Wet floors, uneven walking surfaces, loose carpets, and missing tiles can all cause slips and falls. Victims may have recourse if the property owner owed them a duty of care. Back injuries, head injuries, broken bones, and bruises are the common injuries which result from a fall.
Spinal Cord Injuries
Spinal cord injuries can result from several types of accidents. These include vehicle accidents, falls, and assault. The pain is usually severe and it makes it very difficult to perform everyday tasks. Sometimes the full effects aren't felt until years after the accident. This means the cost of treatment is high and recovery can take a long time.
Truck Accidents
By virtue of their size, semi-trucks and tractor-trailers tend to cause significant injuries. Even simple things like a failure to signal can cause a major accident when a truck is involved. Truck accidents may be caused by improper lane changes, reckless driving, overloading or failure to secure a load.
Wrongful Death
It is usually very hard for families when a loved one dies due to someone else's negligence or reckless behavior. While no amount of money can bring back their relative, compensation can help them to move on. Wrongful death claims can follow car accidents, workplace deaths, medical malpractice or other accidents. Relative can receive compensation for funeral and medical expenses, loss of support, and loss of services.
Nursing Home
Nursing homes in Orlando, FL are supposed to be havens for the elderly but sometimes they are not. Many senior citizens are neglected or abused when they should be living their lives in dignity. Sometimes they are afraid to speak up so relatives need to be observant. They need to know the signs of abuse so they can reach out to a personal injury lawyer for help.
Nursing home abuse can be physical, sexual, emotional or financial. It can also take the form of neglect. Abuse in care facilities is often due to understaffing, poor training or poor supervision. Inadequate background checks may also be responsible.
Signs of abuse or neglect include:
Sudden weight loss
Unexplained injuries
Sudden changes in personality
Sexually transmitted diseases
Dehydration
Bedsores
Overmedication
If you notice any of these signs of abuse, consult a personal injury lawyer in Orlando, FL. They can investigate the case and find evidence of abuse if there is any. They will also identify the correct at-fault party. Specific workers, nursing home management, a doctor or even a wheelchair manufacturer can be held liable. If you opt to file a lawsuit against the responsible party, you will get damages if you can prove negligence. Compensation can take the form of economic, non-economic or punitive damages.
Airplane Accidents
Airplane accidents aren't that common but when they occur, the results can be catastrophic. Crashes are more likely to occur on private aircraft rather than commercial ones and they rarely leave survivors. Airplane accidents can be due to pilot error, poor aircraft maintenance, and faulty equipment. These types of claims must be handled carefully by personal injury lawyer in Orlando, FL.
Bike Accidents
Bicyclists are particularly vulnerable in traffic accidents. Motorists often don't see or respect them and they have little to protect them. When a cyclist is hit by a car or truck, they can suffer serious injuries. Traumatic brain injuries, spinal damage, and broken bones often result. These are costly to treat and recovery time may be lengthy. Victims would do well to retain a bike accident attorney to help them get compensation.
Birth Injuries
Sometimes babies are injured during or just after labor and delivery. Some injuries are unavoidable but others are due to the action or inaction of medical personnel. Birth injuries can result in severe mental or physical disabilities. If someone was negligent, they should be made to compensate the child's parents.
Brain Injuries
Blows to the head are common in many types of accidents. Brain injuries can range from mild concussions to severely debilitating conditions. Some victims never work again and have to relearn how to do basic tasks. Their recovery is often long and painful and they deserve to be compensated.
Bus Accidents
When a bus gets into an accident, passengers can suffer a wide range of injuries. Whiplash, head injuries, bone fractures, and soft tissue injuries are common. Because of their sizes, buses can cause a lot of damage. Bus accidents typically have the same possible causes as other road accidents.
Defective Drugs
Sometimes drugs are manufactured poorly and they cause injury to patients. Other times, the drug itself is fine but it carries inadequate instructions or labeling. Doctors, pharmacists, and pharmaceutical manufacturers can all be held liable. If a drug is believed to be defective, a defective drug attorney can help investigate.
Emergency Room Error
When you go to the emergency room, it is with the expectation that you will be treated. However, when emergency room errors occur, you may end up worse than when you went in. doctors, nurses and other personnel can make mistakes in the high-pressure ER setting. They may miss important symptoms or misdiagnose conditions. Sometimes patients are given the wrong medicine.
Insurance Dispute
Medical insurance and other claims also get denied frequently. Insurance companies also delay payments or make extremely low offers. Injury victims usually feel quite hard-done in these situations. However, individuals with a personal injury attorney in Orlando, FL are more likely to get their claims paid.
Medical Malpractice
If a medical professional acts recklessly or negligently and it causes injury, that's a case of medical malpractice. Not every poor outcome is a case of medical malpractice. However, if a healthcare provider fails to act in a way that is reasonably expected, the victim has a case. Both individuals and institutions can be held responsible for malpractice.
Pedestrian Accidents
Pedestrians often get hit by cars in Orlando, FL when they are rightfully crossing the road. Motorists often don't give them the right of way. They may also drive so quickly that they don't see them. Pedestrians can suffer severe and even fatal injuries.
Product Liability
Sometimes, customers get injured when they use a product. The product may be defective or not accompanied by adequate warnings. Everyone in the distribution chain including manufacturers and retailers can be held responsible. Product liability lawyers can help victims to identify the correct defendant. This is important in seeking compensation.
Sexual Assault
Sexual assault is a criminal matter but it can also result in a civil claim. Victims can claim compensation for medical bills, pain and suffering, future health care costs, and loss of enjoyment of life. Their spouse can also claim loss of consortium.
Social Security Disability
After making contributions to social security throughout your working life, you expect to get benefits when you need them. However, it is not always easy to get your claim approved. Social security disability attorneys can make a big difference in whether you get what is due to you.
Train Accident
Train accidents are not as common as road accidents but they do occur. Collisions and derailments are the most likely to occur. They are typically due to operator negligence, conductor error or mechanical error. Inadequate maintenance may also be at fault.
Uber Accidents
Uber accidents are one of the newer types of personal injury cases we handle. Very often, victims are confused about who they should seek compensation from and we help them. They are often surprised to hear that it depends on whether the driver was:
Inactive on the app
Active and available to pick up passengers
Active and carrying a passenger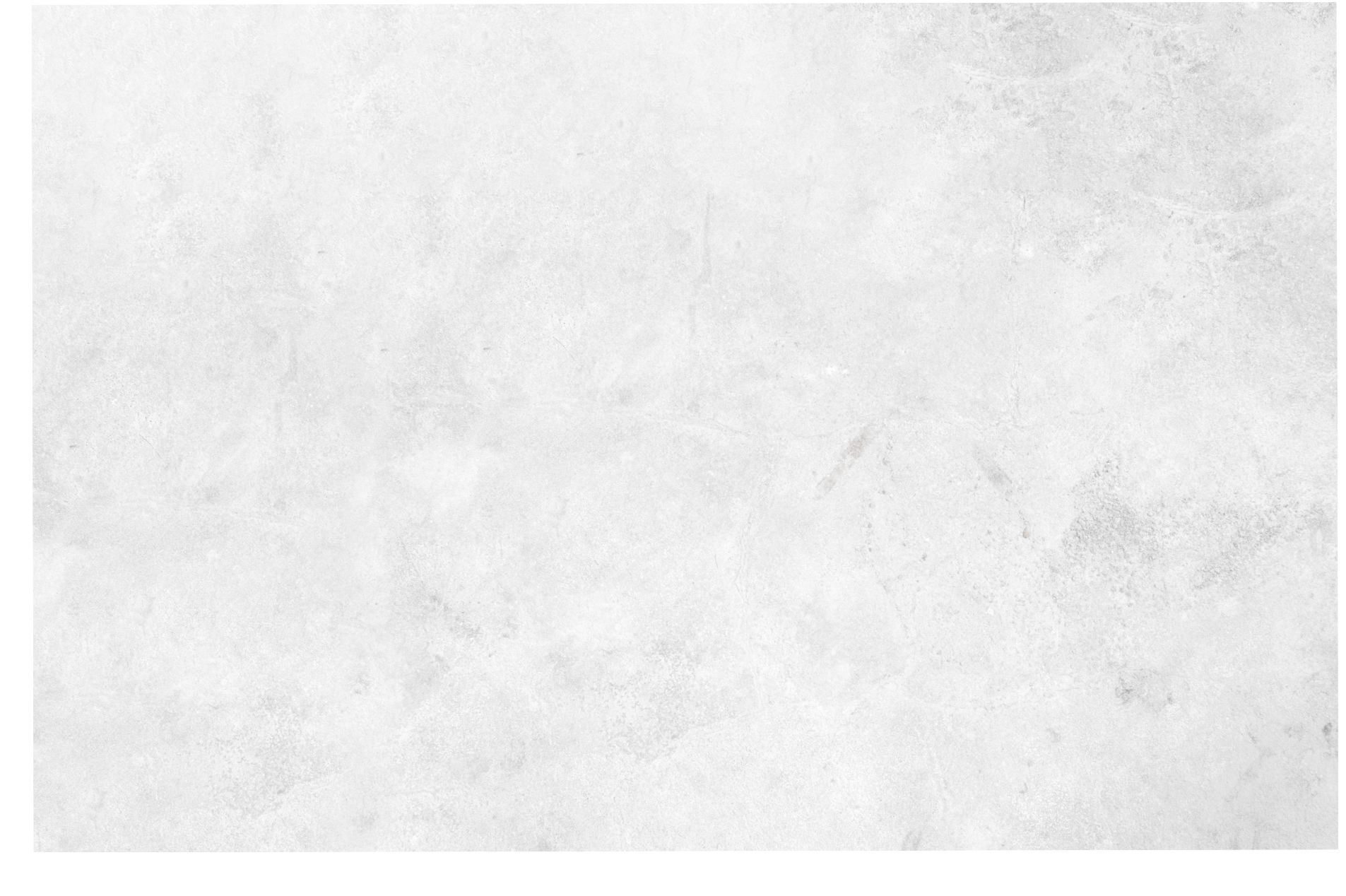 Contact An Orlando Personal Injury Lawyer Today For A Free Consultation
If you have suffered any type of personal injury, don't wait any longer before you consult an attorney. The lawyers at Burnetti, P.A. in Orlando, FL are ready to serve you. We will offer you a free initial consultation. You only have to pay us when we win your case.
Personal injury case can get quite complicated so you shouldn't try to handle them on your own. Instead, focus on recovering from your injuries. We have the experience and skills to gather all the evidence in your case. We can help you file claims, negotiate with insurers and sue negligent parties if necessary.
Regardless of the type of injury you have suffered, we want you to get the compensation you deserve. We believe people who cause injuries to other should be held accountable.
Contact Burnetti, P.A. today to discuss your case with a personal injury lawyer in Orlando, FL. You have nothing to lose by scheduling a free consultation.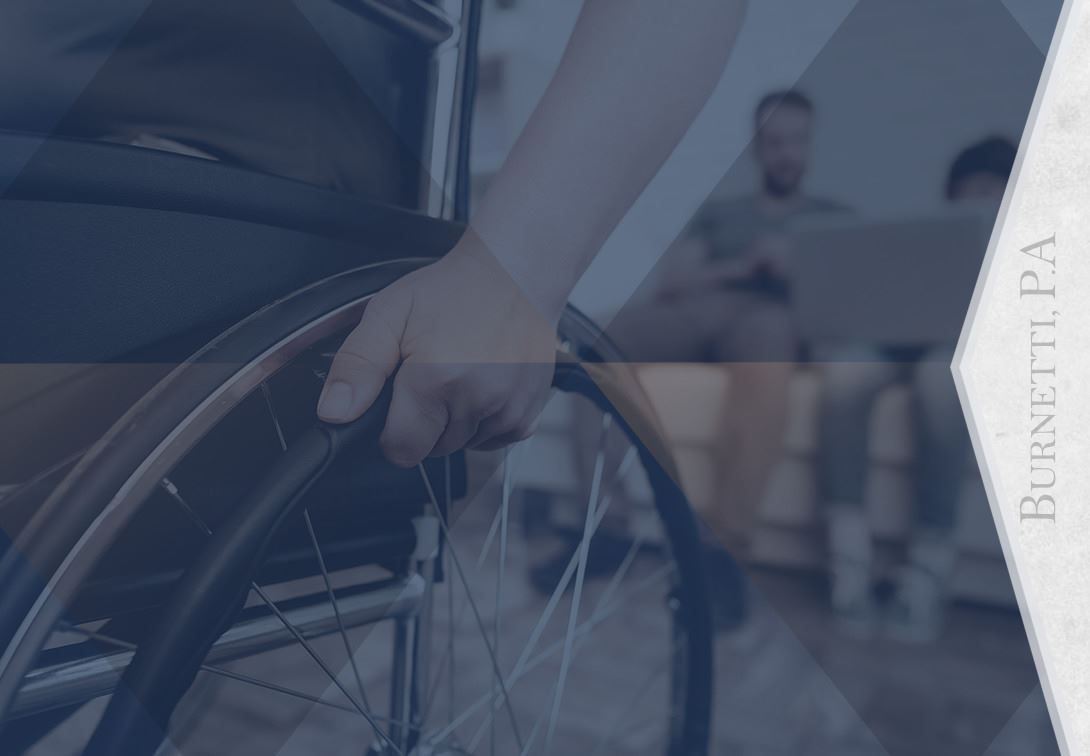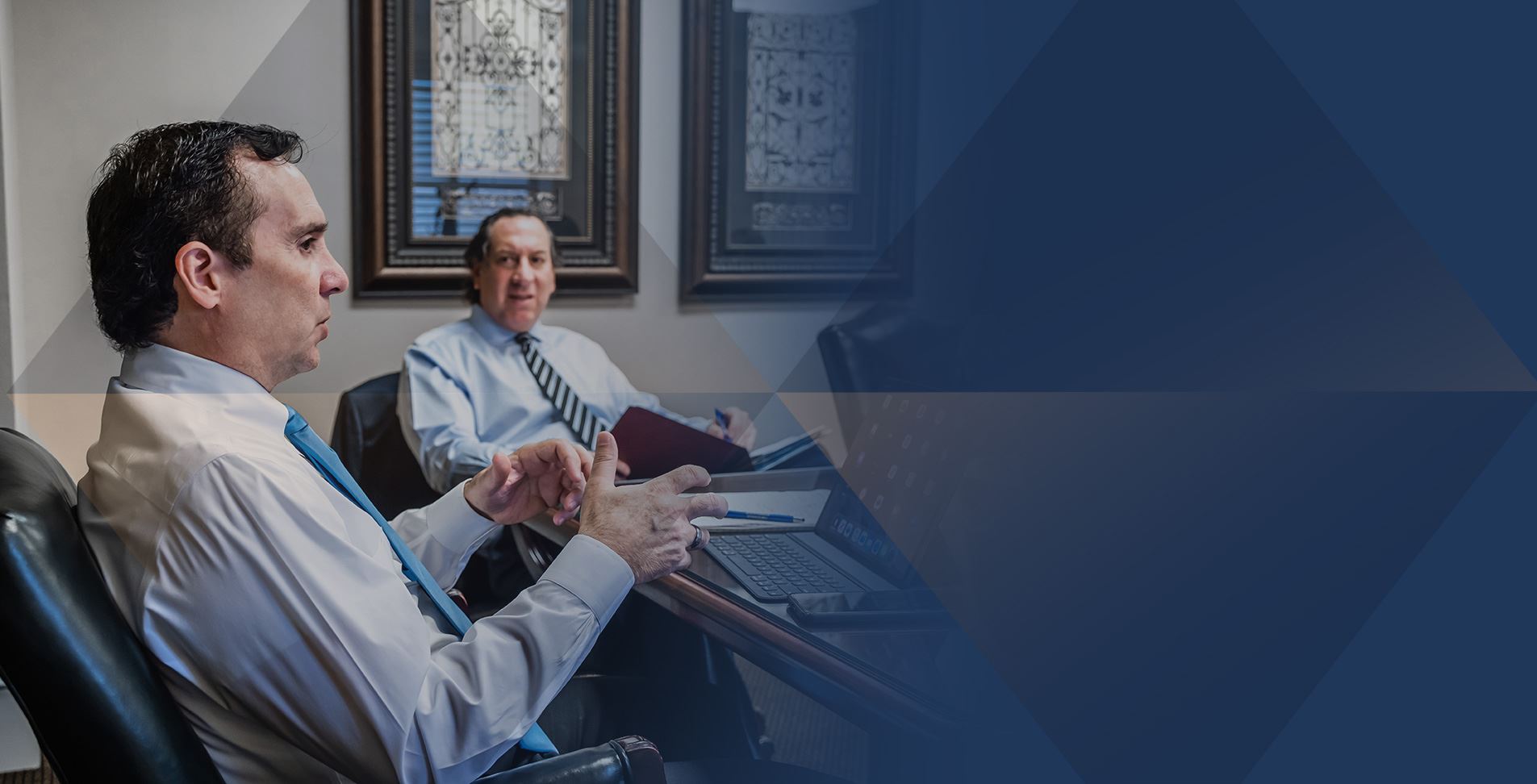 Our Testimonials
Hear From Clients Across the State of Florida
- Michelle M.

- Jeannette D.

- Gerard E.

- Evelyn B. R.

- Chuck S.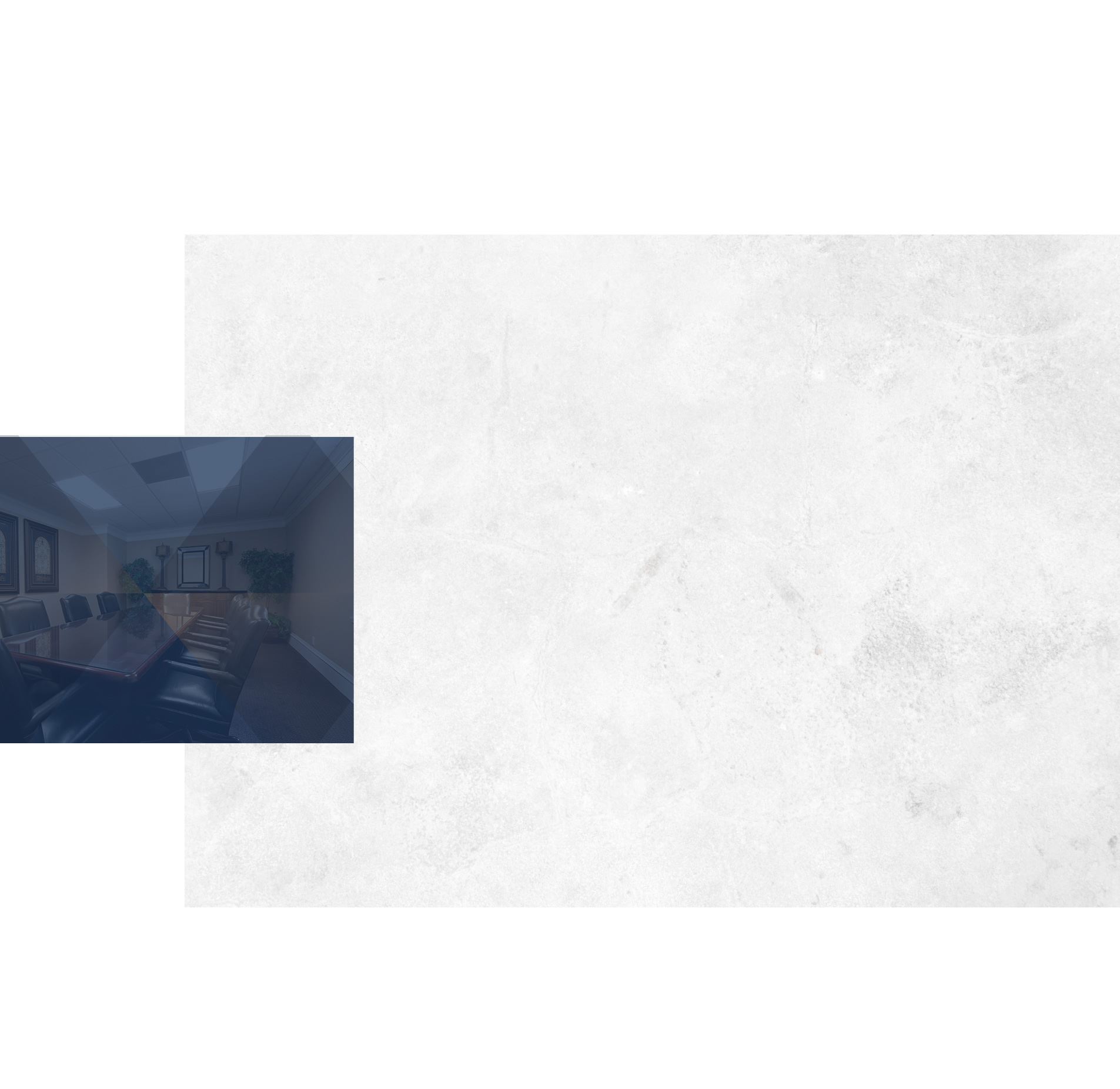 Experienced Legal Advocates
Helping Florida Residents Since 1994
Our mission is to provide our clients with the most professional, ethical and compassionate legal representation possible by working together as a team.