Orlando Pedestrian Accident Lawyers
Orlando claimed the top spot on the 2019 Smart Growth America pedestrian safety report for the most dangerous places for pedestrians according to the calculations of its Dangerous by Design initiative. The Dangerous by Design report accounts for the number of pedestrian deaths in relation to the amount of walking within a particular metropolitan area and other considerations. From 2010 to 2019, a total of 740 pedestrian fatalities were recorded in the Orlando-Kissimee-Sanford area, making it the deadliest metro in the nation.
According to an article published in the Orlando Sentinel, Florida's growth and road design have fostered an environment conducive to the high speed, efficient movement of automobiles, but has created a dangerous obstacle course for bikers, walkers, and other pedestrian travelers. The elderly, tourists, and minorities constitute a disproportionately high number of the pedestrian fatalities.
If you or a loved one has been injured in a pedestrian accident, our Orlando pedestrian accident attorneys at Burnetti, P.A. can help you seek compensation justice. Get in touch with us online today to request a free case review.
Orlando Pedestrian Accidents
In what has become an ongoing epidemic in Orlando, high traffic, multiple lane roads have shown to be the most dangerous for Orlando pedestrian accidents. Pedestrian fatalities cluster along Orlando's high volume roads, such as Orange Blossom Trail, US Highway 192, State Road 50, and State Road 436.
Orlando residents may view additional information about these and other pedestrian accidents with the use of a new tool created by Transportation for America. The interactive map allows users to search by address and obtain a street-view of potentially dangerous intersections, plus pedestrian fatality locations and information.
Safety Tips for Motorists and Pedestrians
With the number of tourists and the unfriendly design of roadways for pedestrian use, it is important for Orlando motorists to stay mindful of everyone's right to the roadway. A few safety tips to keep in mind for a safer journey are:
Pedestrians can be anywhere at anytime – even where they are not expected to be.
Pedestrians can be hard to see – for example, at night, in bad weather, or when emerging from around a parked vehicle.
Stop for pedestrians in the crosswalk.
Stop far enough back so drivers in other lanes can see the pedestrians.
When approaching a crosswalk, drive slowly and be prepared to stop.
Do not pass vehicles that are stopped for pedestrians.
When turning, drivers may have to wait for a break in traffic. When that break comes, be aware of any potential pedestrians that may have stepped into path.
Be extremely attentive in schools and in neighborhoods where children are present.
When children are at play, be aware of both sides of the street. A child may cross to meet another child on the opposite side of the street.
When elderly are present, they may not always see and/or hear the vehicle approaching. Take care.
Obey the speed limit, stop signs, and red lights.
Do not block or park in a crosswalk.
Yield to pedestrians when turning left or right.
No cell phone calls or texts.
Do not drive while impaired.
Bicyclists have as much right to the entire lane as vehicles. Use caution when passing and obey traffic laws as if passing another vehicle.
In addition to driver safety, Orlando pedestrians must also exercise caution and awareness to help reduce the chance of an accident.
Stay in areas designated for pedestrians.
Cross only in crosswalks.
If no sidewalk is present, walk on the side of the road facing traffic (left side of the road).
Make eye contact with drivers before crossing and ensure the driver is not on a cell phone.
Alcohol and drugs affect your ability to walk safely, much like a driver.
Use extra caution when crossing a street with multiple lanes of traffic, high-speed traffic, and traffic congestion.
Cross the street only where drivers have an unobstructed view (not from behind parked cars, hedges, etc).
Obey Walk/Don't Walk traffic signals.
Do not listen to headphones or talk on a cell phone when crossing.
Watch for vehicles turning (both left and right).
Remember to look left, then right, then left again.
Make it easy for drivers to see you:
- Dress in light colors.
- Wear reflective clothing during dawn/dusk and night hours.
- Carry a flashlight at night.
Call Burnetti, P.A. If You've Been Injured in an Orlando Pedestrian Accident
Orlando is the most dangerous city in the United States for pedestrians, and unfortunately, accidents do happen. If you have suffered injuries due to a negligent motorist, a personal injury attorney may be able to file a claim against the negligent party responsible for your injuries. Our Orlando pedestrian accident lawyers at Burnetti, P.A. help clients file claims, and fight for maximum compensation. For more information, call 1-888-BURNETTI.

What Sets Us Apart?
Reasons to Trust Burnetti, P.A. with Your Case
A Proven Record of Results

We have recovered millions of dollars for our clients, including many multi-million-dollar verdicts and settlements.

A Culture of Customer Service

We treat all of our clients like family, requiring regular calls to clients in an effort to promote the best possible client experience.

Decades of Unwavering Service

Our firm has proudly served injured people throughout the state of Florida for over 25 years, and we're just getting started.

A Network of Support

We help clients find doctors, deal with insurance companies and recover compensation for medical bills and lost wages.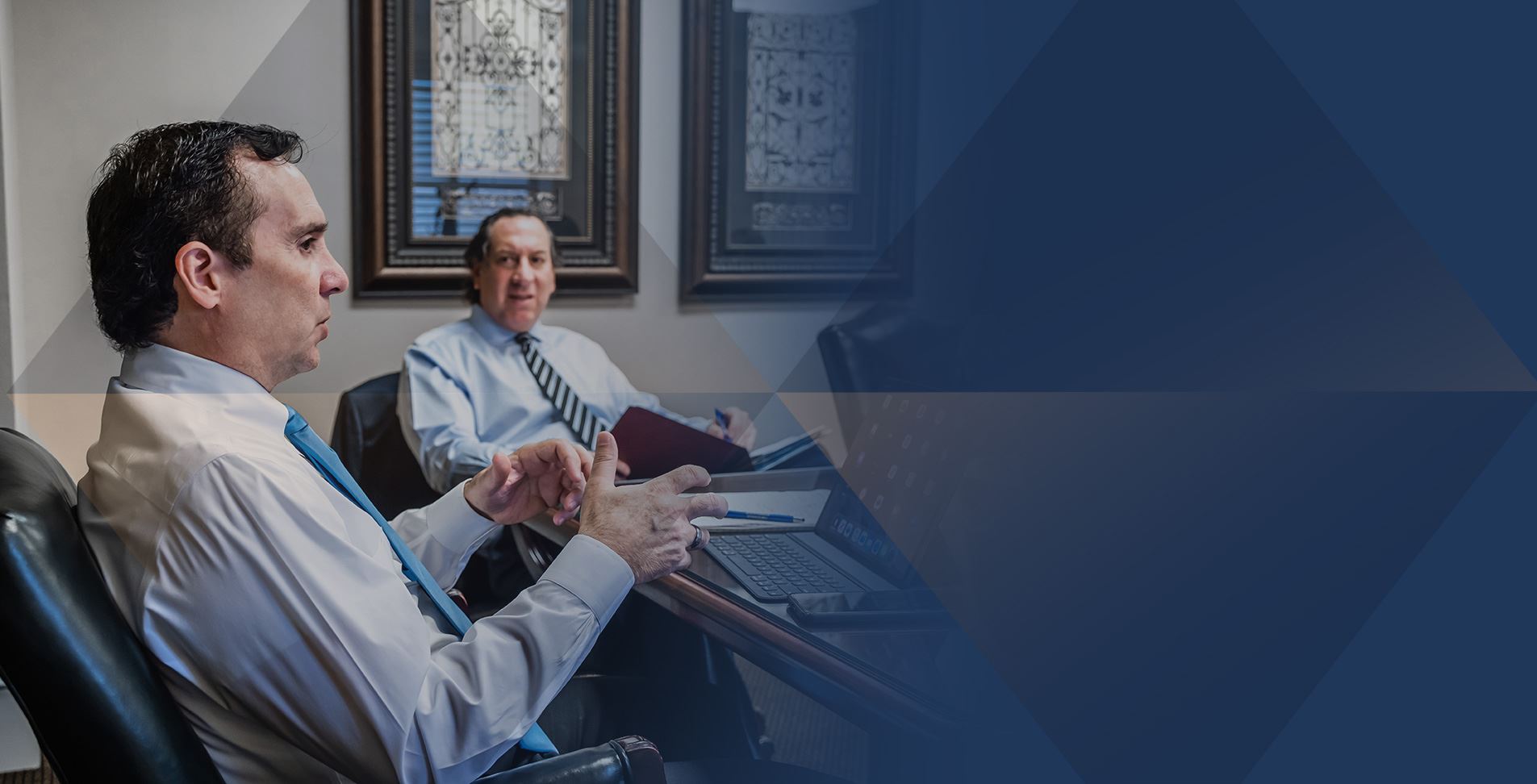 Our Testimonials
Hear From Clients Across the State of Florida
- Michelle M.

- Jeannette D.

- Gerard E.

- Evelyn B. R.

- Chuck S.