Wrongful Death Attorneys Orlando, FL
The death of a loved one is one of the most painful experiences an individual can experience. Every loss is devastating, but it can be especially traumatic and heart-wrenching if the death could have been prevented. Negligence results in wrongful death claim every year and while no amount of money or compensation can bring a loved one back, it may be able to help cover the loss of income, funeral costs and obtain justice for a loved one. Burnetti, P.A.'s Orlando wrongful death attorneys understand the emotions of losing a loved one due to negligence and desire to help families who are facing a tragic loss.
Wrongful death cases must be handled differently than a personal injury case for several reasons, but specifically, because the party that was killed as a result of the negligence is not available to testify and describe what happened in the incident. When determining legal action after a wrongful death, it is important to consider who you trust to be the voice for the deceased.
What Constitutes As A Wrongful Death?
A wrongful death is a negligent or intentional act of taking the life of an individual. Wrongful death lawyers at Burnetti, P.A. may be able to file a wrongful death claim on your behalf if you believe your loved one died due to a negligent act. Some examples of possible wrongful death claims include:
Defective products
Dangerous drugs
Who Can Be Held Responsible For A Wrongful Death?
Depending on the manor of negligence, wrongful death lawsuits can be brought against a variety of individuals who failed to do something a reasonably caring person would do under the same circumstances. Wrongful death lawsuits may be brought against:
A driver at fault in a car accident
A manufacturer whose products were faulty or dangerous
A doctor who failed to meet the standard of care
The owners of the premises who failed to properly maintain a safe environment
Wrongful death cases and criteria vary by state and Burnetti, P.A.'s Winter Haven lawyers are educated and experienced in Florida wrongful death statutes and who may be held responsible for the negligence in a wrongful death claim.
Florida Wrongful Death Act
The Wrongful Death Act states that losses from wrongful death, including financial expenses, should be the responsibility of the negligent party and not the survivors. The Act applies to wrongful deaths caused by negligence, and may involve:
Car accidents
Medical malpractice
Retirement and nursing home abuse or neglect
Defective products
Airplane accidents
Some on-the-job accidents
The Investigation Process On Behalf Of The Victim
As the victim is not able to tell their side of the story, it is important that a lawyer gets involved in the potential claim as quickly as possible to start an investigation. The opposing party's insurance company is at an advantage because they started investigating almost immediately after the incident; therefore, wrongful death attorneys can help level the playing field. Burnetti, P.A. encourages families to hire an attorney as soon as possible so that this investigation can start.
What Happens During The Investigation Process?
The investigation usually involves having one of the retired law enforcement or military investigators employed by Burnetti, P.A., begin the investigation by:
Immediately obtaining photographs
Gathering witness statements
Initiating conversations with law enforcement and/or government agencies that already started their investigation
The goal of the investigation is to determine what happened in the incident and to preserve any potential evidence.
Protecting Evidence To Build Your Claim
Other important aspects of the investigation include Burnetti, P.A. sending spoliation letters to any individual and/or entity that may be in possession of the actual physical evidence, such as the vehicle, defective products, defective medical equipment, video evidence, etc. The spoliation letters inform the recipient of the evidence that needs to be preserved and not destroyed, damaged, discarded, repaired, etc.
Some evidence can be crucial to the potential claim and if not preserved, could severely damage a case. Burnetti, P.A. aggressively tries to protect evidence as early in the investigation as possible.
The Probate And Estate Administration Process
Another aspect of wrongful death claims that must be addressed early on involves the issue of probate. Probate is the legal process of administering the estate of the deceased person to resolve all claims (including gathering assets and applying them to pay debts, taxes and administration expenses) and distributing the deceased person's property to beneficiaries as indicated in their will.
Most states require that a wrongful death claim can only be made by the personal representative of the estate of the decedent. This means that when a person dies, there is no longer a physical entity on this earth to deal with their legal matters. As a result, the courts have set up a system called Probate whereby an individual can be appointed to act on behalf of the deceased person.
After the initial investigation performed by Burnetti, P.A., a probate estate will be opened so that an individual can be appointed to pursue the wrongful death claim. Normally the next of kin is appointed as the personal representative of the estate; however, sometimes personal representatives are retained.
Pursuing Negligent Parties For Damages
After the personal representative is appointed, the personal representative then has the authority to pursue the negligent parties for damages. A wrongful death suit may be brought against the negligent party that caused the death, including a doctor or hospital, car or truck driver, or a pharmaceutical (drug) company. The potential damages recoverable are:
Medical bills
Funeral expenses
Lost net accumulations (lost savings that the estate has incurred as a result of the decedent's inability to save more money for the future)
Survivors' damages (i.e. pain and suffering, loss of companionship, loss of dependent care)
Who Can File A Wrongful Death Claim?
The survivors entitled to recover for the wrongful death vary depending on the circumstances. If the spouse survives, then the legal survivor would be the spouse. If there is no spouse, then the legal survivor would be children. If there are no children and no spouse, then the survivor would be the parents of the child; however, there are some exceptions to these definitions of a survivor.
Contact Burnetti, P.A.'S Wrongful Death Attorneys
To win compensation in a wrongful death case, the defendant must be proven negligent. Our Orlando personal injury lawyers at Burnetti, P.A. are experienced in wrongful death claims and understand the requisites and the legal process involved with proving negligence.
If you would like to discuss potentially pursuing a wrongful death claim for a loved one that passed away due to negligence, contact us at

(407) 258-1181

for a free consultation.

What Sets Us Apart?
Reasons to Trust Burnetti, P.A. with Your Case
A Proven Record of Results

We have recovered millions of dollars for our clients, including many multi-million-dollar verdicts and settlements.

A Culture of Customer Service

We treat all of our clients like family, requiring regular calls to clients in an effort to promote the best possible client experience.

Decades of Unwavering Service

Our firm has proudly served injured people throughout the state of Florida for 30 years, and we're just getting started.

A Network of Support

We help clients find doctors, deal with insurance companies and recover compensation for medical bills and lost wages.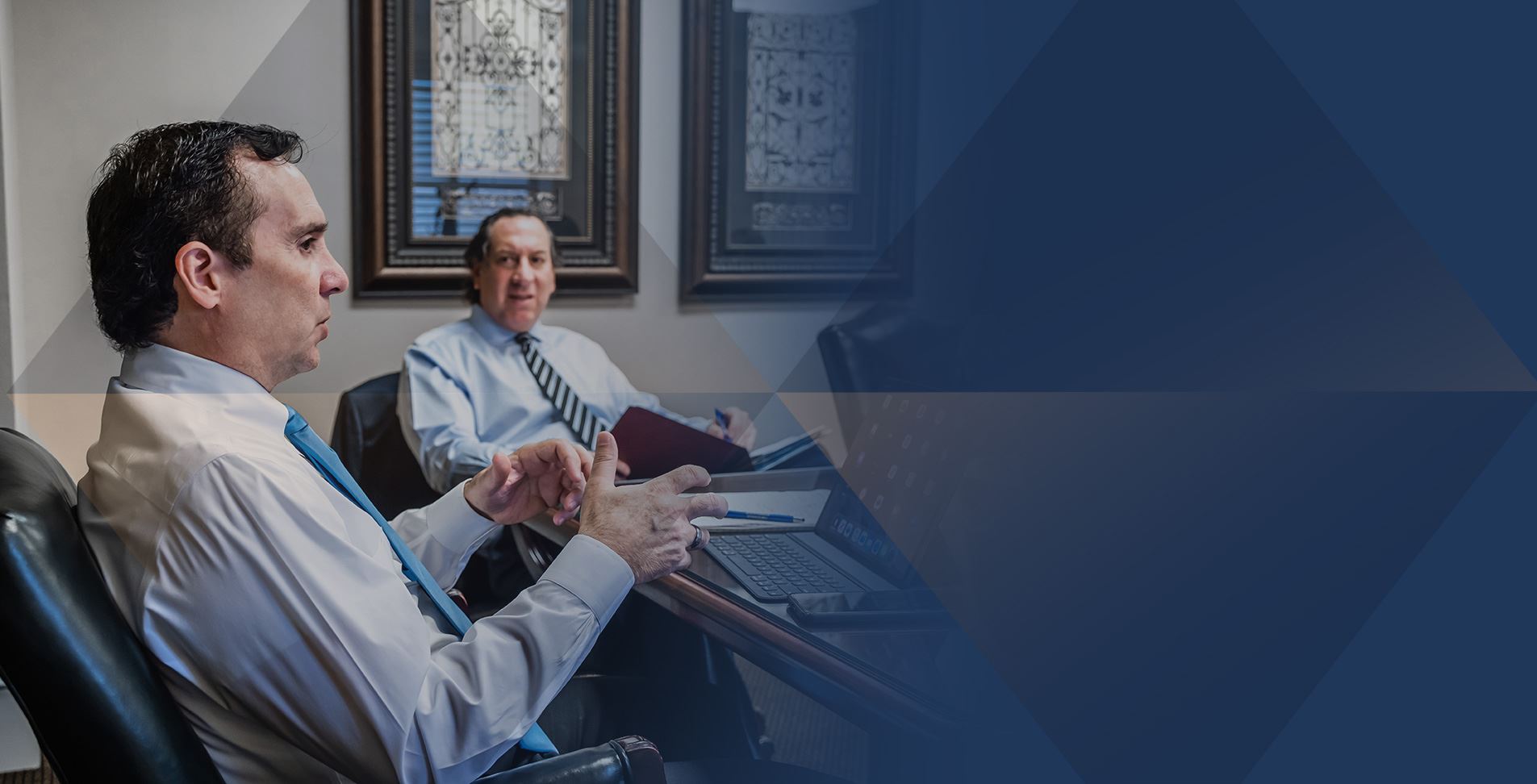 Our Testimonials
Hear From Clients Across the State of Florida
- Michelle M.

- Jeannette D.

- Gerard E.

- Evelyn B. R.

- Chuck S.