Medical Malpractice Lawyers in Orlando, FL
Preventable medical errors occur every day in the state of Florida and around the world. According to the American Association for Justice, 98,000 people die every year with injuries contributed to medical mistakes. Preventable medical error statistics show that 18% of patients are injured in the course of their stay at the hospital. Moreover, the Joint Commission Center on Transforming Healthcare estimates that medical error rates include 40% of the wrong site or wrong patient procedures that happen every week in America.
If the Centers for Disease Control included medical malpractice or medical negligence as a category on the Leading Cause of Death in the United States, preventable medical errors would be the sixth leading cause of death. If you have been one of the estimated 40% that have suffered due to a preventable medical error, our Orlando medical malpractice lawyers at Burnetti, P.A. may be able to help you obtain compensation.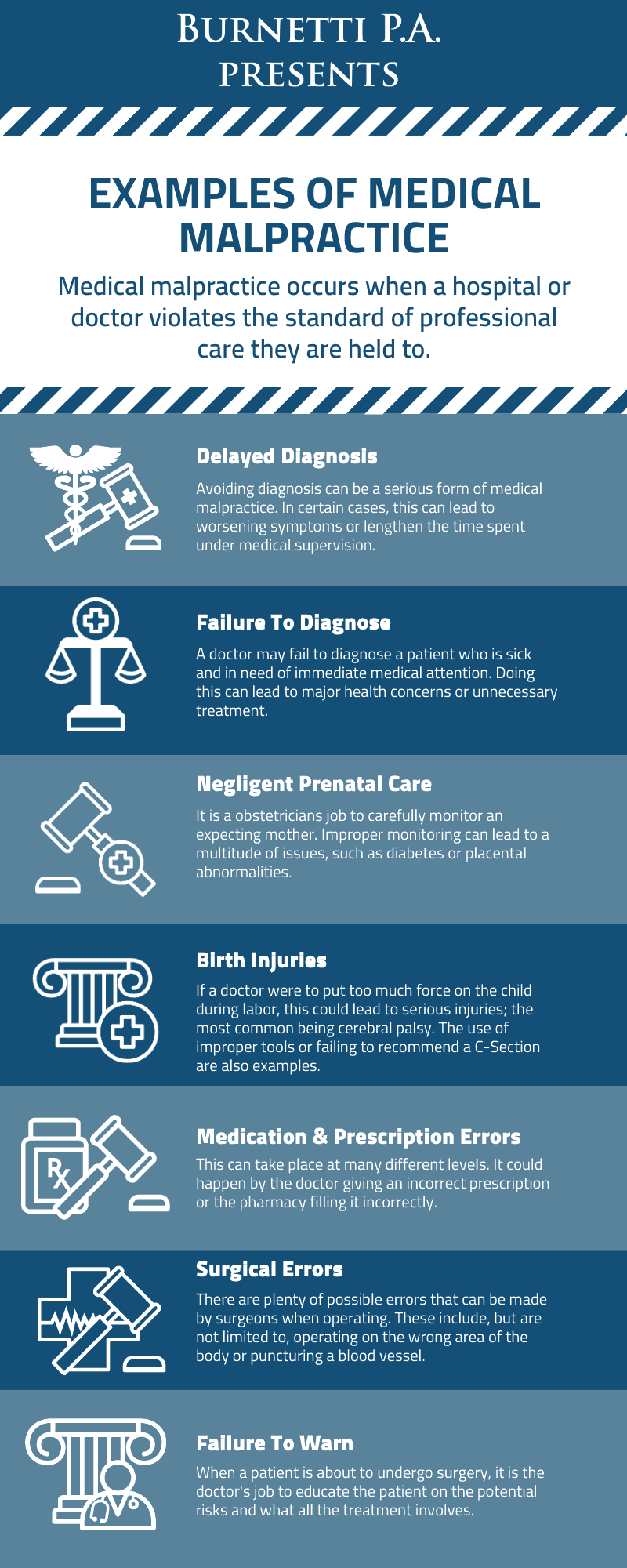 Medical Malpractice In Orlando, Florida
Medical malpractice or medical negligence is a mistake or omission during medical treatment that could result in birth injuries, surgical mistakes, or failure to diagnose and deliver proper treatment. Medical professions operate under a standard of care upheld by the medical community and if the standard is violated it could result in a medical malpractice claim. Medical negligence can occur due to preventable medical mistakes caused by nurses, therapists, physicians, physician assistants, surgeons, and dentists.
What Are Examples Of Medical Malpractice?
Many patients can testify to medical malpractice stories. There are many different ways medical mistakes can occur, such as:
Failure to diagnose
Misdiagnosis
Improper treatment
Delay of treatment
Anesthesia error
Surgical error
Nursing home or elder abuse
Errors made in medical procedures
Birth injuries
Leaving a surgical tool in the body
Failure to monitor the patient during surgery
HMO negligence
Prescription errors
Burnetti, P.A. Medical Negligence Attorneys Who Fight For You
When entering a hospital or health care facility the patient expects to be treated by an educated medical professional and anticipate leaving with an improved condition; however, if you have suffered from preventable medical mistakes, Burnetti, PA's medical negligence lawyers in Orlando may be able to help fight on your behalf. A medical negligence lawsuit attorney fights to assist clients in receiving the financial recovery they deserve and need.
Call

(407) 258-1181

to schedule a free consultation today!

What Sets Us Apart?
Reasons to Trust Burnetti, P.A. with Your Case
A Proven Record of Results

We have recovered millions of dollars for our clients, including many multi-million-dollar verdicts and settlements.

A Culture of Customer Service

We treat all of our clients like family, requiring regular calls to clients in an effort to promote the best possible client experience.

Decades of Unwavering Service

Our firm has proudly served injured people throughout the state of Florida for 30 years, and we're just getting started.

A Network of Support

We help clients find doctors, deal with insurance companies and recover compensation for medical bills and lost wages.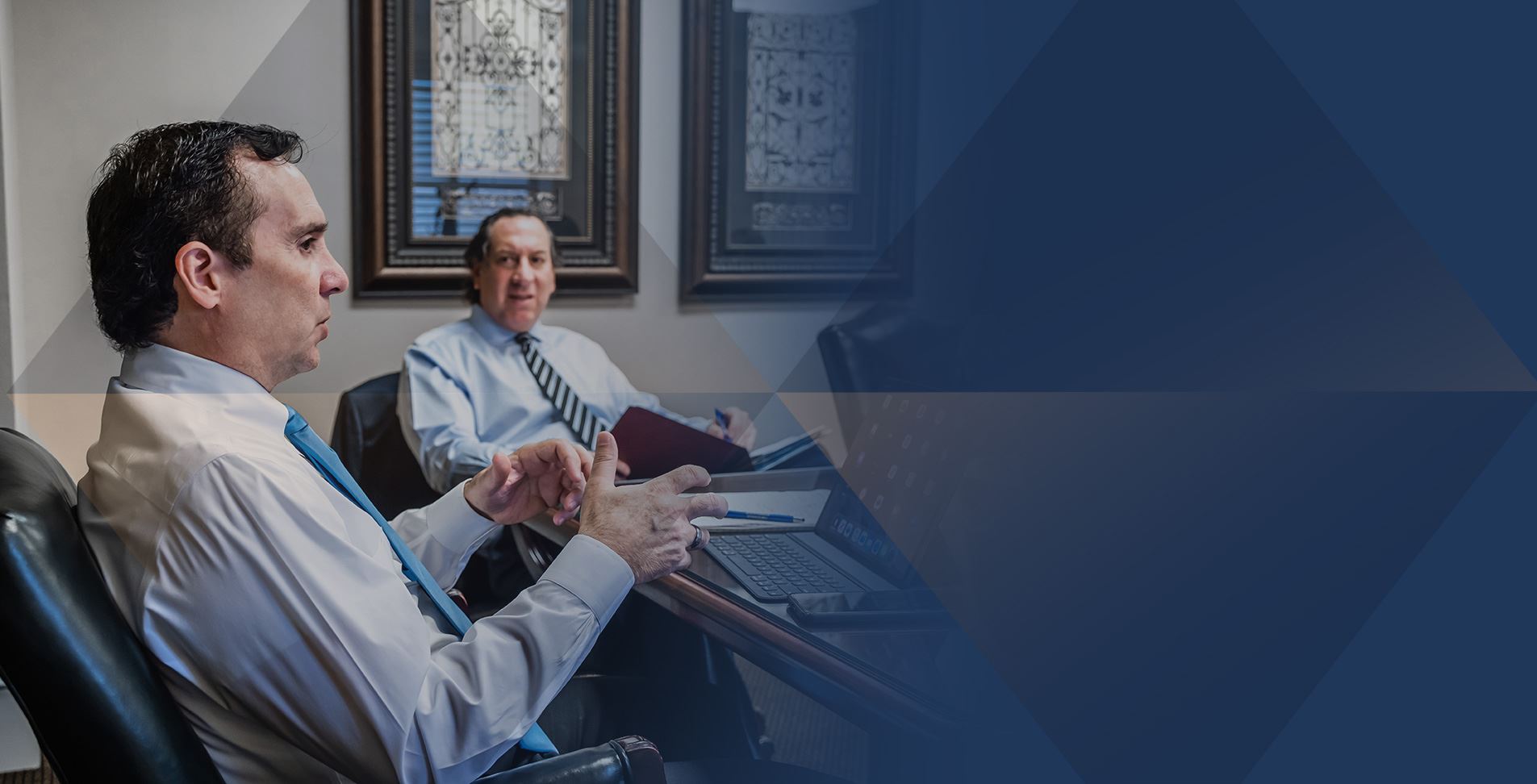 Our Testimonials
Hear From Clients Across the State of Florida
- Michelle M.

- Jeannette D.

- Gerard E.

- Evelyn B. R.

- Chuck S.