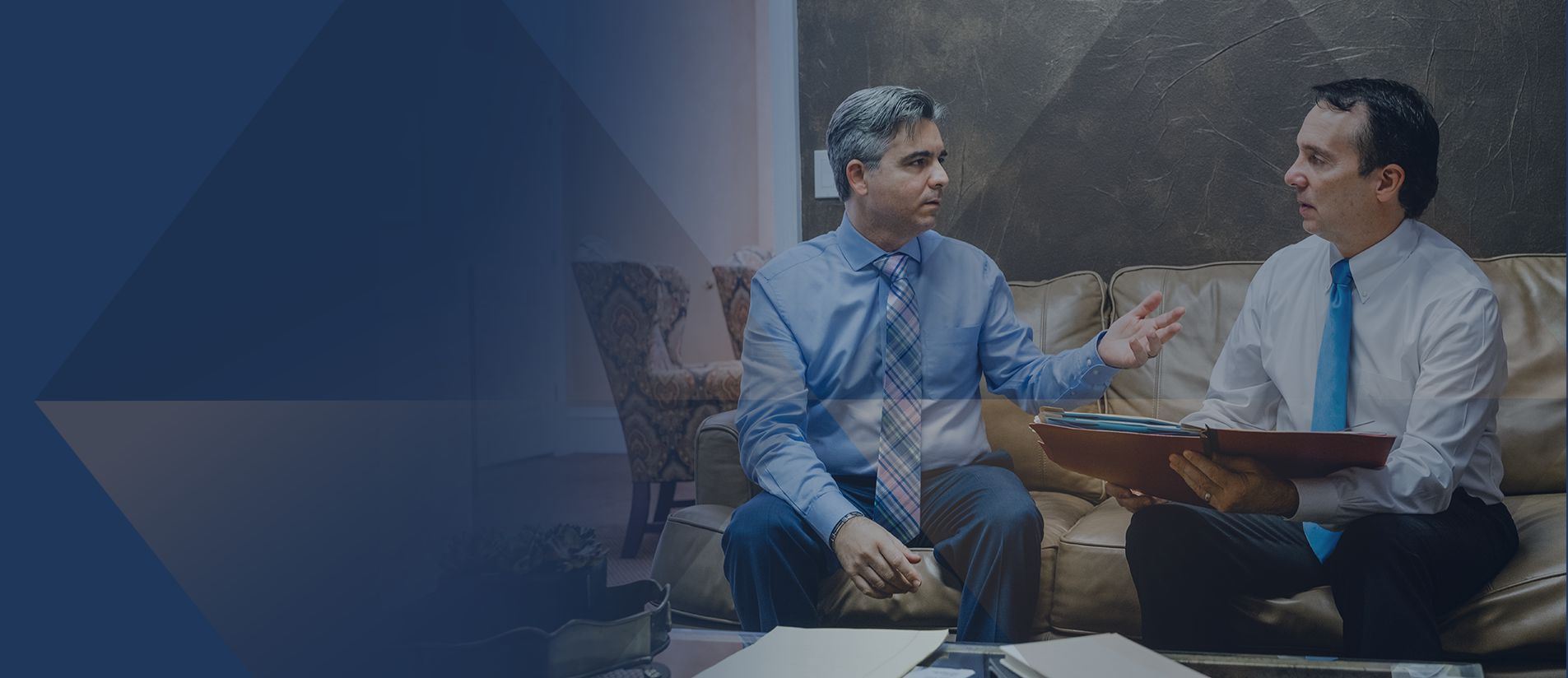 Our Areas of Practice Fighting for Injured Individuals & Workers Across Florida Since 1994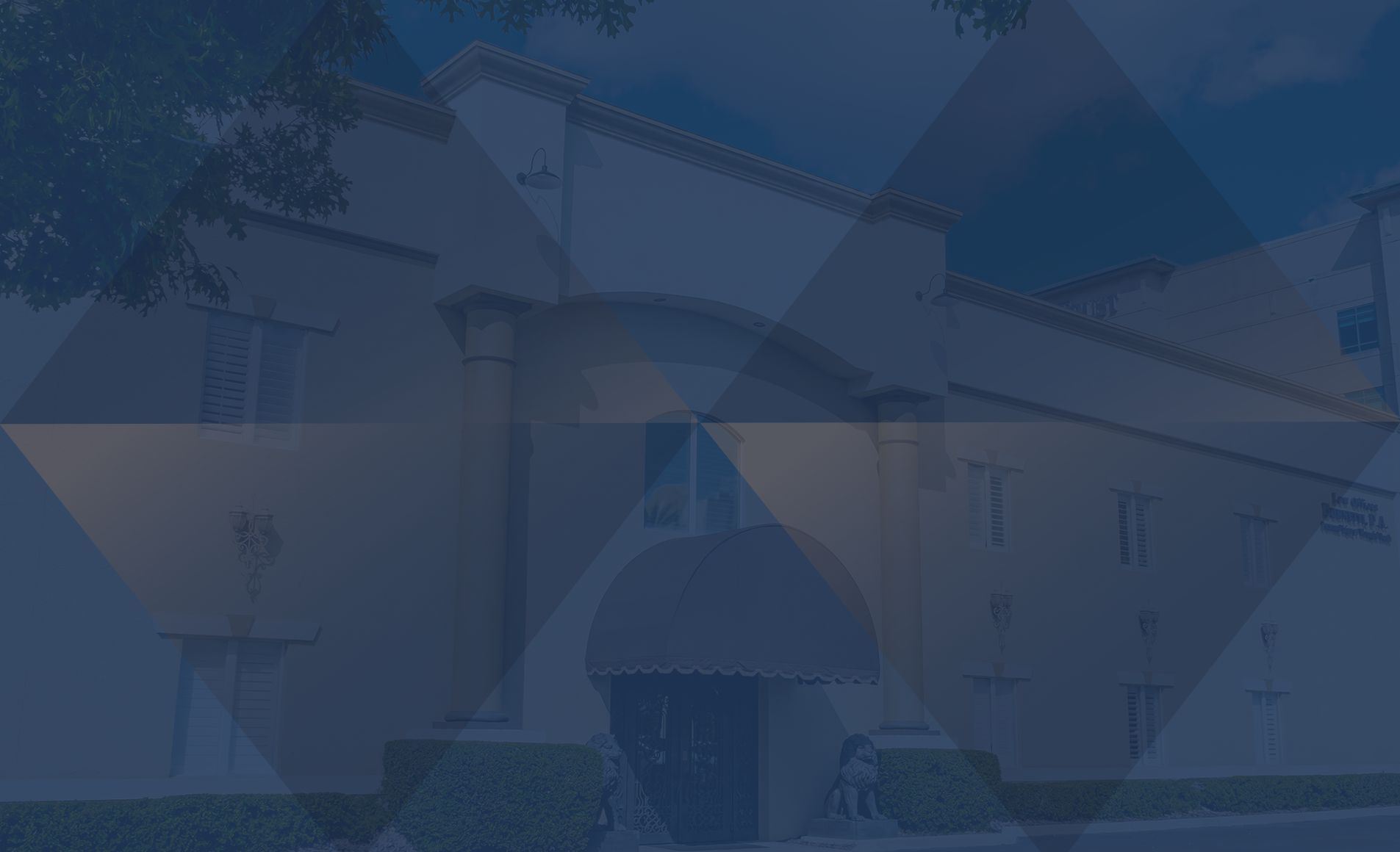 Why Hire Our Personal Injury Lawyer?
Our experienced personal injury attorneys in Florida have spent years cultivating relationships with insurance companies and other attorneys. They work hard to build a solid reputation. This means that when they're handling your case, people take them seriously. It also means that people are more willing to talk to your attorney about your case. Whether your lawyer is seeking evidence or a settlement, chances are, people will be willing to work with him. This translates into more money for you and a quicker settlement. It's also a fact that judges take clients who have an attorney more seriously. Whether it's fair or not, judges figure if it's not worth investing in a lawyer, maybe your claim isn't worth all that much.
Defendants Will Have Experienced Representation
Very rarely will the defendant represent himself. This is because, as we said, most personal injury cases involve insurance companies. The defendant will have one or more lawyers working for him. Their goal is to make sure you receive as little money as possible. You want to have a skilled lawyer by your side who won't back down. They will fight to ensure they get you as much money as possible. They won't accept low-ball settlement offers. Nor will they let the other lawyers bully them.
Your Lawyer Knows What Your Claim Is Worth
Florida personal injury lawyers spend years trying and settling cases. They know how much your case is worth. In fact, your lawyer may be able to give you an idea of what your case is worth at your consultation. Your lawyer will review your medical records and see how serious your injuries are. He'll also research the defendant's assets to see how much he can afford to pay. He'll review case history to see what similar cases have settled for.
Contact our Florida personal injury lawyer today!
A Proven Record of Results

We have recovered millions of dollars for our clients, including many multi-million-dollar verdicts and settlements.

A Culture of Customer Service

We treat all of our clients like family, requiring regular calls to clients in an effort to promote the best possible client experience.

Decades of Unwavering Service

Our firm has proudly served injured people throughout the state of Florida for 30 years, and we're just getting started.

A Network of Support

We help clients find doctors, deal with insurance companies and recover compensation for medical bills and lost wages.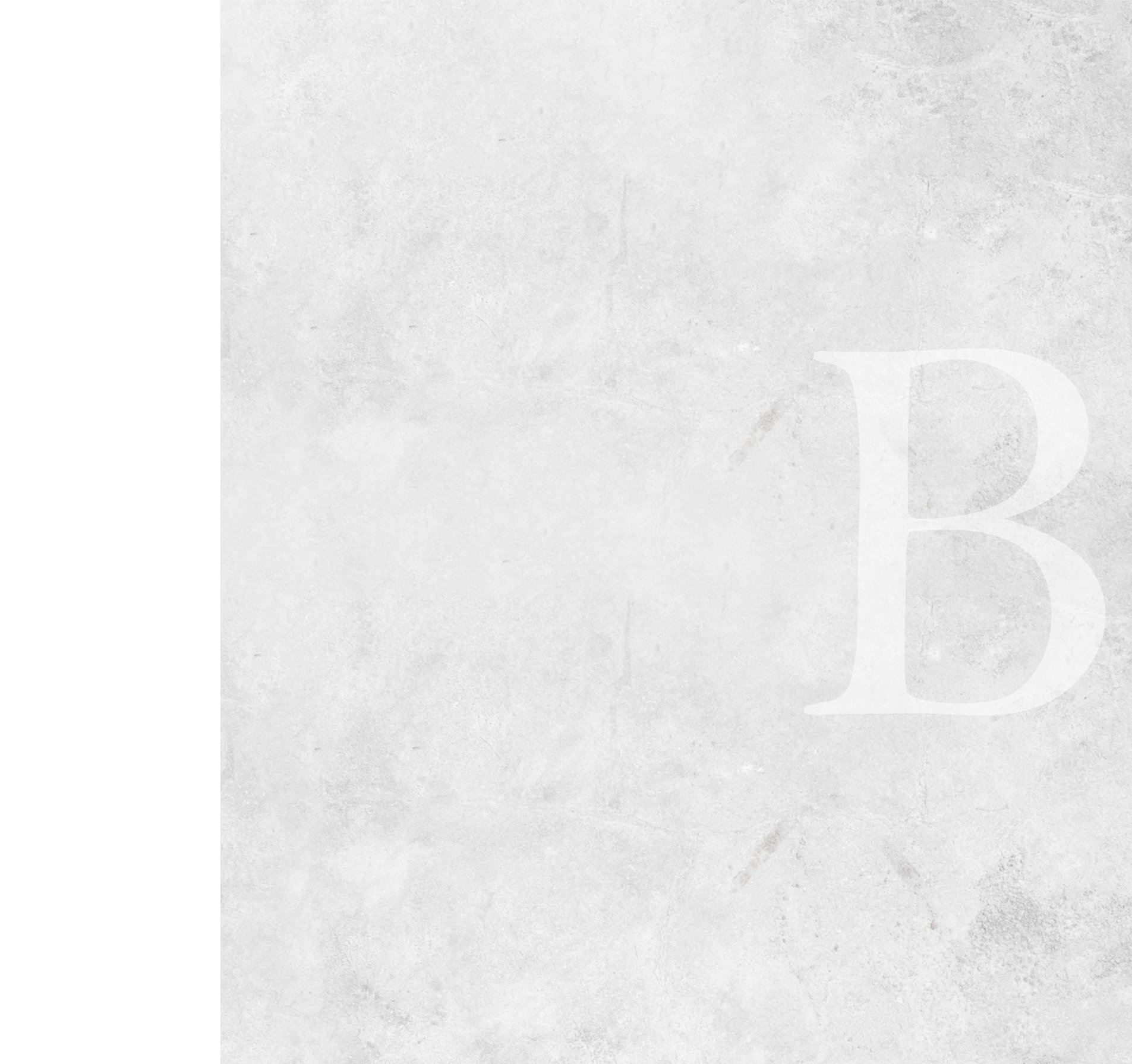 Understanding The Legal Process
When it comes to the law, most people only know what they see on television and in the movies. They think that most cases go to trial and a lot of courtroom drama is involved. This couldn't be further from the truth. When your claim is first filed, it will include a lot of paperwork back and forth between your attorney and the other side. There may be a few calls and emails back and forth as well. It's a matter of gathering evidence and deciding how to pursue your claim. Most cases don't go to trial. Over 95% of all injury cases never get to trial. They're almost all settled out of court. And, contrary to popular belief, most patients don't settle on the courthouse steps.
We Will Negotiate A Better Settlement
Most personal injury cases begin with an insurance claim. Most defendants have some insurance that will cover your damages. Once you file your claim, it should be paid. Your lawyer will work hard to settle your claim if it isn't. Your attorney will file an appeal. If that isn't approved, he'll have no choice but to file a lawsuit. Once this happens, he'll start negotiating a settlement on your behalf. Like it or not, attorneys don't take pro se plaintiffs seriously. They think you'll jump on a lowball settlement if they offer you a lowball settlement. And, most of the time, they're right. You don't have to worry about your attorney in Florida doing that.
There are a lot of things that your Florida lawyer can do that you cannot. For instance, he knows how the court system works. He also knows the law. Attorneys spend years studying the law so that they can represent their clients to the best of their ability. Lawyers are not intimidated by insurance adjusters or other attorneys. They'll stand up for your rights when you may not be able to. Your lawyer will work hard to get you the compensation you deserve.
Contact Burnetti, P.A. today to schedule a FREE consultation with our Florida personal injury attorney!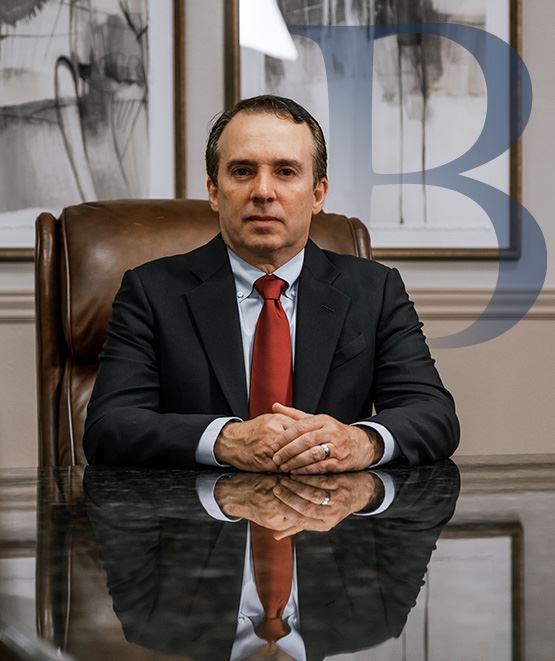 Successful Verdicts & Settlements
Serious Lawyers, Serious Results
DUI Car Accident $7.25 Million

$7,250,000 recovery due to a car accident resulting in death by a driver under the influence of an illegal substance.

Hospital Medical Malpractice $3.8 Million

$3,820,000 verdict on behalf of a woman who suffered traumatic brain injury due to failure provide proper care.

Helicopter Crash $2.5 Million

$2,500,000 recovery for a pilot involved in a helicopter crash.

Trucking Accident $2 Million

$2,000,000 recovery for a family who lost their adult child due to a trucking accident.

Wrongful Death $1.9 Million

$1,964,000 settlement for a mother who received four times the amount of medication that resulted in her death.

Trucking Accident $1.9 Million

$1,900,000 verdict for a trucking accident that resulted in the death of an adult child.

Personal Injury $1,750,000

We were able to obtain a settlement agreement of $1,750,000.00 on our client's behalf.

Confidential Settlement $1.5 Million

Defective Product $1.25 Million

$1,250,000 recovery due to severe injury caused by car radiator explosion.

Medical Malpractice $1 Million

$1,062,500 settlement for a medical malpractice case resulting in injury.
Types Of Cases Our Florida Attorneys Handle
Car Accidents
There are hundreds of car accidents every day in Florida. Most involve serious injuries. If you're injured in a car accident, you need to file a claim against the driver's insurance. If insurance doesn't pay your claim, you need an experienced attorney file suit on your behalf. You're entitled to any injuries you suffer in your car accident. You're also entitled to be reimbursed for any property damage.
Worker's Compensation
If you get hurt on the job, our firm can handle your worker's compensation claim. You're entitled to replacement wages and medical care while you recover from your injuries. If you don't receive these things, your attorney will find out why. Your lawyer will deal with the worker's comp insurance company and your employer. He'll appeal your claim and go to court if need be. If you're hurt while at work, there's no good reason why you shouldn't get your workers compensation benefits.
Bicycle Accidents
Everyone is going "green" these days. If you ride your bicycle to work or school, you could be at risk of getting hit by a car. Car drivers don't always pay attention to cyclists on the road. Bike accidents result in serious injuries. Let our Florida personal injury lawyers help get you the compensation you deserve.
Birth Injuries
Having a new baby is exciting. It should be the happiest time of your life. Sadly, some babies suffer birth injuries that never should've happened. If a doctor makes a mistake during delivery, your child could end up with brain damage. He could also suffer any other of the birth defects associated with birth injuries. If this happens to your family, you deserve justice and are entitled to compensation.
Burn Injuries
Often times, car and motorcycle accident victims suffer burn injuries. Personal injury lawyers also handle a lot of cases involving children who are burned in scalding accidents. These can be the most painful types of injuries there are. Sadly, there aren't a lot of doctors that can do other than make the victim comfortable. If someone is responsible for your burn injuries, you're entitled to damages.
Construction Site Accidents
People who work on construction sites are at risk of injury at all times. There are scaffolding and heavy equipment in use all day long. If any of these things fail, workers get hurt. Because of the nature of the work they do, construction workers are at great risk. They could end up with spinal cord injuries, neck injuries or traumatic brain injuries. There are many parties who can be held responsible for your injuries. Let an experienced personal injury attorney in Florida help with your claim.
Drunk Driving Accidents
There is no reason why anyone should drink and drive. This is especially true now that we have Uber. But people still do it. Drunk driving actions are devastating. Because the driver has no idea of the risk he's creating, he often drives recklessly. This can cause head-on collisions and wrong way accidents. Drunk driving accidents cause life-changing injuries. If your loved one is hurt or killed in a drunk driving accident, you're entitled to compensation.
Emergency Room Errors
When we get hurt, we go to the emergency room. We have every reason to expect that the doctors there know what they're doing. Sadly, whether it's because they're overworked or overtired, doctors make mistakes. If a doctor or nurse makes a mistake in the E.R. and you suffer as a result, you need a lawyer.
Maritime Accidents
Maritime accidents are rare but they do happen. Ships are big machines and a lot of them are run by computers these days. If there is a mechanical or computer failure, you could get hurt. There could be multiple parties responsible for your injuries. Your personal injury attorney will get you a fair settlement for your injuries.
Mesothelioma Claims
We learned years ago that asbestos causes cancer called mesothelioma. If you worked in an industry where asbestos was used, you may be diagnosed with the disease. Mesothelioma is a deadly type of cancer. Almost all people diagnosed with this form of cancer die within a year or two. It takes a compassionate and skilled lawyer to handle this type of case. Our law firm handles mesothelioma claims and will fight to get justice for your family.
Premises Liability
Property owners are required to keep their premises safe for guests and visitors. This means their stairs have to be secure and their floors have to be clean and dry. It also means they need to provide adequate lighting and security for their guests. If you get hurt while on someone else's property, you may have a premises liability claim. Your attorney will fight to get you the damages you deserve.
Retirement Home Abuse
People like to go to Florida to retire. If you're a member of a retirement home and get injured, you may need to contact a Florida personal injury lawyer. This could involve abuse at the hands of the staff. It could also involve unsafe conditions in the home itself. The retirement center may be liable for your injuries. Let a trusted injury attorney review your case.
Slip And Fall
This is the most common type of personal injury case. Most slip and falls take place on a commercial property. You could fall at a department store or restaurant. Although straight forward, these cases can become complicated when more than one defendant is involved. Let your relentless attorney handle things for you.
Spinal Cord Injuries
People who suffer spinal cord injuries often end up permanently disabled. You may even find yourself paralyzed. Most spinal cord injuries are caused by falls and car accidents. Our accident attorneys won't stop until they get a settlement that truly compensated you for your loss.
Truck Accident
Truck accidents cause more fatalities than any other type of road accident. This is because trucks are so large compared to passenger vehicles. Most truck accidents are caused by distracted driving, speeding or driver fatigue. If you are injured in a truck accident, call an attorney in Florida that has experience in auto accident cases.
Wrongful Death
Sadly, some accidents are so severe that you don't survive. If your loved one is killed due to the negligence of someone else, you may have a claim for wrongful death. The spouse, children or parents of a deceased victim can file for wrongful death in Florida. You're entitled to damages to cover the funeral and medical expenses as well as the financial support your loved one would have provided. Personal injury lawyers can help get your loved one justice and your family the compensation they deserve.
Nursing Home Abuse
When we place our loved one's in nursing homes, we expect them to be safe and cared for. Sadly, some nursing home residents are the victims of abuse. This can include physical, mental or emotional abuse. It can be at the hands of the staff or other residents. If this happens, turn to a Florida personal injury law for justice. They'll pursue the nursing home and any third parties for injuries suffered by your loved one.
Airplane Accidents
A lot of people fly back and forth to Florida. This is especially true for snowbirds and people on vacation. If your plane crashes, your injuries will be devastating. Most airplane accidents are caused by pilot error or mechanical failure. Your personal injury lawyer will file a claim against all possible defendants to make sure you are compensated. This could include the airport, the pilot, the airline, and the grounds crew. It could even include the manufacturer of the plane and its parts.
Boating Accidents
Florida has great weather and beautiful waters. A lot of people love to go on boating trips. Unfortunately, some boats get into accidents. These accidents can be caused by driver error or mechanical failure. If this happens to you, let your personal injury attorneys know. He'll negotiate to get you a fair settlement. You may have a claim against the boat owner or the manufacturer of the boat.
Brain Injuries
Traumatic brain injuries are very common with falls and car accidents. They can cause life-long medical issues. You may become permanently disabled. Some of the signs of brain injury are fatigue, memory loss, and vision issues. You may also suffer from headaches and nausea. Make sure you seek immediate medical attention. Call our office and let one of our attorneys fight to get you the compensation you deserve.
Bus Accidents
When you get on the bus, you just want to get to your destination safely. When your bus driver gets distracted, he could end up crashing the bus and injuring you and all the passengers. A lot of bus accidents are caused by distracted driving and basic negligence. The bus company and their insurance company should be held accountable.
Dangerous Drug Cases
New drugs are hitting the market every day. It seems as if the warnings for these drugs far outweigh the benefits. Your family member could get very sick or die from a dangerous drug. There are currently several drugs and medical devices on the market that are harming people. If you or your loved one have been injured, you need help. Our experienced lawyers will file a claim against the manufacturer of these drugs to make sure your family gets justice.
Hurricane Insurance
If you're going to move to Florida, you have to expect to deal with some tricky weather come hurricane season. You will need hurricane insurance. So, what happens when a storm hits and your insurance company won't pay your claim? If you paid your premiums, you should be reimbursed for damage to your home. Often times, insurance companies deny your claim or try to buy time. They change their tune when they see you've hired a lawyer. If your hurricane insurance claim is denied, call an experienced personal injury attorney.
Insurance Dispute
Once you file an insurance claim, you should be paid right away. Insurance companies, however, are not in the business of paying claims. If your claim is denied or delayed, you may need an experienced injury attorney. Your lawyer will reach out to the insurance adjuster and appeal your claim. He'll work hard to negotiate a fair settlement so you can get paid.
Medical Malpractice
Doctors are supposed to make us better – not worse. But they do make mistakes. If a doctor misdiagnoses you or prescribes the wrong medication, you can get sick or die. A surgery could go awry. Or you suffer a stroke while under anesthesia. There are many different types of medical malpractice cases. Personal injury attorneys hold doctors accountable for their malpractice.
Pedestrian Accidents
People in Florida love to go for walks – it's so nice out, who could blame them? Most towns in Florida have put crosswalks into place to keep pedestrians safe. However, some drivers ignore crosswalks. Other times, a driver loses control of their car and you get hit. If a car or bus hits you while on foot, you should have a claim for damages.
Product Liability
There are three main types of product liability cases: defective design; failure to warn; and defective manufacturing. If you're hurt as a result of any of these things, you need a skillful attorney. Common examples of product liability cases involve children's toys that present choking hazards. Other examples of defective automobiles. When a product hurts a consumer, that consumer has rights. Failure to warn cases are just what they sound like. If a manufacturer knows their product can be dangerous, they must clearly warn their customers of this danger.
Sexual Assault
If you're the victim of sexual assault, you may have a claim against several people. The person who assaulted you and their employer may be subject to liability. How your attorneys handle your case will depend on the situation. If you're the victim of sexual assault, you may be entitled to compensation.
Social Security Disability
If you are sick or injured, you may need to file for social security disability. The process for doing this can be very intimidating. It can also be confusing. Let our experienced attorneys guide you through the process. The requirements for social security disability are very strict. If you miss a deadline, you could risk losing your benefits.
Train Accidents
We read about train crashes on the news from time to time. Although they are rare, they can be very dangerous. Victims in train crashes tend to suffer very serious injuries. You need to make sure you have an experienced attorney by your side. The train company will certainly have a team of lawyers working for them.
Uber Accident
Ridesharing may be one of the best inventions we've seen in decades. People who are out for the night can call and Uber when they've drunk too much. People who don't drive can rely on them for a ride anywhere they need to go. But, Uber drivers get into accidents just like other drivers. If you have trouble getting your claim paid from the driver's insurance, you need a personal injury attorney-at-law.
Contact Burnetti, P.A. today to get the compensation you deserve!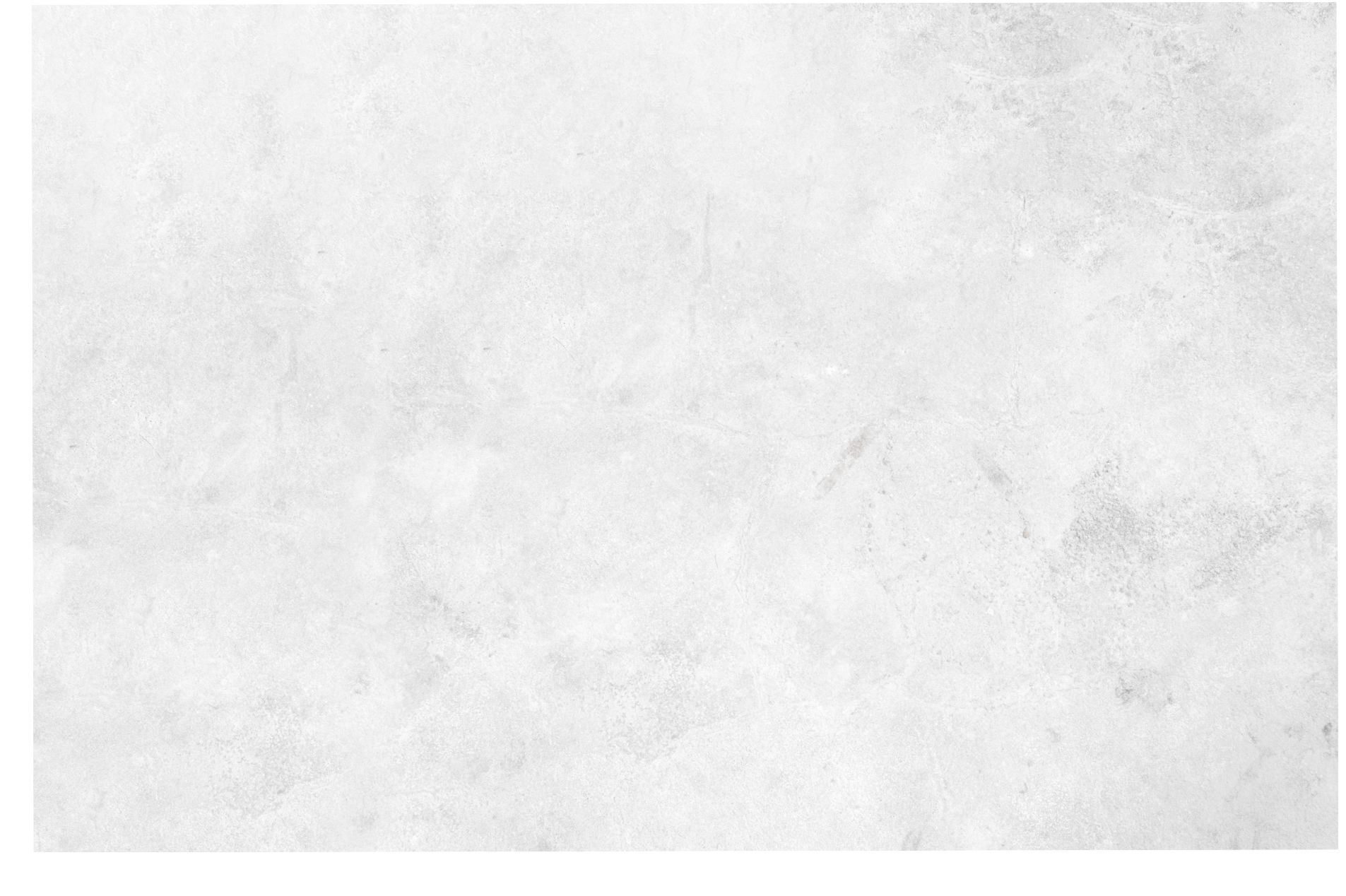 Contact Our Florida Personal Injury Attorney Today
If you or a loved one have been injured in an accident, you must contact a Florida personal injury lawyer today. You can call and schedule your free initial consultation. During your consult, your attorney can review your case and tell you what it may be worth. Make sure you bring all your paperwork to your first meeting with your lawyer. This includes:
Any correspondence you've received from the defendant's lawyer and insurance company
Copy of the police report
Pictures of the accident scene
Contact information for any witnesses
Any videos or pictures of your injuries
Your lawyer will review all this information. It will help him prepare for your case. Call and schedule your free initial consultation today. You can ask your attorney any questions you may have. And remember – you pay nothing until you settle your case.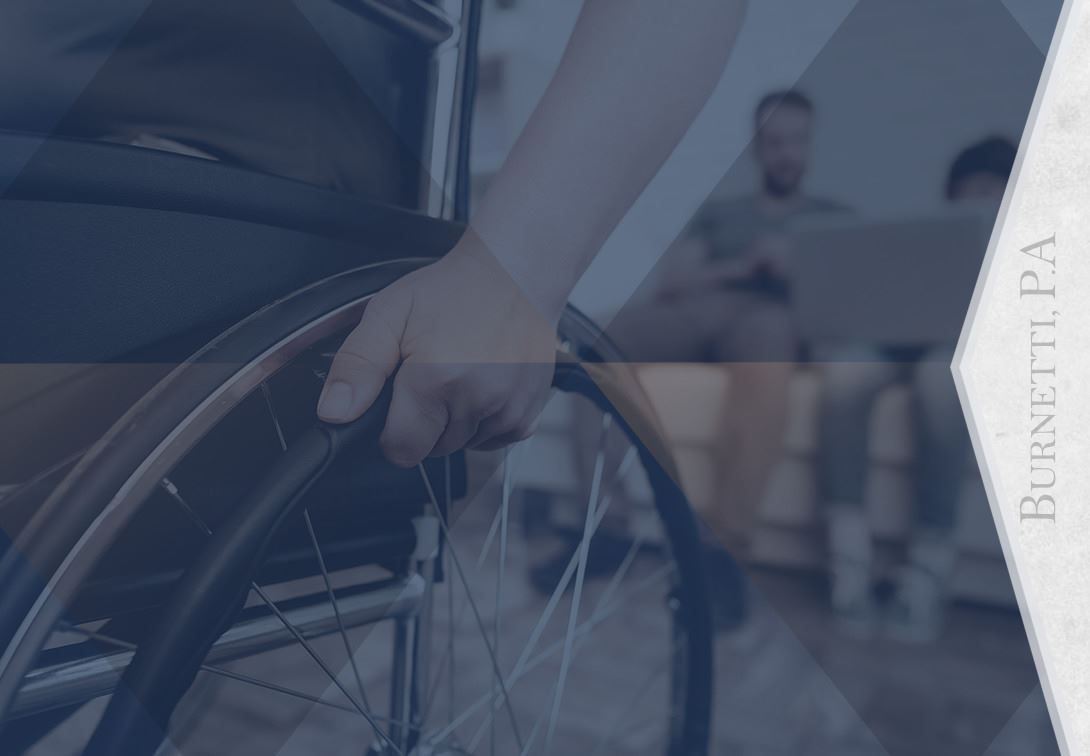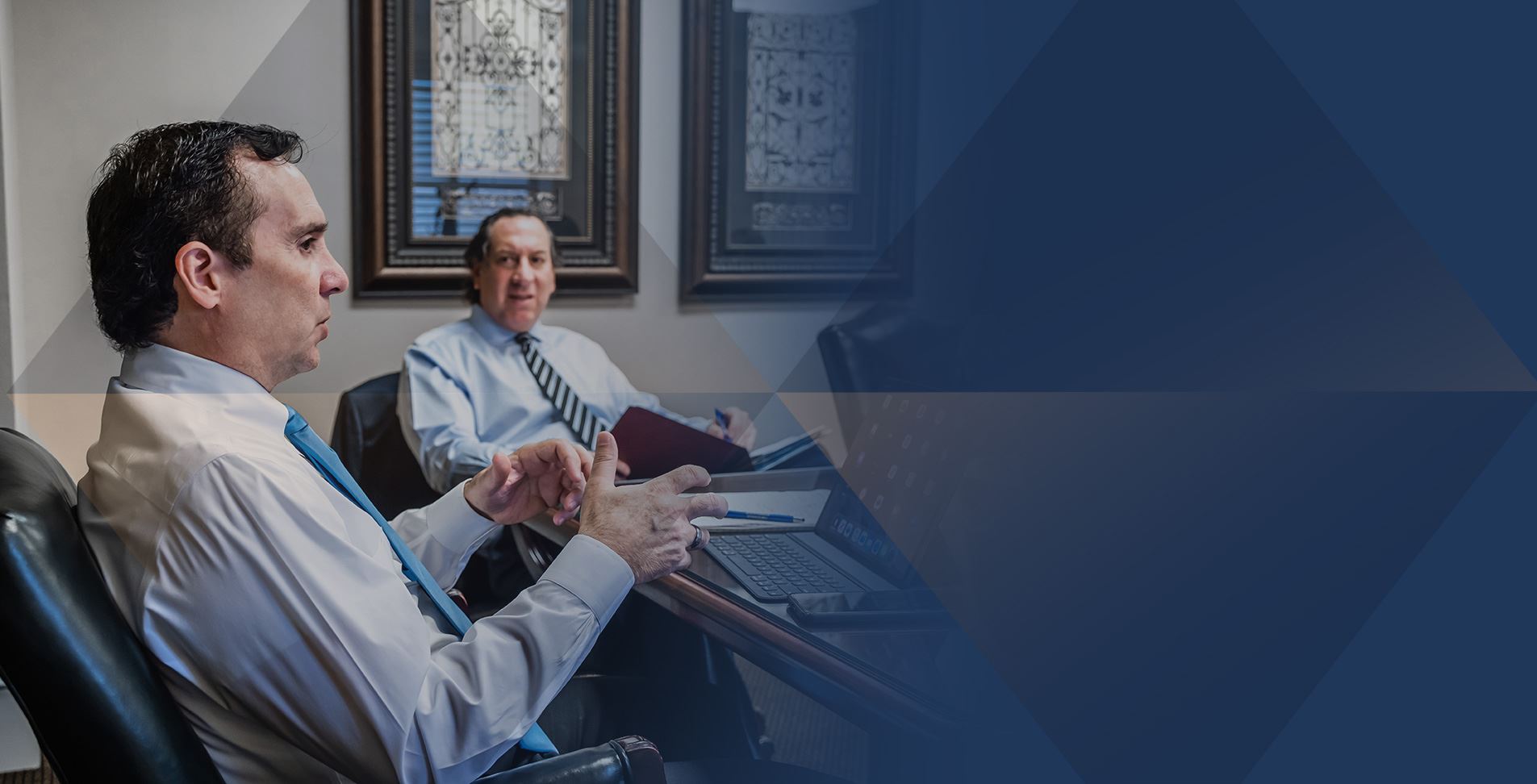 Our Testimonials
Hear From Clients Across the State of Florida
- Michelle M.

- Jeannette D.

- Gerard E.

- Evelyn B. R.

- Chuck S.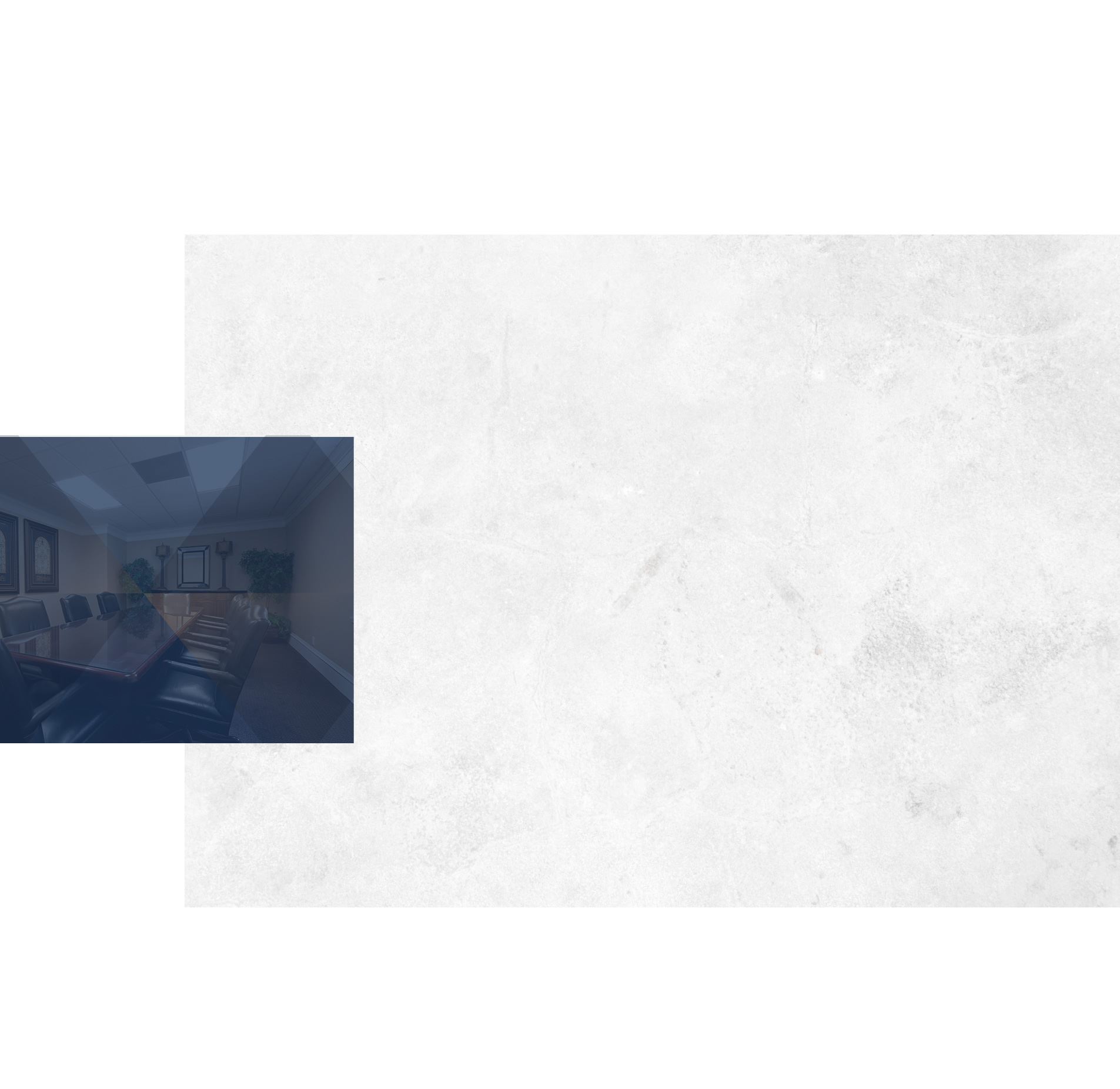 Experienced Legal Advocates
Helping Florida Residents Since 1994
Our mission is to provide our clients with the most professional, ethical and compassionate legal representation possible by working together as a team.