Florida Hurricane Insurance Attorneys
A hurricane may leave a trail of devastation behind. An undervalued or denied insurance claim can cause additional stress. So, if you need to settle a hurricane flood claim or hurricane-related personal injury claim, you may require the services of a Florida hurricane lawyer to help you settle your hurricane insurance coverage claim.
Property owners don't have to fight the insurance companies alone; Burnetti, P.A. can level the playing field against the insurance companies and help fight for the compensation due to policy.
Call (888) 444-8508 or reach out to us online today to discuss your hurricane claim with one of our skilled attorneys.
Denied Hurricane Coverage Claims And Bad Faith Disputes
After a hurricane or tropical storm subsides, you may find your home has been damaged by high winds, flood waters, fallen trees or flying debris. The majority of hurricane insurance policies cover costs associated with this destruction, including structural damage, property damage, and relocation costs; however, cost-saving measures may drive insurance companies to act in bad faith by unreasonably delaying, underestimating the value or denying your claim, leaving you without the money you need to pick up the pieces.
When an insurance company unreasonably delays payments, denies valid claims, or fails to settle claims within the limits of the policy, they are acting in "bad faith." An insurance bad faith lawyer at Burnetti, P.A. may be able to help expedite payment of the claim and will fight for the compensation the policyholder deserves.
Bad Faith Disputes
Burnetti, P.A. has never represented the profit-motivated insurance companies and never will. The firm's bad faith attorneys strive to maximize client's recoveries and protect their rights in claims involving:
Unwillingness or refusal to settle a valid claim in a timely manner
Delaying or denying payment
Failing to promptly and thoroughly investigate a claim
Delaying or denying critical medical care
Attempting to under-settle or "lowball" the payment amount on the claim
Not renewing or canceling a policy after a policyholder files a claim
Water Damage Lawyers
When unexpected, rapid or extreme water causes extensive property damage to residential and commercial buildings, insurance companies may minimize or deny claims to reduce policy payouts. If you are struggling to receive fair compensation for your claim, water damage lawyers at Burnetti, P.A. may be able to help you obtain the compensation provided under your insurance policy.
Property Damage
Water damage caused by natural disasters or man-made problems may result in extensive property damage that is costly to repair. Compensation from insurance policies may cover costs associated with property damage caused by:
Heavy rains
Tropical storms
Flooding
Hurricanes
Burst pipes
Faulty plumbing
Fighting A Denied Insurance Claim
Attorneys at Burnetti, P.A. are experienced with strategies used by profit-motivated insurance companies to reduce the amount of money paid out on a claim. These tactics may include denying a policyholder's claim, alleging that the damage is not covered by the policy or that the damage is pre-existing or should have been reported sooner. The insurance companies may also undervalue the cost of repairing the damage, leaving policyholders with expensive bills to pay. If your claim has been denied or undervalued, legal representation may help you to obtain the compensation you need.
Wind Damage Claims
High winds can unleash terrible damage when they strike, tearing roofs and siding from buildings and hurling debris through windows. At their most extreme, hurricanes may cast winds exceeding 155 miles per hour. Property owners may purchase insurance policies to provide coverage against this devastating damage; however, after filing a claim to receive benefits, the profit-motivated insurance company may unjustly underpay or deny the claim. If your wind damage claim was denied, or if you are struggling to receive your insurance policy payout, Burnetti, P.A. may be able to help you receive the compensation you are entitled to.
Damage Caused By High Winds
Hurricanes, tropical storms and tornadoes can wreak havoc, leaving behind a path of destruction that may include:
Structural damage
Displaced shingles or tiles
Shattered windows
Damaged cars
Detached shutters and awnings
Hurricane Damage Coverage
Below are some trivia questions about past hurricanes how many can you answer? Before we list specific hurricanes answer the following questions about hurricane damage. Links are given to answers:
How Much Damage Was Caused By Each Hurricane Listed Below
Safety Tips For Lightning Season
The summer months are prime time for outdoor activities. However, the summer months in Florida also pose a hazard for unexpected rain and thunderstorms that can cause lightning strikes. According to the U.S. National Oceanic and Atmospheric Administration, dozens of deaths are reported every year due to lightning strikes. Lightning season ranges from April to November and the most common time for a potential lightning strike injury is between the hours of 4 and 7 p.m.
The National Weather Service offers tips on how to stay safe while enjoying many of summers outdoor activities during the thunderstorm season.
Preparation is key – check to see if thunderstorms are predicted and prepare accordingly
Postpone or cancel outdoor activities if there are a thunderstorm or lightning strikes nearby
If caught in a thunderstorm, safe shelters include cars with hard tops and buildings with plumbing
If lightning strikes nearby, stay in a safe shelter 30 minutes after you hear the last sound of thunder
Avoid being in the open during a lightning storm – stay clear of dugouts or bus stops and tall trees
Do not stand near any tall objects during a lightning storm and avoid being near bodies of water like lakes or ponds
If you feel your hair standing on end, crouch on the balls of your feet and make yourself the smallest target possible
If lightning does strike someone, the first concern is cardiac arrest – know CPR in case of emergencies
Do not let afternoon thunderstorms and lightning strikes ruin the summer months. Keep these safety tips in mind to keep safe during unexpected thunderstorms this summer.
Tips To Prepare For An Extremely Active Hurricane Season
The National Oceanic and Atmospheric Administration as well as the U.S. Food and Drug Administration (FDA) have provided safety tips and hurricane checklists to prepare for the "extremely active" storm season.
Buy a generator. Power loss is the most reported problem. It is recommended to purchase a stationary generator so you do not have to worry about gasoline.
Get a chainsaw. A chainsaw could assist you in cutting away debris.
Pack a preparedness kit. A basic kit will last you three days. Make sure to include water, non-perishable food, flashlights, battery radio, first aid kit, whistle, and a manual can opener.
Review insurance. Flood insurance can help restore damages caused by flooding from hurricanes.
Check the phone line or make sure your cell phone is charged.
Checklist for your car. Make sure you have working windshield wipers and have a full tank of gas so you can be mobile after the storm passes.
According to the FDA, there are many other checklists and things to consider:
Do not eat any food that could have come in contact with flood or contaminated water
Keep the refrigerator doors closed to keep the cool air inside
Boiling water will kill most disease organisms. Boil water for one minute and store in clean containers
If you have to evacuate, take your pet with you if possible
If you have lifesaving drugs that are exposed, the pills must be dry to use until a replacement can be found. If the pills have come into contact with floodwater, do not use.
Contact A Florida Hurricane Lawyer To Help With Your Hurricane Insurance Coverage Dispute
If an insurance company is reluctant to fulfill their legal obligations under hurricane insurance coverage, related to hurricane personal injury or other hurricane flood damage, Burnetti, P.A. may be able to help you obtain the money you are owed. If the insurance companies are found to be acting in bad faith, they may also be held liable for additional compensation above the original value of the policy.
To schedule a free consultation with a Florida Hurricane Lawyer, and fill out the case evaluation form or call (888) 444-8508.

What Sets Us Apart?
Reasons to Trust Burnetti, P.A. with Your Case
A Proven Record of Results

We have recovered millions of dollars for our clients, including many multi-million-dollar verdicts and settlements.

A Culture of Customer Service

We treat all of our clients like family, requiring regular calls to clients in an effort to promote the best possible client experience.

Decades of Unwavering Service

Our firm has proudly served injured people throughout the state of Florida for 30 years, and we're just getting started.

A Network of Support

We help clients find doctors, deal with insurance companies and recover compensation for medical bills and lost wages.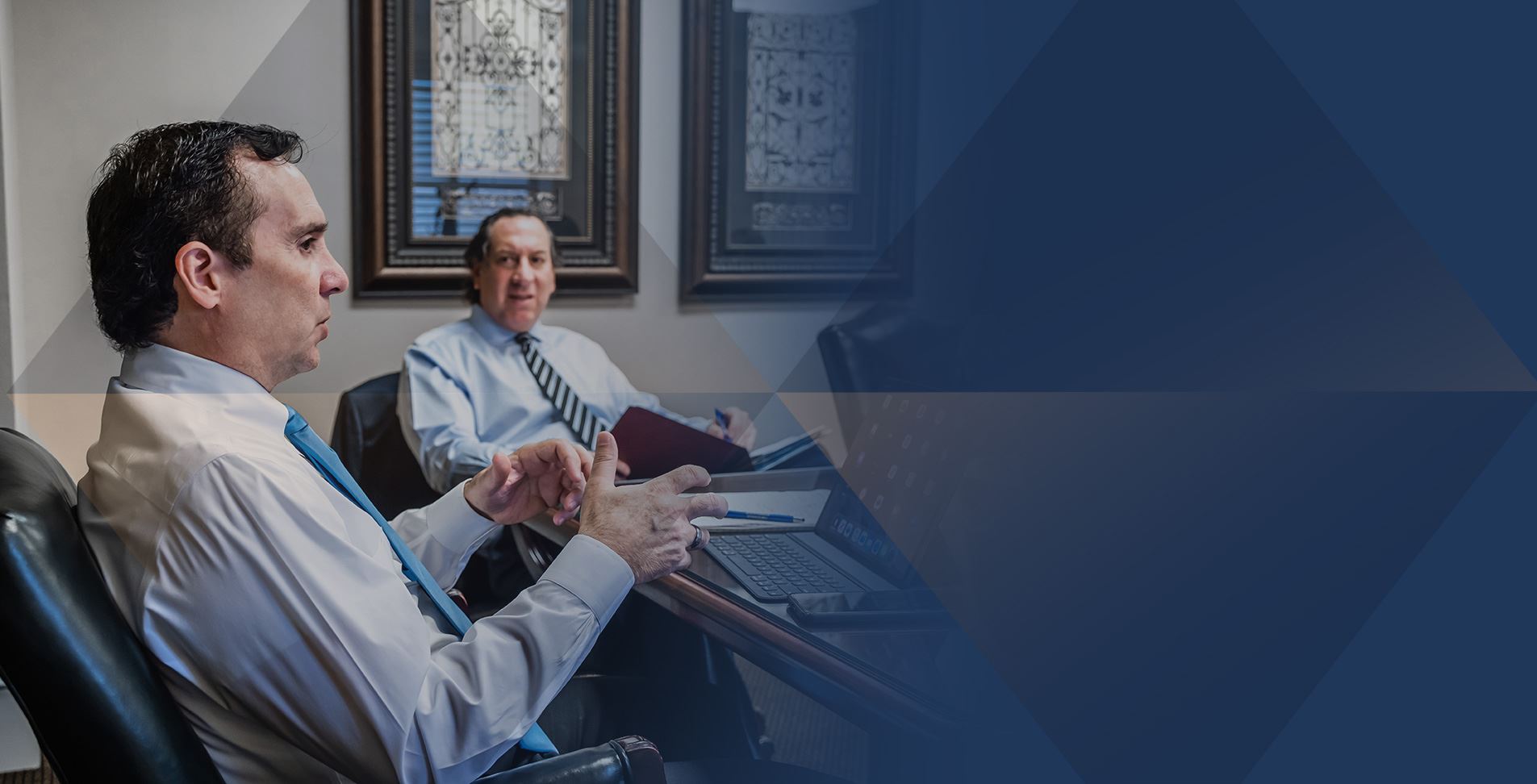 Our Testimonials
Hear From Clients Across the State of Florida
- Michelle M.

- Jeannette D.

- Gerard E.

- Evelyn B. R.

- Chuck S.