What Are Some Signs of Nursing Home Abuse and Neglect?

According to the Centers for Disease Control and Prevention, close to 1.8 million individuals reside permanently in nursing homes in the US. And these numbers are expected to increase over the next decade due in part to the aging of the baby boomers. However, as the number of seniors residing in nursing homes increases, the risk of abuse and neglect is also likely to follow. If you suspect your loved one has been the victim of abuse, contact a nursing home abuse lawyer.
What Constitutes Nursing Home Abuse In Florida?
Every day, nursing home workers abuse elderly people. These facilities advertise that they offer the best care 24 hours a day. In some cases, this is not true. Some of these nursing homes do not have enough staff or they have unqualified staff who mistreat residents. Cases of physical and verbal abuse and misuse of physical and chemical restraints have been reported in nursing homes. Medical or physical neglect and abuse of the personal property of residents also happen.
If you have a loved one living in a nursing home you should regularly check for:
Bedsores also called decubitus ulcers or pressure ulcers.
Injuries resulting from falls
Injuries that are unexplainable by the nursing home staff.
Lips that are cracked because of dehydration
Understaffing in the nursing home.
Weight loss that occurs suddenly and malnutrition
Infections that recur
Limited access to your loved one
Overmedicated patients
A loved one who becomes emotionally upset, agitated or withdrawn.
Unexplained death
What Are The Different Types Of Nursing Home Abuse?
Not all cases of nursing home abuse are obvious. Yes, there are cases when someone has been beaten or physically harmed by their caretaker. But, more often than not, nursing home abuse isn't so easy to detect.
Physical Abuse
This may be obvious in some cases. The resident may have unexplained injuries like bruises, a broken arm or leg, a new limp or patches of hair pulled out. In most cases, physical abuse is sudden, and the nursing staff cannot offer an explanation or offer unrealistic scenarios. It is up to the family members to be vigilant and to seek an explanation from the resident as well the staff members as to how those injuries occurred. This can help identify abuse early on and can enable the nursing home management to take measures; if not, the family can take legal action as well as move their loved one to a safer location.
Emotional Abuse
This may present with depression, crying, anxiety, fear, becoming isolated, being less talkative than usual, afraid to sleep and scared of being alone. These changes may be more apparent in front of the abuser. Frequently, the resident may ask the family to take them away from the nursing home or may not let go when the family member wants to leave. These are all signs that something might be wrong, and even if it's not abuse, it is worth investigating just to make sure.
Sexual Abuse
This may involve both genders and is often committed by nursing staff in charge of the resident. The sexual abuse may be discreet and sometimes only comes to light if there is a hidden camera. And in some cases, the individual may have acquired a sexually transmitted disease or trauma to the genitals, which is another possible sign that something is not right. Once again, family members and friends need to be vigilant and need to ensure that any sign of abuse is not ignored.
Neglect Or Abandonment
This is also a very common form of abuse in nursing homes. The family may note that the resident is dirty, has been wearing the same clothes for days or even weeks, or that an adult brief has not been changed, and the individual may be smelling of urine or feces. The bed may be unkempt, or the room may be very dirty. Even when the resident calls the staff, they rarely respond to the bell or voice commands. In some cases, old food may be on the table for days. And even more distressing is that some residents who are frail and weak may not have been fed or days.
Financial Exploitation
Financial exploitation is also common in nursing homes. Someone may be stealing money from the resident, may have used their credit card, checkbook or even the ATM to make cash withdrawals. Often this type of fraud comes to light when the bank statements are analyzed.
Healthcare Fraud
In some cases, the nursing home may have committed healthcare fraud by billing for services and items that the resident was never provided for. For example, the nursing home may have billed for rehabilitation consult or a wheelchair but never provided the services or the item to the resident.
When Is A Nursing Home Liable For Elder Abuse And Neglect?
A nursing home abuse attorney can file claims due to:
Negligent hiring. Nursing homes should employ trained people to look after residents. If this does not happen, it may be the major cause of negligence. Staff must have academic qualifications and have no record of abuse or violence. If nursing hires someone who doesn't meet the mentioned criteria, they are liable for any abuse.
A nursing home should ensure it has enough staff to take care of the residents. If it doesn't have adequate employees, cases of negligence are likely to occur. If an injury or death occurs due to this negligence the nursing home can be responsible.
Medical error. Residents at a nursing home are likely to be on medication. If they don't get this medication when required, they may suffer. If prescribed the wrong medication, it may harm them also. Also, if investigations show this has been happening to your loved one, you can file a lawsuit against the nursing home.
If you suspect that your loved one in a nursing home has suffered abuse or neglect, the best advice is to speak to a nursing home abuse lawyer. Nursing home abuse attorneys have the ways and means to investigate these claims and ensure that your loved one is protected and is also compensated for any damage or injury. Call our nursing home abuse lawyer at Burnetti, P.A. They will listen to your concerns and will further investigate to get to the bottom of things. Our nursing home abuse attorneys can also gain access to patient records as well as find a medical expert who can evaluate the patient and determine if neglect or abuse has occurred.
Call us today at (888) 444-8508 and our nursing home abuse lawyer will make sure your loved one is well-protected.

What Sets Us Apart?
Reasons to Trust Burnetti, P.A. with Your Case
A Proven Record of Results

We have recovered millions of dollars for our clients, including many multi-million-dollar verdicts and settlements.

A Culture of Customer Service

We treat all of our clients like family, requiring regular calls to clients in an effort to promote the best possible client experience.

Decades of Unwavering Service

Our firm has proudly served injured people throughout the state of Florida for over 25 years, and we're just getting started.

A Network of Support

We help clients find doctors, deal with insurance companies and recover compensation for medical bills and lost wages.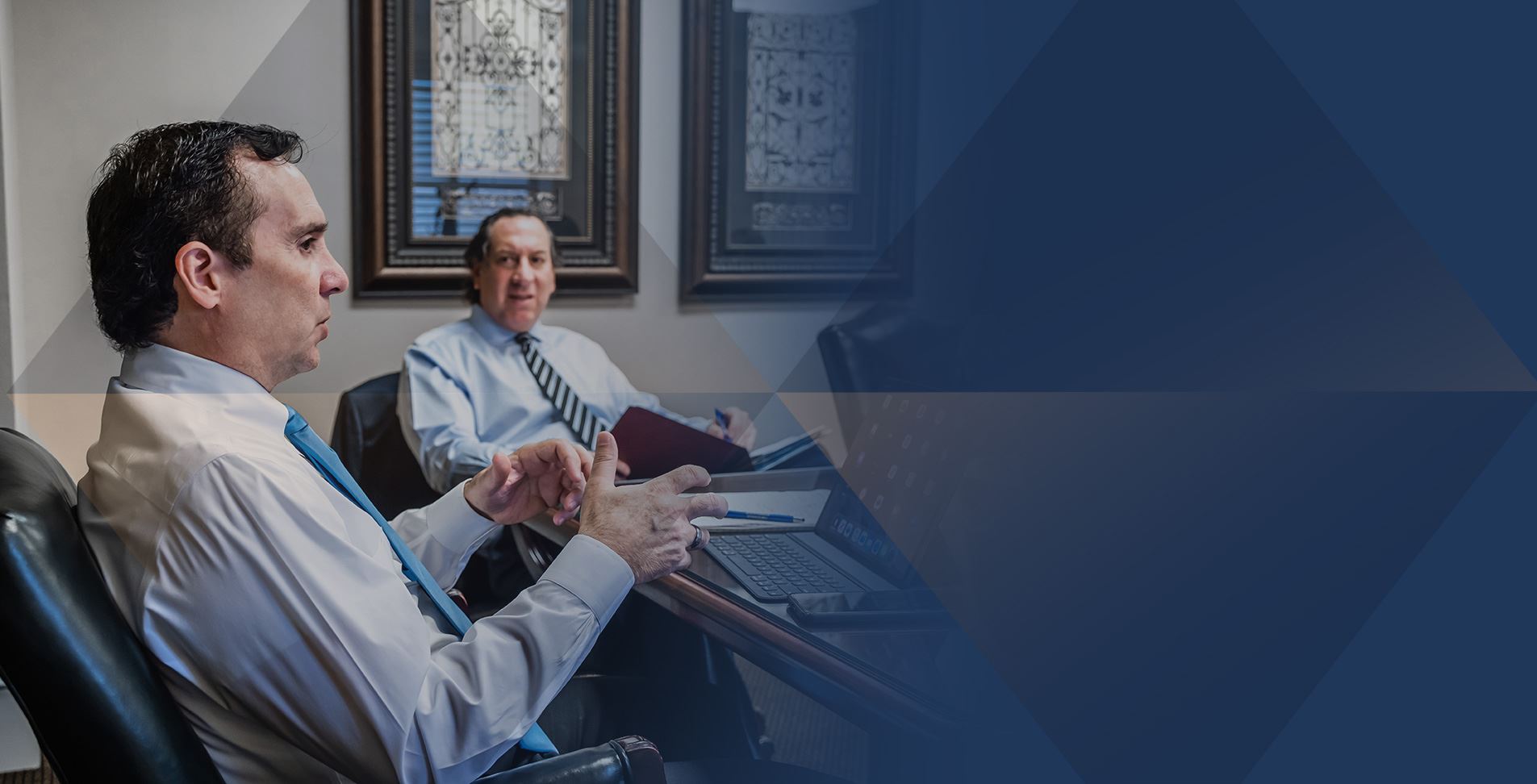 Our Testimonials
Hear From Clients Across the State of Florida
- Michelle M.

- Jeannette D.

- Gerard E.

- Evelyn B. R.

- Chuck S.