Is Nursing Home Understaffing a Problem in Florida?

Nursing Home understaffing is a major problem in nursing homes, largely because the unemployment rate has dropped by more than 50 percent since 2010. The result is a very good environment for workers. Since workers often have multiple job options, they can hold out for the best job and do not have to settle for just any job.
Low unemployment is not good for employers. They must compete with other employers for a limited talent pool. These issues are especially acute in Florida nursing homes. Mostly because of the exploding elderly population, many area facilities have lots of patients who are quite ill. If they have a choice, most workers avoid situations like these.
As a result, over 50 percent of the nursing homes in Florida are dangerously understaffed, according to a recent report. For example, in some facilities, a single nurse aid cares for as many as 30 people. The recommended staffing levels are 1:3 during mealtimes.
Nursing home owners blamed the improving economy for the lack of staffing. They claim it is simply too hard for them to attract and retain quality employees.
What they really mean is they are not willing to try to attract and retain good workers. That would mean investing money in things like employee benefits and assistance programs. Many owners are unwilling to make that move. As a result, they are legally responsible for the consequences of nursing home understaffing.
Nursing Home Understaffing And Resident-On-Resident Abuse
Staff-on-resident abuse gets most of the headlines. But resident-on-resident abuse is the fastest-growing problem in Florida nursing homes. The current environment makes this issue even more acute.
Many nursing home residents in Florida struggle with dementia. In many ways, these individuals are more like children than adults. So, they need constant supervision, especially when many seniors are in one place. That's one reason why the patient-staff ratios should be lower during mealtimes. If common areas are understaffed, petty disputes over a preferred spot on a sofa fester. They often eventually end violently
Older people tend to wander, partially because they may be on psychotropic drugs. They sometimes wander into the room of another resident. People in crowded nursing homes are often very protective of their limited privacy. Once again, the encounter often ends badly.
If these issues come to a head during low population times, like nights and weekends, the situation is even more serious. There may not be enough available staff to respond straight away, so the conflict becomes worse.
Most nursing home residents are feeble or in generally poor health. A slight amount of physical force may be enough to cause serious injury or exacerbate a current condition.
Understaffing And Resident Care In Florida
Two things often happen in understaffed environments. First, the remaining workers are spread too thin because they take on too many responsibilities. Second, tasks are passed down the ladder. For example, nurse aids often assume some functions which nurses should perform.
In both these situations, residents pay the price. There are either not enough people to properly care for all the residents or the ones that are there are not fully qualified. The result is often resident abuse, such as:
Elopement: As mentioned, some residents will wander. Sometimes, they may even wander right out of the facility. In an understaffed environment, front desk monitoring is often one of the first casualties, especially overnight.
Falls: Many residents need help with tasks like moving from chairs to beds. Such maneuvers often require several workers who are well-qualified for that particular task. Many times, such resources are unavailable, and the patient falls due to the lack of care.
Bedsores: Pressure ulcers are a non-issue if the patient turns in bed every two hours. But understaffed facilities sometimes lack the workforce to help residents turn. Other times, under-qualified employees do not know the signs of pressure ulcers and do not report them.
Malnutrition and Dehydration: These conditions are quite common in Florida nursing homes. If the facility is understaffed, there is no way to tell if the residents are eating and drinking properly until they show signs of serious illness.
Other issues in this area include physical or sexual abuse and medication errors. Many residents do not receive regular visitors who can keep track of their health. So, these residents are often at the mercy of the nursing home staff.
Legal Liability In Nursing Home Understaffing Cases
Employers are generally responsible for the negligent acts of their employees. That includes things like failure to give proper care. The respondeat superior doctrine applies if the tortfeasor (negligent actor) was:
An employee who was acting within the scope of employment at the time.
Florida courts define these elements very broadly. In some cases, even an unpaid nursing home volunteer can be an "employee." The facility normally controls things like duties and work hours, and that control is all that's required. Similarly, any act that benefits the employer in any way is usually within the scope of employment. That benefit could be extremely slight.
Things like staff-on-resident assault are clearly outside the scope of employment. But the nursing home may still be responsible for damages in these cases. Under the negligent hiring and negligent supervision doctrines, employers have a duty to:
Hire top-quality workers, and
Supervise them closely.
If they are derelict in either area, and that shortcoming causes injury, liability attaches. Special rules usually apply in cases involving an employee with a criminal record.
Count On Experienced Attorneys
Nursing home understaffing often leads to negligence and serious injury. For a free consultation with an experienced Florida nursing home abuse lawyer, contact Burnetti, P.A. We routinely handle cases in Pinellas County and nearby jurisdictions.
Dial (888) 444-8508 or reach out to us online to set up a confidential consultation.

What Sets Us Apart?
Reasons to Trust Burnetti, P.A. with Your Case
A Proven Record of Results

We have recovered millions of dollars for our clients, including many multi-million-dollar verdicts and settlements.

A Culture of Customer Service

We treat all of our clients like family, requiring regular calls to clients in an effort to promote the best possible client experience.

Decades of Unwavering Service

Our firm has proudly served injured people throughout the state of Florida for 30 years, and we're just getting started.

A Network of Support

We help clients find doctors, deal with insurance companies and recover compensation for medical bills and lost wages.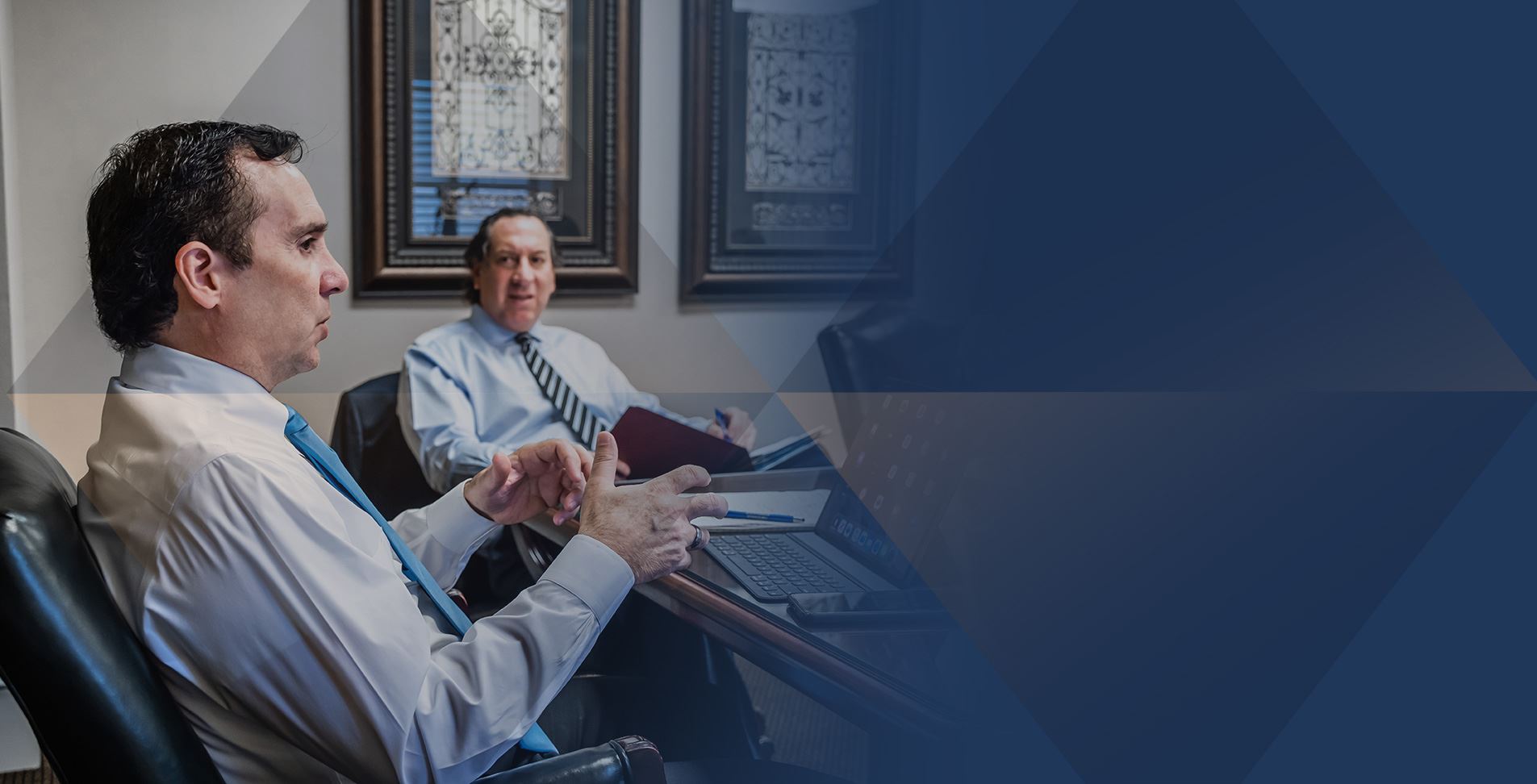 Our Testimonials
Hear From Clients Across the State of Florida
- Michelle M.

- Jeannette D.

- Gerard E.

- Evelyn B. R.

- Chuck S.