What Is the Process of Filing a Personal Injury Lawsuit on Behalf of a Child?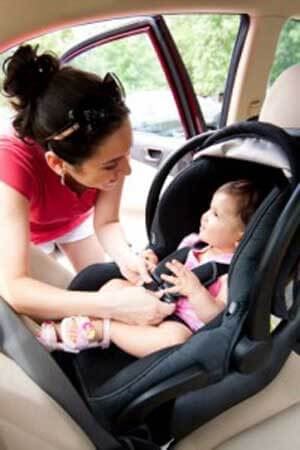 Did your child incur injuries in Florida due to someone else's negligence or wrongdoing? The law gives you, as the guardian, the right to file a personal injury lawsuit on behalf of your child. However, you should not consider it without consulting a personal injury attorney.
In Florida, all personal injury lawsuits are challenging. Those involving minors get even trickier. They involve additional procedures and abide by different regulations. They are better left to an experienced lawyer. The latter will take over the procedures and advise and inform parents every step of the way.
Florida Statutes Of Limitations For A Personal Injury Lawsuit Involving A Minor
As you may already know, Florida law allows four years for filing most personal injury lawsuits. Claims against the government have a deadline of three years. When it comes to minors, however, there is another option available: to wait until the child comes of age. This option usually applies to disabled children and guardians.
Generally, it is better to consult a personal injury lawyer in Florida before making decisions. Here is why:
Filing the lawsuit involves heavy preparation and gathering solid evidence, which takes time
The lawsuit itself may take years, time in which bills keep piling up
The more one waits, the higher the risk of losing evidence and losing track of witnesses
If you are not sure you need legal advice, reviewing the steps of a personal injury claim may help.
Why Work With A Child Injury Attorney?
Some personal injury cases can be settled outside of court. This is especially true when the child's injury occurs following insured events or activities. In such cases, the guardians can seek compensation from the insurer of the party at fault. In the following lines, we will cover all the steps, including the claim against the insurer. An attorney can help with
A demand letter or notice of claim. This is the document announcing your intentions to take legal action. It should summarize the events, underlining the child's rights you're your demands.
Settlement attempts. Most insurance companies try to settle claims outside of court, so they offer settlements. If you find the settlement acceptable, you get the compensation sooner and move on with your lives. If not, you are free to continue your legal action.
Mediation. When the negotiations between the parties are unsuccessful, a mediator can step in. Although the mediator cannot enforce a settlement, they may facilitate it.
Arbitration. Some courts request the parties to go through arbitration before entering a lawsuit. This gives arbitrators more power than mediators. Their decisions are enforceable by court order.
Trial. If all other options fail or you are not satisfied with the results, you can go to court. The trial will involve several steps.
The Steps Involved In A Child Injury Lawsuit In FL
Here is what filing a personal injury lawsuit on behalf of a child involves:
Actual filing and notice of action – A letter announcing the filing of the lawsuit
Court motion – The court will consider your motivation and approve or dismiss your case
Discovery period – The parties usually have 6 months to 1 year to gather evidence and attempt settlement
The actual trial – Motions, hearings, and arguments in court
Verdict – The court decides whether to award compensation and what value it should have
Appeal – The parties may choose to appeal the court's verdict
Collection – The compensation may be paid in full or in installments
A personal injury lawsuit can take several years. The guardians will need to know and comply with various laws, including Florida Statutes Chapter 744. While the lawsuit may make higher compensation available, it will involve its share of expenses. On the other hand, a settlement outside court for more than $15,000 will need court approval.
The best way to decide between the two options is by consulting a personal injury attorney. If the client agrees, the latter may take over the case and handle all procedures. Their experience, knowledge, and skills will most likely translate into higher compensation.
Schedule A Consultation With An Experienced Lawyer at Burnetti, P.A.
Would you like to file a personal injury lawsuit on behalf of your child? Our personal injury attorney can review your case for free. They will look at the facts, tell you what to expect, and advise you on the steps to follow. Call (888) 444-8508 or use the online form to schedule a FREE consultation!