Does Workers' Compensation Include Death Benefits in Florida?

Workers' compensation insurance is a program that insures employees against work-related illnesses and injuries. If you have been injured while performing your job, you can seek compensation benefits to cover your lost wages, medical costs and other injury-related expenses. Workers' compensation also covers death benefits in Florida. If a worker dies in the line of duty while performing his or her job, the surviving dependents can apply for death benefits. These are also known as 'dependency' benefits, and a workers' compensation attorney in Florida can help you apply.
When Can You Apply For Death Benefits In Florida?
If a worker dies from an injury caused by a work-related accident, the surviving dependents qualify for death benefits. However, the death must have occurred within one year of the accident. If a work-related accident results in a continuous disability which ultimately leads to the worker's death, the dependents are still eligible to receive death benefits. In this case, the death must have occurred within five years of the accident.
Florida Statues 440.19 also states that a claim for death benefits must be filed within two years of a death caused by a work-related injury or illness. If you don't file a claim within this period, you will no longer be eligible to receive the benefits as a dependent.
Who Can Apply For Death Benefits In Florida?
As a general rule, death benefits are available to the dependents that are related by blood or marriage to the deceased worker. This means that the spouse, children, parents, siblings, grandparents and grandchildren can all apply for death benefits. However, it must be demonstrated that the applicant directly depended on the deceased worker. In some cases, you may also be required to prove that you lived with the worker as a dependent.
Depending on who ultimately qualifies to receive the death benefits, the amount of benefits will vary. Following is a look at the amount payable to different dependents of a deceased worker:
Spouse: If the surviving spouse has filed for death benefits, he or she is eligible to receive 50% of the worker's average weekly wage.
Spouse and children: If the deceased worker has left behind a spouse and one or more children, all may receive death benefits. The spouse will still receive 50% of the average weekly wage. In addition, the spouse may receive another 16 2/3% of the average weekly wage on behalf of the children.
Only Children: If the deceased worker had no spouse or if the spouse passed away later, the surviving dependent children are eligible to receive 33 1/3% of the average weekly wage. However, the total benefits received by the children must not exceed 66 1/3% of the worker's original weekly wage.
No spouse of child: If the deceased worker has left behind no dependent children or spouse, the death benefits then go to the parents or grandchildren. If the parents are receiving death benefits, they get 25% of the average weekly wage. If the grandchildren qualify to receive the benefits, they are eligible for 15% of the weekly wage.
In all cases, it must still be demonstrated that a spouse, child, parent, grandchild or grandparent is a dependent. Dependency is a decisive factor when qualifying for death benefits. This is why only the children under the age of 18 are eligible to receive these benefits. If a child is a full-time student, this age limit is relaxed to 22.
What Is The Maximum Amount Of Death Benefits?
Death benefits include funeral expenses in addition to the ongoing weekly benefits. The funeral expenses included in death benefits cannot exceed $7,500 as per Florida law. At the same time, the total amount paid to the dependents of the deceased worker must not exceed $150,000 including death benefits, funeral expenses and any other expenses.
This puts the maximum weekly amount of death benefits at $939 for 2019. In other words, the benefits offered to all the dependents of the deceased worker on a weekly basis must not be higher than this.
How Can A Workers' Compensation Lawyer Help?
If you have lost a loved one to a work-related injury and are a dependent, you qualify for death benefits in Florida. The procedure to apply for these benefits is fairly complicated and protracted. If you don't file a claim properly, it may be turned down, delaying the weekly benefits you deserve. This is where a Florida workers' compensation attorney can help you. A qualified attorney will help you file for the maximum amount of benefits and start receiving them at the earliest.
Finding a Workers' Comp Lawyer
Here at Burnetti, P.A., we have many years of legal experience in handling workers' compensation cases, including those involving death benefits in Florida. We can help you seek death benefits if you are the dependent of a worker who died from a work-related injury.
Contact us today to discuss your case with our attorneys in a FREE consultation.

What Sets Us Apart?
Reasons to Trust Burnetti, P.A. with Your Case
A Proven Record of Results

We have recovered millions of dollars for our clients, including many multi-million-dollar verdicts and settlements.

A Culture of Customer Service

We treat all of our clients like family, requiring regular calls to clients in an effort to promote the best possible client experience.

Decades of Unwavering Service

Our firm has proudly served injured people throughout the state of Florida for 30 years, and we're just getting started.

A Network of Support

We help clients find doctors, deal with insurance companies and recover compensation for medical bills and lost wages.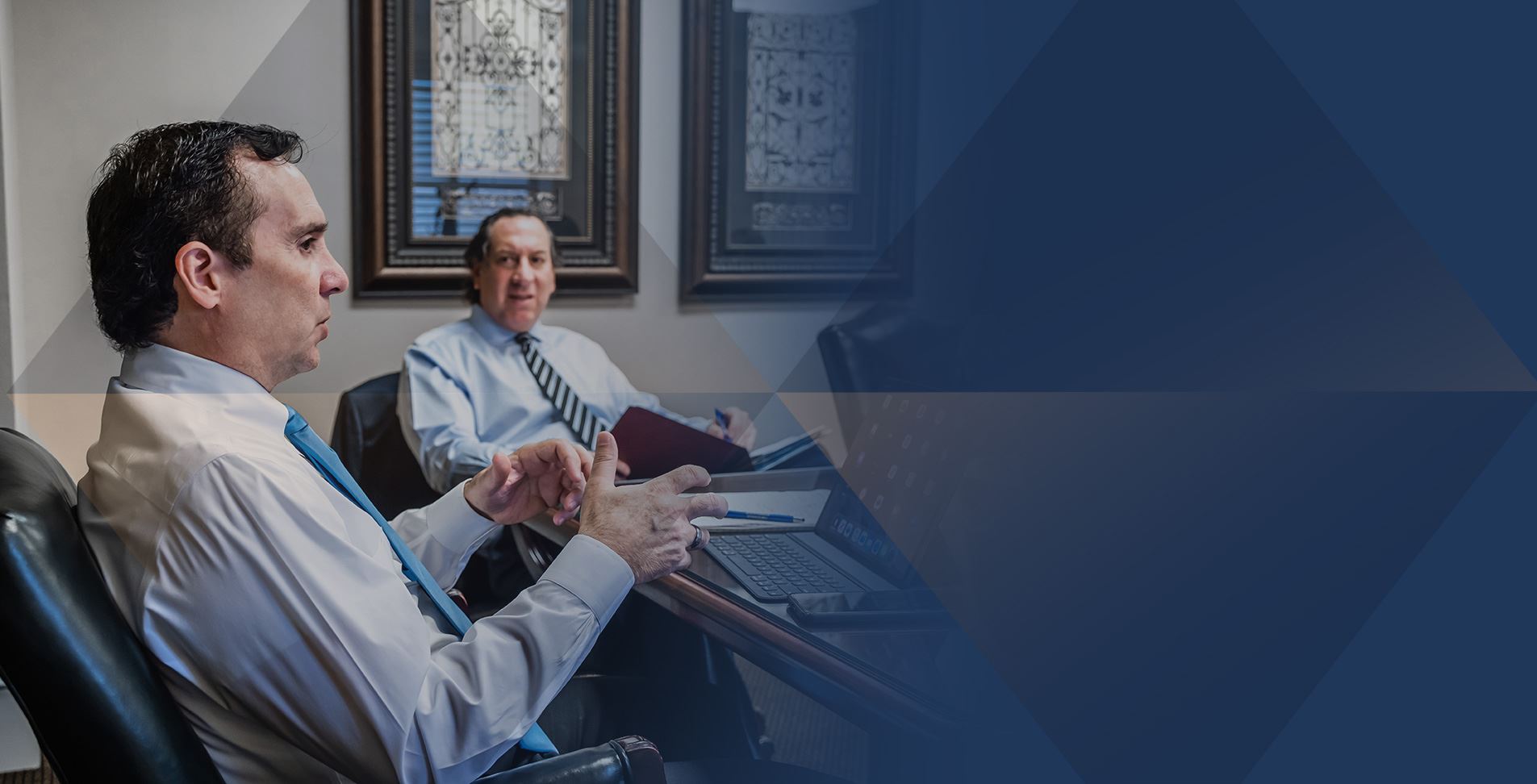 Our Testimonials
Hear From Clients Across the State of Florida
- Michelle M.

- Jeannette D.

- Gerard E.

- Evelyn B. R.

- Chuck S.