What Is Covered Under Workers' Compensation in Florida?

If you incur an injury while performing your duties at work, you may qualify for workers' compensation. Workers' compensation insures employees against workplace injuries by compensating them suitably with the help of Florida workers' comp attorney. It also protects the employers from lawsuits as they are required to pay injury benefits in the first place.
In the state of Florida, businesses with four or more employees are required to have workers' compensation. If you work in the construction sector as defined by the Florida Administrative Code, your employer must purchase workers' comp insurance even with a single employee.
Benefits Offered As Workers' Compensation
Depending on the severity of your work-related injury, you qualify for a number of benefits as a part of workers' compensation. You may be entitled to compensation for the following losses and expenses.
Medical Bills
These include all the medical costs associated with your work-related injury. The costs of medication, doctor's fees, medical equipment, therapy, care, rehabilitation and hospitalization are covered here. If you require long-term treatment, you can also seek compensation for the expected future medical costs.
Lost Wages
In many cases, an injury may prevent you from resuming work soon. The time away from work may be weeks, days or even months depending on the severity of injury. When you are forced to spend time away from work, you have no source of income. Workers' compensation caters to this by making your employer offer damages in lieu of lost wages. These damages are a percentage of your average weekly wages. Yet, they offer a steady income to see you through the recovery phase. Florida also has a cap on maximum weekly compensation for lost wages. For 2019, the maximum compensation rate is $919.
Lost Earning Capacity
You need certain skills to perform specific jobs. If an injury incapacitates you so that you no longer have the requisite skills to do the job, this qualifies as lost earning capacity. Such a loss marks a more serious damage to your long-term earnings. You can seek compensation for this in your workers' comp benefits claim.
In addition to these damages, you may qualify for other compensation benefits as well. It is best to consult a Florida workers' comp attorney before you file a benefits claim.
Qualifying For Workers' Compensation
Workers' compensation is typically available for a majority of work-related injuries. Even if an at-work injury was caused by your own mistake, you may qualify for comp benefits. However, there are some exceptions where an injury may not qualify.
If you deliberately harm yourself or cause a self-inflicted injury, you won't receive compensation benefits. If your injury was caused while you were intoxicated or under the influence of drugs, you may still receive no compensation. For an injury to be regarded as a work-related injury, it must have taken place while you were at work or doing a work-related task. For instance, if you were driving from one corporate office to another and got injured, this is covered. However, if you took a break from office, went out to have coffee and got injured at a coffee bar, you can't seek compensation benefits.
There are some cases which are more complicated. If you had a sore wrist due to some heavy lifting at home, then slipped, fell and broke your wrist at work, it will be seen as a work-related injury. At least 50% of the injury in question must have taken place at work. If that is not clear with a given injury, a state administrator may determine whether or not it qualifies for benefits.
You must also report your work-related injury within a stipulate time period. In Florida, your employer must be notified within 30 days of the injury. If you are late, you may not qualify for compensation benefits.
Why Hire A Florida Workers' Comp Attorney?
When you seek workers' compensation benefits, your employer may try to turn down your claim. So you will need to actually prove that your injury is work-related. Even if your employer accepts the claim, the insurance carrier may then cross-examine your claim and possibly find faults with it. In many cases, your employer or the compensation insurance carrier may try to pay you as little as possible.
This is why you need to hire a Florida workers' comp attorney after sustaining a work-related injury. An attorney will help you seek the maximum amount of compensation for your injury. The attorney will also counter the objections of the employer or the insurer and negotiate a suitable settlement on your behalf.
Finding A Florida Workers' Comp Attorney
Here at Burnetti, P.A., we have helped countless injury victims seek workers' compensation benefits. We believe that you are entitled to the maximum amount of benefits in order to cover the medical costs and other losses caused by the injury. Our lawyers work closely with you to understand your case and then file it with your employer.
Contact us today to discuss your case with our top attorneys in a FREE consultation.

What Sets Us Apart?
Reasons to Trust Burnetti, P.A. with Your Case
A Proven Record of Results

We have recovered millions of dollars for our clients, including many multi-million-dollar verdicts and settlements.

A Culture of Customer Service

We treat all of our clients like family, requiring regular calls to clients in an effort to promote the best possible client experience.

Decades of Unwavering Service

Our firm has proudly served injured people throughout the state of Florida for 30 years, and we're just getting started.

A Network of Support

We help clients find doctors, deal with insurance companies and recover compensation for medical bills and lost wages.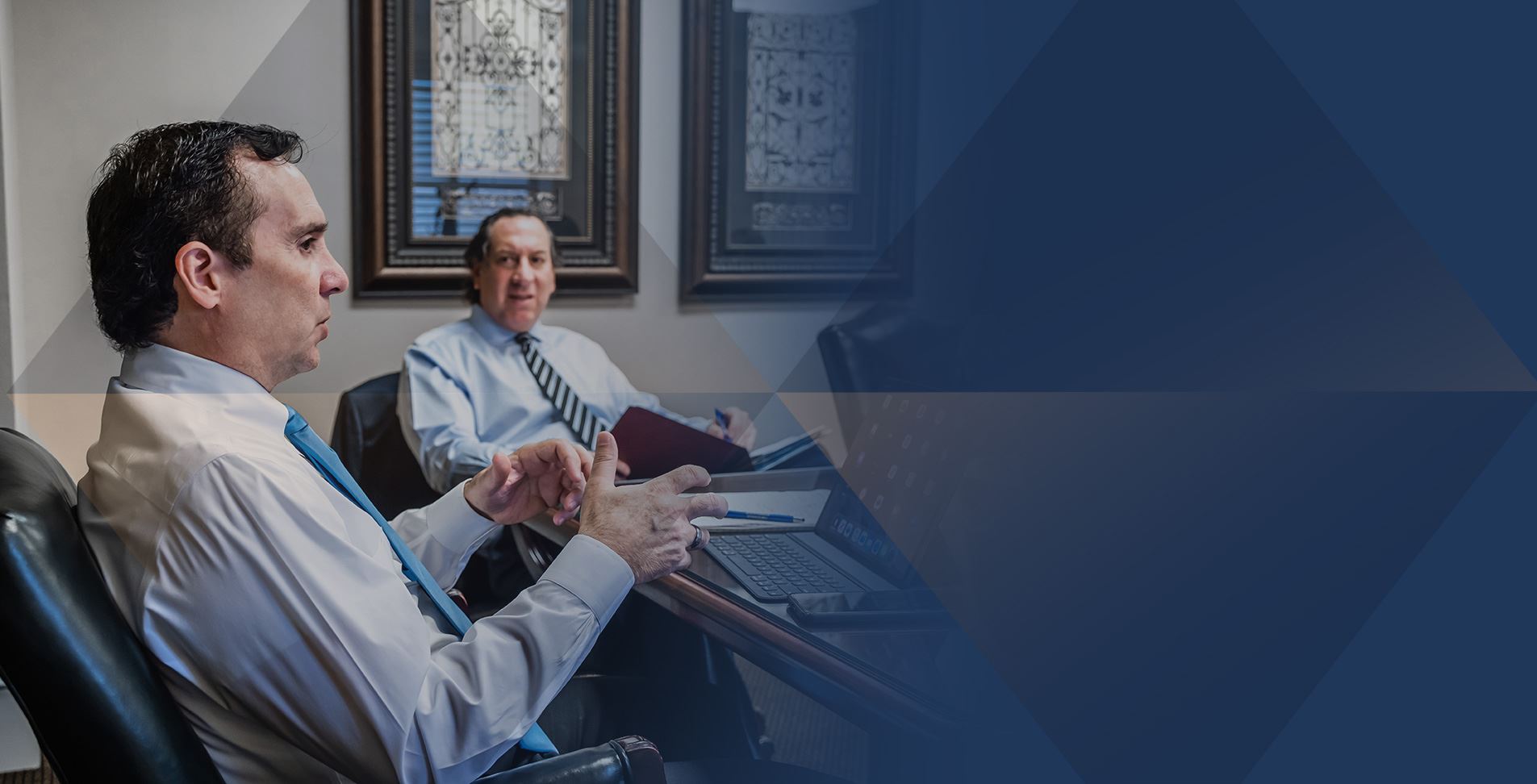 Our Testimonials
Hear From Clients Across the State of Florida
- Michelle M.

- Jeannette D.

- Gerard E.

- Evelyn B. R.

- Chuck S.