What to Do if My Workers' Compensation Claim Is Denied?

If you have been injured in a work-related accident, you can apply for workers' compensation benefits. These benefits are also available if you incur an occupational disease. Workers' comp covers the medical costs of your injury or illness as well as lost wages and lost earning capacity. However, you must meet certain requirements before you can receive these benefits. In many cases, workers' compensation claims are not properly filed or do not meet the requirements. This results in a denial of the claim. That being said, denial of a workers' compensation claim is no cause for worry, a Florida workers' compensation attorney can help. If your claim has been denied, you should follow these steps.
Identify The Reason Your Workers' Compensation Claim Was Denied
This should be your immediate concern in the wake of a claim denial. Once you know the reason for denial, you can find a way to remedy the cause. Typically, workers' compensation claims are rejected for these reasons:
Disputed Injury: Only injuries that are incurred while you are performing your job and directly caused by it qualify for workers' compensation. When you file a claim, your employer may argue that your injury wasn't directly caused by your work. For instance, if your injury took place when you had taken a break at work or indulged in horseplay, it may not qualify for comp benefits. Similarly, an employer may argue that a pre-existing medical condition caused your illness, not the conditions at work.
Delayed Application: Florida Statutes 440.185 require you to notify your employer of an injury within 30 days. If you fail to meet this deadline, your employer can deny your benefits by citing the delay.
Illness Not Covered: A number of occupational diseases qualify for workers' comp benefits, and a number of diseases do not. If your condition does not meet the criterion set by the state, your compensation claim may be denied.
Remedy The Objections
Once you know the reasons, it is time to remedy the objections to your compensation claim. If your injury is being disputed, you will need to consult a workers' compensation attorney. An attorney can help you counter the objections leveled against your claim by an insurance company or employer.
You will also need to gather medical evidence, testimony of a relevant medical expert and other supporting materials. This evidence will be of central importance when you appeal the denial.
File An Appeal
Once you receive a letter stating that your workers' compensation claim has been denied, you can file an appeal against it. The letter typically includes detailed instructions on how to file such an appeal. So it is important to go through it in detail. In Florida, you must appeal the rejection by filing a Petition for Benefits within two years of the injury. Although this gives you plenty of time to prepare for the appeal, it is advised that you file the appeal as early as possible.
As part of the appeal process, you will then be required to present your case in front of an administrative judge. You can also present any relevant evidence during this hearing. If the judge approves your claim based on the evidence you present, you qualify for the benefits. However, if the judge doesn't find sufficient evidence to suggest that you qualify for compensation benefits, you can appeal at higher levels.
Hire An Attorney
Hiring an attorney is an essential step if your workers' compensation claim has been denied. The denial means that you will now have to present evidence and arguments to support your claim. This is quite hard, especially when you are up against the expensive lawyers hired by an insurance company. An attorney with the right expertise can help you navigate the complex appeals process. The attorney can also help you bring together the relevant evidence and argue your case in a more coherent manner.
How Do You Qualify For Workers' Comp Benefits In Florida?
In order to qualify for any workers' compensation benefits, you have to meet certain criteria. As long as you meet these requirements, you should start receiving your benefits within a week or two. The requirements under workers' comp include:
Your accident must take place while you're on the job. If you're an hourly employee, you need to be clocked in at the time of the injury. If you're a salaried employee, you will have to demonstrate that the accident happened during the normal course of your employment.
You complied with your employer's policies regarding workplace injuries. For example, almost all employers require you to be treated by a company approved doctor. If you refuse to do this or don't comply with their treatment, your claim can be denied and your benefits can be terminated.
You must not be under the influence of drugs or alcohol. Your employer will more than likely require that you take a drug test before you're treated. If you refuse to do this, your claim will more than likely be denied. Your company has a right to know if you were high or drunk when you got hurt. And, if you were, they shouldn't be held responsible.
You had a pre-existing medical condition. If your employer can prove that you were hurt long before your accident, they may deny your claim. For example, if you have a bad back, it'll be rather suspicious if you claim you hurt your back at work. This could be a way for you to get paid time off from work. Your company won't let you take advantage of them like that.
As long as you meet these basic criteria, there's a good chance your claim will be denied. But, as explained above, there are lots of reasons why your claim could be denied.
Why Would Your Employer Deny Your Claim In Florida?
Your employer will have a chance to recommend to their insurance company whether your claim should be approved. Or, the insurance adjustor will let your Human Resource manager know whether they think the claim is payable or not.
We did highlight most of these in the earlier section. However, it's worth mentioning again. Some of the reasons why your claim might be denied in Lakeland, Florida include the following:
You were under the influence of drugs or alcohol at the time of the accident
You didn't report the incident to your manager or HR department
You have a pre-existing condition
You were off the clock at the time of the accident
You were doing something outside the scope of your normal employment
You were hurt on personal time but stage it to look like you were hurt at work
the injury does not in any way impede you from doing your job
You refuse to take the drug test
You refuse to comply with the company's doctor recommended treatment plan
If any of these things take place, expect your claim to be denied. And, depending on the circumstances, an experienced Florida workers' comp attorney may or may not be able to help you.
Finding An Attorney For Your Workers' Compensation Claim
Here at Burnetti, P.A., our attorneys specialize in Florida workers' compensation law. We are also very well-acquainted with the insurance landscape across the state. This allows us to help you seek the workers' compensation benefits you deserve. If your claim has been turned down by an employer or insurance company, make no delays and contact us right away.
If you failed to meet any requirements, our attorneys will identify these and help you meet them. If the case needs to go to a hearing, our lawyers will work with you to gather the evidence and prepare a case. With our attorney on your side, you odds of winning the appeal will be a lot better.
Contact us today for a FREE consultation with our attorneys.

What Sets Us Apart?
Reasons to Trust Burnetti, P.A. with Your Case
A Proven Record of Results

We have recovered millions of dollars for our clients, including many multi-million-dollar verdicts and settlements.

A Culture of Customer Service

We treat all of our clients like family, requiring regular calls to clients in an effort to promote the best possible client experience.

Decades of Unwavering Service

Our firm has proudly served injured people throughout the state of Florida for 30 years, and we're just getting started.

A Network of Support

We help clients find doctors, deal with insurance companies and recover compensation for medical bills and lost wages.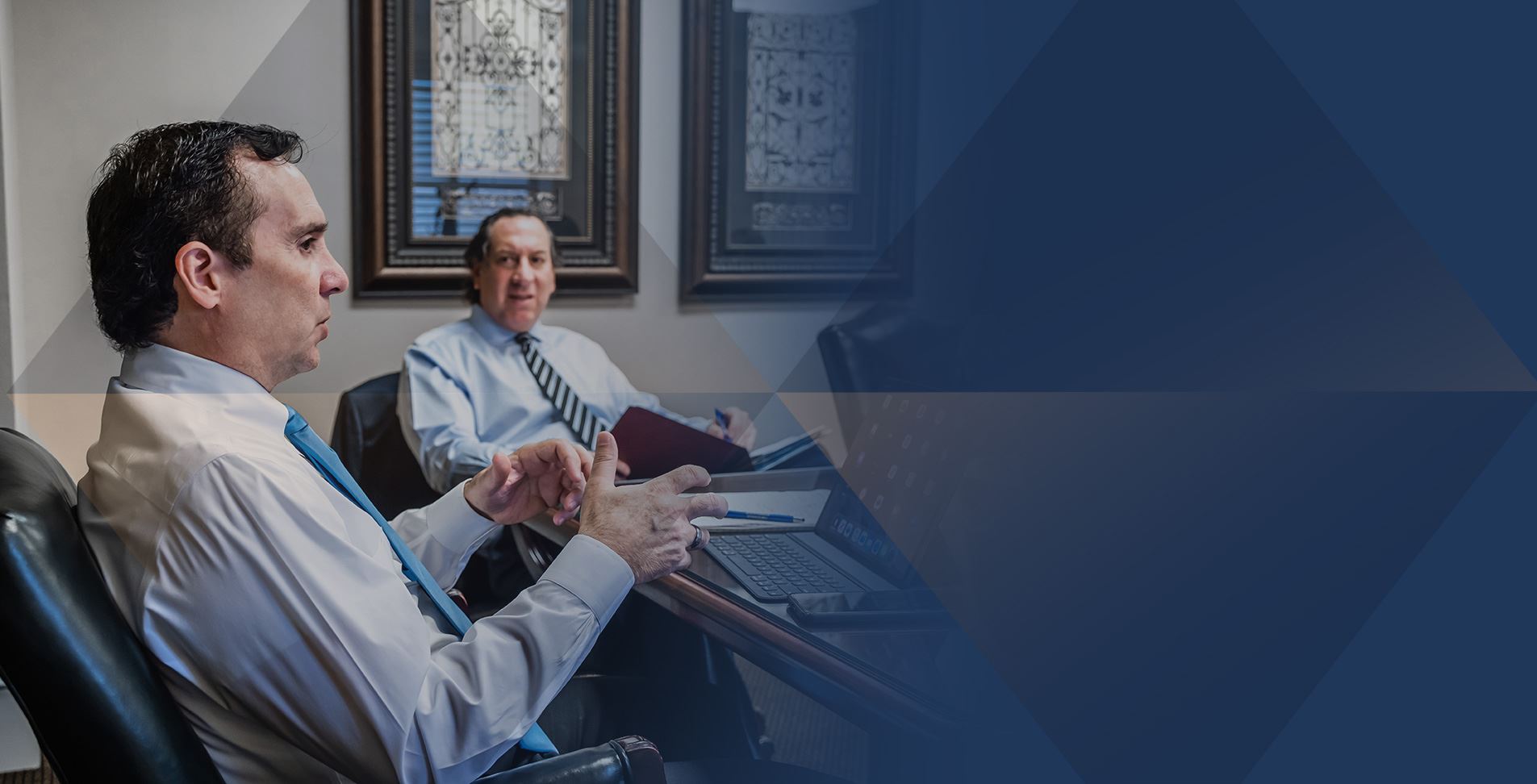 Our Testimonials
Hear From Clients Across the State of Florida
- Michelle M.

- Jeannette D.

- Gerard E.

- Evelyn B. R.

- Chuck S.