Does Workers' Compensation Cover Occupational Diseases?

An occupational disease is a medical condition that is a result of the specific activities you perform at work. Such a disease may be caused by the workplace, the environment, or simply the physical or mental activities you perform on a routine basis at work. It is important to understand whether or not a medical condition falls under the category of occupational diseases. If it does, you can claim workers' compensation benefits with the help of a workers' compensation lawyer to cover the medical costs and any other losses associated with the disease.
What Is An Occupational Disease?
The exact definition of an occupational disease varies from state to state. Some states have a separate, defined list of occupational diseases. Others include occupational diseases as a part of the workers' compensation laws. Florida belongs to this second category. Statute 440.151 of Florida state laws defines an occupational disease as one which is caused by the nature of the employment. As such, an occupational disease is treated the same as a work-related injury. Because of this definition, occupational diseases are covered by workers' compensation in Florida.
Examples Of Occupational Diseases
It is important to distinguish occupational diseases from non-occupational diseases. Many states maintain lists of occupational diseases – in such cases, if your condition matches a disease on the list, it qualifies as an occupational disease.
Other states like Florida generally cover occupational diseases under workers' compensation law. In this case, you must prove that your disease was directly caused by the conditions at work.
Some examples of occupational diseases include
Lung Conditions: Lung conditions are common in miners, builders and other workers in the construction industry. If you are regularly exposed to harmful substances, you may incur a lung condition. Lung conditions affect breathing and respiratory functions. Once you develop a lung condition, you may find it difficult to perform many routine tasks, especially tasks that involve physical exertion.
Skin Conditions: According to a report by the Centers for Disease Control and Prevention (CDC), nearly 13 million American workers are at risk of having skin contact with harmful chemicals. Exposure to such chemicals can result in skin infections, burns, irritations and allergies. In some cases, long-term exposure to a harmful chemical can also result in skin cancer.
Carpal Tunnel Syndrome: Carpal tunnel syndrome is a common condition experienced by computer workers. If you spend long hours working at a computer and typing, you are likely to develop the condition. Occupational conditions related to this syndrome include weakness in the fingers, pain in the wrists, numbness in the hands and tingling sensations. If you have carpal tunnel syndrome, it can hamper you from performing computer work in the future.
Notifying Your Employer About an Occupational Disease
If you believe you have an occupational disease, you must notify your employer. Such a notice must be given within 90 days of the diagnosis of the disease. If you already had the disease when you joined the employer, your condition will not qualify for workers' compensation.
When you notify the employer, you must clearly demonstrate how your disease is caused by your work. Then it's time to wait for your employer's response. Your employer is required, by law, to offer workers' compensation benefits for an occupational disease. If the employer refuses to offer these benefits, it is time to contact a workers' compensation lawyer.
What Benefits Can You Claim For An Occupational Disease?
You can claim the full range of workers' compensation benefits if you suffer from an occupational disease. These include medical costs, lost wages, lost earning capacity as well as non-economic damages.
Medical costs include:
Doctor's bills
Costs of prescription medicine
Hospitalization expenses
Any other expenses related to the treatment or management of the disease
You can claim past, present and future costs of the medical care of the disease.
If the disease prevents you from resuming work, you can also seek lost wages. These are the wages you won't be able to earn due to being incapacitated by the disease. Finally, if the disease results in a temporary or permanent inability to perform a specific type of work, you can seek lost earning capacity damages as well.
Hiring A Workers' Compensation Lawyer
When you suffer from an occupational disease, you are required to prove that the disease was caused by work conditions. You must do this in order to claim and qualify for workers' compensation benefits. Many employers may be reluctant to honor your claim. This is why you need a qualified Florida workers' compensation attorney on your side. Here at Burnetti P.A., we help you seek a fair compensation for your occupational disease. We build up your case and claim with legal expertise which significantly improves your odds of winning workers' comp benefits.
Contact us today to discuss your case and get a FREE consultation with our attorneys.

What Sets Us Apart?
Reasons to Trust Burnetti, P.A. with Your Case
A Proven Record of Results

We have recovered millions of dollars for our clients, including many multi-million-dollar verdicts and settlements.

A Culture of Customer Service

We treat all of our clients like family, requiring regular calls to clients in an effort to promote the best possible client experience.

Decades of Unwavering Service

Our firm has proudly served injured people throughout the state of Florida for over 25 years, and we're just getting started.

A Network of Support

We help clients find doctors, deal with insurance companies and recover compensation for medical bills and lost wages.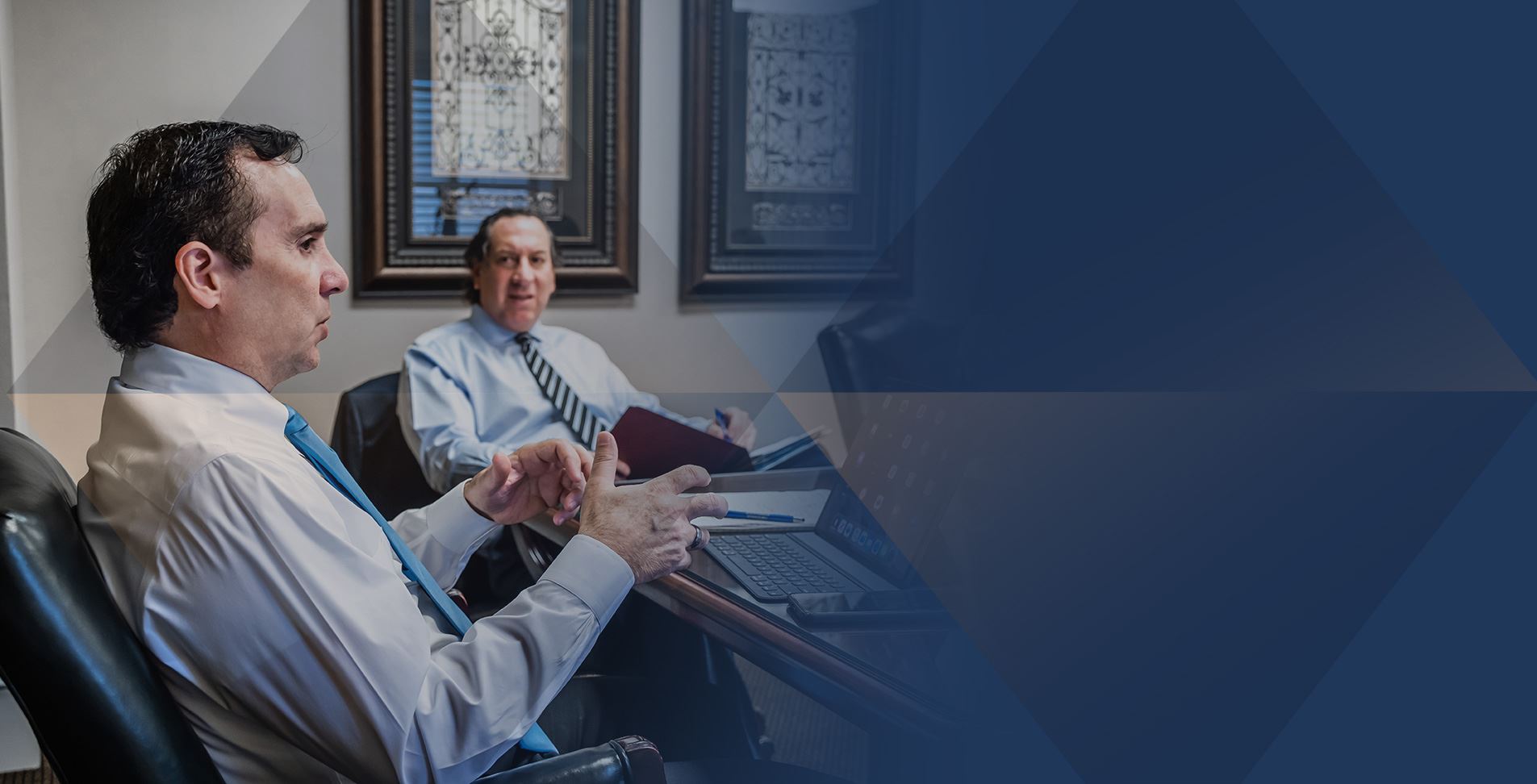 Our Testimonials
Hear From Clients Across the State of Florida
- Michelle M.

- Jeannette D.

- Gerard E.

- Evelyn B. R.

- Chuck S.