Refusing a Drug Test After a Workplace Accident
Do You Have to Take a Drug Test to Receive Workers' Comp?

When you are hired at a new company, they give you a copy of the Employee Handbook. This handbook will include a section on workplace injuries. It outlines exactly what you need to do in the event of a workplace accident. It will spell out the following:
Who do you have to report your injury to? This will usually be your supervisor or the Human Resources manager.
How long do you have to report the accident?
Who can you go to for medical treatment? This will almost always be a company approved doctor. If you get treated by someone else, your workers' comp claim won't be approved.
Whether or not you have to submit to a drug test.
Almost all employers require that you take a drug test before you're treated for your injuries. This is to protect your employer if you were drunk or high at the time of your injury. If you refuse a drug test, there's a good chance your claim will be denied.
A lot of people don't think it's fair that your company can demand that you take a drug test. However, they do this for their protection and for yours. If you are under the influence of drugs or alcohol, it can impact your treatment. It will also impact whether or not you're entitled to workers' compensation benefits in Florida. If you refuse a drug test or you tested positive, then you should call and talk to an experienced workers' comp lawyer in Florida right away.
Why Do They Make You Take A Drug Test?
Some employees are offended that their employer would ask them to take a drug test after their accident. All you're worried about is getting to the hospital and your boss wants you to take a drug test. They do this for a couple of reasons. Of course, their primary concern is whether or not they'll have to pay your workers' compensation claim. If the test comes back positive, they're going to tell their insurance company to deny your claim. But they also need to make sure you're okay. If you are under the influence of drugs or alcohol, it could affect the medical treatment you receive. For example, if you're using a certain drug, the doctor won't want to prescribe you something that could conflict with that drug. Or, your employer may be willing to offer you time off for drug rehabilitation in lieu of replacement wages. Your workers' comp attorney can review this option with you.
Your employee handbook will state that you have to submit to a drug test in the event of a workplace accident. If you refuse a drug test, your claim will likely be denied. Your employer will simply cite the handbook as evidence that you agreed to take the test. However, that doesn't mean your workers' comp lawyer cannot challenge this requirement. Just understand that you will be fighting an uphill battle. In cases like this, the employer's requirement that you take the drug test is almost always upheld. It may be better to take the test and hope that your employer will honor your claim and offer you rehabilitation assistance.
Contact An Experienced Lawyer In Florida Today
If you're hurt at work, you need to follow your company's protocol in order to protect your workers' comp claim. If your company requires that you take a drug test, you have two choices. You can take the test and resume medical treatment. Or, you can refuse the test, knowing that your workers' comp claim will be denied. If this is the choice you make, you may need to hire an experienced workers' comp law firm in Florida.
A lot of people think they have the right to refuse the drug test. And, you do have this right. However, you'll also suffer the consequences of refusing this test. Your employer has the right to check to see if drugs or alcohol contributed to your accident. If it did, they will likely deny your workers' comp claim. Your Florida workers' comp lawyer can certainly file an appeal on your behalf. At a minimum, they can seek to get your medical treatment covered. Call today and schedule your initial consultation with our office. Sit down with one of our expert workers' comp attorneys in Florida. They'll answer any questions you may have and let you know if you have any options.
The first consultation is free, and you don't have to pay until you settle or resolve your case.

What Sets Us Apart?
Reasons to Trust Burnetti, P.A. with Your Case
A Proven Record of Results

We have recovered millions of dollars for our clients, including many multi-million-dollar verdicts and settlements.

A Culture of Customer Service

We treat all of our clients like family, requiring regular calls to clients in an effort to promote the best possible client experience.

Decades of Unwavering Service

Our firm has proudly served injured people throughout the state of Florida for over 25 years, and we're just getting started.

A Network of Support

We help clients find doctors, deal with insurance companies and recover compensation for medical bills and lost wages.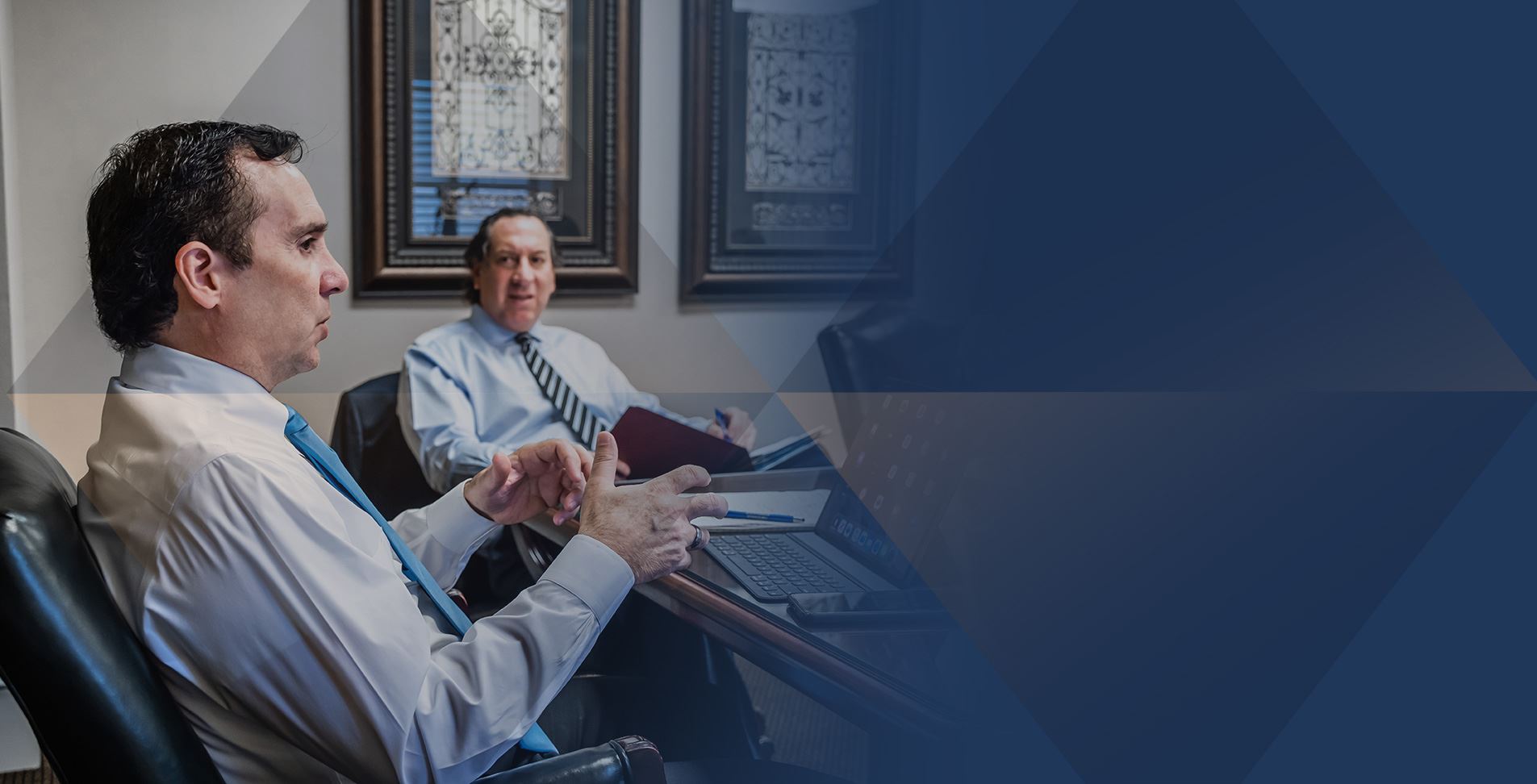 Our Testimonials
Hear From Clients Across the State of Florida
- Michelle M.

- Jeannette D.

- Gerard E.

- Evelyn B. R.

- Chuck S.