What is a Workers' Comp Deposition?
A deposition is the testimony that is taken as evidence for a court case. The most important thing to remember about deposition in any case, including workers' compensation, is that it is under oath and admissible in a court of law.
The Reason For A Workers' Compensation Deposition

The primary evidence in workers' compensation cases is gathered through depositions. These depositions are question and answer sessions about the incident, the injuries, and eyewitness accounts. There are several people who may be called to testify during a deposition on your behalf or on the behalf of the employer.
The deposition is going to be your first impression on the insurance company. If you present a strong case to them and make a good impression by presenting the facts, they are less likely to try to use tactics that could get your case denied or drawn out.
As soon as you decide that filing a workers' compensation claim is in your best interest, the first thing you should do is call a lawyer. Hiring an experienced workers' compensation lawyer in Florida to handle your case and help you through your deposition is the most important choice you will make during the entire claim process.
The Deposition
The room where the deposition will take place may be intimidating. Even though you will not be in front of a judge, there is still going to be a lot of pressure due to being under oath and everything is recorded on the record.
The room is going to consist of you and your attorney, the attorney that is representing the insurance company, and the court reporter.
The job of the court reporter is to transcribe the questions and answers that take place in the deposition room. The court reporter will begin the proceedings by placing the injured worker under oath making them swear to tell the truth.
The assumption is that if you answer a question that is asked by the defense, then you understood the question. It is important that before you answer any questions you make sure you fully understand what is being asked and if you do not understand, ask the defense to rephrase or clarify. Make sure that when answering questions during a deposition you are answering them fully and to the best of your knowledge.
The most important part of answering the questions of the defense attorney is answering them thoroughly and honestly. Also, don't drink alcohol or use medications that could impair your actions or cognitive functions prior to the deposition. You need to be as clear and concise as possible during this time.
Questions The Defense May Ask
This is going to feel like an interrogation, even though you haven't done anything wrong. Your legal counsel will prepare you for this step prior to the date of the deposition. The thing to remember while answering the questions is that the defense probably already knows the answers to the questions they are asking you, but they are looking for a way to strengthen their defense and if you leave something out, it helps their case.
Questions the defense may ask:
Personal History- Age, education, prior work history, relationship status, children
Medical History- General health questions about any illness or diseases like diabetes, high blood pressure, etc.
History of Other Accidents- They want to know if you have had any other accidents in the past that caused injury. Car accidents, slip and fall, sports accidents, etc.
Prior Workers' Compensation Injury- They want the history of any accidents, no matter how big or small, that you have filed for workers' compensation on before.
Details of Your Current Job- They want to know what your job title, job description, salary, schedule, hours, and benefits were at the time of the accident you are filing the claim for.
The Accident-

Where it happened, what happened, where you were sent for medical attention, the result of the injuries, the treatment plan by the doctor, if you are able to work currently.

Outside Benefits- They want to know if you have applied for benefits like unemployment or social security disability.
Hiring A Lawyer To Help With Your Workers' Compensation Deposition
Workers' compensation laws and cases can be hard to understand and trying to do it on your own is even more exhausting. If you find yourself in a situation where you need to go to court over your workers' compensation claim, contact a lawyer. Workers' compensation law firm in Florida are highly trained to handle these types of cases and get you what you deserve.

What Sets Us Apart?
Reasons to Trust Burnetti, P.A. with Your Case
A Proven Record of Results

We have recovered millions of dollars for our clients, including many multi-million-dollar verdicts and settlements.

A Culture of Customer Service

We treat all of our clients like family, requiring regular calls to clients in an effort to promote the best possible client experience.

Decades of Unwavering Service

Our firm has proudly served injured people throughout the state of Florida for 30 years, and we're just getting started.

A Network of Support

We help clients find doctors, deal with insurance companies and recover compensation for medical bills and lost wages.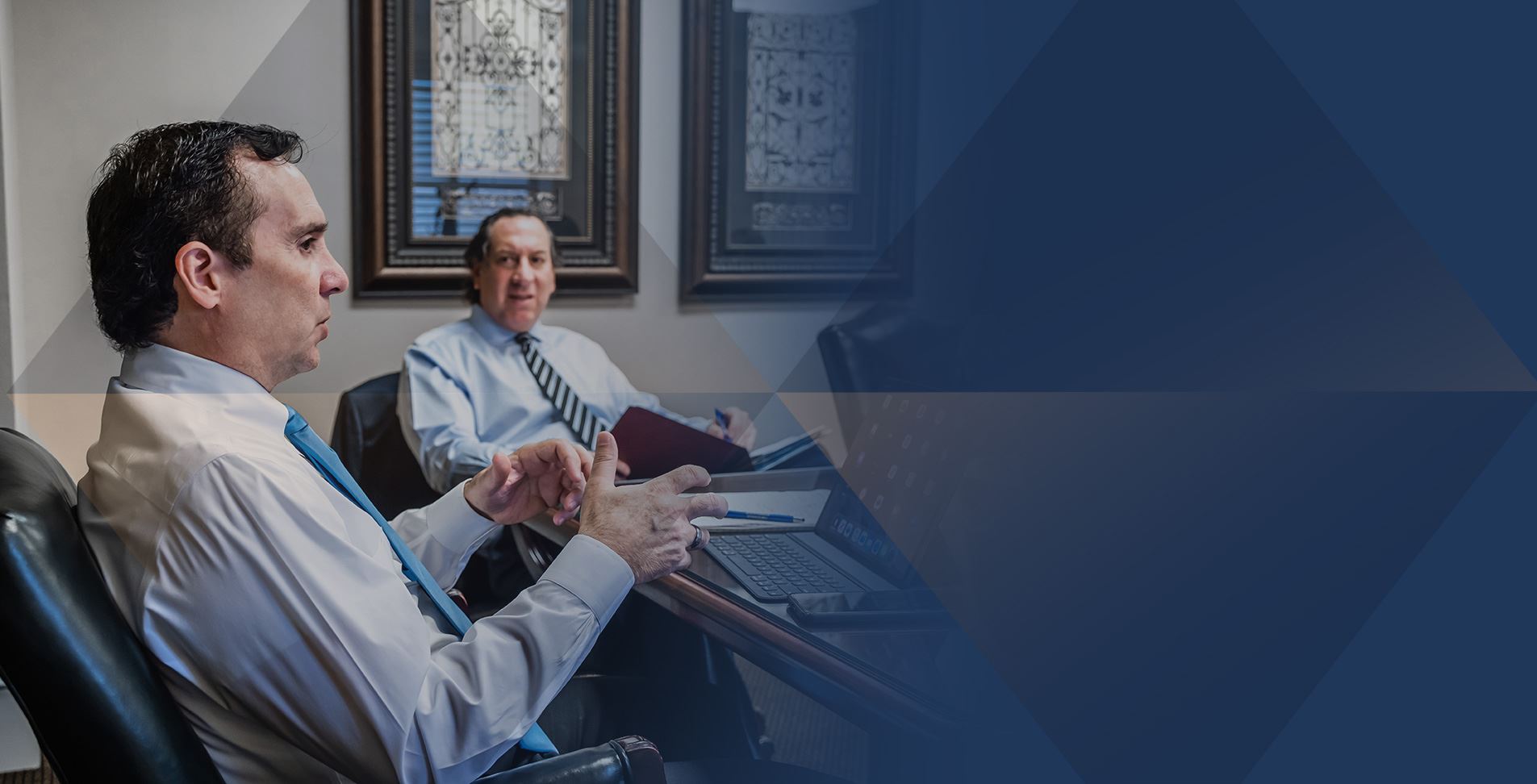 Our Testimonials
Hear From Clients Across the State of Florida
- Michelle M.

- Jeannette D.

- Gerard E.

- Evelyn B. R.

- Chuck S.