What Should I Do if My Employer Does Not Offer Workers' Compensation?

With very limited exemptions, virtually every employer in Florida is required by law to offer their employees workers' compensation.
Specific employer coverage varies on the basis of the industry, but in essence, this is the primary law with respect to employers who must offer workers' compensation:
Employers in the construction industry who employ one or more employees (including the owner of the business);
Employers in the non-construction industry that employ four or more employees including the business owner(s) who are corporate officers of LLC members;
Employers in the agricultural industry who employ six or more regular employees and twelve or more seasonal workers who work more than 30 days but no more than 45 days during a calendar year.
Workers' compensation is an insurance program that kicks in when an employee gets injured while performing a work-related task. Every employer in Florida is required to compensate the worker for any damages or losses that they may have incurred because of that injury. It does not matter who is at fault as long as the injury occurs because of a work-related task or activity. The only exception to this rule is if the employee injures themselves because of their own negligence or if the injury occurred when the employee was not engaged in any work-related activity.
What Are My Options for Compensation If My Employer is Uninsured?
If your employer does not offer workers' compensation coverage, it doesn't mean you will not get compensation. Remember, the legal system is on your side. If your employer is breaking the law, you can talk to a workers' compensation lawyer in Florida to find out your rights and what you can do to get the financial support you need. The best thing you can do if you get injured in the workplace while performing a work-related task is to immediately inform your employer about the accident. If your employer does not take you seriously and/or does not provide you any further assistance or paperwork to fill out, you can more or less understand that they do not carry the coverage. If this happens, here are some strategies that you could use:
You can file a lawsuit against your employer. Since Florida requires your employer to offer workers' compensation, you are within your rights to file a lawsuit. It is highly recommended that you contact a workers' compensation attorney in Florida so that they can assist you in doing so. However, before you file a lawsuit, you need to be absolutely sure that the injury was incurred at the workplace or in a location where you were engaged in a work-related activity. If the injury is your own fault, the employer cannot be held liable, whether they offer workers' compensation or not.
You can also file a claim with the state. Every state has an uninsured employer fund that is specially designed for workers who get injured but are unable to get compensation from their employer. You might not receive the same level of compensation as you would if your employer had workers' compensation coverage, but you will still be able to get some support to help you deal with any financial expenses that result from your injury. Once again, it is important to remember that before you file any claim with the State, you must be within your rights to do so. If the injury you incurred occurred at the workplace but if the injury was not because of any work-related activity but in fact, was due to your own negligence or your own personal issue/problem, the State will not approve your claim.
Contact an Attorney at Burnetti, P.A. Today
If you decide to file a lawsuit against your employer, you will need to contact a workers' compensation lawyer. if you are absolutely sure that your employer does not offer worker's compensation coverage and if you have suffered injuries that are a direct result of a work-related activity or task, contact our workers' compensation lawyer at Burnetti P.A. in Florida to help you get the compensation you deserve. Our workers' compensation attorney is here to assist you so that you are able to get the support you need during this difficult time.
Our attorneys have worked on numerous claims similar to yours, and we are perfectly aware of the strategies that can be used against employers who do break the law and do not offer this mandatory coverage.
Contact us today, and we will make sure you get the benefits you deserve.

What Sets Us Apart?
Reasons to Trust Burnetti, P.A. with Your Case
A Proven Record of Results

We have recovered millions of dollars for our clients, including many multi-million-dollar verdicts and settlements.

A Culture of Customer Service

We treat all of our clients like family, requiring regular calls to clients in an effort to promote the best possible client experience.

Decades of Unwavering Service

Our firm has proudly served injured people throughout the state of Florida for 30 years, and we're just getting started.

A Network of Support

We help clients find doctors, deal with insurance companies and recover compensation for medical bills and lost wages.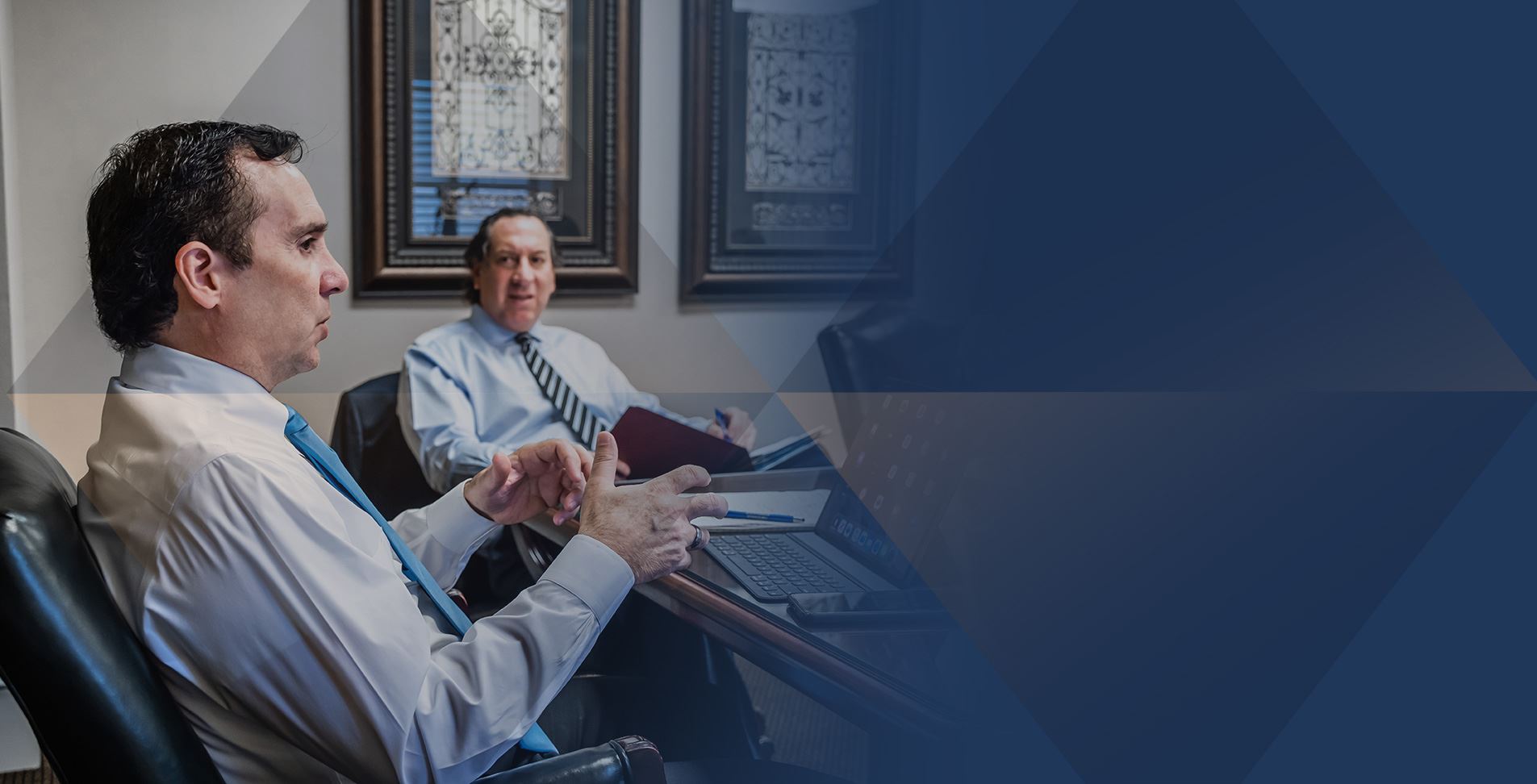 Our Testimonials
Hear From Clients Across the State of Florida
- Michelle M.

- Jeannette D.

- Gerard E.

- Evelyn B. R.

- Chuck S.