Damages in a Car Accident Case in Florida
If you've ever been injured in a car accident, you know how frustrating it can be. Not only do you have to figure out how to fix your car, but you might be out of work for a while. And if you need medical treatment, you may worry about how this will be paid. The good news is that your medical treatment should be covered. If the defendant's insurance company refuses to pay for it, you can rely on your private health insurance to help. Keep in mind – they will expect to be reimbursed when you settle your Florida car accident case. However, you're still going to want the other driver to be held accountable.
As long as you do three important things following your car accident in Florida, you should be entitled to damages. First, you need to call 911. The police will come out to the scene and do a thorough investigation. They'll prepare a police report that your Florida car accident injury lawyer can use to prove your case. The second thing you need to do is go to the hospital. This is the case even if you don't think you're hurt. There's no way for you to know if you've been injured or not. Even if you're a doctor, you can't know for sure. Let an emergency room doctor examine you and find out if you're injured or not.
Finally, you need to call an experienced car accident lawyer in Florida. They'll give you an idea of how strong your case is. They can also let you know what your case may be worth.
To Get Damages, You Need To Prove Negligence
Before you can think about what kinds of damages you'll get, you need to be able to prove your case. The other driver isn't going to admit that they were at fault. Your Florida personal injury lawyer will have to prove this. In order to do that, they'll need to show that the other driver was negligent. To do this, you'll need to show the following:
The other driver owed you a duty of care – This won't be hard. All drivers owe other motorists a certain duty of care. At a minimum, they need to follow all traffic laws. If they don't do this, they will be found to have breached their duty of care.
The defendant breached their duty of care – Sometimes, it's not so easy to show breach. The defendant may not necessarily break any law. They may simply make a simple mistake while driving. For example, maybe they'll driving a bit too slow. Or, they don't pay attention when they're making a turn. These things can be considered a breach of duty.
You were injured – It's not enough that you were involved in an accident. You need to prove that you were actually hurt. The best way to do this is using medical records.
Your injuries were caused by the defendant's breach – You need to show that the accident caused your injuries. Your Florida car accident lawyer can make this happen using evidence and experts if necessary.
Once you prove negligence, you can demand certain damages.
What Are The Different Types Of Damages?
Depending on your case, there are several different types of damages you can claim. Your attorney will ask that the defendant be ordered to pay the following:
Medical Bills – Obviously, your lawyer is going to demand that the defendant pay for your medical bills. This includes things like your hospital stay and ambulance ride. It also includes prescription costs and co-pays.
Future Medical Bills – You may need more treatment down the road. Perhaps you'll need long-term physical therapy. You might even need future surgeries. The defendant should be responsible for these costs.
Property Damage – If your car is damaged or destroyed in the crash, the defendant needs to cover these expenses. You can submit copies of any bills t get your car fixed. If your car is totaled, you can get a confirmation of this from your insurance company.
Pain and Suffering – If your injuries are serious enough, you may be eligible for pain and suffering. This is meant to compensate you for the mental and physical anguish caused by your accident.
Call And Talk To An Experienced Lawyer at Burnetti, P.A.
If you're hurt in any sort of car accident, call our office. You may be entitled to damages and your Florida car accident lawyer can help. Call today and schedule your free initial consultation today.

What Sets Us Apart?
Reasons to Trust Burnetti, P.A. with Your Case
A Proven Record of Results

We have recovered millions of dollars for our clients, including many multi-million-dollar verdicts and settlements.

A Culture of Customer Service

We treat all of our clients like family, requiring regular calls to clients in an effort to promote the best possible client experience.

Decades of Unwavering Service

Our firm has proudly served injured people throughout the state of Florida for over 25 years, and we're just getting started.

A Network of Support

We help clients find doctors, deal with insurance companies and recover compensation for medical bills and lost wages.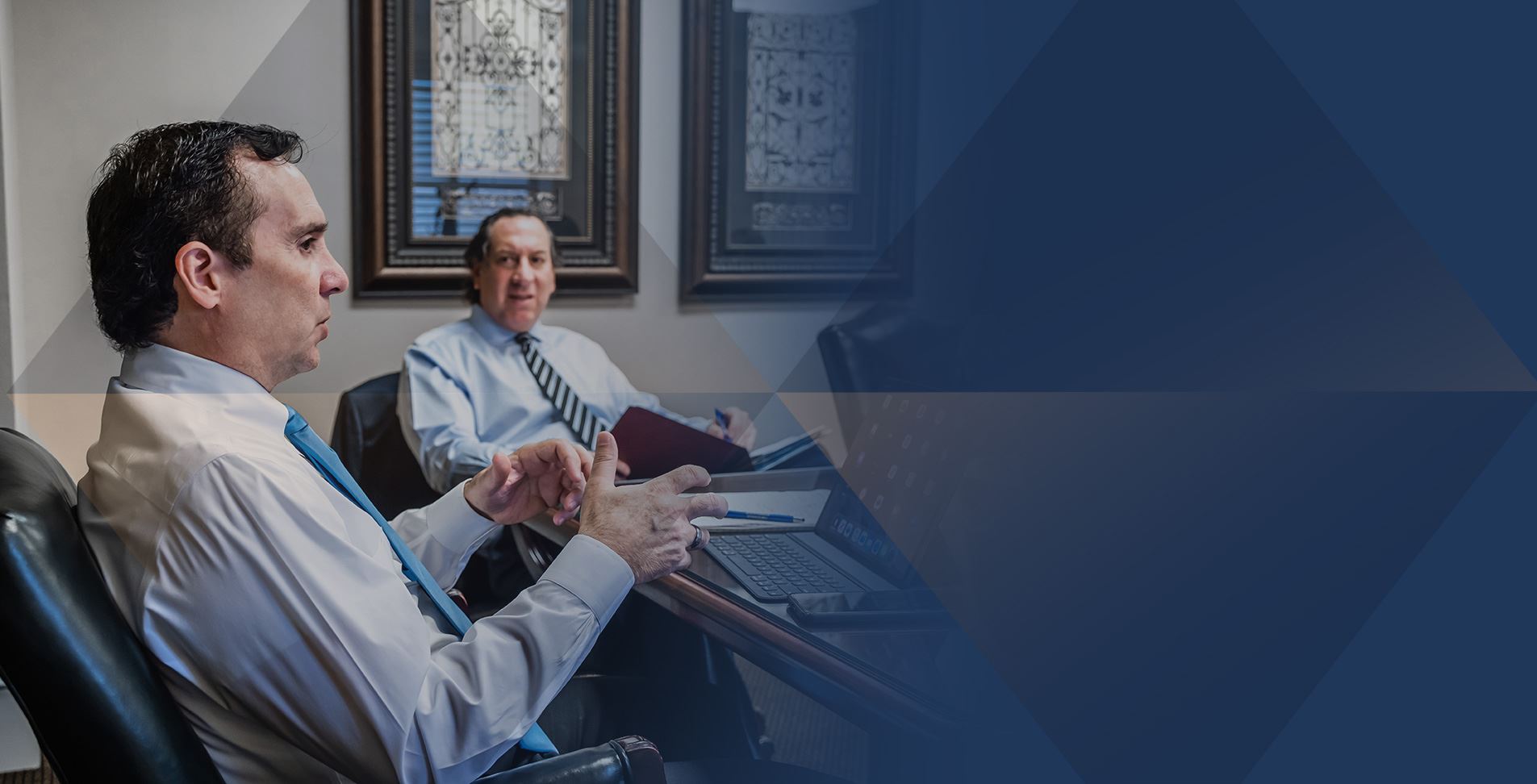 Our Testimonials
Hear From Clients Across the State of Florida
- Michelle M.

- Jeannette D.

- Gerard E.

- Evelyn B. R.

- Chuck S.