Distracted Driving Attorney in FL
Distracted driving is one of the leading causes of car accidents. Every day, 9 people across United States lose their lives to distracted driving accidents. In 2015 alone, 10% of all fatal crashes involved a distracted driver. This translates to a total of 3,196 fatal crashes.

This makes Florida the second-worst state for distracted driving accidents, Louisiana being at the first position.
Given the rise in the number of accidents caused by distracted driving, Florida has adopted a number of new laws recently. These laws seek to make such activities illegal which may distract a driver.
What Is Distracted Driving?
Distracted driving is defined as operating a motor vehicle while being distracted by a secondary activity like using a cell phone, applying makeup or adjusting the music player. Such distractions are dangerous as they pose a danger to the life and property of your person as well as others.
An average driver, traveling at 55 miles per hour, takes about the length of a football field to come to a halt when he or she has to stop suddenly. For a distracted driver, this same distance is multiplied as the driver's attention is not focused. Being focused and applying brakes timely can be crucial in many situations where failure to do so may cost the life and well-being of an individual.
Accidents caused by distracted driving may lead to penalties as well a civil lawsuit if personal injury was involved. If you have been involved in such an accident, contact an attorney right away.
Florida Distracted Driving Laws
In legal terms, Florida has distracted driving laws that are not as strict as many other states. For instance, it is not illegal for a driver to take a phone call while driving. Although this counts as a distraction, Florida laws prohibit talking on phone while driving only in specific circumstances.
According to the Florida Statutes 316.306, you must not take a phone call while driving through a school crossing, school zone or a work zone. A work zone area is defined as an area where there is active construction activity such as the presence of construction personnel or the operation of construction equipment near the road.
Violation of this statute is a moving traffic violation. The penalty for the offense is $60 base fine which doesn't include other related fees and court costs. In addition, 3 assessment points will be assessed against the driver license.
Until recently, Florida didn't hold texting while driving as an offense. However, this has changed with changes to the Florida Statutes 316.305 which were introduced in 2019. These changes are contained in the Wireless Communications While Driving Law.
Wireless Communications While Driving Law
This important piece of legislation has imposed a ban on texting while driving in Florida. As per the changes to the statute section, law enforcement personnel can now stop Florida drivers for texting or typing on their phones while driving. This includes composing an email or entering letter, symbols or numbers into a wireless device for any other reason.
For a first texting while driving offense, the penalties are a base $30 fine. The driver may also face other costs and court fees. However, the offense will not result in any points assessed against the driver license. The first offense is considered a non-moving traffic violation.
For a second offense in this category within five years of the first offense, the driver will face a $60 fine not including other court costs and related expenses. In the case of the second offense, 3 points will be assessed against the driver license. The second offense is regarded as a moving traffic violation.
Is Texting and Driving the Only Type of Distracted Driving in Florida?
When people in Florida hear that there's been a big distracted driving accident, they automatically assume the driver was texting and driving. And, while texting and driving is one of the worst types of distractions, there are others. In fact, texting is not even the biggest type of distraction there is when it comes to driving.
The problem with distracted driving is that it takes the driver's attention away from where it should be – the road. Taking your eyes off the road for just 3 seconds is like driving across a football field with your eyes closed. Who would do that? It may sound ridiculous, but people do it every day.
When people get behind the wheel, they should take it seriously. If you can remember back to when you first got your license, you were super careful. You always checked your mirrors and never went above the speed limit. You wouldn't dare be caught doing something other than paying attention to the road. However, as people get a bit more experience on the road, they aren't as careful.
If you've been the victim of any sort of distracted driving accident, you should contact our Florida car wreck attorneys. We see dozens of clients every year who were injured in these types of car accidents. The sad thing about these crashes is that they could've been prevented. So, when we meet with someone who's now permanently disabled because someone was texting and driving, it's heartbreaking. This is why we work so hard to get our clients the compensation they deserve.
What Are The Three Main Types Of Distracted Driving In Florida?
Like we already said, texting and driving isn't the only type of distracted driving in Florida. It's the most popular, yes – but it's not even the most common type. The most common type of driving distraction is actually daydreaming. When our minds wander, we don't pay attention to what we're doing. And, while it's only human to do this, it's something you have to be conscious of when you're behind the wheel.
The 3 main types of distracted driving include:
Mental – When you daydream or start focusing on anything that the task at hand, it's a mental distraction. The best way to avoid this is to stay focused. You have to make an effort to stay focused on driving and the road in front of you.
Physical – This is when you literally take your hands off the wheel. This should never happen. How can you swerve to avoid hitting another car if you're worried about combing your hair or searching through the glove box?
Visual – You should never take your eyes off the road. Sadly, this happens all the time. You may decide to look at the girl or guy in the car next to you. The next thing you know, you're rear-ending the car in front of you.
Any of these can cause a serious and dangerous accident. People get hurt or even killed when drivers don't pay attention to what's going on in front of them. This is why you should take every step to avoid a distracted driving accident. And, if you're the victim of a distracted driving crash in Florida, you need to call a Florida distracted driving accident attorney.
Call And Talk To A Skilled Distracted Driving Accident Lawyer in Florida
Regardless of how serious your car accident was, you really should talk to a lawyer. An experienced distracted driving accident lawyer in Florida will be able to review your case and answer any questions you might have. They can also make sure that you pursue all possible parties.
Most car accidents don't result in any sort of litigation. Most of the time, car insurance companies pay the claims they receive. But there are times when they deny a claim for one reason or another. If your argument is that the defendant was distracted while driving, you're going to have to prove it. It's a lot easier to do this with a skilled injury attorney by your side than it is by yourself.
Common Causes of Distracted Driving Accidents and How to Avoid Them

In the state of Florida, distracted driving may be charged as a non-moving or moving traffic violation. If you are talking on a phone while driving through a school zone, for instance, you can be fined $60 or more as per Florida Statutes 316.306. Similarly, texting while driving is also an offense and can lead to a base fine of $30.
A driver may also face civil litigation for causing a distracted driving accident. If you have been injured in such an accident, for instance, you can seek compensatory damages. This is because the other driver's negligence caused the crash. However, it is important to hire an auto accident lawyer in FL when pursuing damages.
Common Causes Of Distracted Driving
General Distraction
Also known as daydreaming or being lost in thought, general cognitive distraction is one of the leading causes of distraction-related accidents. In fact, it accounts for about 62% of all fatalities involving a distracted driver.
General distraction is often a result of being bored, careless or simply not alert. You may think the road is safe or that driving is the perfect time to think about certain issues. However, it is important to understand that safe driving requires your full and undivided attention. Distractions like being lost in thought can lead to loss of property, injury and death of one or more individuals.
Phone Usage
The second most common distraction while driving is phone use. This may be in the form of taking a phone call, dialing a number, sending a text, composing an email or otherwise using the cellphone. Teen drivers in particular are most frequently distracted by texting while driving.
It is precisely for this reason that Florida statutes prohibit texting or typing while driving. If you must take a phone call, look up online information or send a message, it is best to park at a safe place and do it.
Distraction Outside the Car
An event outside the car, such as a crowd of people on the roadside or the occupants of another car, is another major distraction while driving. Such distractions are typically intriguing which is why they may draw away the eyes and attention of a driver. When the distraction is long enough, it may prevent a driver from braking timely or keeping on course.
Passengers in the Car
If you are driving with other passengers, such as friends or family, they may serve as a major distraction. The presence of other passengers leads to social interactions such as speaking to them, looking towards them and gesturing. All of these may take a toll at the driver's attention, forcing it away from the road. Passengers in the car can lead to all three types of distractions, namely cognitive, visual and manual.
Eating or Drinking
Many drivers routinely take their food and drink on the go. You may have your coffee while driving down to the office in the morning. Or you may occasionally have a takeaway to be had in the car. These constitute serious distractions. Coffee and other drinks, in particular, may spill and become a more dangerous distraction which can lead to accidents.
Using Audio or Adjusting Climate Controls
When you tune the radio or adjust the A/C in your car, both your eyes and hands are drawn away from the road and the wheel. When driving at high speeds, this means that you may not see several hundred meters of the road while you are distracted. Accidents caused by such a distraction can be avoided by slowing down to a very safe speed, then adjusting the settings and resuming driving.
Hiring An Auto Accident Attorney In Florida
There are many causes of distracted driving, and they can lead to serious injuries. If you have been involved and injured in such a crash, you may receive damages in lieu of property loss, medical costs and lost wages. Here at Burnetti P.A., our Florida accident lawyers can help you file a claim for compensation after a crash. Contact our personal injury law firm in Florida today and schedule a FREE consultation.

What Sets Us Apart?
Reasons to Trust Burnetti, P.A. with Your Case
A Proven Record of Results

We have recovered millions of dollars for our clients, including many multi-million-dollar verdicts and settlements.

A Culture of Customer Service

We treat all of our clients like family, requiring regular calls to clients in an effort to promote the best possible client experience.

Decades of Unwavering Service

Our firm has proudly served injured people throughout the state of Florida for 30 years, and we're just getting started.

A Network of Support

We help clients find doctors, deal with insurance companies and recover compensation for medical bills and lost wages.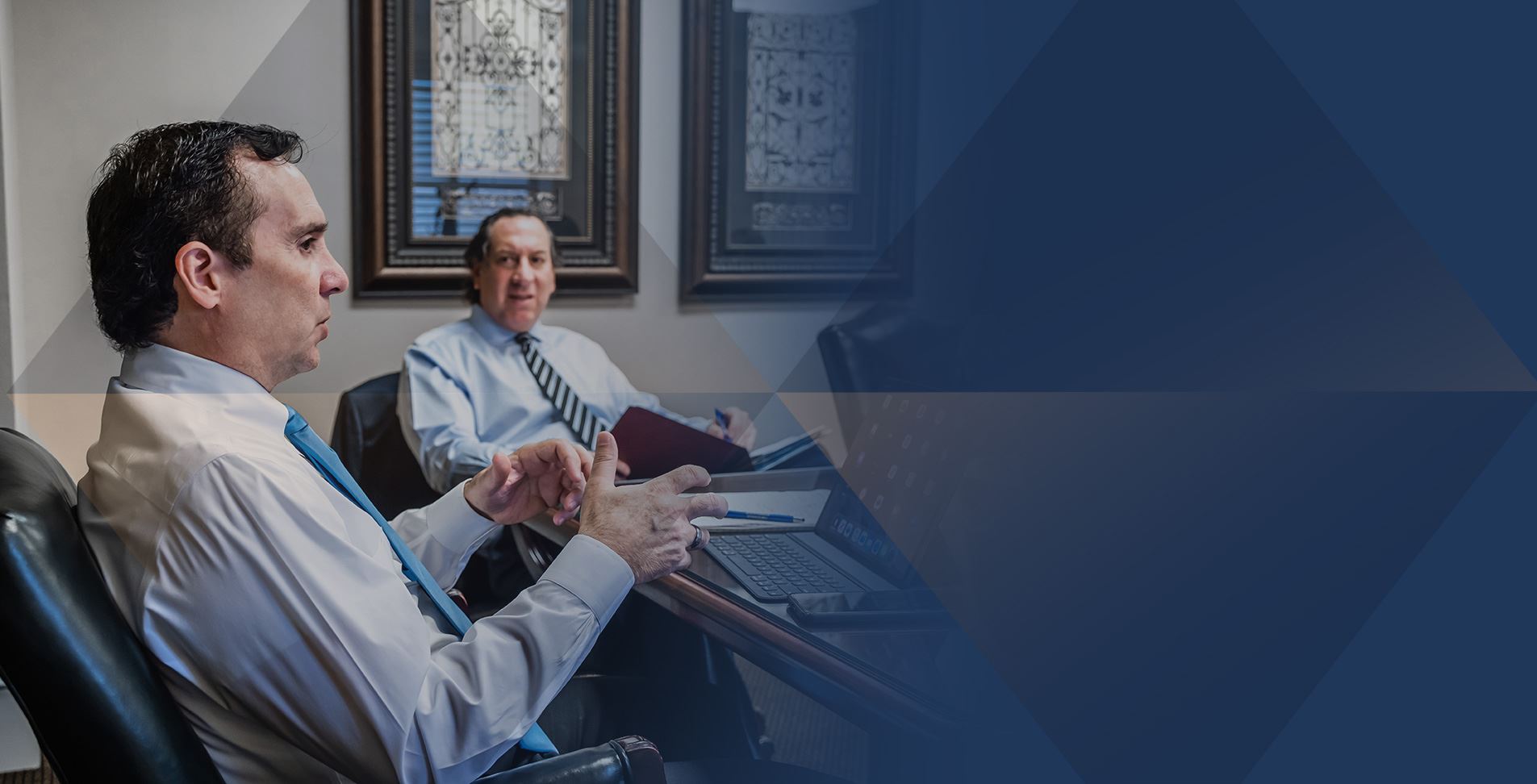 Our Testimonials
Hear From Clients Across the State of Florida
- Michelle M.

- Jeannette D.

- Gerard E.

- Evelyn B. R.

- Chuck S.