Valsartan Lawyers in Florida
Valsartan Recall and Legal Help
The Food and Drug Administration (FDA) has recently recalled a number of blood pressure medications in the US that contain valsartan. Valsartan is widely prescribed for the treatment of hypertension, if you have contracted cancer due to it, contact a lawyer at Burnetti, P.A. for assistance. This sudden step by the FDA is on the basis of concerns that valsartan may cause cancer in those consuming the drugs.
If you or a loved one has been diagnosed with cancer after taking valsartan, Burnetti, P.A. can help you pursue full and fair compensation. Dial (888) 444-8508 today for a free case review.
What Is Happening with Valsartan?
The FDA has found a carcinogenic element, the N-nitrosodimethylamine (NDMA) in the drugs and as of July 13, 2018, has taken immediate action to stop doctors from prescribing these medications. The companies facing the recall are all those selling the generic formulation of valsartan.
22 other countries have also issued recalls including Germany, Finland, Norway, Sweden, Hungary, The Netherlands, Austria, Ireland, Bulgaria, Italy, Spain, Portugal, Belgium, France, Poland, Croatia, Lithuania, Greece, Canada, Bosnia, Bahrain, and Malta.
What Is Valsartan?
Valsartan is classified as an angiotensin II receptor blocker. It is used to treat hypertension, heart failure, and heart attacks. There are several formulations available including 40mg, 80mg, 160mg, and 320mg tablets. Valsartan is not indicated for patients who suffer from severe congestive heart failure. The drug is also not recommended for patients who suffer from hyperkalemia, renal impairment, aortic or mitral valve stenosis or hereditary angioedema.
Which Pharmaceutical Manufacturers are Affected?
Several pharmaceutical companies have been affected by this recall, including:
Major Pharmaceuticals which manufactures and markets Valsartan tablets, 80mg USP and 160mg USP
Teva Pharmaceuticals which manufactures and markets Actavis (valsartan and valsartan-hydrochlorothiazide tablets)
Prinston Pharmaceutical which markets valsartan 40mg, 80mg, 160mg and 320mg tablets and valsartan-hydrochlorothiazide 80mg, 160mg, and 320mg tablets
Other companies that manufacture and market valsartan and are also facing a recall include:
AvKARE
Remedy Repack
A-S Medication Solutions LLC
Bryant Ranch Prepack Inc.
H J Harkins Company Inc. (dba Pharma Pac)
Proficient Rx LP
Northwind Pharmaceuticals
Camber Pharmaceuticals
NuCare Pharmaceuticals.
Most of the companies that have been involved in this recall are those that have manufacturing plants in China and India. The Environmental Protection Agency has stated that NDMA is not produced in pure form or commercially in the US but in India and China that is clearly not the case. It is believed that the substances were supplied by a company in China called Zhejiang Huahai Pharmaceuticals. The recall notice was issued as soon as the company notified authorities of the impurity.
Important Information For Patients
Please note that not all drugs containing valsartan are under recall. Only the companies listed on the FDA's website are the ones whose valsartan products have been recalled. Patients can still continue to take valsartan products produced and marketed by Alembic Pharmaceuticals Ltd., Allergan Inc., American Health Packaging, Amneal Pharmaceutical LLC, Aphena Pharma Solutions, Apotex Corp, Aurobindo Pharma Limited, AvPAK, Camber Pharmaceuticals, Cardinal Health, Carillion Materials Management, Gavis Pharmaceuticals LLS, Cadista Pharmaceuticals, Lucid Pharma, Lupin, Macleods Pharmaceuticals, Northwind Pharmaceuticals, Novartis Pharmaceuticals, Novel Laboratories, Ohm Laboratories, Par Pharmaceutical, PD-Rx Pharmaceutical, Preferred Pharmaceuticals, Proficient Rx, Sandoz Inc., and Unichem Pharmaceuticals.
Please do not discontinue your drugs without first checking the name of the pharmaceutical company. As it is, the FDA is advising patients not to stop taking valsartan altogether as hypertension patients cannot abruptly stop their medicines. However, patients are being advised to talk to their healthcare provider immediately for alternative drugs that would have the same efficacy but lower risk of side effects.
Patients who are on valsartan need not worry as the FDA is actively working on finding alternate therapeutic solutions for patients who will be affected by these shortages. Patients who still require an effective and safe blood pressure medication will have access to other drugs that do not have a carcinogenic element to them.
The FDA is currently in the process of evaluating the impact of these drugs on patients. But till the FDA's investigation is complete, these drugs will not be available.
Possible side effects of the carcinogenic containing valsartan include the risk of liver cancer, liver tumors, and liver damage. Some symptoms that patients on valsartan from Indian and Chinese companies should be on the lookout for include fever, nausea, dizziness, headache, jaundice, cramps, vomiting, liver dysfunction, kidney dysfunction, and lungs dysfunction. If you experience any of these symptoms, call your healthcare provider immediately so that they can prescribe you an alternate valsartan formulation.
There are certain things that all affected patients should keep in mind. First, not all valsartan formulations contain the NDMA impurity. It is important for patients to take a look at the drug name and the company name on their packaging before taking any action. If you are unable to find that information or are still unclear, please talk to your pharmacist or your healthcare provider.
Second, patients should not worry that there are no alternative therapeutic options. Your doctor will definitely be able to prescribe an alternate drug. They will be in the best position to figure out whether you need another medication in the same class of drugs or you can switch to another type of drug altogether. Please do not take any action on your own without consulting your doctor first.
The FDA Is still evaluating the long-term risks associated with the NDMA impurity. Please do not panic until they have reached a conclusion. However, if you have noticed any symptoms mentioned above, speak to your doctor immediately.
Call Burnetti P.A. For Your Valsartan Lawsuit
At Burnetti, P.A., we have been serving clients for over 25 years. We are currently in the process of defending patients who have become a victim of these carcinogenic drugs. If you have been recently diagnosed with cancer or if you have recently suffered side effects that are due to valsartan, please call our office immediately.
We understand that such a diagnosis can be life-changing for people, but we are here to help you through this time. By filing a lawsuit against the companies that have been manufacturing and marketing these drugs, we will help you recover money for medical expenses and lost wages. If you have lost a family member because of cancer caused by valsartan, we are here to help you find the financial support you need to meet funeral expenses.
Our lawyers are here to help you during this traumatic time in your lives. Consultation is absolutely free. All you have to do is call and let us know if you are a victim of unethical pharmaceutical companies who have been marketing these drugs that are deadly for patients.
We are always committed to providing results to all our clients. In this particular scenario, we sympathize with the patients who have suffered the consequences of pharmaceutical practices that are clearly unethical. Let our experienced lawyers help you determine whether you have a claim against the companies that market valsartan. We will ensure that all patients who are victims of this unacceptable situation get the justice they deserve.
Our lawyers will try to help you recover monetary damages to compensate for the following:
Any medical expenses, both in the past and expected in the future that is a direct result of valsartan.
Any pain and suffering that is the result of valsartan related carcinogenic effects.
Any loss of wages due to a negative impact on your health from the use of valsartan.
Any other economic losses that you may have incurred because of damage to your health due to the use of contaminated valsartan drugs.
Any punitive damages, if applicable.
Even though at this point in time there are no group lawsuits in process against valsartan manufacturers, but you should be aware that this type of litigation can take years to be addressed and resolved. If there are sufficient patients who have been affected by the negligence of these pharmaceutical companies, together they can take action against the parties responsible. Call us today, and we can see if you have a valid claim.
It is evident that the process of ensuring the quality of generic medicines needs to be improved to prevent such things from happening in the future. Suppliers from India and China need to be closely monitored, and companies should only purchase material from genuine and reliable suppliers. If they don't, they put the lives of many people at risk. This is not only true for valsartan but for many other generic drugs available in the market that are manufactured by companies with plants in India or China or suppliers from these countries. A system needs to be in place to gauge the quality of the material that is being used to manufacture these drugs.
Our team of expert Florida dangerous drug attorneys is here to help you if you have any concerns or questions. If you or someone in your family has been using a valsartan formulation marketed by any of the companies that are in the recall list, the first thing you need to do is call your healthcare provider to get an alternate prescription. Do not discontinue your medicine without speaking to them first. Get an alternate prescription so that your hypertension stays in control. Evaluate if you are suffering from any of the symptoms that could indicate an impact of the NDMA contaminated formulation. If yes, call us, and we will see whether you have a valid claim against the pharmaceutical company that has manufactured your particular formulation. Call Burnetti, P.A. today for more information.

What Sets Us Apart?
Reasons to Trust Burnetti, P.A. with Your Case
A Proven Record of Results

We have recovered millions of dollars for our clients, including many multi-million-dollar verdicts and settlements.

A Culture of Customer Service

We treat all of our clients like family, requiring regular calls to clients in an effort to promote the best possible client experience.

Decades of Unwavering Service

Our firm has proudly served injured people throughout the state of Florida for 30 years, and we're just getting started.

A Network of Support

We help clients find doctors, deal with insurance companies and recover compensation for medical bills and lost wages.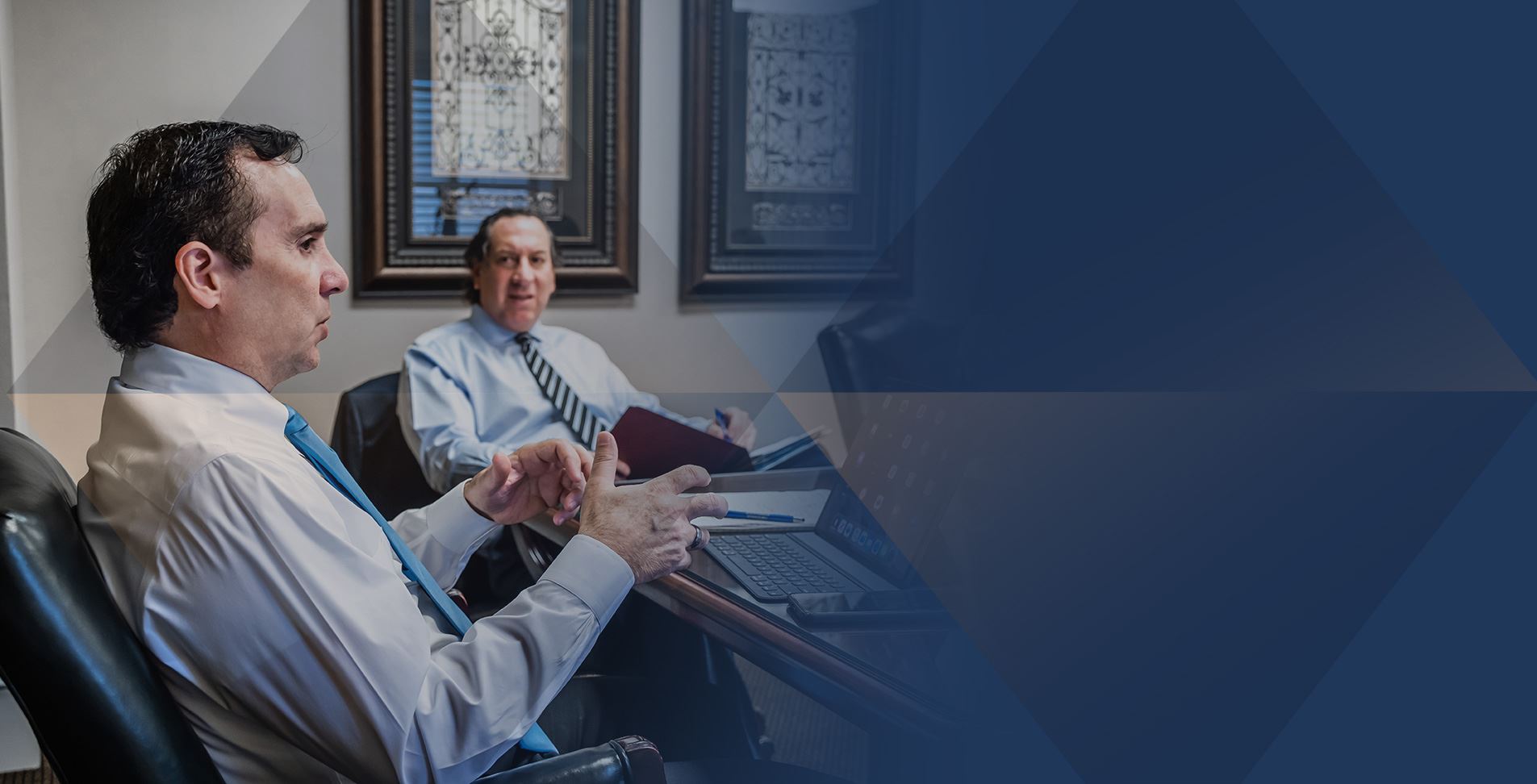 Our Testimonials
Hear From Clients Across the State of Florida
- Michelle M.

- Jeannette D.

- Gerard E.

- Evelyn B. R.

- Chuck S.