Bisphosphonates Lawsuit Lawyers in Florida
Bisphosphonates are antiresorptive medicines. These types of medicines slow or stop the natural process that dissolves bone tissue, resulting in maintained or increased bone density, slowed rate of bone thinning, and reduced risk of broken bones. Recently, bisphosphonates have come under scrutiny for harmful side effects, such as jaw osteonecrosis, long bone fractures, and esophageal cancer. This has lead to numerous bisphosphonates lawsuits.
If you or a loved one suffered bone density problems, heart disease, jaw bone death or cancer after taking bisphosphonates, call Burnetti, P.A. today at (888) 444-8508 to explore your legal options.
Popular Bisphosphonate Drugs
Numerous bisphosphonate drugs are heavily marketed through advertising promoting their wonders; however, there is a harmful side to these drugs that is often overshadowed. Some of the popular bisphosphonate drugs include:
Actonel (risedronate sodium) – Manufactured by Warner Chilcott, Actonel is prescribed for the prevention and treatment of postmenopausal osteoporosis.
Aredia (pamidronate disodium) and Zometa (zoledronic acid) - Manufactured by Novartis, Aredia and Zometa are used exclusively to treat cancer patients.
Bonefos (Clodronate Disodium) - Used to protect the bones from the effects of cancer which may have spread to them, Bonefos is manufactured by Schering and taken in pill form or administered through IV therapy.
Boniva (ibandronate sodium) – Taken only once per month, Boniva is a postmenopausal osteoporosis medication treatment to help manage bone loss. Manufactured and marketed by Roche Laboratories and GlaxoSmithKline, the Food & Drug Administration (FDA) approved safety labeling revisions in 2008 to warn of the risk for upper gastrointestinal tract effects and hypocalcemia.
Didronel – Manufactured by OSG Norwich Pharmaceuticals and distributed by Procter & Gamble, Didronel is approved for treatment of patients with Paget's disaease, plus to prevent and treat heterotopic ossification in people who have had a total hip replacement.
Fosamax (alendronate) – An osteoporosis drug manufactured by Merck and prescribed to men and women, Fosamax was approved by the FDA in 1995; has been used by nearly 10 million patients; and received more than 2,400 reports from patients of incidences of jaw bone death (osteoncrosis) since 2001.
Skelid (tiludronate disodium) - Manufactured by Sanofi-Synthelabo for the treatment of Paget's disease of bone, patients taking Skelid may experience sever side effects.
Dangers of Bone Density Drugs
Bisphosphonates are a class of drugs that doctors prescribe to treat cancer patients whose disease has spread or metastasized to their bones, post-menopausal women to prevent osteoporosis, and individuals with Paget's disease (a progressive bone disease). Many patients prescribed bisphosphonates have experienced harmful side effects after taking the drug:
Osteonecrosis of the Jaw (ONJ), also known as jaw bone death or "bisphossy" jaw, results in chronic jaw pain, toothache, exposed bone, soft tissue infection, pain and swelling in the jaw, numbness, altered sensation, and loosening of the teeth
Increased risk of abnormal heart rhythms and stroke in cancer patients
Unusual subtrochanteric and diaphyseal femur (thigh bone) fractures
These harmful side effects require extensive therapy and/or surgery, which may result in long-term disability. Even if a patient stops taking the drug, it may remain in tissues for up to 12 years after it is discontinued.
Call 1-888-BURNETTI for More Information about Bisphosphonate Lawsuits
If you or a loved one are experiencing severe jaw damage or other painful side effects after taking bisphosphonates, a personal injury lawyer may be able to help you. For more information, call 1-888-BURNETTI or complete the free case evaluation form.

What Sets Us Apart?
Reasons to Trust Burnetti, P.A. with Your Case
A Proven Record of Results

We have recovered millions of dollars for our clients, including many multi-million-dollar verdicts and settlements.

A Culture of Customer Service

We treat all of our clients like family, requiring regular calls to clients in an effort to promote the best possible client experience.

Decades of Unwavering Service

Our firm has proudly served injured people throughout the state of Florida for 30 years, and we're just getting started.

A Network of Support

We help clients find doctors, deal with insurance companies and recover compensation for medical bills and lost wages.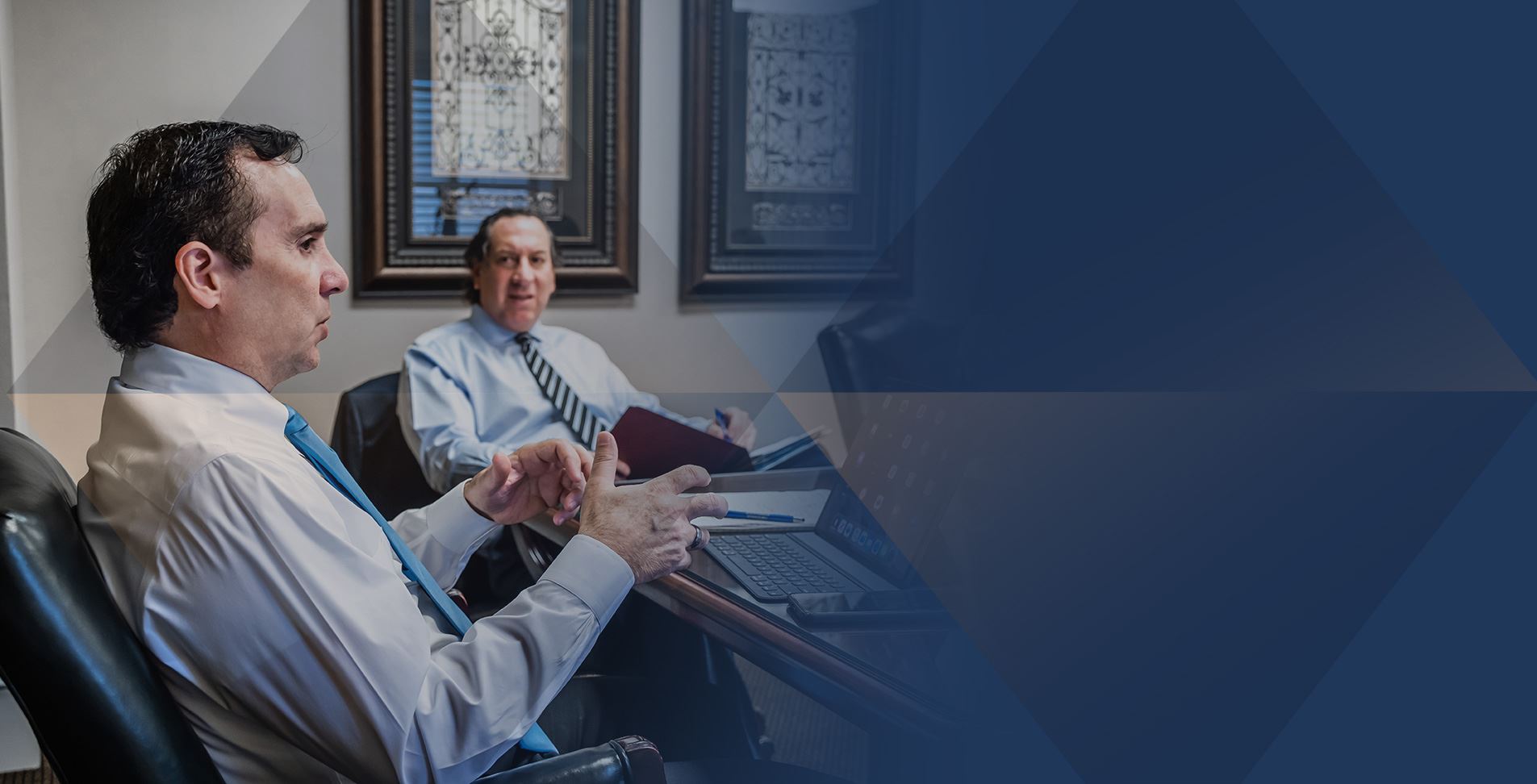 Our Testimonials
Hear From Clients Across the State of Florida
- Michelle M.

- Jeannette D.

- Gerard E.

- Evelyn B. R.

- Chuck S.