What to Know About Personal Injury Lawsuits in Florida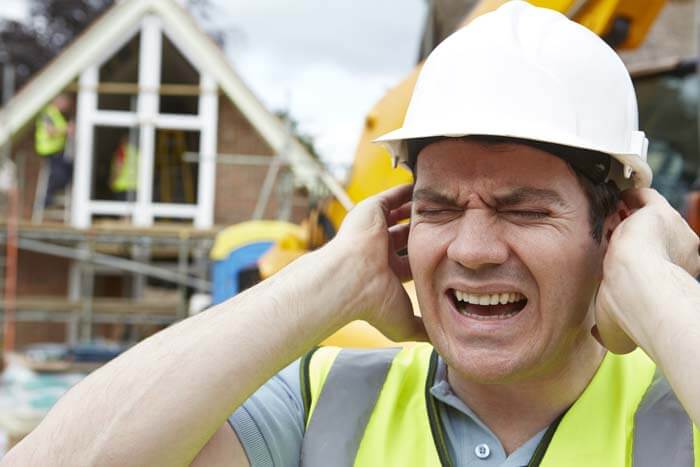 Most people have at least heard of personal injury lawsuits, maybe even have a strong opinion on one at some point in time. However, just reading about them in the news isn't enough to prepare you, should you find yourself in the midst of one.
If you are debating on whether you should file a personal injury case in Florida, or you have received word that someone is coming after you with one, the first thing to do is call an experienced Florida personal injury attorney. If you are considering bringing lawsuits or have any questions on lawsuits in Florida, no one will be better prepared to help guide and represent you than the personal injury lawyers at Burnetti, P.A.
However, it is wise to have a little knowledge ahead of time. For example, a personal injury case differs from a criminal case in that the criminal case is initiated in most cases by the government. A personal injury case is brought about by a private party, called the plaintiff, when they accuse the defendant of acting carelessly or negligently resulting in an injury or accident, causing harm to the plaintiff.
Many cases are settled before going to a jury or bench trial. This is achieved through skilled negotiation from your personal injury lawyer, followed up with a written agreement. But, this doesn't matter, if you don't act quick enough in filing a lawsuit. The statute of limitations can get in your way of finding justice for your injury.
The Statute Of Limitations In Florida Personal Injury Cases
You have a limited time, one set by Florida laws, to file a lawsuit in a personal injury case. This time limit, known as Statute of Limitations, often begins at the time of injury. These limitations are established by the State of Florida but vary in time, depending on the type of injury it is. The following are examples:
Libel or Slander – 2 years
Injury to Person – 4 years
Injury to Personal Property – 4 years
Professional Malpractice – 2 years
Medical Malpractice – 2 to 4 years
Timing is critical when it comes to personal injury cases. But, so is knowing what to expect from the beginning to the end.
The Stages Of Personal Injury Lawsuits In Florida
There are several stages to consider. The first is consulting with a personal injury lawyer. Florida attorneys at Burnetti P.A. will gather as much information as possible from you during a consultation, then proceed to guide you through the following stages of a personal injury lawsuit…
Filing Court Papers – After consulting with your attorney, and deciding you have a case to pursue, the appropriate papers will be filled out and filed, to get it started in a timely manner. This will all be done by your attorney, after getting the needed information from you.
Discovery and Fact-Finding – This is the process where your personal injury attorney, as well as the defendant's attorney, will gather as much information from the other side as possible. This will allow your attorney to be prepared for what might be addressed during the trial.
Motions – It's possible that your case could encounter a Motion to Dismiss, or other motions, which will ask the court to stop the case before it reaches trial. These motions come from both realistic means, as well as stall tactics.
Settlement – The majority of personal injury lawsuits end up settling, rather than going to trial. If the defendants in your case opt for settling, your attorney will present it to you, regardless of how unreasonable it might be, so you can make a decision whether to accept it. An experienced personal injury attorney will be able to assess the case and guide you to a fact-based decision.
The Trial – It will start with jury selection unless it's a bench trial. Next would be opening arguments, which is where your attorney will put forth a synopsis of what to expect from your side, as well as try to put a stop to the defense's argument before it begins. After that, there will be testimony by witnesses, followed by closing arguments, and finally the verdict.
Settlement Collection Post-Judgment – Even if you win a settlement, the battle is not necessarily over. Collecting it typically takes effort. The personal injury team at Burnetti, P.A. is prepared for this step and knows what to do.
Appeal – Be prepared for an appeal. There is often one side that is not pleased with the verdict and will appeal it.
Now that you know the basics of a personal injury lawsuit trial, don't stop there. Even after court costs and attorney fees are paid, is the rest free and clear? Maybe, maybe not. If you win a judgment, just how much will Uncle Sam take?
Are Personal Injury Settlements in Florida Taxed?
The State of Florida won't typically tax a personal injury settlement. Nor will the federal government. Monies received through a personal injury lawsuit are often excluded from your gross income. The reason is that the intent of a personal injury settlement is to make you whole again, to cover things such as medical bills, suffering, and legal fees. So, most often, your "win" is not considered an asset.
However, there are some exceptions though to taxes on personal injury settlements, including the following:
Interest – If you receive interest, it will be considered income, if it's above the cost of your loss. Therefore, the IRS will tax it.
Punitive Damages – Punitive damages are monies that are above making you whole. It is a way to punish the defendant, rather than pay your bills. Since this is above the cost of your loss, the IRS will tax it.
Lost Wages – Wages are income, and if wages are being replaced by your settlement, then it's also considered taxable income and will be taxed by the IRS.
Emotional Distress – If emotional distress can be proven to be as a result of the injury, this area might not be taxed. However, if this award is not a direct result of the injury, then it will be considered income, and therefore taxed.
Invasion of Privacy – This is a form of the punitive damages mentioned above, which goes beyond the cost of the injury or loss. So, it will also be taxed.
Harassment – If harassment causes injury or emotional distress, it might not be taxable, which will depend on the circumstances surrounding the harassment. But, the IRS will tax some harassment settlements.
Defamation – Typically it is not related to an injury, but makes up for lost income. So, yes, it is normally taxed.
Discrimination – Most discrimination cases stem from a result of a loss of income. So, settlements making up for this loss would be considered income, and then taxed.
Wrongful Termination – Just like discrimination above, wrongful termination will be considered a loss of wages, and therefore will be taxed.
There are important steps you can take to best protect your personal injury settlement from taxation. In a Florida personal injury case, your attorney might make multiple claims or lawsuits against your defendant(s). If so, the attorney should make sure that it is clearly outlined which award is received for each damage.
In other words, instead of lumping all damages awarded in one large amount to cover it all, such as personal injury loss, attorney fees, and taxable damages, it should be defined separately from each other. This will help prove to the IRS what was taxable and what was not when it comes to preparing your taxes.
These are the basics, but if you have any questions concerning personal injury lawsuits in Florida, get in touch with Burnetti, P.A. at (888) 444-8508 for the answers you need.

What Sets Us Apart?
Reasons to Trust Burnetti, P.A. with Your Case
A Proven Record of Results

We have recovered millions of dollars for our clients, including many multi-million-dollar verdicts and settlements.

A Culture of Customer Service

We treat all of our clients like family, requiring regular calls to clients in an effort to promote the best possible client experience.

Decades of Unwavering Service

Our firm has proudly served injured people throughout the state of Florida for over 25 years, and we're just getting started.

A Network of Support

We help clients find doctors, deal with insurance companies and recover compensation for medical bills and lost wages.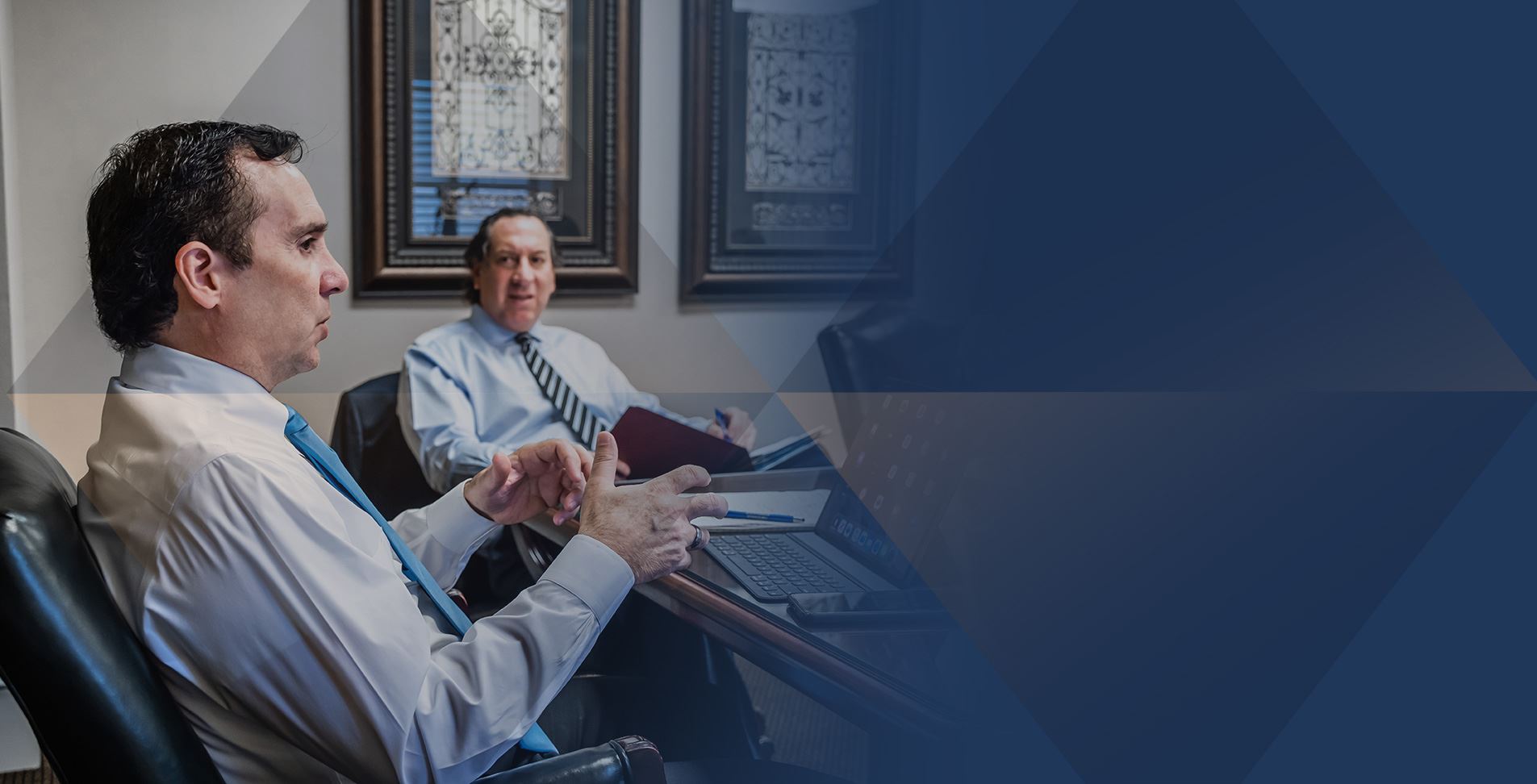 Our Testimonials
Hear From Clients Across the State of Florida
- Michelle M.

- Jeannette D.

- Gerard E.

- Evelyn B. R.

- Chuck S.