Sebring Car Accident Lawyers
When an accident turns from a minor inconvenience to a tragedy, you need a Sebring car accident lawyer. Some accidents are very minor. The only thing you have to worry about are a few bumps and bruises. You'll also have to get your car fixed.
There are times, however, when an accident can cause very serious injuries. You may end up in the hospital for days or weeks. You may miss a lot of time from work. Also, you may even be left permanently disabled. You will suffer a lot of damages.
Following a serious accident, you're going to need to focus on getting better, You won't have time to deal with insurance companies or lawyers. You'll need an experienced lawyer by your side to get yo the compensation you deserve.
What Type Of Cases Do Car Accident Attorneys In Sebring Handle?
There are dozens of types of car accidents. Some happen much more frequently than others. It really depends on where the accident takes place. It also depends on who is driving. There are times when, no matter how careful someone is, they can't prevent a collision. This is why we call them accidents.
There are other cases where the accident is totally preventable. These cases usually involve distracted driving or drunk driving. There is simply no excuse for this type of behavior. Your Sebring car accident lawyer will make sure the other driver is held accountable.
Some of the most common types of car accidents in Florida are:
Head-On Collisions – These types of accidents can leave the drivers of both cars in really bad shape. Because both cars are driving at pretty high speeds, the impact can be extreme. Head-on collisions can cause serious head and brain injuries. They can also lead to back, neck and internal injuries. All of these can be life-threatening if not treated immediately.
Distracted Driving Accidents – You can't watch television without seeing a public service announcement about the dangers of texting and driving. In Florida, it's illegal to text and drive. However, people still do it every day. You may even be guilty of this yourself from time to time. People are always trying to multi-task. This can lead to distracted driving which causes accidents every day. Some of the leading distractions on the road are:

Eating
Reading GPS or map
Talking to fellow passengers
Changing the radio station
Watching videos on handheld devices
Talking on the phone
Texting
All of these cause small distractions that can lead to major accidents.
Truck accidents – Whether we like it or not, we share the road with a lot of commercial vehicles. A lot of these are tractor-trailers hauling products from one end of the country to another. They are large, powerful machines. When these trucks hit a passenger vehicle, the damage is extensive. In most of these accidents, the passengers in the car don't survive the crash. If they do, they are left with very serious and life-threatening injuries.
Rear-End accidents – A lot of car accidents are minor. Rear-end car accidents usually only result in minor injuries such as whiplash or a few scrapes and bruises. However, the damage to your car can be extensive. You will want an attorney to handle your case if the insurance company refuses to pay your claim.
Regardless of the type of accident, your Sebring car accident lawyer will fight to get you the compensation you deserve.
Things To Do Following Any Car Accident
There are a few things you should do after every car accident. The first thing you need to do is call the police. They can review the scene and provide you with an accident report. The accident report will include certain information you'll need if you have to file suit later on:
Name and contact information for eyewitnesses
Description of the accident scene
Pictures of the scene and the vehicles
Proof of whether either driver was under the influence of alcohol or drugs
Insurance information for both drivers
Road conditions report
The second thing you need to do is go to the hospital. Even if you don't think you're injured, you need to get checked out. It's important even if it's just to get proof of your injuries.
The last thing you need to do is file a claim against the other driver's insurance company. Most insurance companies only give you a few days to file your claim. If you miss the deadline, they'll automatically deny your claim.
What Do You Do If The Insurance Company Denies Your Claim?
Ideally, your claim will be received and paid within a few days. However, this isn't always the case. Insurance companies can't afford to approve every claim. If they did this, they'd be out of business within a year. There is always a chance your claim may be denied.
If your insurance claim has been denied, you need to call a Sebring car accident lawyer. Your lawyer will contact the insurance company and find out why your claim was denied. They can get specific information that you may not be able to get.
Insurance companies deny claims for a multitude of reasons, including:
The other driver let his policy lapse or cancel because of non-payment.
They don't believe you were hurt.
You didn't file the proper paperwork when you submitted your claim.
They don't think their driver was at fault.
You have a history of filing accident claims to collect damages.
There are times when even an experienced car accident lawyer in Sebring can't get your claim paid. If the other driver didn't have a valid policy, there is nothing you can do to get the insurance company to change their mind.
For some of the other reasons, your lawyer will be able to help get your claim settled.
If he's not able to settle your claim he'll have no choice but to file a lawsuit. Nobody wants to go to trial. They are expensive for everybody. They take forever to get resolved. Usually, once your lawyer files suit, settlement discusses will ensue. You have to show you're serious before they'll agree to a fair settlement.
What Kind Of Compensation Can Your Car Accident Lawyer In Sebring Demand?
Some people think they can get millions in a car accident lawsuit. These cases are very rare. Most car accident cases end up with awards in the thousands, not millions. Your lawyer can only get you compensation for damages you actually suffered. Some of these damages include:
Medical Bills – Your lawyer will get you compensation for any medical bills you experience. He'll also get you compensation for future medical bills. You may need to hire medical experts to testify as to what your future medical bills may be. You may need lifelong care or medical treatment. An expert can testify about how much this care will cost.
Lost Wages – Even in minor accidents, you may end up out of work for a while. In order to claim lost wages, you need to be out of work for at least a few weeks. Your lawyer will use pay stubs and attendance records to prove how much time you missed.
Future Income – If you end up permanently disabled because of the accident, you'll be entitled to future income. Your attorney will have to prove the difference between what you would've earned had the accident never happened versus what you'll earn now. These damages can be quite high, especially when the plaintiff is young and earned a lot of money.
Pain and Suffering – You're allowed to claim damages for pain and suffering in Florida. There is no cap on how much you can demand. The judge will consider many things when calculating your pain and suffering. Some of the factors the court will consider include:

How severe were your injuries? Obviously, your injuries are going to be higher if you suffered severe injuries. Painful injuries lead to pain and suffering damages. Your friends and family can give statements showing how your life has changed. For example, if you can no longer play sports after the accident, they can talk about this.
What are the chances that your injuries will last? Some injuries last weeks or months. Others can last a lifetime. Your lawyer will have medical experts testify as to how long your injuries will last. If they are going to last for years or longer, you'll be entitled to a large amount of pain and suffering.
How old are you? It sounds mean, but young people receive more money in pain and suffering than older people. This is because they are going to miss out on more years of an enjoyable life. They'll also be in pain a lot longer than if they were older.
Did you have a pre-existing condition? If you have a condition prior to the accident, you may end up with reduced damages. The defendant's lawyer is going to claim that your injuries were only aggravated by the accident. You were already going to be in a certain amount of pain anyway.
How much were your economic losses? This may be one of the biggest factors in determining pain and suffering. When a jury or judge can look at concrete numbers, they are more liable to award damages. Let's say, for example, that you've lost your house waiting for your lawsuit to settle. A jury will be very sympathetic to something like this.
Whatever damages you have suffered, your Sebring car accident lawyer will fight to get you every dime you deserve.
Your Sebring Car Accident Lawyer Will Get You Compensation For Your Injuries
If someone else is responsible for your accident, they need to be held accountable. Your lawyer will make sure the defendant compensated you for your injuries. Even minor accidents can cause some pretty serious injuries. Your lawyer will have experts testify as to the nature and severity of your injuries. The more severe your injuries, the more money you can expect to receive.
Some of the most common types of car accident injuries include:
Head Injuries: Certain types of accidents are more likely to cause head and brain injuries. Some of these are head-on collisions and drunk driving accidents. A traumatic brain injury is the most serious type of head injury. The symptoms of traumatic brain injury include:

Concussion
Blurred vision
Short- and long-term memory loss
Nausea
Speech issues
Hearing loss
Fatigue or insomnia

Neck Injuries: Many people suffer whiplash in a car accident. Whiplash is caused when your neck is stretched too far in one direction. It can happen when your head is thrown forward or backward. Whiplash is very hard to prove. There is no test that can show you have whiplash. You'll have to rely on your doctor's testimony to prove that you've suffered this injury. Keep in mind, whiplash isn't a very serious injury. It usually goes away in a few days or weeks. It's not something that will keep you out of for a long period of time. It doesn't require surgery or physical therapy. You may just have to wear a neck brace for a few days. Juries usually won't award more than a few thousand dollars for something like whiplash.
Back Injuries: Back injuries may be the most common type of injury there is. Based on the nature of a car accident, you could end up with muscle strains or even disc issues. Many back injuries require surgery. At a minimum, you'll need physical therapy. You may have to see a chiropractor for years following the accident.
Internal Injuries: Internal injuries are not uncommon in serious car accidents. The scary part is, they are hard to detect. You may not feel bad at all after the accident. Then, hours or days later, you start to feel terrible. You may suffer from headaches, nausea, and pain. If this is the case, you need to seek immediate medical care.
There are many different kinds of internal injuries that result from car accidents:
Internal bleeding
Concussion
Aneurysm
Punctured lung
Bleeding on the brain
Injuries to spleen, kidney, or other organs
Regardless of the types of injuries you suffer, you'll be entitled to compensation. Your lawyer will hire medical experts to testify as to the seriousness of your injuries. He'll introduce copies of your medical records to show your injuries. This may include x-rays, MRIs, and CT scans. Your lawyer will use this information to try to negotiate a settlement with the defendant's insurance company and lawyers.
Contact A Sebring Car Accident Lawyer Today
If you've been injured in a car accident, you should contact a Sebring car accident lawyer today. It could be some time before you're fully healed. You may need to undergo multiple surgeries and physical therapy. You and your family should focus on your recovery. Let an experienced attorney handle the legal side of things for you.
Contact a Sebring car accident lawyer as soon as possible after the accident. He'll review the police report and determine what parties you need to pursue. Depending on the type of accident you're in, you may need to file a claim against the following:
The other driver and his insurance company
The agency responsible for the road conditions
The mechanic who previously worked on the other driver's car
If the other driver was drunk at the time of the accident, you can file a claim against the bar at which he was drinking
The car manufacturer
Hopefully, your lawyer will be able to settle your claim. Nobody wants to go to court. It's in the best interests of all parties involved.
Call and schedule your initial consultation today. It is absolutely free and it gives you a chance to meet with an experienced attorney. He can review your case and let you know how much it may be worth. And remember – you pay nothing until your case settles!

What Sets Us Apart?
Reasons to Trust Burnetti, P.A. with Your Case
A Proven Record of Results

We have recovered millions of dollars for our clients, including many multi-million-dollar verdicts and settlements.

A Culture of Customer Service

We treat all of our clients like family, requiring regular calls to clients in an effort to promote the best possible client experience.

Decades of Unwavering Service

Our firm has proudly served injured people throughout the state of Florida for 30 years, and we're just getting started.

A Network of Support

We help clients find doctors, deal with insurance companies and recover compensation for medical bills and lost wages.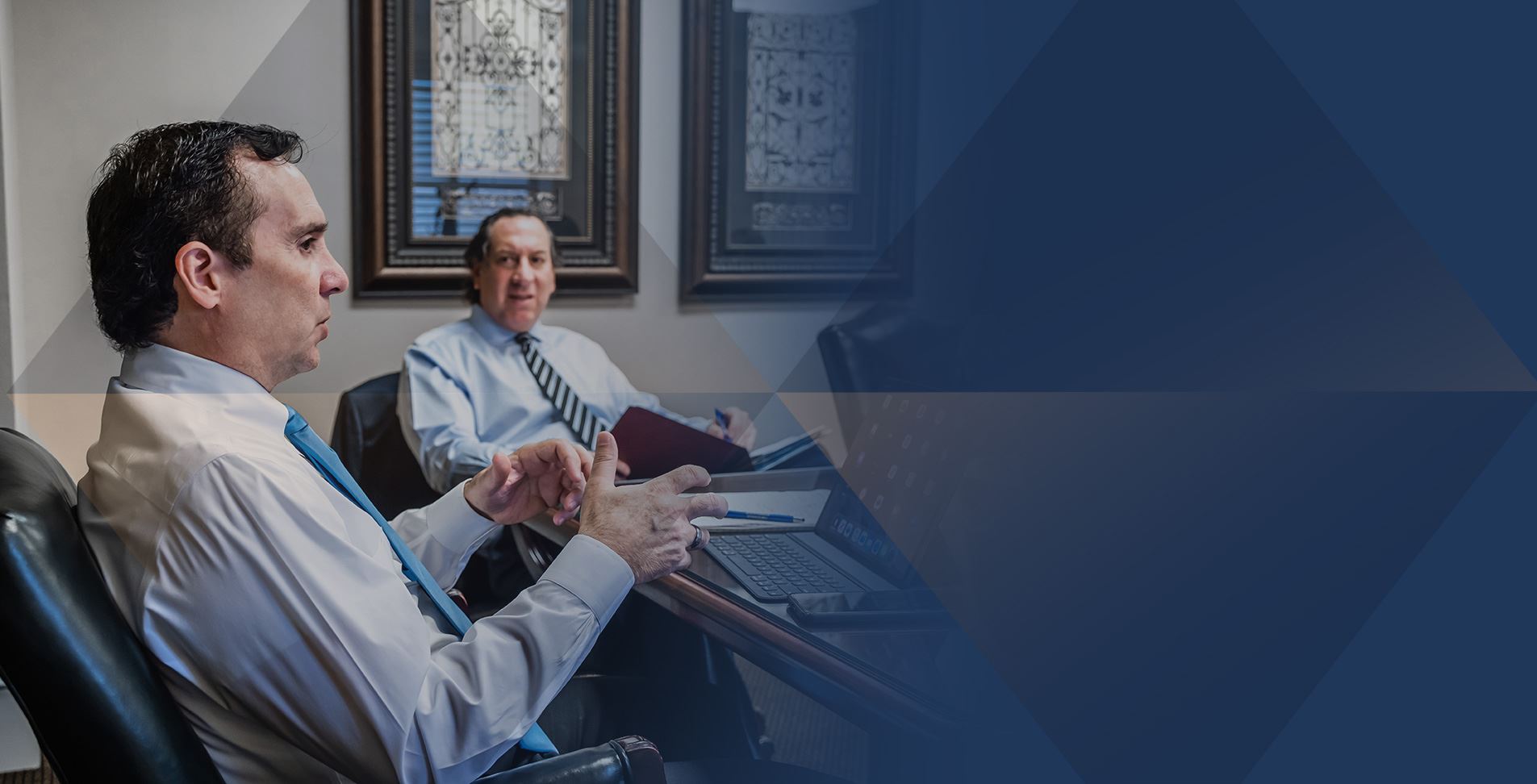 Our Testimonials
Hear From Clients Across the State of Florida
- Michelle M.

- Jeannette D.

- Gerard E.

- Evelyn B. R.

- Chuck S.