Sebring Nursing Home Abuse Lawyers
Until about twenty years ago, we thought of nursing homes as places where old people ended up when they had no family. People used to look down on people who put their elderly parents in a nursing home or assisted living facility. However, now that people are living well into their 80s and 90s, nursing homes have become much more popular.
Thankfully, most nursing homes are run by caring and compassionate people. They hire nurses and aids who love helping people. After all, why go into nursing if you don't like helping people, right? Unfortunately, many people who work in nursing homes feel unappreciated and underpaid. This causes resentment and frustration. When people feel this way, they tend to work a little less hard. And this can cause injuries to our loved ones.
Most of couldn't imagine hurting an elderly person. Why would anyone want to abuse an older man or woman? Who would want to advantage of someone so helpless? Sadly, there are people out there who don't care. They hate their jobs and take it out on the patients. They intentionally hurt their patients or they sit by while they get hurt.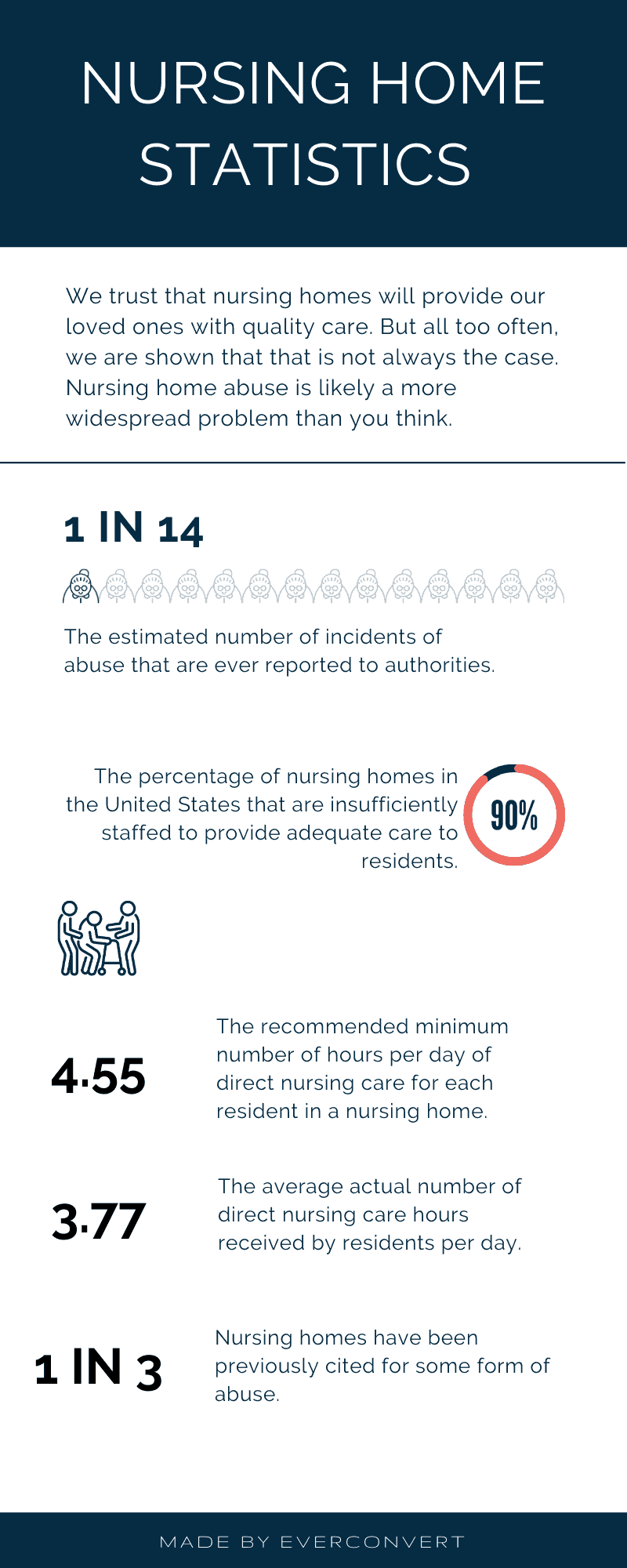 Your Nursing Home Abuse Attorney In Sebring Will Get Your Family Justice
One of the tricky things about nursing home abuse is that it often goes unnoticed for months or even years. We see cases where patients are forced to lie in their own waste, developing bedsores and infections. We even read stories about nurses and aids who abuse their patients. This doesn't necessarily mean that more people are being abused. It just means that we're paying attention to it more now than we used to.
It's hard enough bringing our parents to live in a nursing home. The last thing we worry about is finding out someone is abusing our loved one. Learning something like this is horrible. Sadly. It happens all too often in Florida.
If you get a phone call that your mom is dad is in the emergency room, there are a few things you need to do. First, go check on your parent. Then, you need to contact a Sebring nursing home abuse attorney. Y
Your nursing home abuse lawyer will help you do the following:
Get your loved one moved to a different facility. Your nursing home abuse lawyer can help you with this. He can contact the social worker or case worker and request a transfer.
Document your parent's injuries. Take pictures of any bruises or obvious injuries.
Get documentation from the emergency room physicians of any injuries or illnesses.
Contact the nursing home administrator and let him know your loved one will not be returning to his facility.
Tell the nursing home that you're aware of what's going on. They may not know about the abuse. Or, they'll try to cover it up once it becomes apparent. Put your concerns in writing and deliver it to the nursing home administrator. Your attorney will then get in touch with the nursing home's lawyers to discuss the situation.
What Types Of Cases Will Your Nursing Home Abuse Lawyer In Sebring Handle?
There are many different types of nursing home abuse. Sometimes, the abuse is done by a staff member. It can also be caused by another resident. Either way, your nursing home abuse lawyer will also want to hold the nursing home responsible. The nursing home administrator is responsible to make sure all the residents are safe. If they fail to do this, they will be deemed negligent.
The nursing home administrator may claim she is not aware of the abuse. Even if this is the case, your nursing home abuse lawyer can prove that they should have been aware. What people don't realize is that even a cursory inspection of a nursing home resident would reveal evidence of nursing home abuse. Elderly people bruise easily. It's not hard to tell when an older person has been physically abused.
Over time, certain nursing homes get a reputation for being known for abuse. Your Sebring nursing home abuse attorney may know if your loved one's home is one of these. He has handled many nursing home abuse cases in the past, including:
Physical Abuse
Sexual Abuse
Emotional Abuse
Your Sebring nursing home abuse attorney will hire experts to prove the abuse if necessary. You focus on getting your loved one in a better facility. Let your attorney handle the legal side of things.
What Types Of Damages Can Florida Nursing Home Abuse Lawyers Demand?
If your loved one is a victim of nursing home abuse, you're going to want to be compensated Your Sebring nursing home abuse attorney will file a claim for damages against the nursing home. Here are the main types of damages involved in nursing home abuse cases:
Physical pain and suffering
Emotional distress
Costs of additional medical care
Out of pocket expenses for transfer to different nursing home
Compensation for any personal property taken or damaged
Mental pain and suffering
Damages in a nursing home abuse case are a bit different than they are with typical negligence cases. Very rarely will you claim lost wages in a nursing home abuse case. This is because plaintiff is elderly and on social security. Damages, for the most part, will be limited to pain and suffering.
Contact A Sebring Nursing Home Abuse Attorney Today
If your loved one is a victim of nursing home abuse, you need to call a Sebring nursing home abuse attorney today. The initial consultation is absolutely free. You'll have a chance to discuss your case with an experienced nursing home lawyer. The two of you can decide how you want to proceed.
It may not be a great idea to bring your loved one with you to the consultation. They probably don't need the added stress of a lawsuit. However, if you don't have power of attorney, you may have no choice. See what your nursing home abuse attorney suggests.
Call

(863) 777-4431

and schedule your free consultation today. And remember – you pay nothing until you settle your case!

What Sets Us Apart?
Reasons to Trust Burnetti, P.A. with Your Case
A Proven Record of Results

We have recovered millions of dollars for our clients, including many multi-million-dollar verdicts and settlements.

A Culture of Customer Service

We treat all of our clients like family, requiring regular calls to clients in an effort to promote the best possible client experience.

Decades of Unwavering Service

Our firm has proudly served injured people throughout the state of Florida for 30 years, and we're just getting started.

A Network of Support

We help clients find doctors, deal with insurance companies and recover compensation for medical bills and lost wages.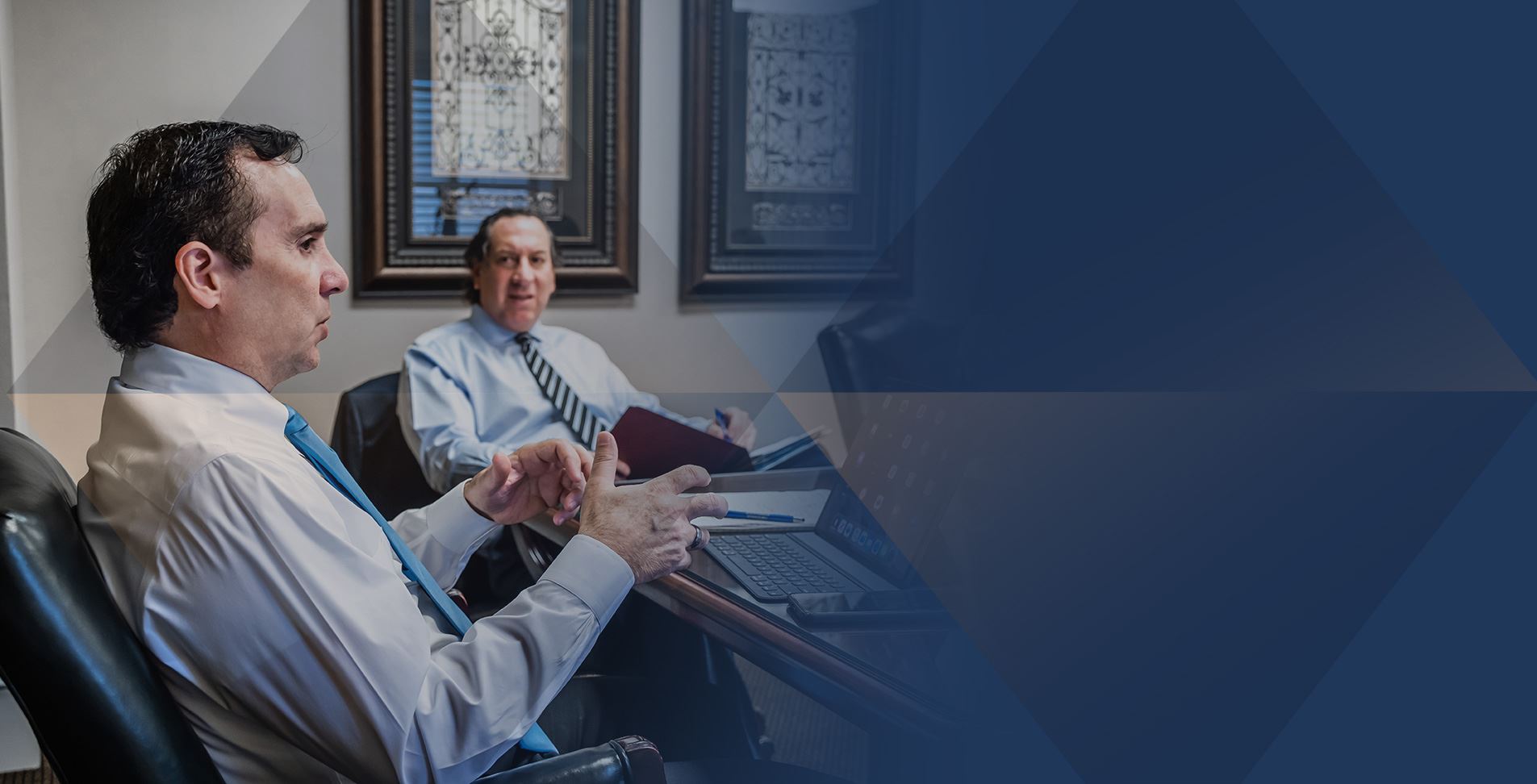 Our Testimonials
Hear From Clients Across the State of Florida
- Michelle M.

- Jeannette D.

- Gerard E.

- Evelyn B. R.

- Chuck S.