Tampa Auto Accident Attorney
Car Accident Lawyers Who Hold Negligent Drivers Accountable
How many times have you driven by a car accident and not given it a second thought? Do you say a quiet prayer for the victims or do you go back to changing the radio station? Most of the time, if something doesn't affect us personally, we pay it no mind. So, what happens when we're the person on the side of the road in an accident? We hope someone will drive by and offer help.
Thousands of people die in car accidents every day. Some of the deadliest types of auto accidents involve drunk driving or reckless driving. The injuries caused by these accidents can be severe, even deadly. The people responsible for these accidents need to be held accountable. They should have to pay for the damage they've caused. If you've been in a car accident, you need the representation of a knowledgeable injury law firm who can help make sure the person at fault is indeed helped accountable.
If you've been injured in a car accident, contact a Tampa car accident attorney near you by calling (813) 414-5884 today!
What To Do After A Car Accident In Tampa?
There are a few things you need to do following an automobile accident.
Step 1
First, you need to call the police. Even if the other driver begs you not to call them, you have to do it. In fact, the more insistent they are that you not call the police, the greater the reason you should call them. The police will provide a report that your auto accident attorney will need later on in your case. The police report will include very important information, including:
The name and contact info for witnesses
Statements made by both drivers
A description of the accident scene
Pictures of the scene and the vehicles
Description of the road conditions
Insurance and license information for both parties
Proof that either party was drunk or under the influence of drugs at the time of the accident
Your auto accident attorney will need all of this information later on. If your insurance claim is denied, you'll have to file a lawsuit. You'll need the police report in order to do this.
Step 2
The second thing you need to do after an accident is to seek medical treatment. Even if you don't think you're hurt, you need to get checked out. The doctors can run the necessary tests to look for internal injuries. They can also provide proof that you did suffer certain injuries. It's important that you go to the hospital after your accident for the following reasons:
The hospital will run the necessary tests to see if you have any injuries
The doctors can prescribe any medications you need for your injuries
They can keep you for observation if you've suffered a traumatic brain injury
They'll provide medical documentation that will serve as evidence of your injuries
They can testify at trial as to the severity of your injuries
Step 3
The final thing you need to do is contact an injury attorney in Tampa, Florida.
Why Do I Need An Automobile Accident Attorney?
If you have been in a car crash, you can legally file a claim for damages on your own. Florida law requires you to file a car accident claim within four years of the accident. This applies only if you fulfill the permanent residency requirements of the state. The statute of limitations, which is four years, includes all the days of the year. Once the statute expires, you can't file a case with any court in the state as you would be legally barred from doing so.
Although you can file a claim on your own, we strongly advise against it. The insurance laws are fairly complex in general and the legal landscape in Florida doesn't help. The insurance companies have top-paid lawyers and legal teams at their disposal. It is easy for them to dismiss a compensation claim over minor legal issues. If you are without legal help, you may not be able to counter them effectively.
What To Know About Insurance Companies
An insurance company may also pressurize you into accepting a settlement which is a lot smaller than you actually deserve. If you don't have a car accident attorney by your side, you would never know. Hiring an auto accident attorney to help with your car accident claim has many advantages. For a start, the attorney is well-versed in the state laws and highly experienced in the area. Our Burnetti P.A. attorneys, for instance, have many years of experience in car accident law. They have helped countless crash victims to get fair settlements over the years.
So if you hire a qualified lawyer, you get genuine help and informed advice. An auto accident attorney helps you gather relevant evidence and negotiate with the insurance company. You will need to meet certain requirements when filing a claim. The attorney helps you meet the requirements and adjust a claim to reflect the amount you deserve. Insurance companies may not always respond positively. The negotiation process can become quite intense, and sometimes the claim may go to the court. In all these scenarios, your attorney stands by you, fights for your rights and represents you.
Statute of Limitations
Remember, the statute of limitations only applies to a lawsuit. As far as an insurance claim is concerned, you only have a few days to get the ball rolling. Most insurance companies require that you file your claim within a few days of the accident. If you can't handle this on your own, you need to contact a car accident attorney in Tampa.
How Much Is My Claim Worth?
The value of your car accident claim depends on many factors. These include the following:
The degree and seriousness of your injuries, property damage, and disability.
It also depends on which party is at fault. If you are partly at fault, for instance, a portion of your damages will be deducted through the comparative fault law.
The testimony of crash experts, physicians, and other professionals may have to be factored in.
At the end of the day, each accident is unique with its own set of circumstances. Here at Burnetti, P.A., we offer free advice and consultation for car accident victims. Our lawyers examine your case and then provide you a general estimate of the worth of your claim. Contact us today to get a free estimate of your case.
Accident Lawyers In Tampa Handle All Types Of Car Accidents
Regardless of the type of vehicle accident you're involved in, our Tampa auto accident lawyers can help you. Over the years, attorneys see just about every type of case there is. Their decades of experience enable them to help you no matter what. Some of the more common car accidents include:
Rear-End Accidents
Rear-end car accidents don't usually cause life-threatening injuries. They're almost always the fault of the rear driver. He could've been distracted or just couldn't stop in time. He may have been going too fast and couldn't slow down in time to avoid the collision. Regardless of the reason, if he is at fault, you should be entitled to compensation.
Head-On Collisions
We usually see pretty serious injuries in head-on collisions. This is because they usually involve two cars going pretty fast at the time of the accident. One driver either loses control of their car or is driving recklessly. The damages involved in a case like this can be quite high. It's important that you have an experienced attorney by your side to get your bills paid.
Drunk Driving
Attorneys hate to see cases like this. There is absolutely no reason why anyone should drive drunk or under the influence of drugs. With the availability of rideshare companies, there's simply no excuse. Let an experienced Tampa accident lawyer handle the legal side for things for you.
Wrong-Way Accidents
Accidents happen. Perhaps someone is driving through a strange neighborhood and goes down a street the wrong way. However, many wrong-way collisions involve cars that are simply out of control. People are driving with absolutely no regard for other drivers on the road. They merge into oncoming traffic and smash into innocent victims out of nowhere. These accidents tend to cause very serious and fatal injuries.
Your Tampa Auto Accident Lawyer Will Deal With The Insurance Adjuster
In a perfect world, your claim would be paid within days of being submitted. However, it doesn't always work this way. If insurance companies paid out every claim, they'd go out of business in no time. Insurance companies typically reject a certain percentage of claims. It could be because of the amount of your claim.
If your claim is denied, you have a few options. You can file an appeal and pray the adjuster will make a fair decision. If the insurance company offers to settle your claim, they're going to ask you to sign a release. This release will prevent you from ever coming back to the insurance company for more money. This is a tactic insurance companies use to pay much less than what you're entitled to. You should never sign a release without first talking to an attorney. If your insurance claim isn't paid in full, you want to contact a Tampa car accident lawyer right away.
Why would an insurance company deny your claim? There could be many reasons, including:
The policy was not valid. It may have been canceled or lapsed for non-payment.
The driver wasn't listed on the insurance policy. Or, the driver had a suspended or revoked driver's license and doesn't qualify for coverage.
The insurance company doesn't believe you were injured.
They don't believe your injuries were as serious as you said.
Your claim exceeds the amount of coverage the other driver had.
Regardless of the reason given, your Tampa car wreck lawyer can appeal your claim. Car accident attorneys have working relationships with many insurance companies. They can reach out to them and try to get the claim reopened. They'll work with the insurance company to get your claim settled. This may mean you receive less than the entire amount of your claim. Sometimes, this is in the best interests of all parties involved. Your lawyer will advise you on whether or not you should settle.
Learn more about how our car accident lawyers in Tampa can help you. Contact us online or call (813) 414-5884 today!
Can Your Attorney Help If You Were Partly At Fault?
There is a chance that you're partly at fault for your accident. If this is the case, be upfront with your car accident attorney. You don't want your lawyer to be blindsided at trial. All that can do is cause your claim to be dismissed.
Even if you're partly at fault, your car accident lawyer can still get you compensation. In Florida, there is something called a comparative negligence rule. The law holds that, even if you're partly at fault, you can still recover a portion of your damages. Your claim is basically reduced by your percentage at fault.
Example: You're hit in a head-on collision by a large truck. The truck is going 15 miles over the speed limit at the time of the accident. The police determine that the other driver is drunk at the time of the accident. You admit to the cops that you were texting at the time and didn't see the truck coming toward you. In a case like this, the other driver will be held at least 80% at fault. So, let's say your original demand was for $250,000. This will be reduced by the 20% you were at fault. So, the court will reduce your claim by $50,000. Your final judgment would be for $200,000 instead of the full amount. Your car accident attorney in Tampa knows how the comparative negligence rules work. They'll argue that you were not at fault or all. Or, if you were at fault, it was only for 5-10%. They'll fight to get you as much compensation as possible.
Your Tampa Lawyer Will Demand That You Are Compensated For Your Damages
The reason you hire a car accident attorney near you is so that he can get you the damages you deserve. You can only recover damages that you've actually suffered. If you're in a case with just minimal injuries, you can't expect your lawyer to get you millions. It is your lawyer's job to make you whole. It is not his job to make you rich.
Most damages in a car accident case come from medical bills and lost wages. Your attorney will fight to get you the compensation you deserve. Car accident cases usually involve the following types of damages:
Medical Bills
Your accident attorney is going to demand that the defendant pay all of your medical bills. This includes past, present and future medical bills. You can easily prove your past and present medical bills by producing copies of your bills. You can show receipts any for monies already paid toward medical bills. Proving future medical bills is a bit more difficult. Your lawyer may have to rely on medical experts to testify as to what medical care you will need in the future. Your lawyer can then estimate what this care is going to cost. He will also want to account for inflation.
Lost Wages
Even minor injuries can cause you to miss time from work. If your accident has kept you sidelined for a significant period of time, your auto accident attorney will demand that you be compensated for this. You can use timesheets and payroll records to prove that you have missed time. You can also show that you have been forced to use personal time to cover any time missed.
Property Damage
If your car is damaged in the accident, you will have to get it repaired. You want to keep all receipts for auto repairs and give them to your attorney. Most if not all of these repair costs will be covered by your settlement.
Pain And Suffering
You are entitled to damages for your pain and suffering. This includes physical pain. It also includes mental and emotional anguish caused by the accident. The anxiety caused by knowing you'll never work again, for example. Is worth something. So is the fact that you can no longer enjoy life the way you did before the accident. Automobile accident lawyers have to prove that you actually suffered damages.
We use different evidence to do this, including:
Medical records
Proof of lost wages
Affidavits from medical experts
Statements from your friends and family regarding pain and suffering
Pictures of your injuries
Make sure you provide your lawyer with as much information as possible early in your case. This way, they can make a proper demand for damages from the very beginning.
Contact A Car Accident Attorney In Tampa, Florida Today
If you've been involved in a car accident, you need to contact a car wreck attorney in Tampa today. You only have a few days to file your insurance claim. And you only have 4 years to file a lawsuit. The earlier you get an auto accident attorney, the better your chances of recovery. If your insurance claim is denied, your lawyer will have to file a lawsuit on your behalf. He'll need certain information to do this. When you first meet with your car accident attorney in Tampa, make sure to bring the following:
Copy of the accident or police report
Pictures of the accident scene
Contact information for any witnesses
The other driver's insurance and contact information
Copies of your medical documentation
Receipts for any out of pocket expenses
You and your attorney will talk about how you want to proceed, and you may want to focus on a settlement with the insurance company. If you've been in a car crash, contact a car accident lawyer right away. The initial consultation is free.
Contact us to schedule an initial consultation. The consultation is absolutely free and you pay nothing until your case is settled.

What Sets Us Apart?
Reasons to Trust Burnetti, P.A. with Your Case
A Proven Record of Results

We have recovered millions of dollars for our clients, including many multi-million-dollar verdicts and settlements.

A Culture of Customer Service

We treat all of our clients like family, requiring regular calls to clients in an effort to promote the best possible client experience.

Decades of Unwavering Service

Our firm has proudly served injured people throughout the state of Florida for 30 years, and we're just getting started.

A Network of Support

We help clients find doctors, deal with insurance companies and recover compensation for medical bills and lost wages.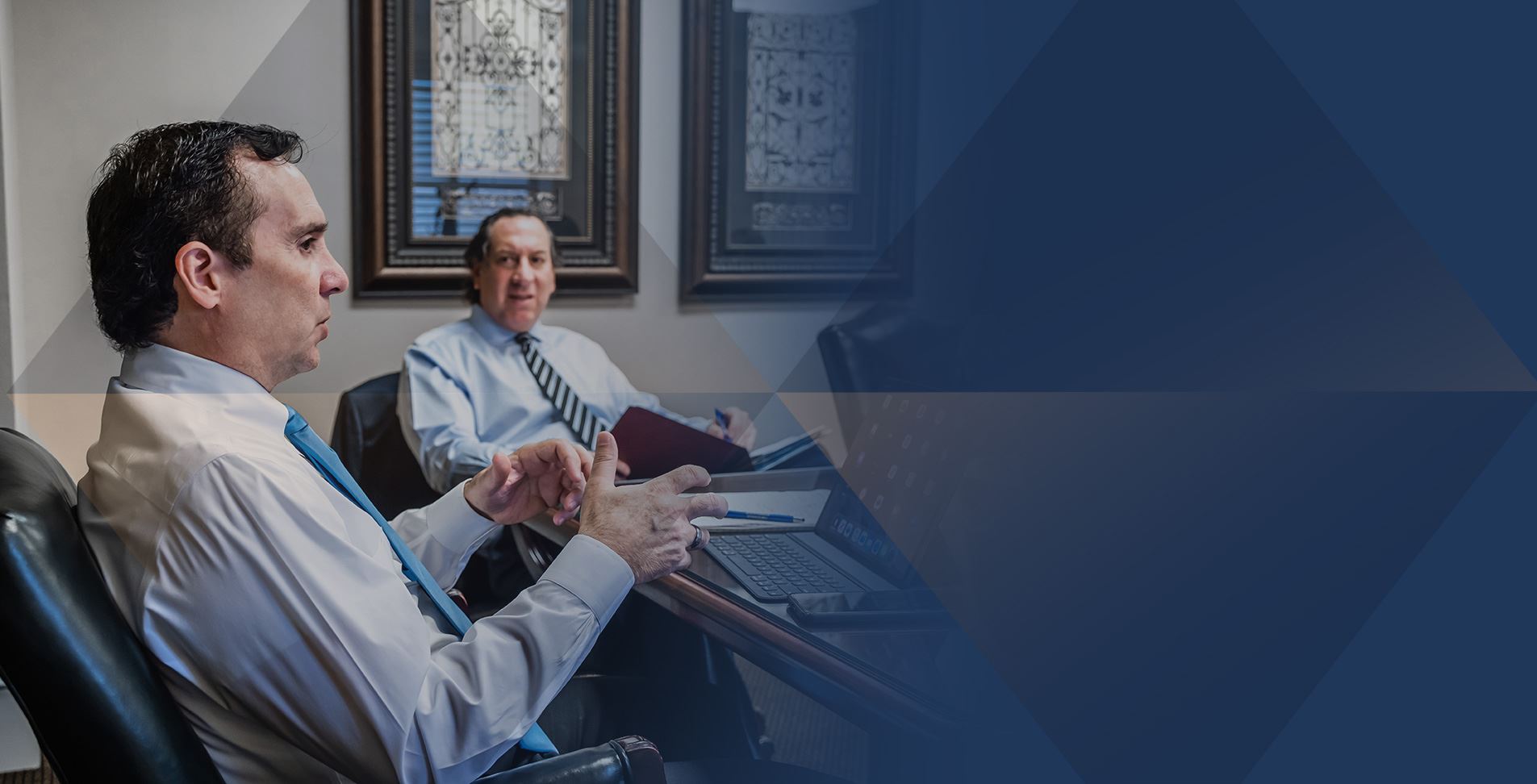 Our Testimonials
Hear From Clients Across the State of Florida
- Michelle M.

- Jeannette D.

- Gerard E.

- Evelyn B. R.

- Chuck S.