Tampa Slip & Fall Accidents Lawyer
Handling Slip and Fall Claims in FL
At Burnetti, P.A., our dedicated team of Tampa slip and fall attorneys is committed to assisting victims who have suffered injuries on someone else's property due to the property owner's negligence. Slip and fall accidents can result in severe pain, permanent disabilities, or even fatalities.
Property owners, including those of shopping malls, restaurants, and office buildings, have a responsibility to ensure the safety of their visitors by addressing dangerous conditions and defects on their premises. If their negligence leads to your injury, you have the right to seek monetary compensation through premises liability law.
Premises liability holds property owners and occupiers accountable for protecting visitors from hazardous conditions and making them legally responsible for accidents and injuries that occur on their property. This encompasses slip and fall accidents as well as injuries caused by negligent security.
Our Tampa slip and fall lawyers represent injured clients in premises liability claims, fighting vigorously to recover damages. Call us today!
Common Locations for Slip and Falls
Slip and fall accidents can happen in various public and private places, including:
Supermarkets
Grocery stores
Big box retailers
Sidewalks
Parking lots
Stairs
Elevators
Theme parks
Malls
Restaurants
Public parks
Shopping centers
Private homes
Frequent Causes of Slip and Falls
Numerous hazardous or unsafe conditions can contribute to slip and fall accidents, such as:
Spilled liquids
Inadequate security
Inadequate lighting
Broken handrails on porches or stairs
Collapsing floors, walls, or roofs
Falling objects
Uneven payment, sidewalks, or curbs
Holes in parking lots or floors
Algae on sidewalks
Cracked sidewalks
Other hazardous property conditions that violate building codes
Loose carpeting
Icy walkways
Construction defects
Serious Injuries Caused by Slip and Falls
Property owners are responsible for maintaining safe premises, including promptly addressing any necessary repairs. If an owner or tenant fails to fulfill this duty, they may be held liable for injuries resulting from slip and fall accidents, which can include:
Cuts and abrasions
Injuries requiring surgery
Spiral fractures to the legs
Hand fractures
Wrist sprains
Neck sprains
Broken bones
Whiplash
Soft tissue damage
Mid and low back sprains
10 Steps to Take After a Slip and Fall Accident
If you have experienced a slip and fall accident in a public or private place, it's important to know what to do. Here are ten actions that can help alleviate stress and uncertainty during this challenging time:
Seek medical attention for your injuries.
Identify the hazardous or unsafe conditions that caused your injury.
Take photos of the accident scene, even using your cell phone camera. If you don't have a camera, ask someone else present to assist.
Collect contact information from witnesses, including employees who witnessed the incident.
Recall any information provided by store employees regarding the accident.
Ensure that the store manager completes an incident report and provides you with a copy.
Preserve the clothes and shoes you were wearing during the accident, but refrain from using them until you consult with an attorney.
Keep receipts and charge card records if you made any purchases while shopping.
Retain your cell phone records to demonstrate that you were not distracted by phone use at the time of the accident.
Contact slip and fall lawyers in Tampa to discuss your legal needs.
Seeking Legal Assistance for Your Slip and Fall Claim
Our Tampa slip and fall injury attorneys offer valuable assistance to clients harmed by the negligence of others. We can help determine if you are eligible for compensation for pain, suffering, and lost wages.
This may involve conducting an investigation into the accident to establish liability on the part of the property owner or other negligent party, including:
Conducting an investigation into the accident to establish liability before the property owner fixes the hazard.
Researching the case, including identifying any video cameras on the property and their potential relevance.
Obtaining government weather reports to confirm conditions at the time of the accident.
Locating prior slip and fall complaints filed against the same establishment.
Engaging safety standards experts to evaluate the case, assess applicable government codes and regulations, and identify any violations.
Ensuring proper procedures are followed and the necessary paperwork is filed in a timely manner before the Statute of Limitations expires, preventing the client from pursuing monetary recovery.
Knowing the right questions to ask, conducting thorough research, and preserving evidence to establish one of the three crucial elements of a slip and fall claim:

The owner or person responsible for the injury created a dangerous and unsafe condition, such as a spill, worn spot in carpeting, or slippery floor.
The owner or employee of the premises was aware of the hazardous condition but failed to remedy it.
The hazardous condition or slippery substance was not easily noticeable.
Obtaining Your Slip and Fall Settlement in Florida
If you have suffered a slip and fall injury, you should not feel embarrassed or guilty about seeking compensation for medical bills and lost wages. In Florida, specific laws dictate reasonable actions to prevent slip and fall accidents.
At Burnetti, P.A., we understand these laws and can review your potential claim to determine if you are eligible to file a slip and fall accident lawsuit. Our bilingual staff is available during the day, evenings, and weekends, and we can arrange meetings at your home, in the hospital, or at our Burnetti, P.A. offices.
For a free consultation, please contact us online or call us at (813) 414-5884 today.

What Sets Us Apart?
Reasons to Trust Burnetti, P.A. with Your Case
A Proven Record of Results

We have recovered millions of dollars for our clients, including many multi-million-dollar verdicts and settlements.

A Culture of Customer Service

We treat all of our clients like family, requiring regular calls to clients in an effort to promote the best possible client experience.

Decades of Unwavering Service

Our firm has proudly served injured people throughout the state of Florida for 30 years, and we're just getting started.

A Network of Support

We help clients find doctors, deal with insurance companies and recover compensation for medical bills and lost wages.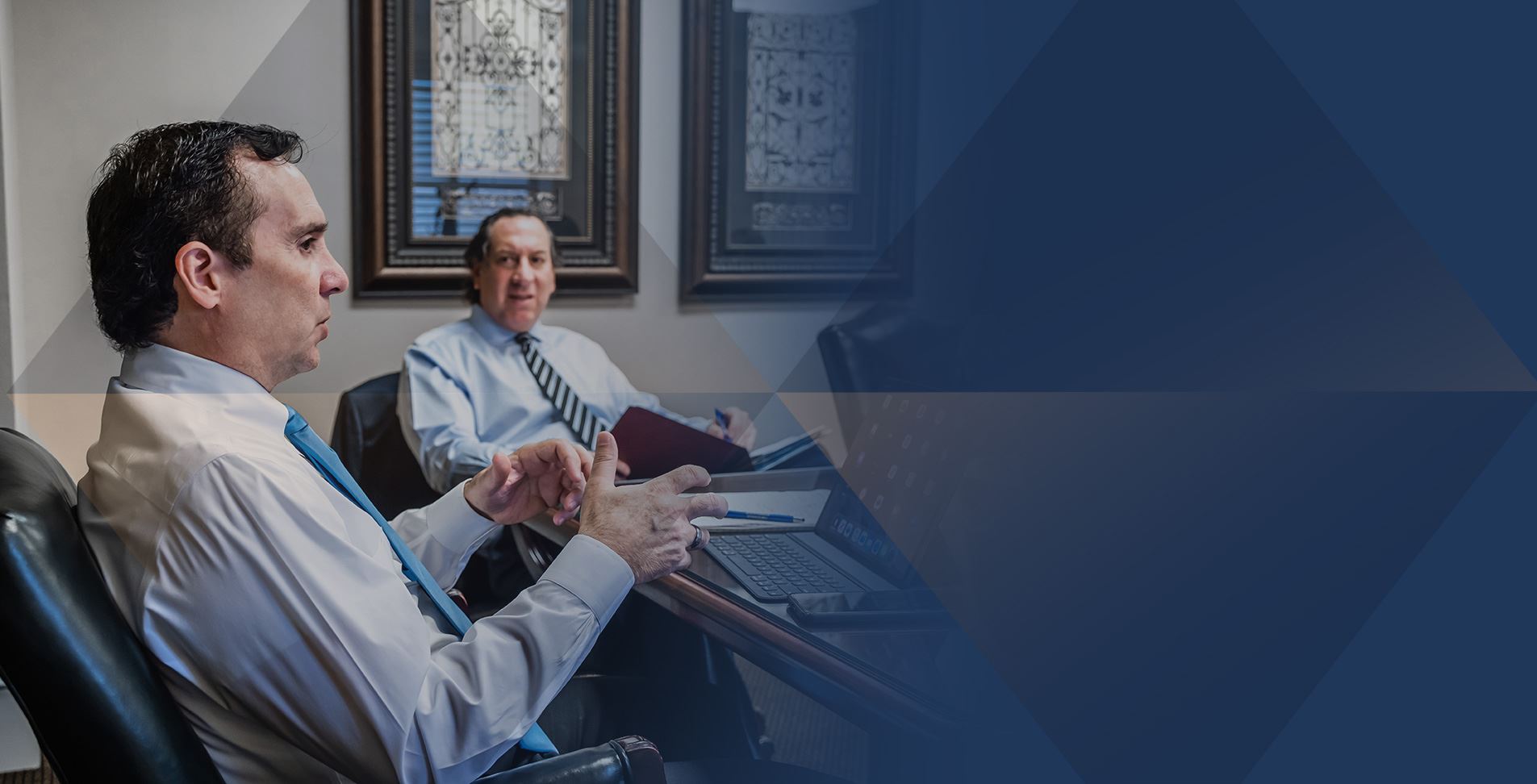 Our Testimonials
Hear From Clients Across the State of Florida
- Michelle M.

- Jeannette D.

- Gerard E.

- Evelyn B. R.

- Chuck S.