Wrongful Death Attorneys in Tampa
Seeking Justice for Tampa Bay Families
Wrongful death cases can cause extreme emotional distress for loved ones. Not only did someone they love die, but the death could have been preventable. If negligence played a role in a loved one's death, you may be facing uncertainty and financial hardships, such as, funeral and burial expenses and medical costs. No amount of compensation can bring your loved one back, but it may help alleviate some stress and uncertainty by offsetting the unexpected financial expenses.
If you believe that the death of your loved one was caused by negligence and you are considering filing a wrongful death claim, Burnetti, P.A.'s wrongful death attorneys in Tampa may be able to help you pursue a claim for damages.
Contact us today to request a consultation with a caring Tampa wrongful death lawyer.
Filing a Wrongful Death Claim in Tampa
A wrongful death claim alleges that the death was due to someone's negligence, fault, or recklessness. The Florida Wrongful Death Act states that the financial expenses accumulated after the death of someone caused by negligence should not fall on the survivors. Instead, the expenses should be the responsibility of the negligent party.
Here are the key elements you need to demonstrate to win a wrongful death lawsuit in Florida:
Duty of Care: You must show that the party you are holding responsible owed a duty of care to the deceased person. This typically means proving that the defendant had a legal obligation to act reasonably and not cause harm to the deceased.
Breach of Duty: You need to establish that the defendant breached their duty of care to the deceased. This can involve demonstrating that they acted negligently, recklessly, or wrongfully in a manner that contributed to the death.
Causation: You must establish a direct link between the defendant's breach of duty and the death of the individual. In other words, you need to prove that the defendant's actions or negligence were a substantial factor in causing the death.
Death: It's essential to confirm that the individual indeed passed away as a result of the defendant's actions or negligence.
You must comply with the statute of limitations for wrongful death claims in Florida, which is typically two years from the date of the person's death. Failing to file the claim within the specified time frame may result in the loss of your right to seek damages.
Who Can File a Wrongful Death Claim in Florida?
In Florida, the wrongful death claim is usually brought by the personal representative of the deceased person's estate. You need to ensure that the personal representative has been properly appointed and authorized to pursue the claim.
Who is Eligible for Wrongful Death Damages?
In Florida, the state's wrongful death statute (Florida Statutes Section 768.21) specifies which individuals are legally recognized as surviving beneficiaries who can bring a wrongful death claim. It's important to understand who these eligible parties are and how you need to prove your standing as a surviving beneficiary:
Spouse: The surviving spouse of the deceased person is typically the primary beneficiary and has a clear legal right to bring a wrongful death claim. However, if the spouse and the deceased person were legally separated or the marriage was in a state of irreconcilable breakdown at the time of death, the spouse's standing to bring a claim may be affected.
Children: The surviving children of the deceased person also have the right to file a wrongful death claim. This includes biological and adopted children. If the deceased had multiple children, they can collectively file a claim.
Parents: The parents of a deceased minor child may have a wrongful death claim if their child's death was a result of negligence or wrongful act. However, for adult children, parents can only bring a wrongful death claim if there are no surviving spouses or children.
Other Dependents: In some cases, individuals who were financially dependent on the deceased person may be eligible to file a wrongful death claim. This could include stepchildren, siblings, or other relatives who can demonstrate that they were partially or wholly dependent on the deceased for financial support or services.
What Are the Main Causes of Wrongful Death in Tampa?
Wrongful deaths can occur in different ways, including:
Airplane accidents
Construction site accidents
Damages in a Wrongful Death Claim in Florida
In a wrongful death claim in Florida, there are several common types of damages that may be available to the surviving beneficiaries or the estate of the deceased person. These damages are intended to compensate for various losses and hardships resulting from the wrongful death. It's important to note that the specific damages that can be awarded may vary depending on the circumstances of the case.
Here are the common types of damages available in a Florida wrongful death claim:
Economic Damages:

Medical and Funeral Expenses: This includes the costs associated with medical treatment for the deceased person's injuries and the expenses related to the funeral and burial services.

Loss of Support and Services: Survivors may be entitled to compensation for the value of the support and services the deceased would have provided if they had survived. This can include the financial contributions, household chores, childcare, and other services.

Loss of Prospective Net Accumulations: This refers to the financial benefits that the deceased person would have likely accumulated during their lifetime, such as savings, investments, and future earnings. It takes into account factors like life expectancy and future earning potential.

Non-Economic Damages:

Pain and Suffering: Surviving beneficiaries may be eligible for compensation for the pain and suffering endured by the deceased as a result of the wrongful act leading to their death. This is typically applicable in cases of extreme negligence or intentional harm.

Loss of Companionship and Protection: This type of damages compensates for the emotional distress and loss of companionship, guidance, and protection that the survivors experience due to the death of their loved one.

Mental Anguish: Surviving family members may be entitled to damages for the mental anguish and emotional suffering caused by the wrongful death.

Punitive Damages: In cases where the wrongful death resulted from intentional misconduct or gross negligence, punitive damages may be awarded. These damages are meant to punish the wrongdoer and deter similar conduct in the future.
We Can Be the Voice for the Victim
The difference between a personal injury case and a wrongful death case is that the victims cannot tell their side of the story. While the opposing party's insurance company can start investigating immediately, many times the victim's family is at a loss. Burnetti, P.A.'s Tampa wrongful death lawyers encourage families to hire an accident attorney as soon as they possibly can so that the investigation process can start to help level the playing field. Some evidence can be crucial to the potential claim, Burnetti, P.A. personal injury investigators try to protect and preserve evidence as early in the investigation process as possible. Investigators can also help gather photographs and witness statements to assist in the claim.
Contact Our Tampa Wrongful Death Attorneys
In order to win compensation in a wrongful death suit, the defendant must be proven negligent. Our personal injury lawyers can help explain the elements of wrongful death claims and who can file a wrongful death suit. Burnetti, P.A.'s Tampa wrongful death attorneys may be able to help assist survivors dealing with their loved one's passing by investigating and understanding all the requisites involved in legal procedures.
If you are considering pursuing a wrongful death settlement, call us at 1-888-BURNETTI to schedule a free consultation or fill out our online case evaluation form.

What Sets Us Apart?
Reasons to Trust Burnetti, P.A. with Your Case
A Proven Record of Results

We have recovered millions of dollars for our clients, including many multi-million-dollar verdicts and settlements.

A Culture of Customer Service

We treat all of our clients like family, requiring regular calls to clients in an effort to promote the best possible client experience.

Decades of Unwavering Service

Our firm has proudly served injured people throughout the state of Florida for 30 years, and we're just getting started.

A Network of Support

We help clients find doctors, deal with insurance companies and recover compensation for medical bills and lost wages.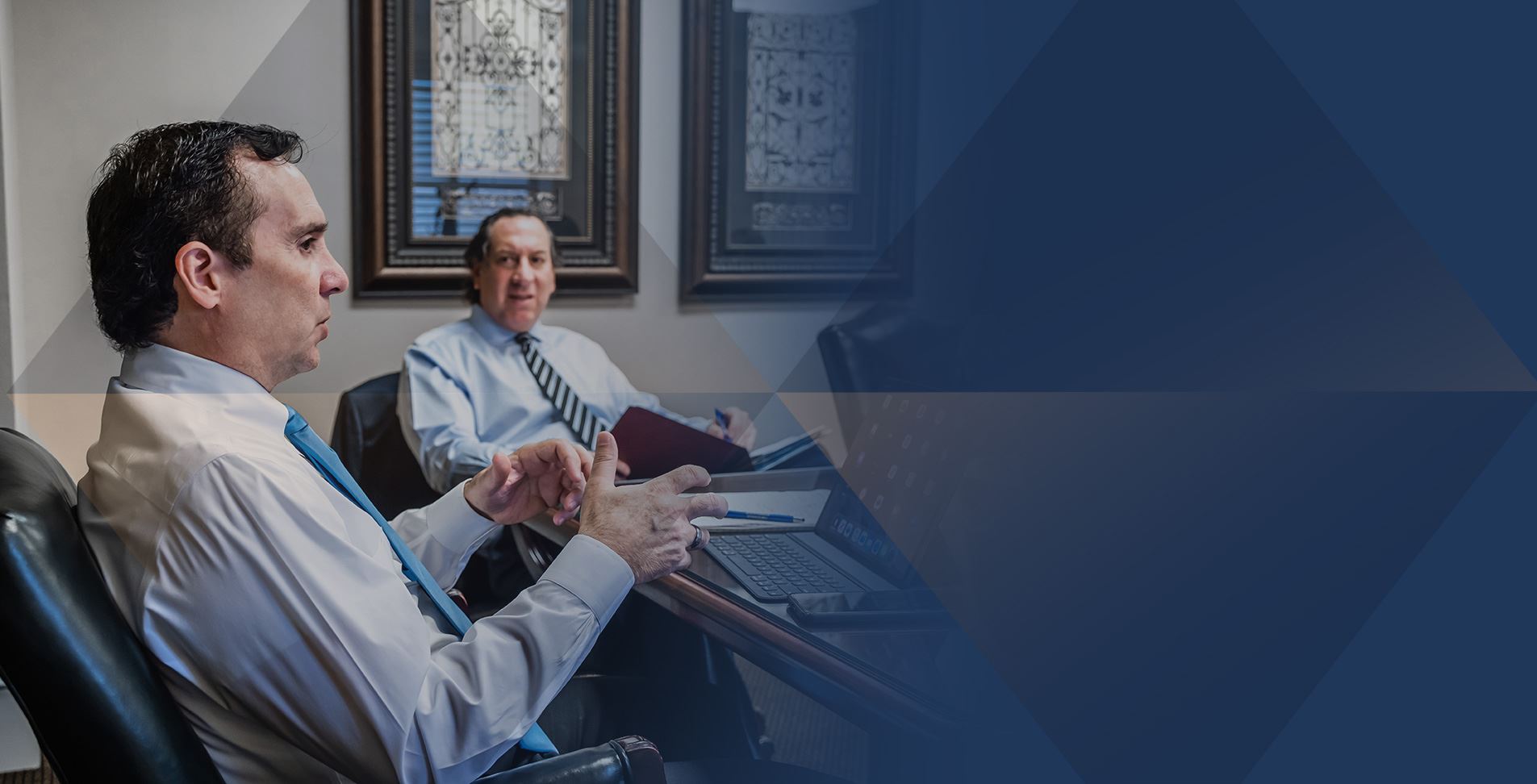 Our Testimonials
Hear From Clients Across the State of Florida
- Michelle M.

- Jeannette D.

- Gerard E.

- Evelyn B. R.

- Chuck S.