Nursing Home Abuse Attorneys Lakeland, FL
It can be a difficult and emotional decision to place a loved one in the care of a nursing home or assisted living facility. It is assumed that these facilities will watch over their patients to ensure that they are kept safe and that professionals meet their needs. Many nursing homes, assisted living, or retirement home facilities meet these duties to protect their patients, however, some fail to uphold their responsibility to care for their residents. If you have entrusted your loved one's care to a nursing home or assisted living facility and your loved one has suffered abuse, neglect, or mistreatment, Lakeland nursing home abuse attorneys may be able to help you seek justice for your loved one.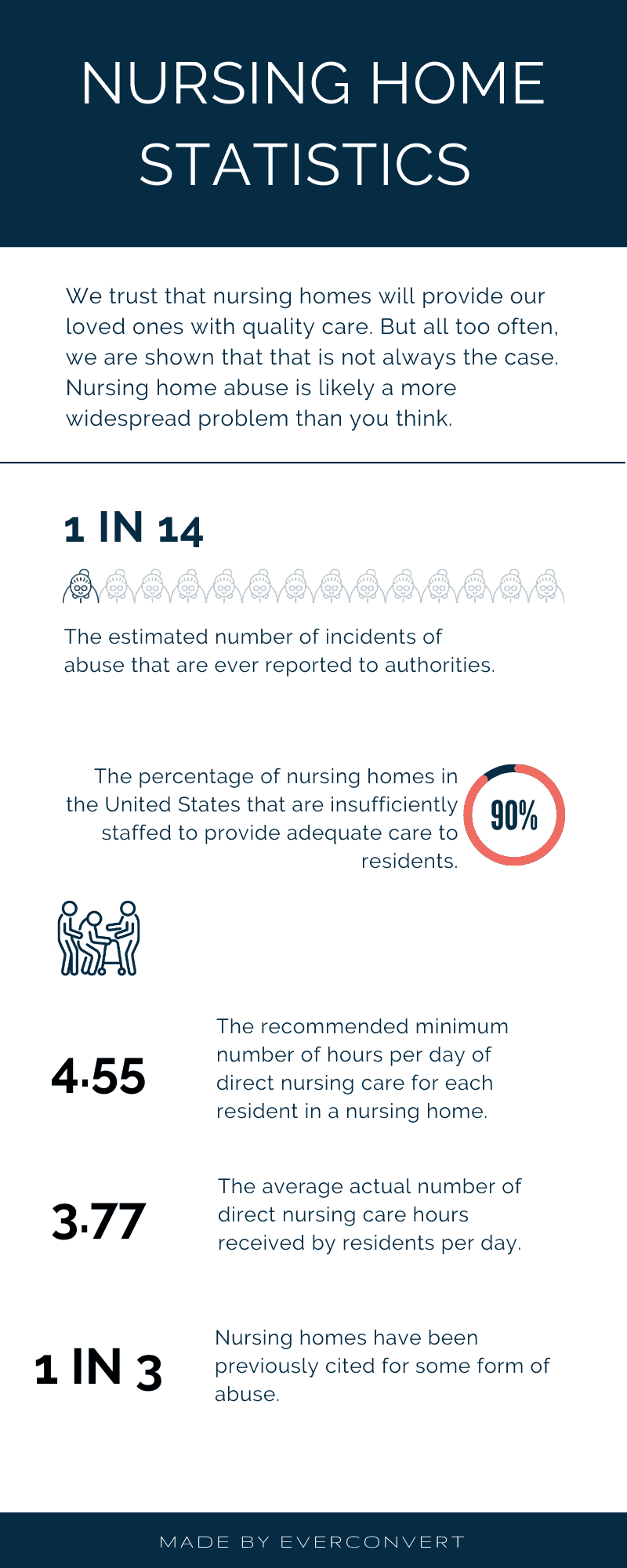 Abuse And Neglect Defined
Abuse is an intentional infliction of harm or injury on a patient by using intimidation factors or enacting punishments that result in harm.
Neglect is the failure, whether intentional or unintentional, to provide a patient with necessary care to protect him/her from harm.
Types Of Abuse And Neglect
Neglect and abuse can include physical, verbal, or sexual abuse. A few of the many types of abuse are:
Lack of proper medical care
Deprivation of food and water
Sexual abuse
Physical abuse, such as kicking slapping, pushing, beating
Emotional abuse
Medication errors
Warning Signs Of Nursing Home Abuse
There are many warning signs that your loved one could be experiencing nursing home abuse or assisted living facility abuse. Warning signs of possible abuse or neglect include:
Dehydration
Malnutrition
Unsanitary conditions
Bed injuries
Broken bones
Infection
Withdrawal or fear
Bruises
Poor hygiene
Nursing Home Abuse Statistics
According to The National Center on Elder Abuse, patients who have suffered abuse or neglect are more likely to suffer from psychological distress and additional health problems, such as depression, anxiety, high blood pressure, or heart problems than those who had not been victimized. A study conducted in 2000, revealed that out of 2,000 nursing homes interviewed, 44% of nursing home residents reported that they had been abused at some point. 95% of residents also claimed that they had suffered from neglect or had seen another resident suffer from neglect.
Nursing Home Patient Bill Of Rights
The Florida Department of Health states that each nursing home resident has a bill of rights. Some nursing home patient rights include:
Each resident has the right to individual dignity
Each resident has certain privacy rights
Each resident has the right to a prompt response to a request
Each resident has the right to retain personal possessions and clothing as space permits unless it interferes upon the right of another patient
Each resident has the right to know the name of the provider who is giving him/her medical services
Each resident has the right to be given information about a diagnosis unless it is inadvisable or impossible to give the information to the patient
Each resident has the right to express grievances to a health care facility regarding violations of patient rights
Read the full Florida Patient Bill of Rights here.
If You Suspect Abuse, Contact A Lakeland Nursing Home Negligence Lawyer Today
While many nursing homes or assisted living centers offer excellent services to their patients, abuse and neglect happen. Many cases go unreported by patients or family members because they are not aware of negligence or abuse. If you believe that a loved one has suffered nursing home negligence or abuse, contact Lakeland nursing home abuse attorneys today. Personal injury lawyers may be able to file a nursing home negligence lawsuit on your loved one's behalf.

What Sets Us Apart?
Reasons to Trust Burnetti, P.A. with Your Case
A Proven Record of Results

We have recovered millions of dollars for our clients, including many multi-million-dollar verdicts and settlements.

A Culture of Customer Service

We treat all of our clients like family, requiring regular calls to clients in an effort to promote the best possible client experience.

Decades of Unwavering Service

Our firm has proudly served injured people throughout the state of Florida for 30 years, and we're just getting started.

A Network of Support

We help clients find doctors, deal with insurance companies and recover compensation for medical bills and lost wages.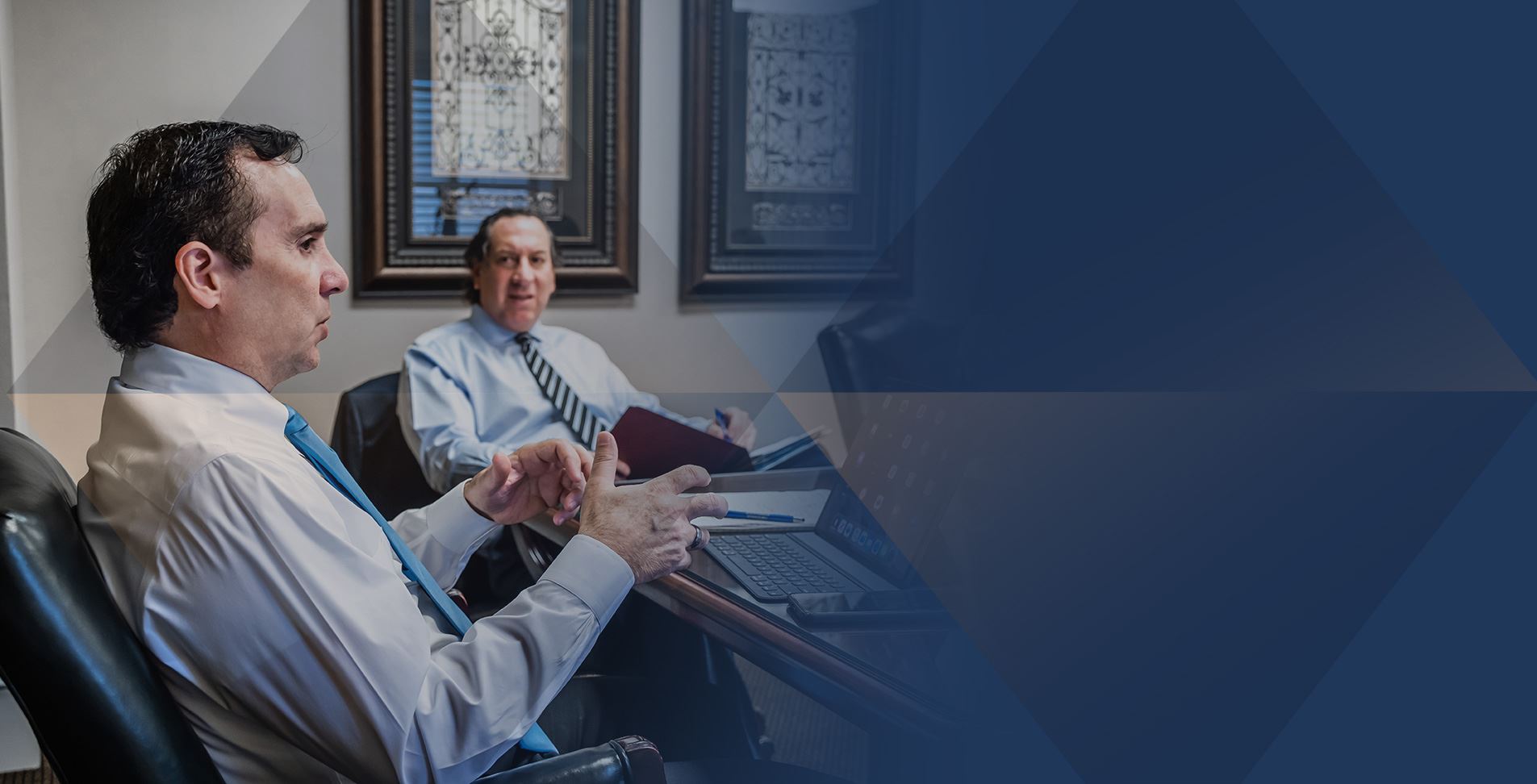 Our Testimonials
Hear From Clients Across the State of Florida
- Michelle M.

- Jeannette D.

- Gerard E.

- Evelyn B. R.

- Chuck S.