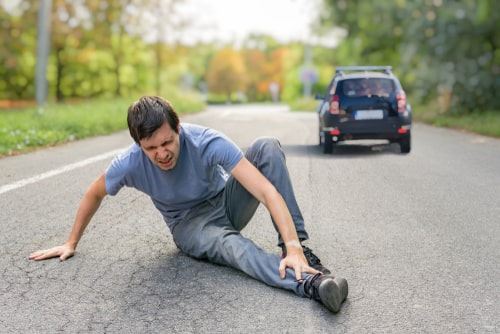 A bicyclist sustained injuries in a hit-and-run accident that took place in Callahan last Friday. The bicyclist was identified by the authorities as Mike Alessi of Hilliard.
According to the details shared by the Florida Highway Patrol, Alessi was riding his bicycle on the U.S. 1 South. He is a professional bicyclist and was due to participate in the Pasha 125 Open event.
As Alessi rode his bicycle in the bike lane, he was hit by a vehicle. The collision occurred close to the Ship Inn early in the day and was reported to the authorities at around 8:30 a.m. The vehicle was identified by FHP as a red Chevy pickup with a possibly black roof. The description is based on the eyewitness accounts and on the details that Alessi remembers.
The collision with the pickup flung the bicycle into the air, throwing Alessi from the bicycle. He sustained injuries to his head and other parts of the body. Passersby stopped to offer him help as the truck driver fled the scene of the accident.
Once the first responders arrived, Alessi was taken to the UF Health Jacksonville. Doctors ascertained that he didn't have internal bleeding or serious problems arising from his head injury. However, multiple staples were required on his head wound.
Due to the injuries sustained in the crash, Alessi was forced to withdraw from the cycling event. Apart from his head injuries, he also suffered injuries to his elbow and back.
FHP continues to look for the driver involved in the incident. The pickup truck sustained some damage in the collision and the bumper as well as a side view mirror from the vehicle was found on the scene of the crash. Hit-and-run involving injury is a serious offense in Florida and the suspect, once found, may face prison time as well as fine. If you're involved in a hit and run, contact our experienced attorneys today.
Source: https://www.nassaucountyrecord.com/local-regional-news/driver-sought-after-hit-and-run